Apdex
Apdex is a performance-measurement standard that strives to show the relationship between recorded performance measurements and real-user satisfaction. It offers a uniform means of measuring how well performance meets user expectations. Apdex is used to give you a quick and easy rating that you can use to evaluate the satisfaction of your application's end users. Apdex ratings in Dynatrace are based on the application-specific thresholds. An apdex measurement rating of 1 equates to perfect performance. An Apdex rating below 0.5 equates to poor performance.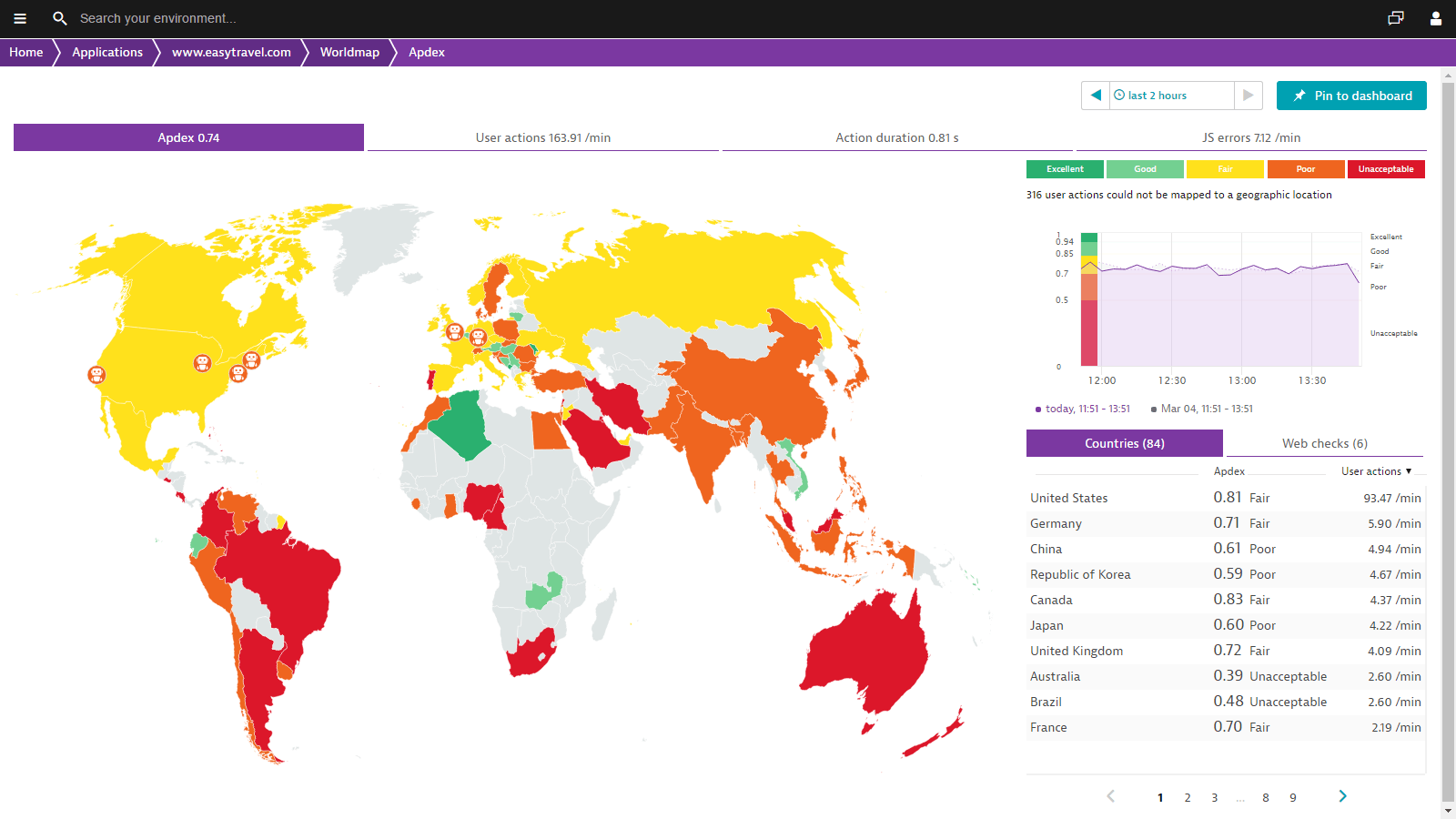 Benefits of Apdex ratings
Apdex ratings give you a quick and easy way of evaluating the performance of all user actions that you are monitoring: a value of 1 is perfect; values below 0.5 are poor.
You can use Adpex ratings as benchmarks and compare two applications over time, even though the timing thresholds set up for the two applications may be different.
Applications are typically comprised of many different user action types. For example, it might be acceptable to have a complex search in an application take up to 6 seconds to complete while the loading of the homepage in the same application might need to take less than 2 seconds to ensure user satisfaction. Such differences can be addressed by configuring different Apdex thresholds for these two different user action types.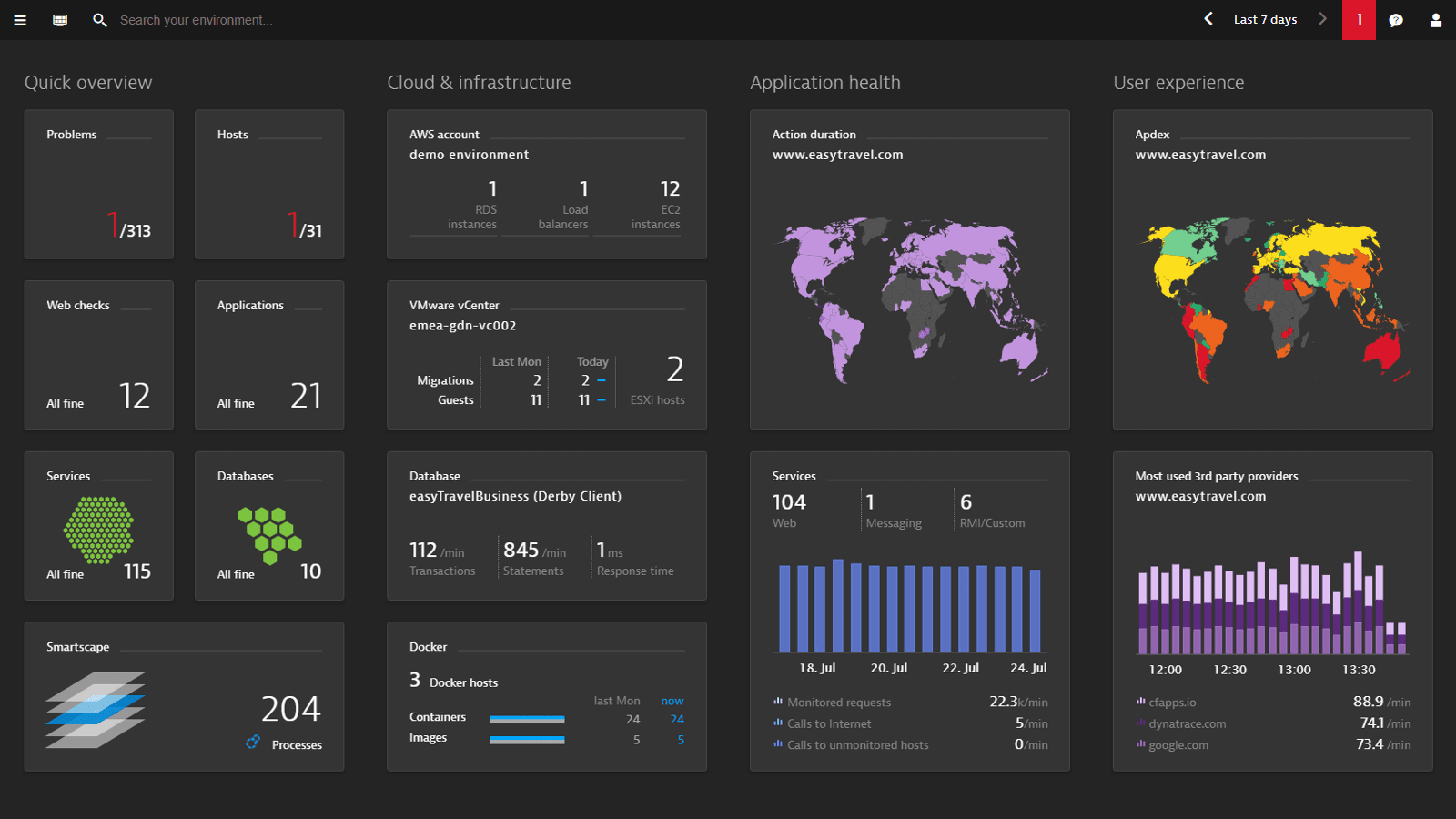 Apdex calculation
For full details on the Apdex standard, please visit Apdex.org.
You may also be interested in…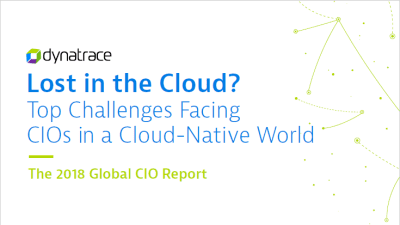 Top challenges facing CIOs in a cloud-native world
Based on a global survey of 800 CIOs, this report takes a closer look at the challenges that organizations face in overcoming the hyper-complexity of modern, cloud-centric ecosystems.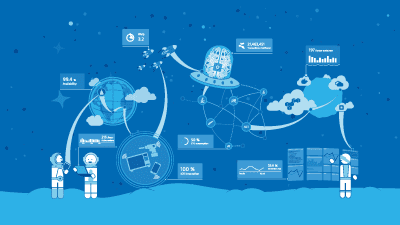 Global Digital Performance & Transformation Audit
In an independent study involving more than 1,200 global IT and business professionals, Dynatrace reveals that it's commonplace for organizations to encounter customer and revenue-impacting performance problems every five days.
Read the Global Digital Performance & Transformation Audit here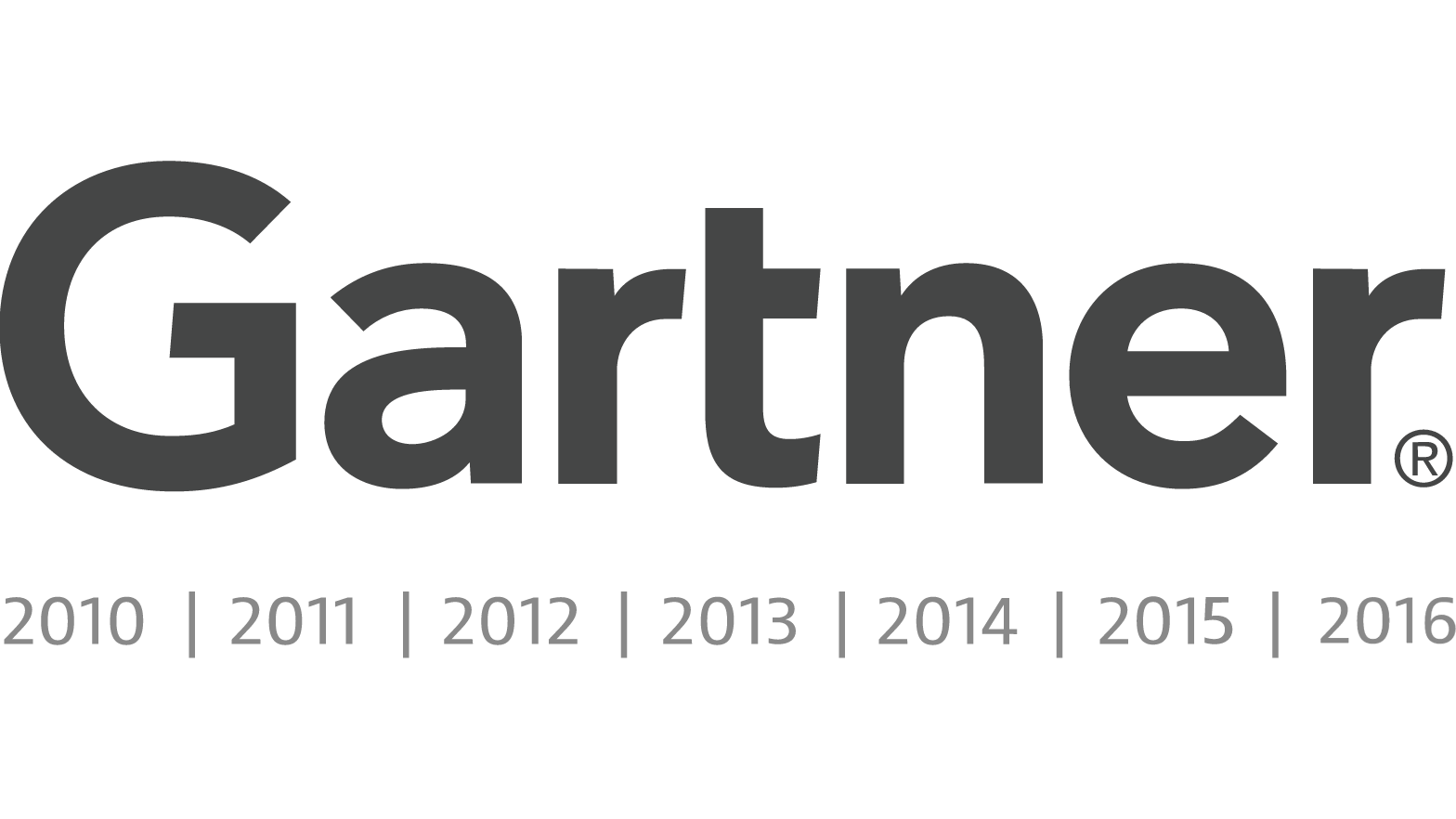 Named a Leader in the Gartner Magic Quadrant for APM 7 years in a row
It's our dedication to innovation and ability to see the market expanding beyond APM and into the modern era of "digital performance management" that earns us a top spot year after year.
Start your 15-day free Dynatrace trial today!