Dynatrace: Monitoring redefined
The #1 partner for digital performance management. Deliver remarkable application experiences!
Trusted by 72 of the Fortune 100
A new type of customer has emerged in the digital era and the need for organizations to deliver outstanding customer experience is now a top priority.
Dynatrace understands the needs of the market and is dedicated to innovating ways of making your company succeed today and into the future.
Here are just a few of the advantages that separate us in the market:
Support from some of the largest Fortune 500 enterprises
Consistent recognition as the leader in Application Performance Management
Our leadership role in pioneering "Digital Performance Management"
Dynatrace: Redefining the industry
Dynatrace knows that applications and websites are essential to business and require 24/7 attention. That's why we shifted our approach to "Digital Performance Management" to support the needs of modern businesses.
The only vendor in the market offering a unified full-stack monitoring offering
From cloud native to complex enterprise infrastructure, Dynatrace has you covered
The most sophisticated monitoring technology and commitment to innovation with PurePath, Smartscape, and artificial intelligence capabilities
Proactive versus reactive approach that automatically pinpoints the root cause of performance problems in seconds
Real-time customer experience monitoring for unmatched insight into your users' digital journey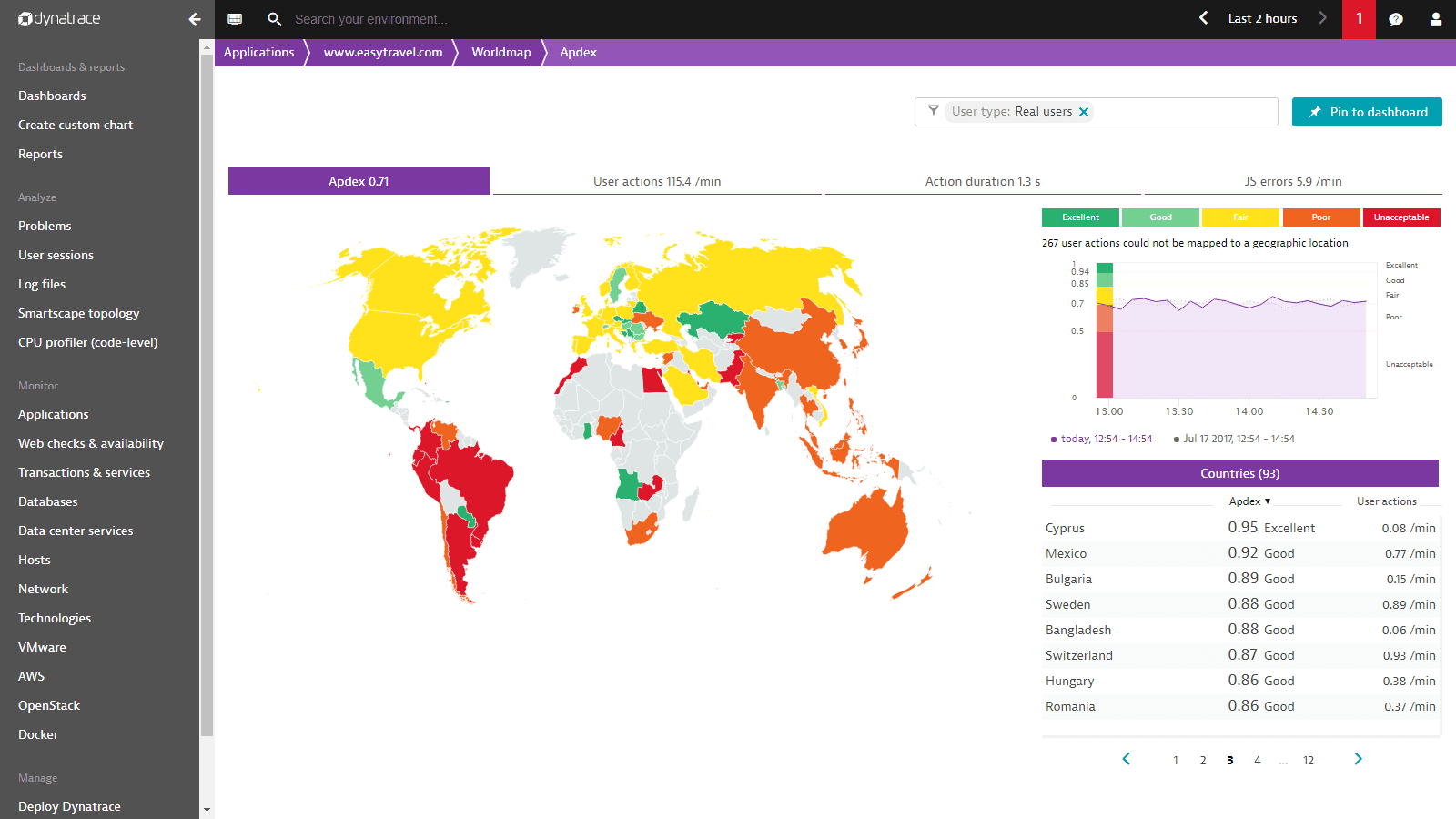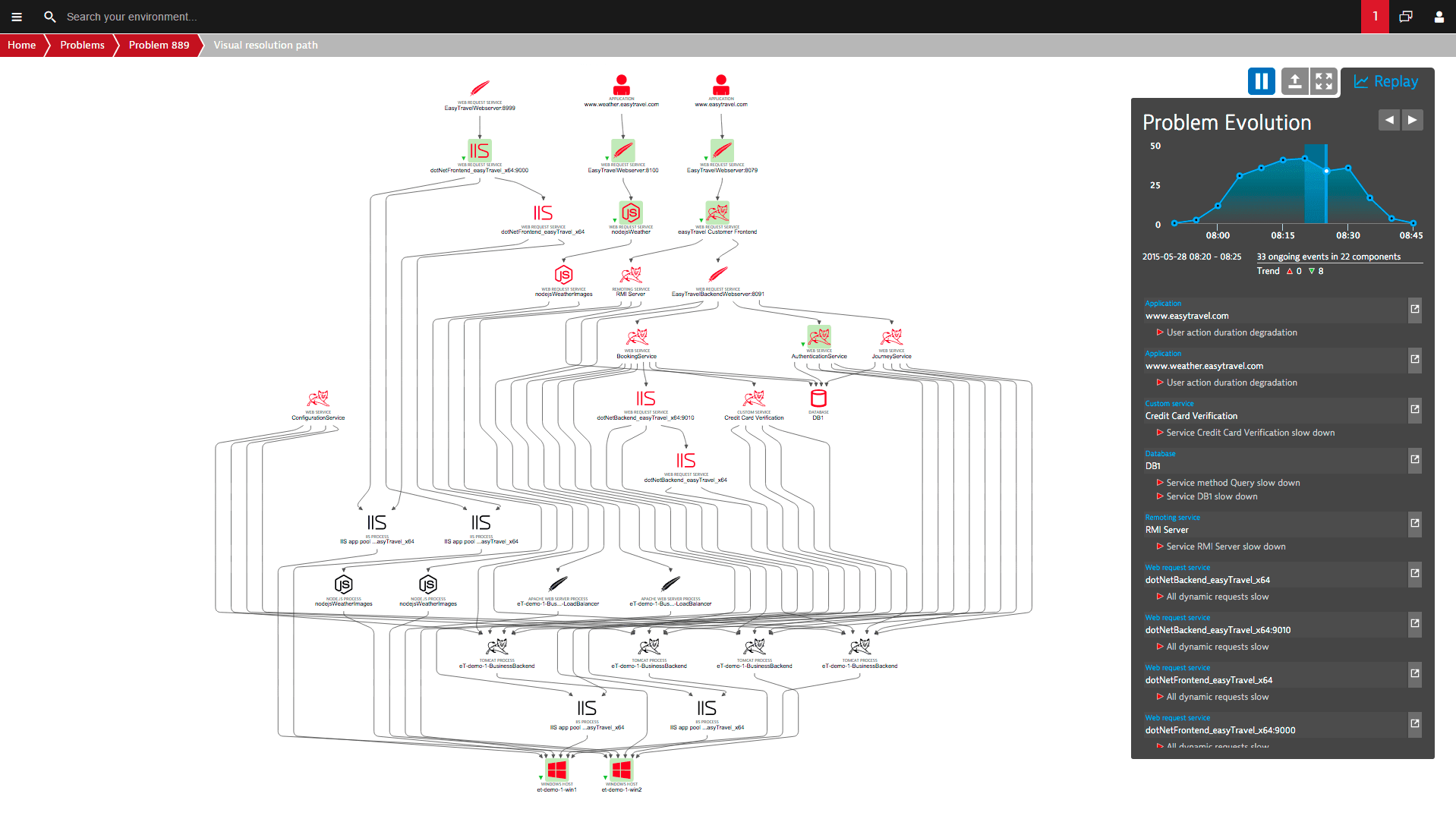 We're proud of the ongoing recognition we receive from leading industry analysts and customers
"By far the best tool set we deployed within the last few years into our Soft Dev / QA and IT operations, helping bridge the gap between these 2 entities." General Manager, IT Strategy and Architecture, Services Industry
"Without this tool, we would not have been aware of an issue nor been able to prove the issue to our service provider."" Dan Sixbury, Dynatrace User
"I've used the competition, it can't do what Dynatrace can do." Shane Shelton, Senior Director of App Performance and Dev Operations, McGraw-Hill
Gartner recognizes Dynatrace in their Magic Quadrant for 8th straight year*
When you're an APM leader, innovation is everything. That's why Dynatrace is listed for the 8th consecutive year in Gartner's Magic Quadrant for APM.
Read the latest Gartner Magic Quadrant for APM report
Dynatrace receives highest scores in application development and application support
APM suites are becoming more and more critical to the success of businesses. As organizations look to support these applications, see why Gartner evaulates Dynatrace highest for application development and application support use cases.
Read the latest Gartner Critical Capabilities for Application Performance Monitoring
2017
Dynatrace acquires Qumram, adding new dimension to digital experience and expanding R&D
Dynatrace enhances market leading user experience capabilities with session replay technology from Qumram, a company offering advanced session replay for mobile and web applications.
2016
The first AI-assisted monitoring platform
Dynatrace introduces artificial intelligence into monitoring, offering a revolutionary approach to managing the operational complexity of microservices and cloud-centric applications.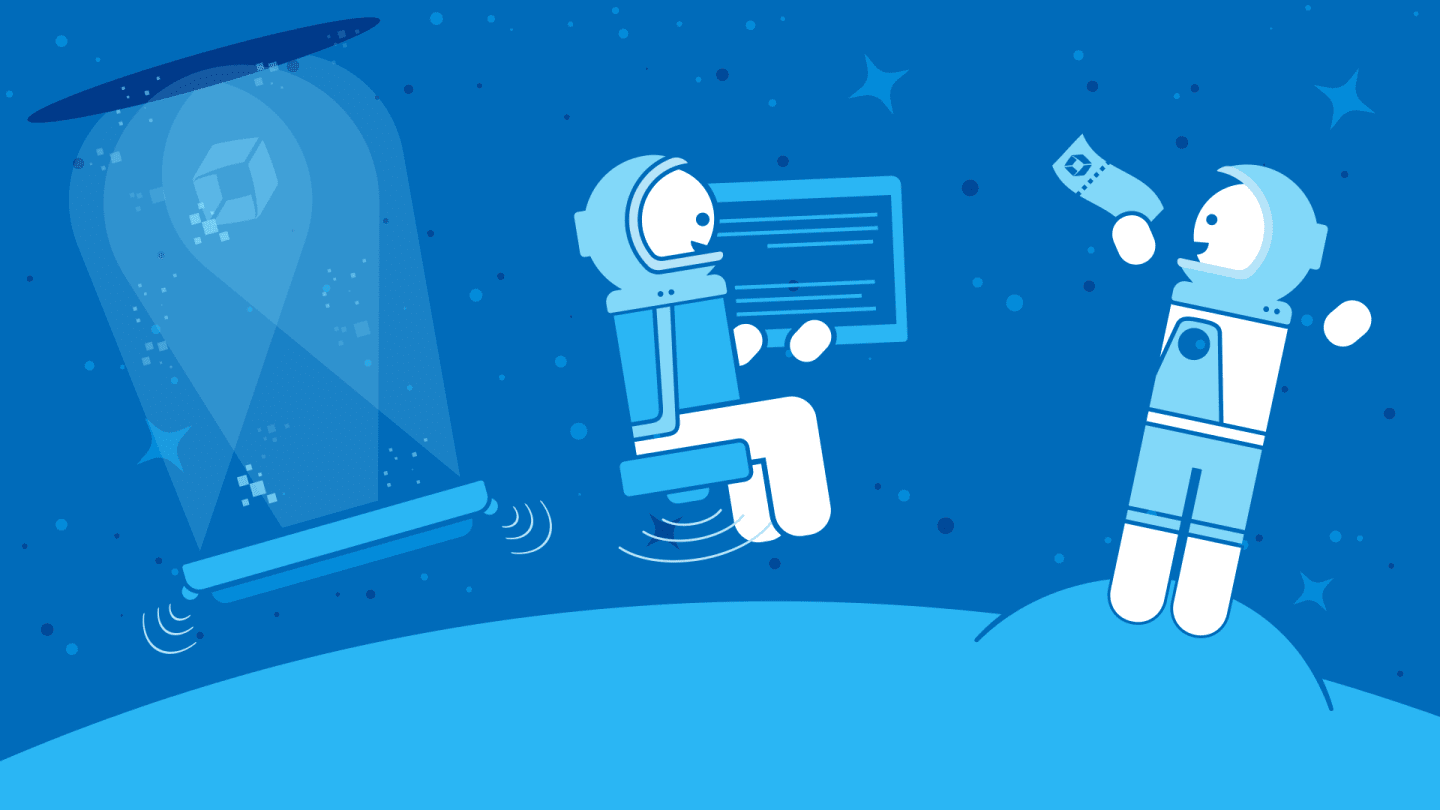 2015
Dynatrace pioneers digital performance management
Dynatrace announces new solutions and services designed to meet the challenges of managing today's and tomorrow's software applications and to capture new opportunities offered by digital transformation.
2015
Dynatrace and Keynote join forces, creating the world's most complete synthetic-availability monitoring network
Dynatrace joins forces with Keynote—the leader and pioneer in synthetic mobile and web monitoring—to deliver more than 2 billion daily measurements. The Dynatrace synthetic-availability monitoring cloud is the most comprehensive and best trusted solution available for analyzing digital touchpoints.
2013
Dynatrace unifies infrastructure and application monitoring data for the first time
PureStack is the first technology to unify application and infrastructure data for rapid analysis, dramatically simplifying the monitoring of modern applications.
2012
Health monitoring for all things Internet
Outage Analyzer is the first big-data solution to leverage billions of synthetic measurements in reporting on the health of third-party cloud services, CDNs, and the Internet backbones that applications rely on.
2011
The 1st experience-monitoring solution for mobile app users
Dynatrace releases the industry's 1st real-time solution for understanding, monitoring, and analyzing mobile and web customer experience.
2010
A breakthrough in user experience monitoring
Dynatrace releases a new innovation that enables the capture of every user click and action—across devices and geographic locations—providing unprecedented visibility into how customers experience your company's digital business.
2007
Dynatrace introduces PurePath, a revolutionary language understood by both Dev and Ops
For the first time, high-fidelity, code-level data from running applications can be captured at scale. This dramatically simplifies the monitoring, optimization, and troubleshooting of application performance.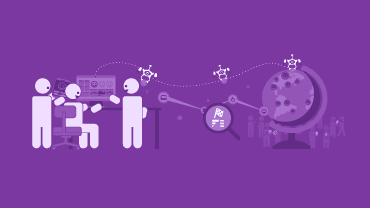 The Business Imperative of Optimizing Digital Customer Experience
Register for this report to learn the latest on managing digital experience.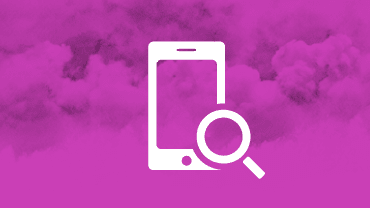 Digital Customer Experiences in the Age of Faceless Organizations
This blog features thought leadership on the role of digital performance management plays in customer experience.
Start your free Dynatrace trial today!