The reinvention of Dynatrace
John Van Siclen, CEO:
It started in 2014 with a simple question, "what would application monitoring look like in 2020?"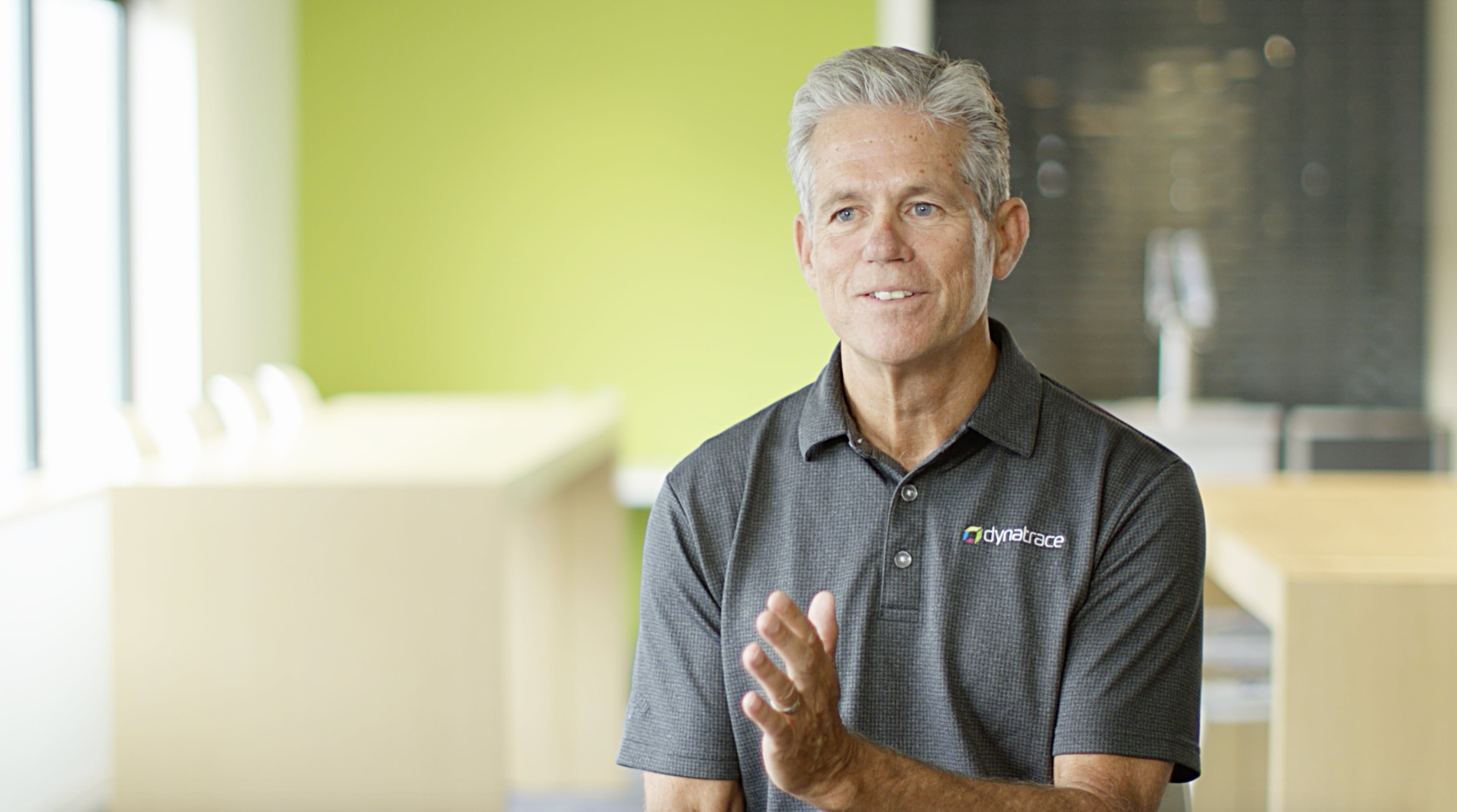 Bernd Greifeneder, CTO:
It was a true team effort. I took a team of my top R&D colleagues off-line for 3 months to research technology trends and anticipate future software architectures. What they came back with was radical.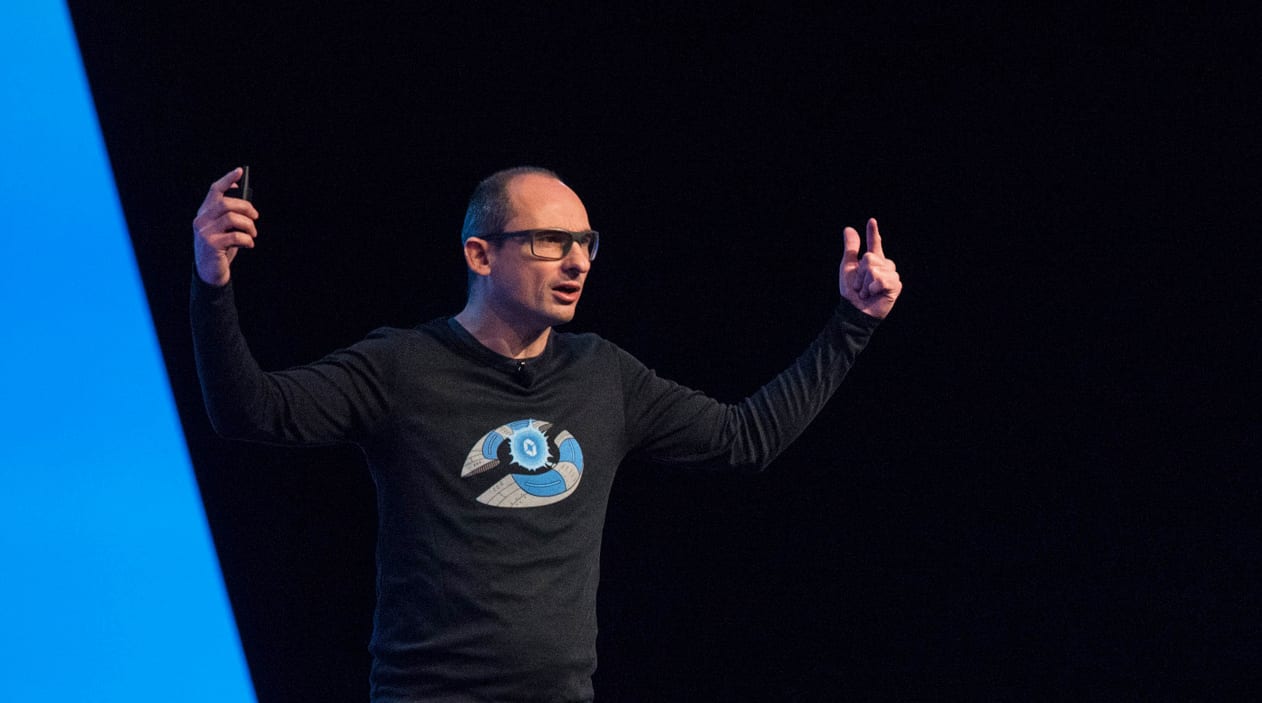 John:
Our best and brightest said the cloud would change everything – in scale, dynamism, and scope, … that humans would no longer be able to deal with the complexity anymore…and that all then current monitoring approaches would hit a wall, even ours. We were the APM leader at the time and growing rapidly.

Bernd:
The approach was to reinvent – start from scratch, a true innovators dilemma approach.
John:
We put answers not more data on glass as the foundation of our vision.
Bernd:
We knew we'd have to reinvent instrumentation. The cloud's complexity requires automatic instrumentation, no more manual configuration, no more multiple agents.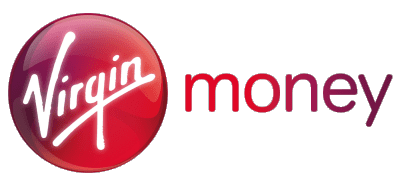 Reinvention quote virgin money
"We were skeptical of how easy and fast we could instrument - but Dynatrace blew us away."
Bernd:
We knew the cloud would virtualize infrastructure and network, and applications would share more and more core services. Application by application monitoring was going to be a thing of the past.
Bernd:
We knew that the complexity would surpass humans capabilities and that we would have to build an AI engine at the core of our new all-in-one platform. We knew that enterprises would grow to require consumer grade usability with enterprise scale, thus AI provides the virtual assistance to manage the challenges of web-scale clouds.
Bernd:
And we knew we'd need to architect for enterprise use with a cloud native mindset, so we built a SaaS platform where customers could choose to keep data in the cloud, or at the edge within their data centers. All the ease of use and software currency of SaaS, but with the governance, security and scalability an enterprise customer would expect.

Reinvention quote carnival cruises
"Dynatrace is the first I've seen where the AI really shines. Incredible."
Software Intelligence Platform
John:
We came to market in 2016 with this amazing new platform and have surprised the market – a market still thinking disparate tools cobbled together to monitor various dimensions of today's highly complex enterprise cloud.
Bernd:
Yes, we took a radically different approach to solve the high value challenge of application monitoring in enterprise clouds. We did it not because it's "better", but because it's the "only way" to make it work.
John:
In 2.5 years, we have seen our new platform become the new flagship offering of our business. All our customers are implementing it, and many new customers are jumping on board.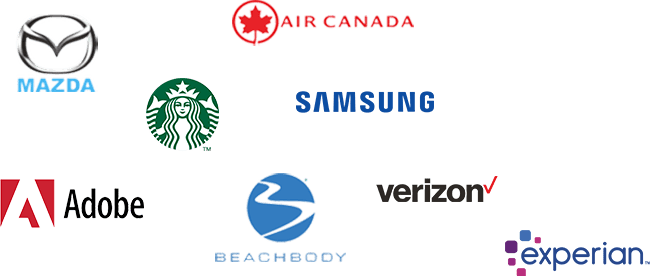 Bernd:
Not only have we changed the game with regards to cloud monitoring, we have set a foundation as the software intelligence essential for successful autonomous cloud computing. John:
You can try to build enterprise monitoring yourself, or you can use Dynatrace. Try our free trial to experience the Dynatrace difference. Seeing is believing!
#DynatraceLife
Join our team and get ready to experience our energy for innovation and collaboration. We pride ourselves on nurturing a supportive environment that embraces uniqueness, a drive for pushing boundaries and an ability to think five steps ahead.
Dynatracers around the world
---
Our dynamic team spans 50 offices,
making software perfection a global reality.
We believe the world
needs software to work perfectly
---
Vision and
Execution leader
---
Positioned furthest in Completeness of Vision and highest for Ability to Execute: The Gartner Magic Quadrant for Application Performance Monitoring (APM).
Download the report