The world needs software to work perfectly.
We're a global company of thousands with a singular obsession: make sure every digital experience and interaction, in every industry, everywhere, is flawless and secure.
What we do
We combine deep observability, AIOps, and application security in one open, unified platform to continuously deliver precise answers and intelligent automation from data.
So, your teams can:
Innovate faster, with less risk
Operate more efficiently and proactively
Consistently drive better business outcomes
What we value
We keep things simple. Common sense has guided our journey and enabled us to grow and excel. As we've developed, we've identified three pillars that define and embody our culture.
Innovate with Passion

We build innovative solutions and creative approaches to our business across all functional areas to benefit our constituencies. Our passion is fueled by our profound curiosity, inspiration, and desire to drive positive change.

Engage with Purpose

We aspire to fulfill our mission through a commitment to excellence and the delivery of meaningful customer value. We collaborate and communicate effectively to reach our shared goals and aid our customers in achieving their objectives. We foster an environment where every Dynatracer can have an impact. We listen with empathy, foster diverse perspectives, and conduct ourselves with kindness.

Win with Integrity

We deliver results through honesty, transparency, and accountability. We compete with tenacity while upholding the highest ethical standards and respect for our customers, partners, and colleagues. We constantly learn from feedback, celebrate with humility, and strive for excellence.
#DynatraceLife
Join our team and get ready to experience our energy for innovation and collaboration. We pride ourselves on nurturing a supportive environment that embraces a drive for pushing boundaries.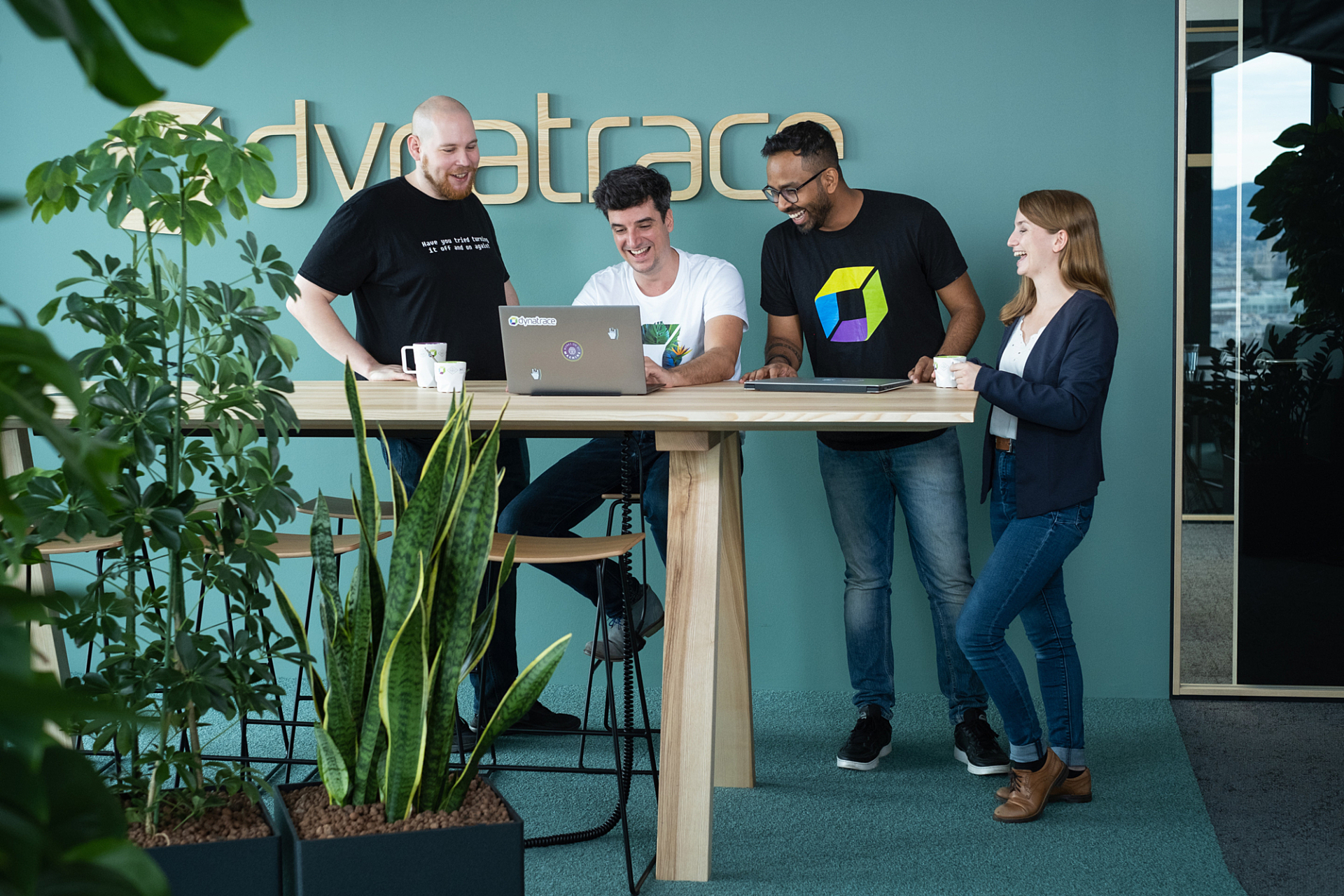 Dynatracers around the world
Our dynamic team spans 50 offices, making software perfection a global reality.