Dynatrace platform
AI-powered, automated, enterprise grade
All-in-one performance monitoring
Use a single platform to analyze application performance throughout your application's full stack, down to each individual transaction across all layers and technologies.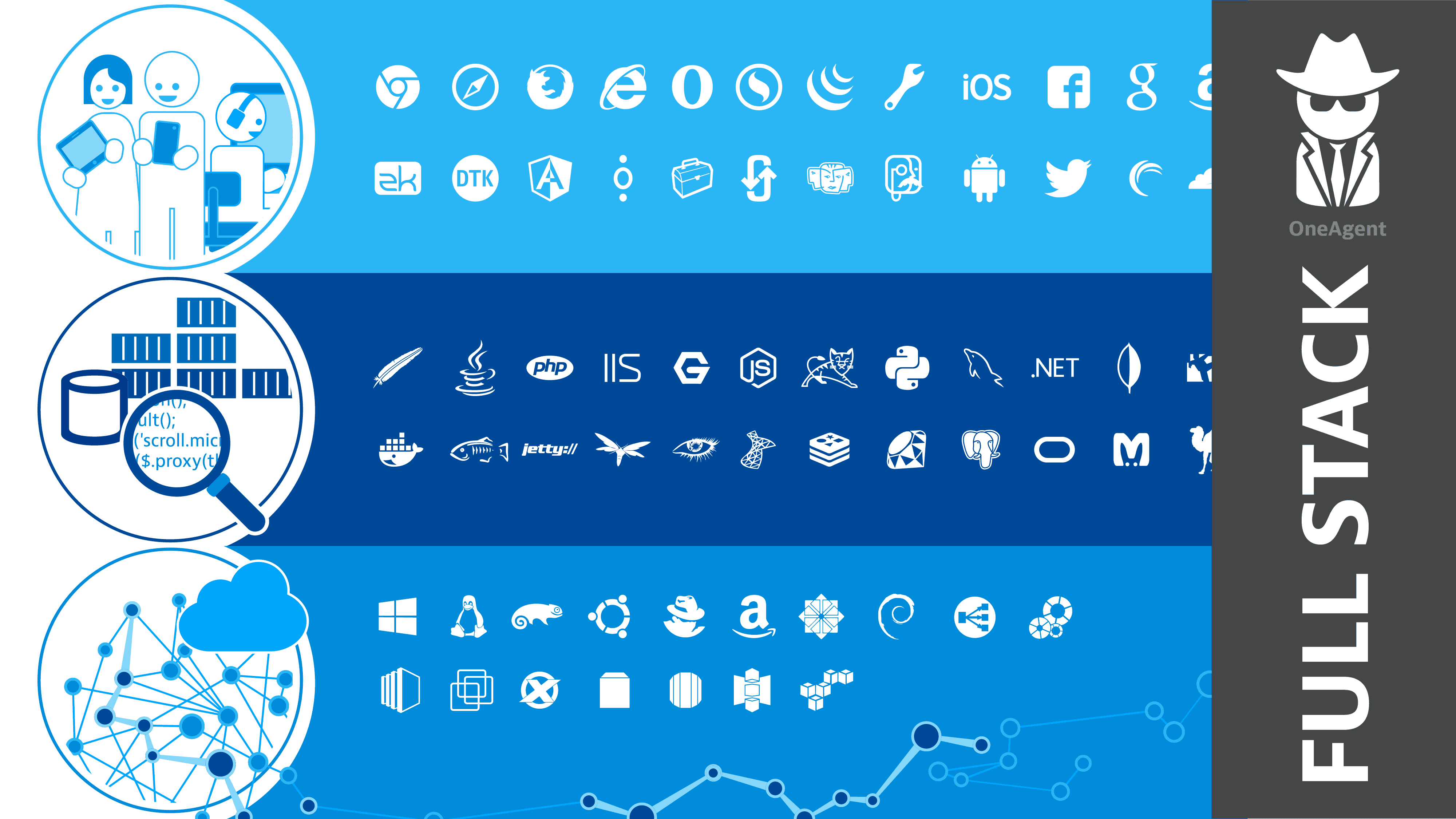 Automated monitoring at scale
Dynatrace was designed for the world's largest environments and scales up to 100,000+ hosts.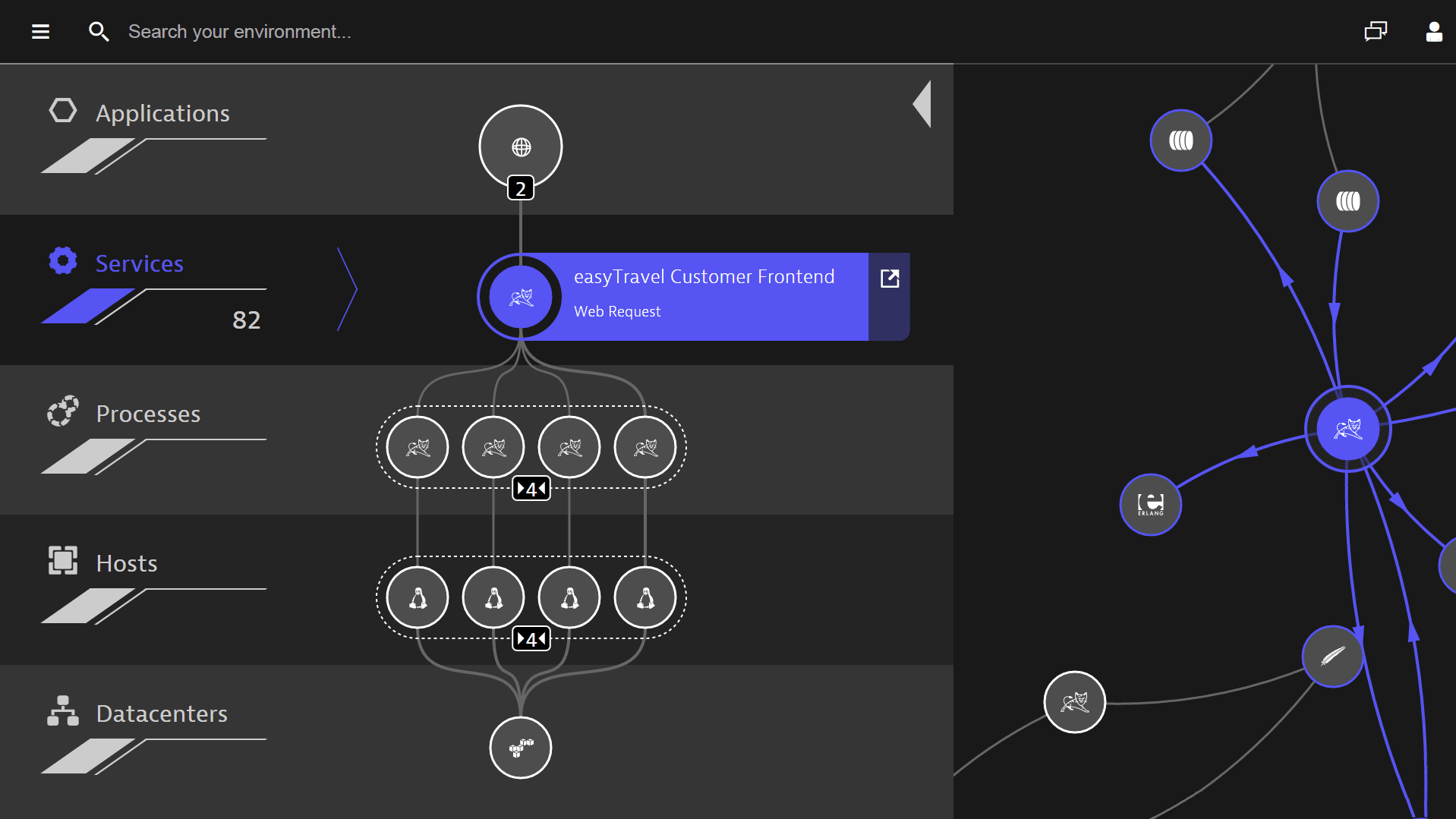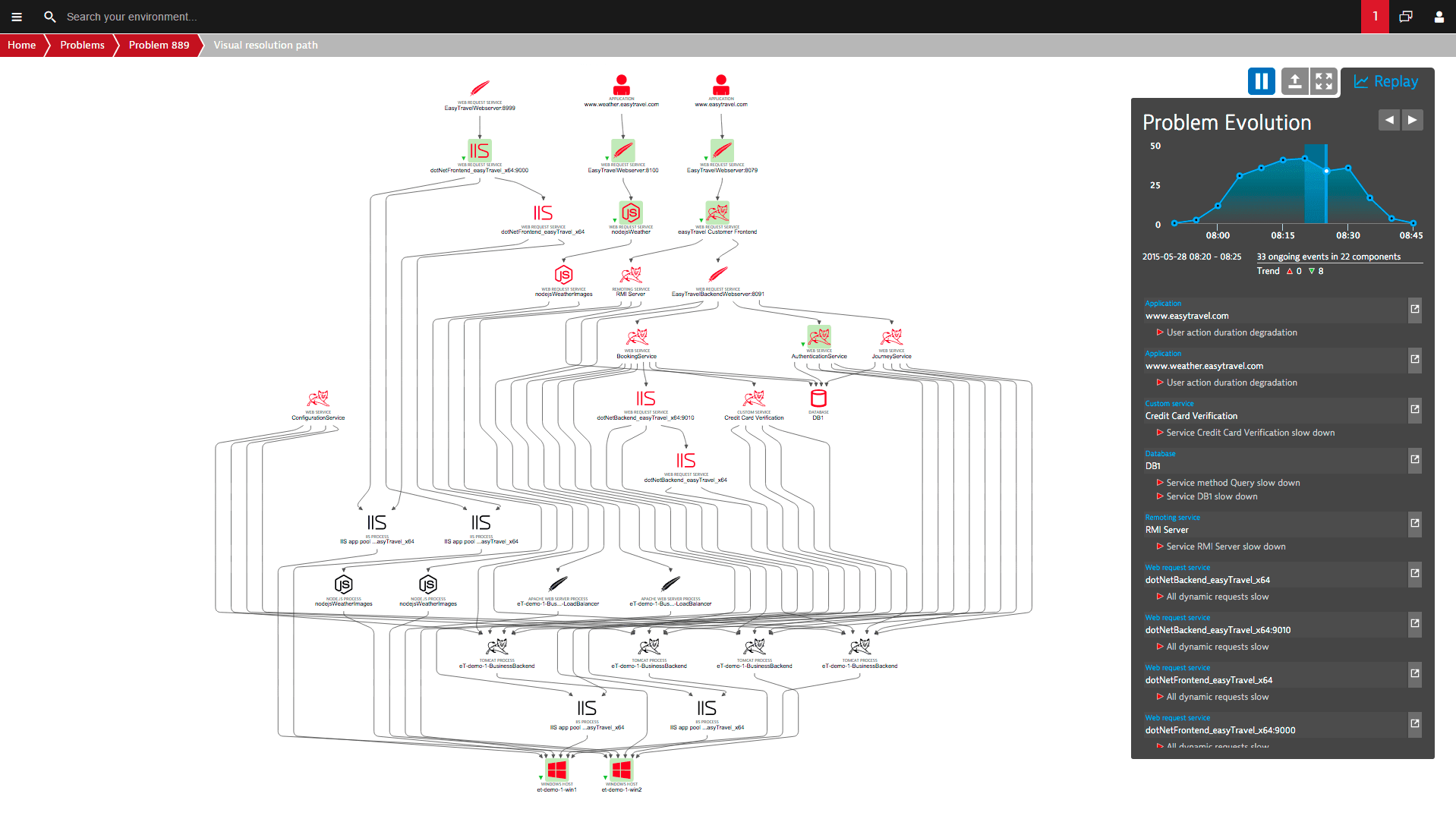 Big data analytics
Artificial intelligence delivers answers—not just data—providing actionable insights to your business stakeholders, operations staff, and development teams.
Dynatrace ties business outcomes to performance insights so you fully understand the implications of detected problems.
Analyze user behavior to maintain focus on customer experience.
Because Dynatrace understands all the components and dependencies of your applications, it can detect and resolve problems before they impact your customers.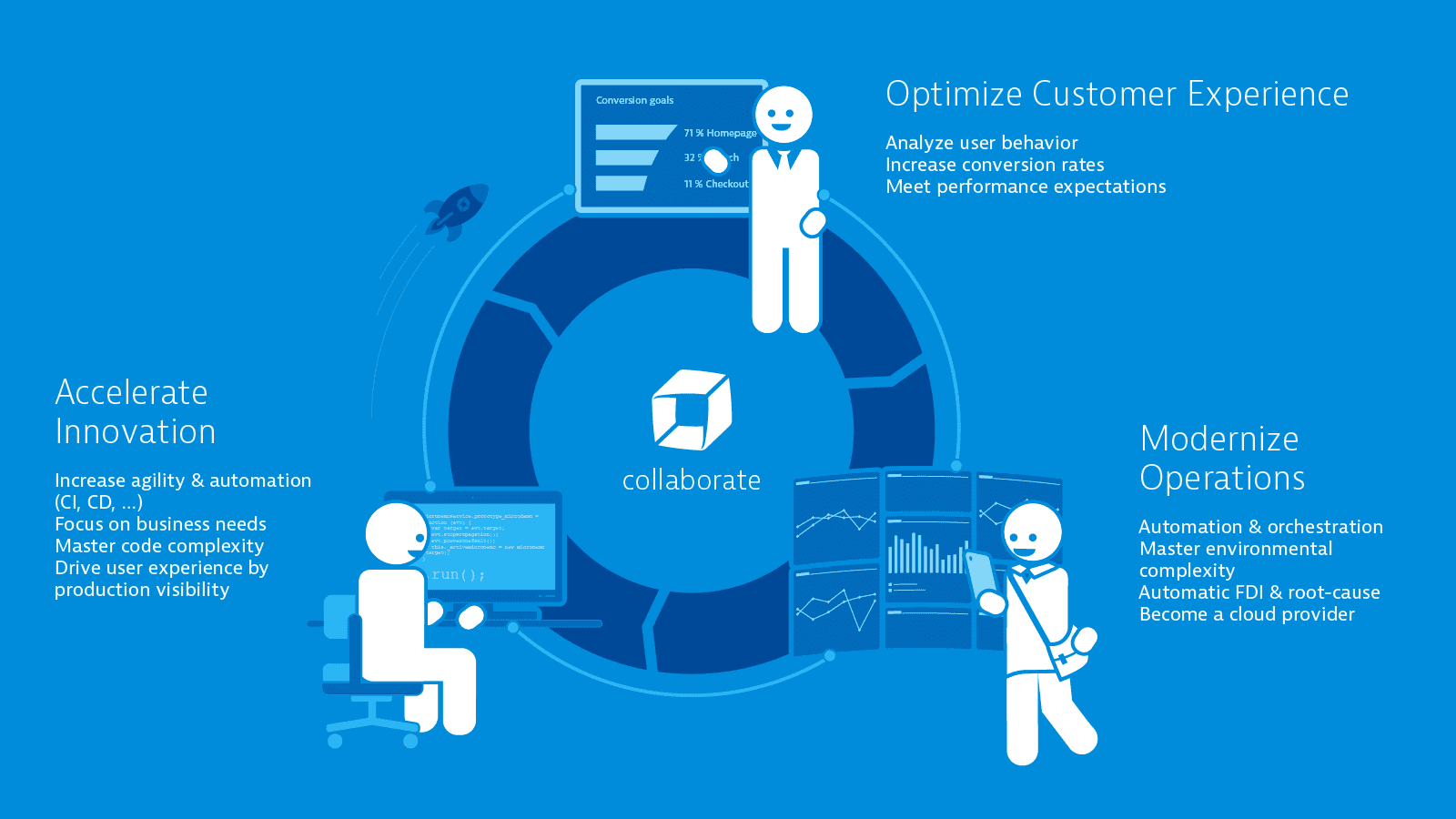 Open ecosystem
Dynatrace—available as SaaS, Managed, or on premises—seamlessly integrates into your IT landscape, natively, with open APIs.
Start monitoring in under five minutes with a SaaS, Managed, or on-premises solution.
Integrate Dynatrace seamlessly, leveraging APIs and platform extensions.
Automate IT by incorporating Dynatrace into your delivery pipeline, production environment, and orchestration layer.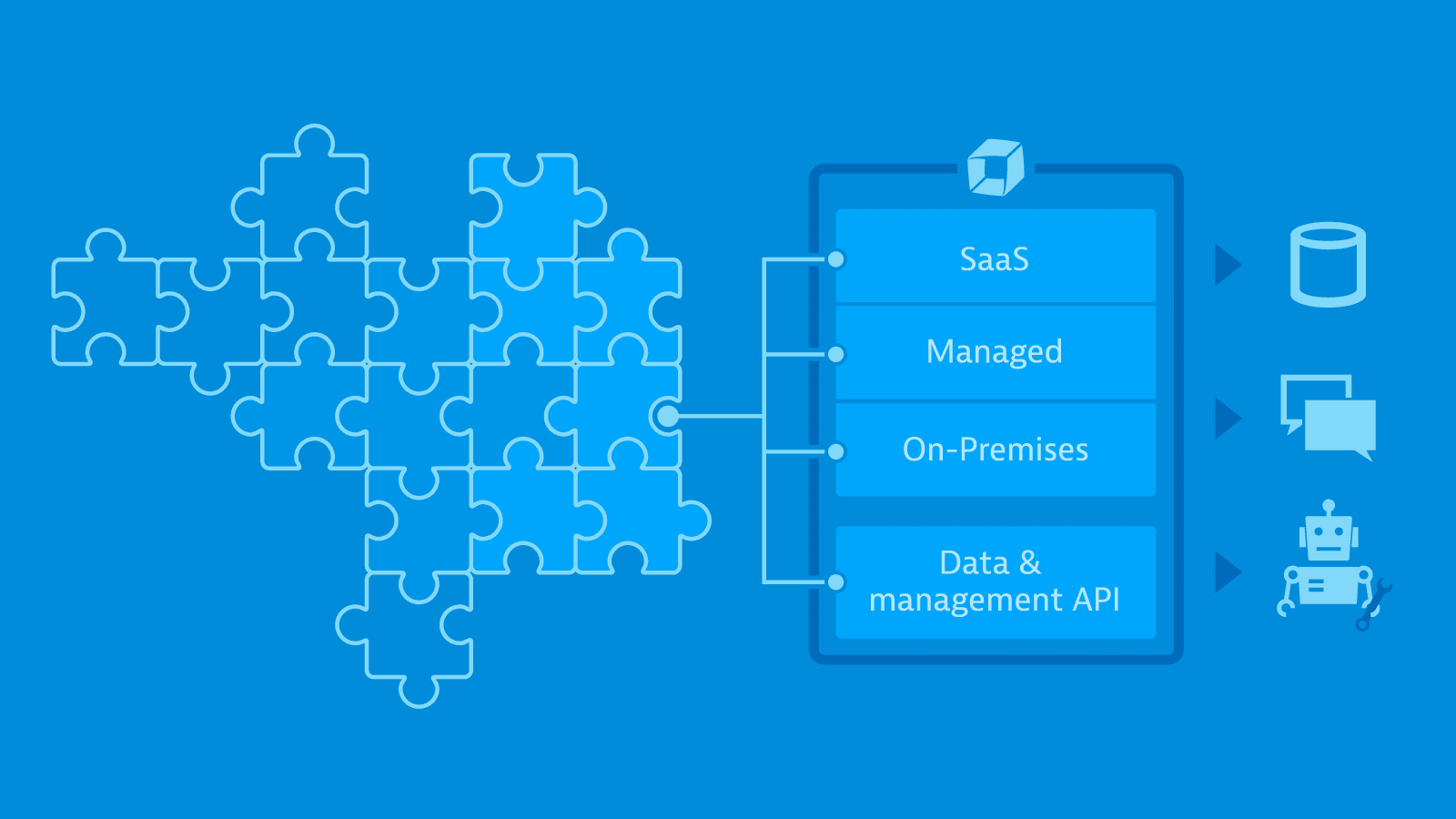 Start your free Dynatrace trial today!