Software intelligence for the
enterprise cloud
---
Transform faster with the Dynatrace all-in-one software intelligence platform.
See what makes Dynatrace unique
---
Unique scalability and deployment capabilities
---
Web-scale
With a common big data architecture and enterprise-proven cloud technologies, Dynatrace is engineered to easily scale to 100,000+ hosts.
Enterprise grade
With unique role-based access, and advanced security functionality, Dynatrace is purpose-built for enterprise wide adoption.
Flexible deployment
The simplicity of SaaS, or the flexibility of managed on-premise, means you control your data while we take care of running the platform.
Broadest technology support for hybrid clouds

---
Dynatrace continuously collects data from across all components of modern application and infrastructure stack. Covering cloud-native stacks as well as enterprise technologies, Dynatrace provides seamless, fully automatic integration and operations. Experian
The AI paves the way for autonomous operations, enabling us to create auto-remediation workflows that remove the need for human intervention."
Jonathan Hayes, VP of Global IT Service Excellence at Experian

Explore customer stories
---
Start your free trial now
---
Get ready to be amazed in 5 minutes or less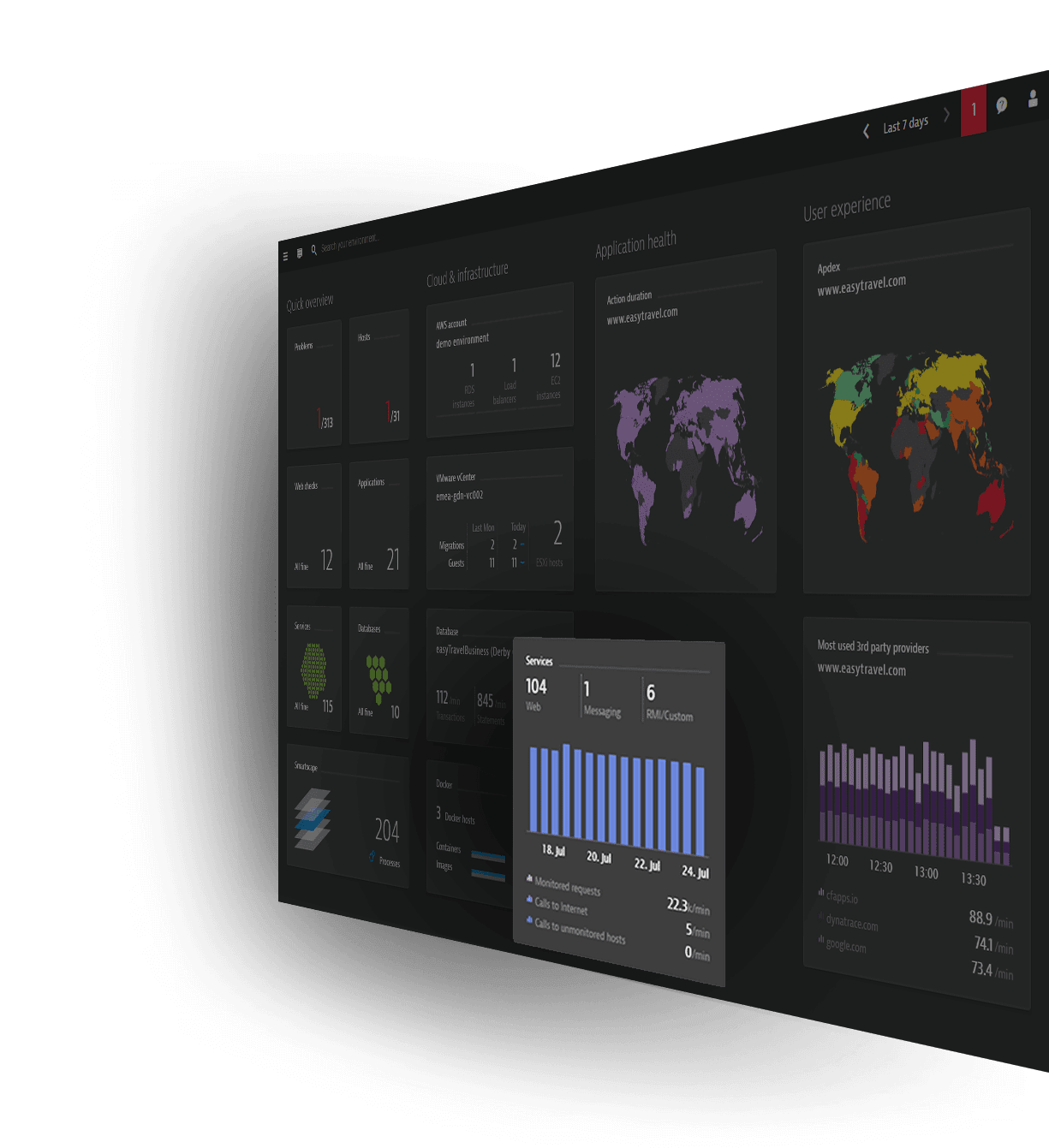 What's new
---