Services & Support
"The fast response and quick handling has been a great experience! In our weekly coaching sessions we've been introduced to Best Practices that we didn't even realize we needed to know."
Your unique Dynatrace ONE experience
---
Our team of designated Product Specialists and Customer Success Managers provide strategic guidance from the initial deployment through your continued usage of the solution.
Learn more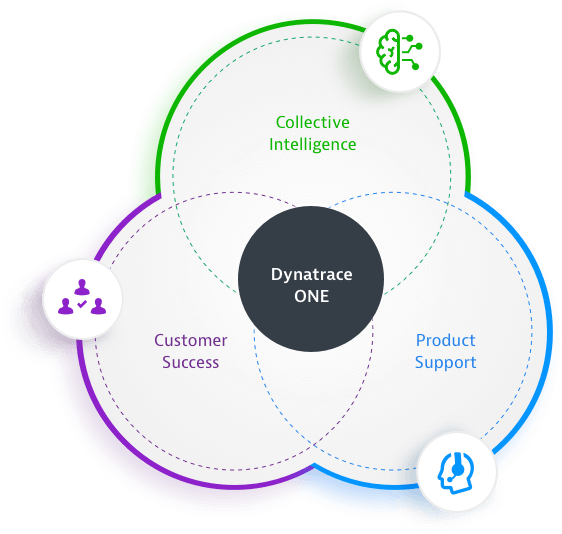 Dynatrace University
Our self-paced e-learning is designed to get you started with Dynatrace. Learn at your own speed. Dynatrace University is available 24/7—whenever you need it.
Dynatrace Services
---
Our team of highly skilled consultants deliver strategic guidance and leadership designed to drive innovation. Whether you're working onsite or remotely, Dynatrace Services has an offering designed for every stage of your Digital Performance Management journey.
Join the biggest software performance community
Discover a new world and join our community of experts.
"A key characteristic of the Dynatrace ONE model is the colocation of the service staff with engineering, product and sales teams. This enables Dynatrace to be more agile and respond to customer needs in a much more integrated way, as the different business units work closely together."
Gartner, SWOT: Dynatrace, Application Performance Monitoring, Worldwide, Federico De Silva and Charley Rich, 31 August 2018
Looking for something else