Artificial intelligence - Get answers not just more data
Causation-based AI for real-time insights and actions for complex cloud environments.
Free trial
See the magic
Dynatrace artificial intelligence helps you manage the unmanageable
---
Complex
650B
dependencies between application components. That's what Dynatrace AI analyzes per day.
Dynamic
8B
application topology changes are already processed by Dynatrace per day.
User expectations
85%
reduction of overall outage minutes is what Dynatrace AI can help you achieve.
Precise AI-powered insights enable automation
---
Dependencies are detected in real-time for precise causation analysis.
Get a real-time map of your entire application stack.
Don't spend time manually configuring thresholds.
Without any configuration, Dynatrace detects issues reliably.
Dynatrace AI is deterministic and identifies the actual root cause.
Understand the impact on customer satisfaction and behavior.
The best data powered by AI
---
AI is only as good as the data that feeds it. Dynatrace artificial intelligence starts with a view of the entire digital ecosystem in high fidelity – every transaction from every user – delivered by our full stack, single agent. But we go beyond that to incorporate third-party data including time-series, events, unstructured data, relational data, and more.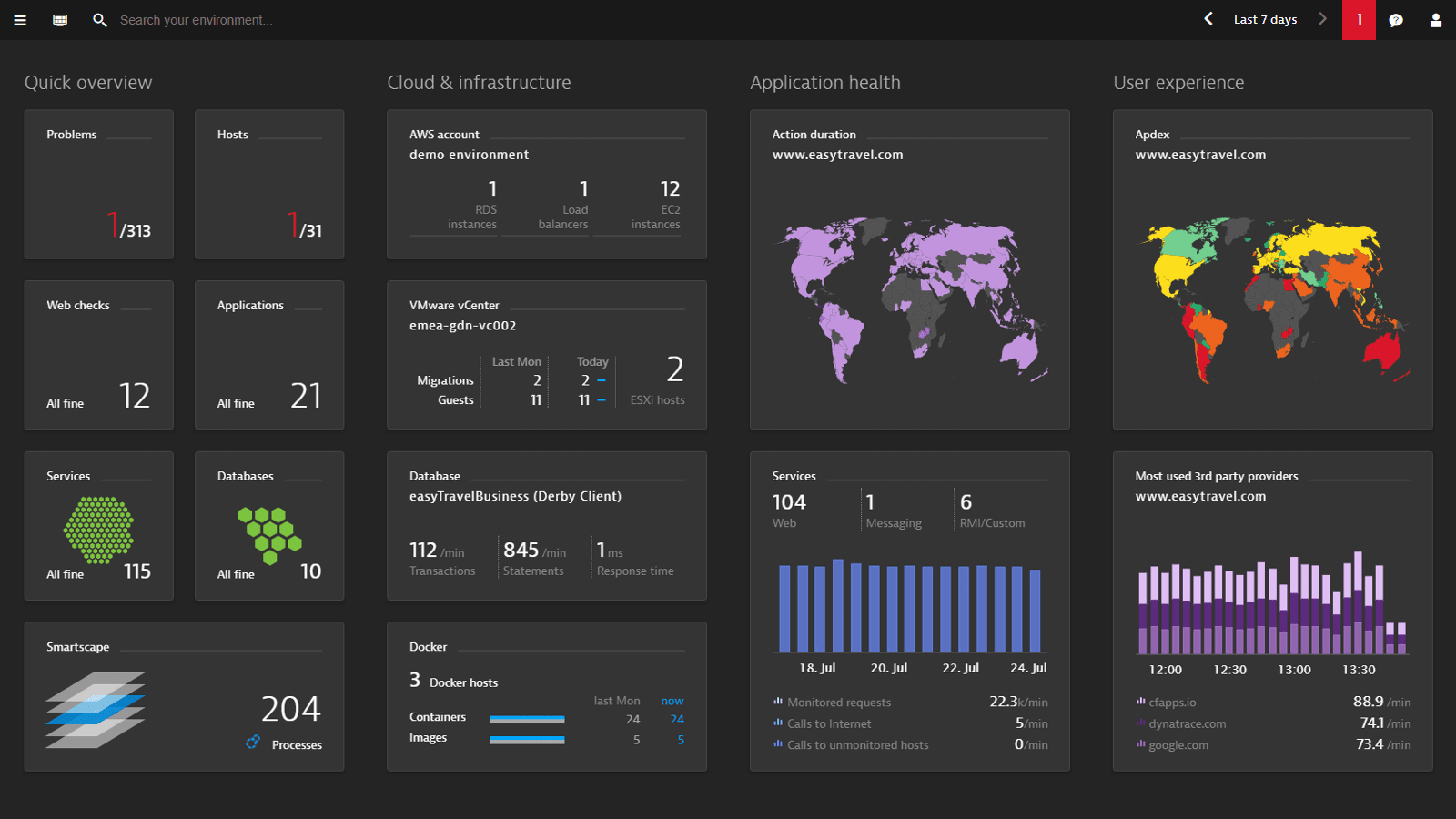 In context
---
Because Dynatrace sees relationships and dependencies in real-time, our AI engine has the context it needs to tell you not only what happened, but why it happened. While other solutions can only correlate disconnected data, Dynatrace AI automatically detects virtual and physical relationships and changes. This allows us to go beyond correlation and give you true causation.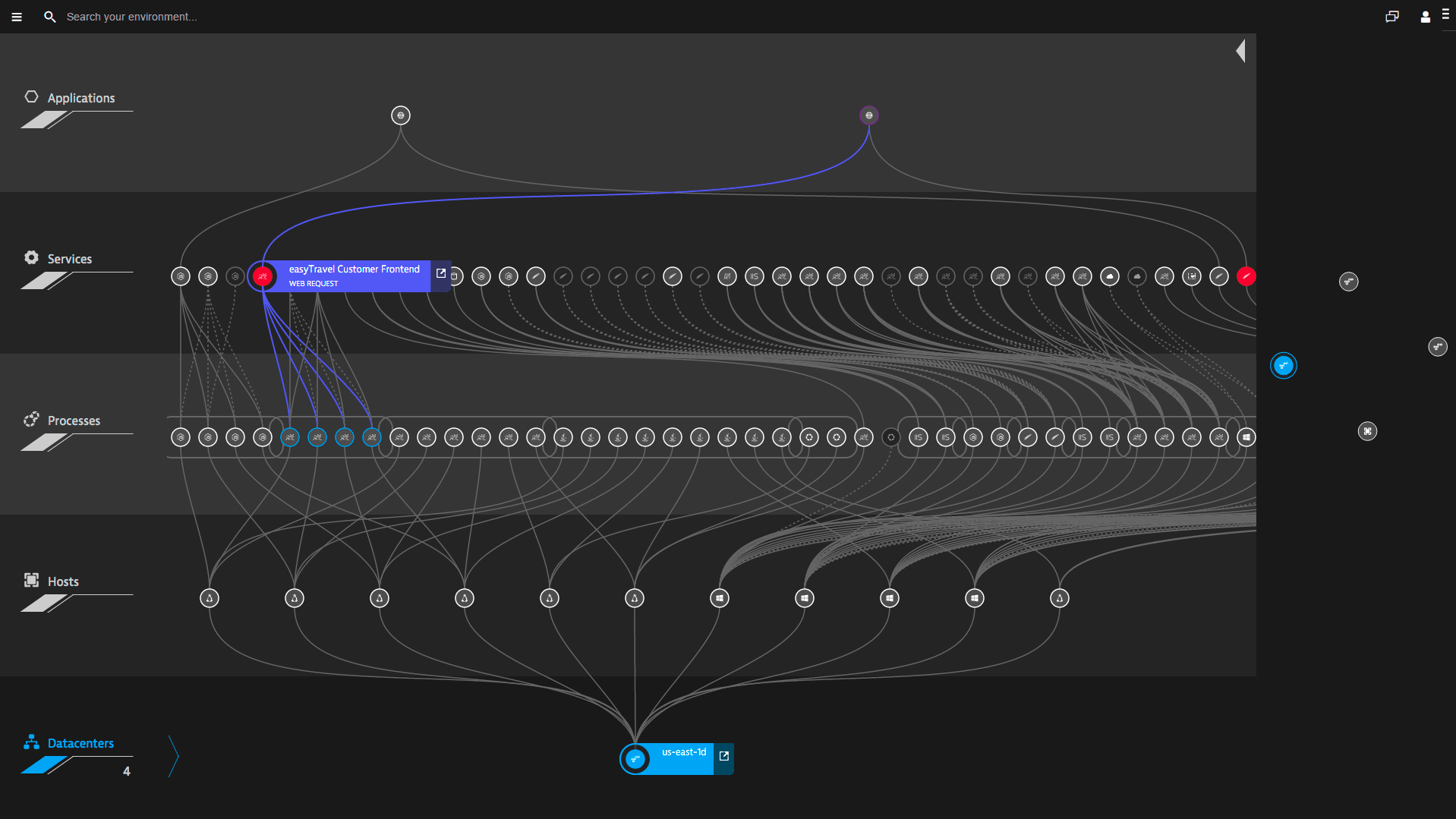 Purpose-built, causation-based algorithms
---
The Dynatrace deterministic, causation-based AI engine is built into the fabric of the platform, not bolted on as an afterthought. We examine metrics, both from the Dynatrace OneAgent and third-party tools, along with anomalies, dependencies, event sequences, natural events like code deploys, and even expert knowledge to find the true root cause of problems fully automated in your entire stack.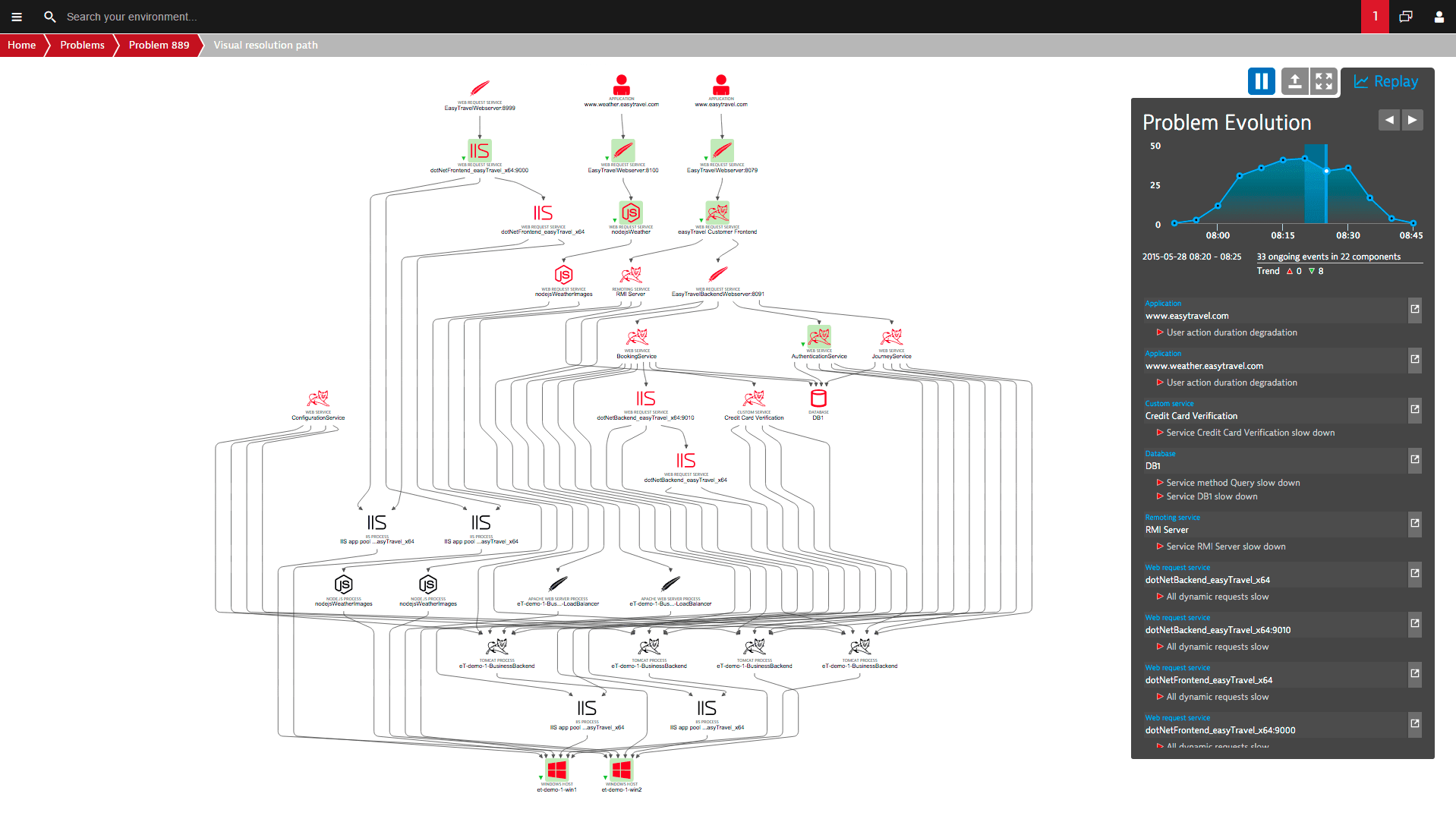 "After deploying a new release, we spent over 30 hours trying to find a performance problem. Once we found the issue, it only took us 30 minutes to fix it. With Dynatrace, finding a similar problem would only take us minutes to identify."

Just a few of our enterprise customers
---
Start your free trial now
---
Get ready to be amazed in 5 minutes or less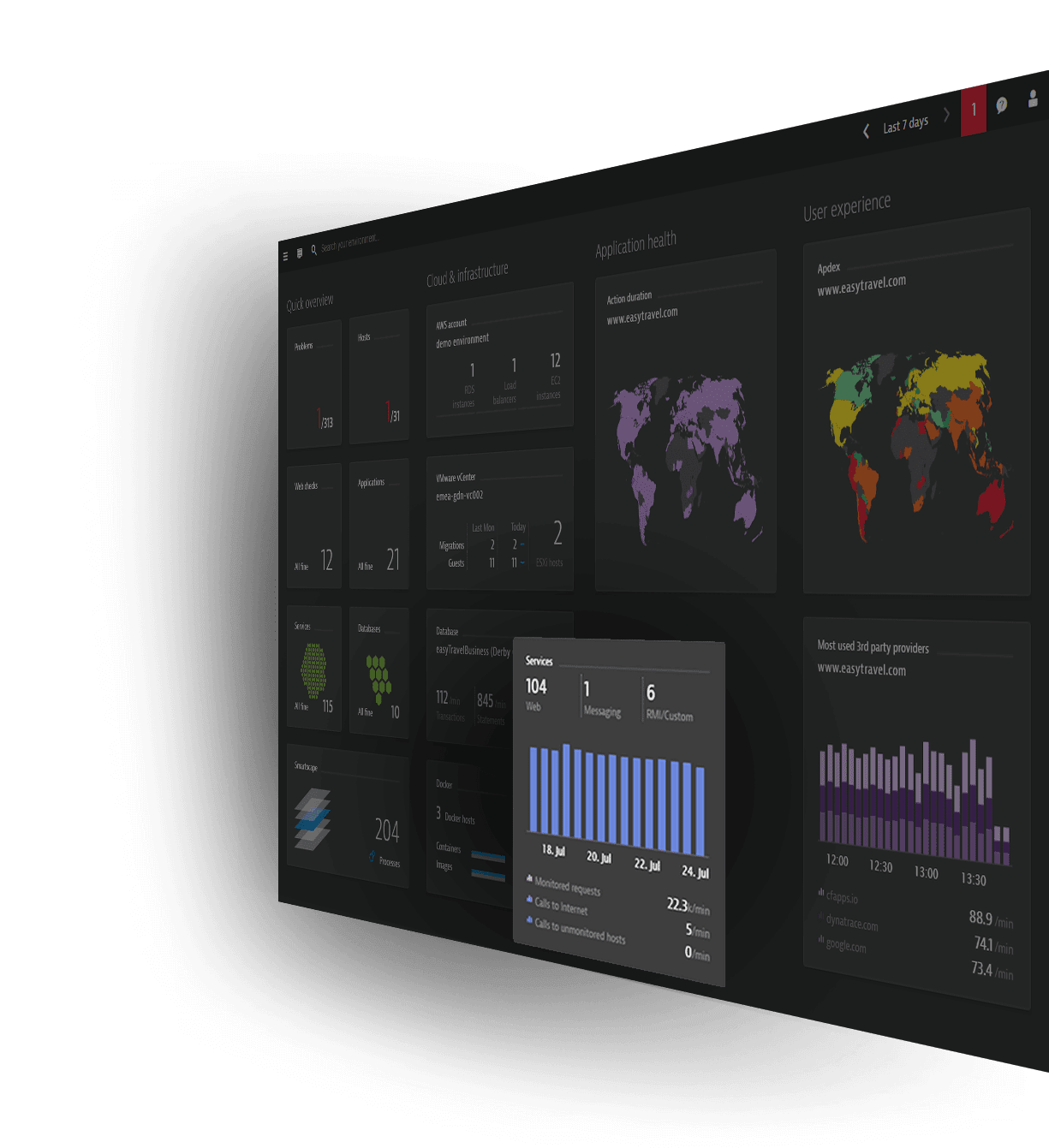 Related content
---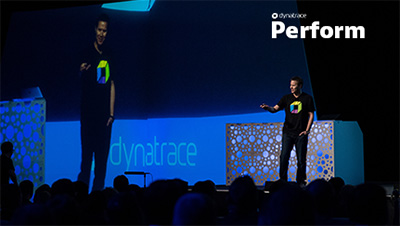 Dynatrace conference: Check out Perform Summit Las Vegas on-demand now!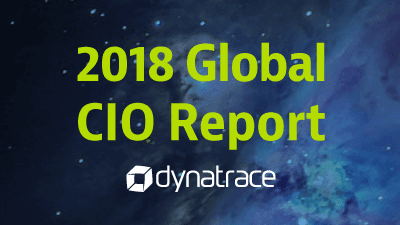 CIO Report: Speed of Innovation in the Cloud: The Top 5 Challenges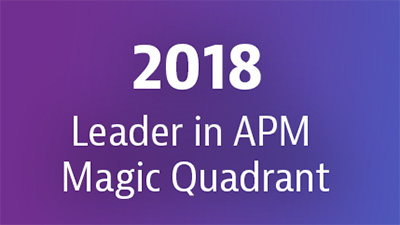 Named a Leader in the Gartner Magic Quadrant for Application Performance Monitoring Suites