Environmental, Social, and Governance (ESG) at Dynatrace
Our commitment to a more sustainable future through transparency and accountability.
Our programs
We're committed to making a positive global impact today and will continue to assess and enhance our ESG strategy and disclosures to meet the needs of our stakeholders moving forward.

Here's where we are and where we're headed.
Diversity, equity, and inclusion
Our people are our most valued asset, and our focus on fostering an inclusive and supportive environment drives our culture and helps us attract, maintain, and invest in the development of our employees.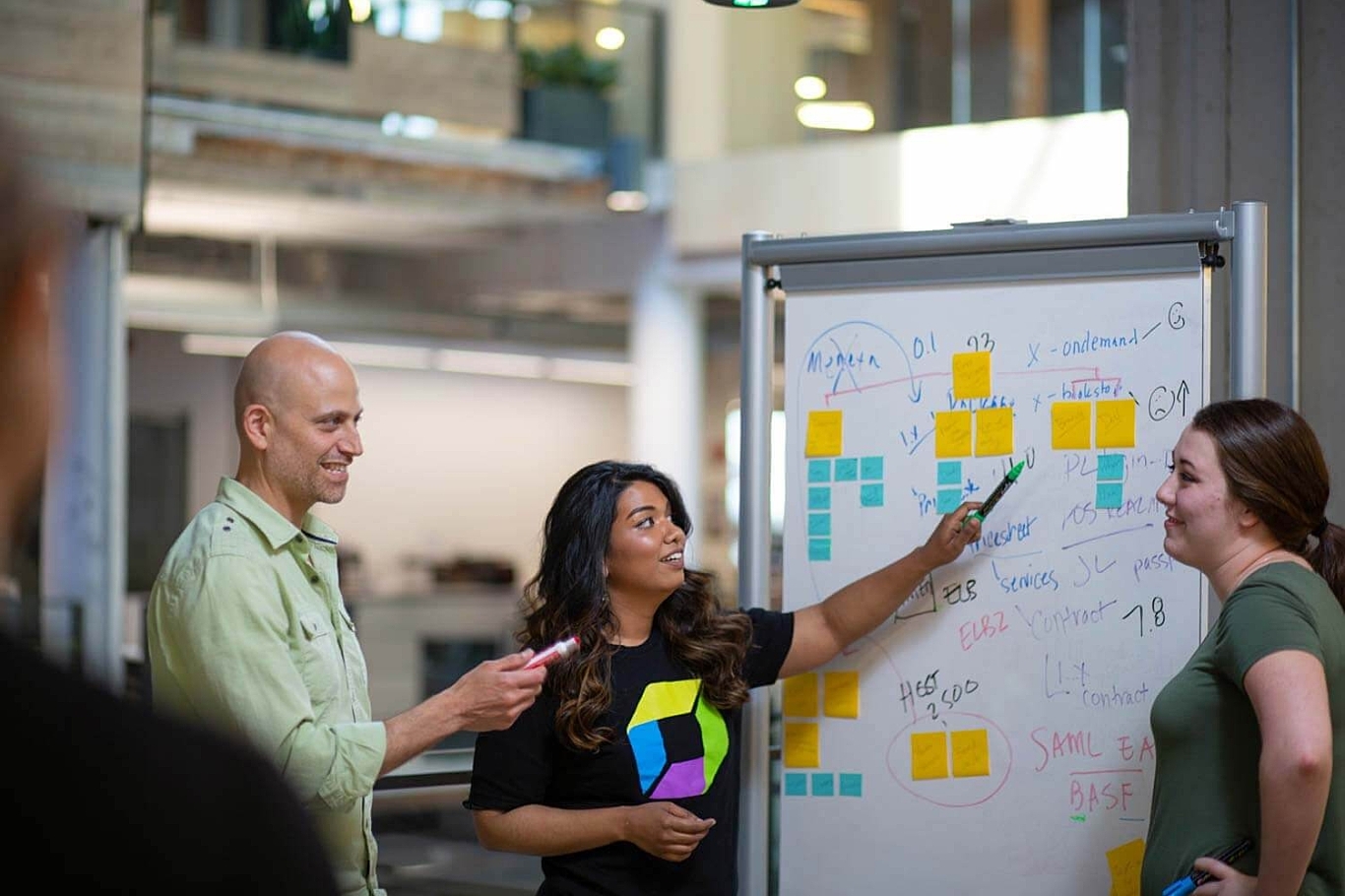 Diversity, equity, and inclusion
Diversity, equity, and inclusion are critical to our mission to provide software intelligence to simplify enterprise cloud complexity and accelerate digital transformation.
Innovation is integral to our sustainable success at Dynatrace. Because we recognize that unique perspectives and individual life experiences will foster creativity and agility, we endeavor to create a supportive environment that allows everyone to contribute and perform to their maximum potential. We all share an unquenchable curiosity, which continuously drives us to innovate and push boundaries.
We're committed to a workplace where all employees and customers feel valued and respected. We welcome diversity in all forms whether it be gender, race, ethnicity, age, sexual orientation or identity, education or disability, and more. We strive to create an inclusive culture where individuality is valued and integrity is deeply embedded in everything we do.
To further our goal of being a more diverse, inclusive, and equitable workplace, we are launching a team dedicated to this mission, including but not limited to establishing hiring goals focused on increasing diversity and representation from all backgrounds and identities company-wide, and unconscious bias training for employees and managers.
We acknowledge that we have a lot of important work to do to broaden our gender and ethnic diversity. We believe transparency of our current representation in these crucial areas is a critical first step. In fiscal 2022, women represented 24% of our global employee population, up 2 percentage points over fiscal 2021. And BIPOC represented 24% of the employee population in the U.S., reflecting a 3 point increase over fiscal 2021.
We have established hiring goals to further increase our diversity across these two areas. We are committed to increasing the mix of women and BIPOC representation of our new hires in fiscal 2023. We will provide future updates on our progress in our inaugural ESG report to be published in the summer of 2023.
In addition, we continue to empower employee resource groups, or "Dynaspaces" including Dynaspace for Women, Dynaspace for Black Employees, Dynaspace for LGBTQ+, Dynaspace for People of Color, Dynaspace para Latinos, and Dynaspace for Veterans, to support unique interests, identities, and initiatives throughout the organization.
Recruitment, retention, and talent development
We're committed to attracting and retaining a diverse and talented group of individuals by nurturing an environment of teamwork, collaboration, and continuous feedback.

The industry is rapidly evolving, and staying on the forefront means giving employees opportunities for personal and professional development. From sales training to technical, software, and skills education – online or in-person – we're committed to providing clear paths to growth.

See our Careers page for a description of all our core values and a list of current opportunities

Community involvement
Giving back is in our DNA. Dynatrace employees have the opportunity to participate in our volunteer paid time-off program and work with charitable organizations they're passionate about. Additionally, our regional office locations host volunteer days with valued local organizations.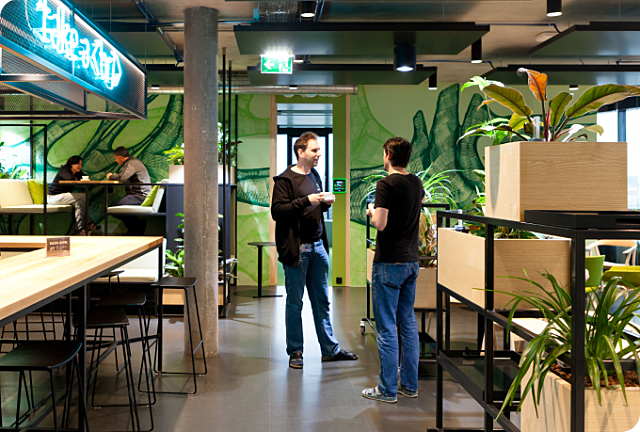 Environmental sustainability
Minimizing our carbon footprint is important to our customers, employees, and shareholders. We're committed to protecting the environment by monitoring and managing our business operations to better understand and continuously improve our impact on the environment.
Recycling IT equipment
We strive to reuse or recycle 100% of our corporate IT equipment (computers, phones, etc.) across all our global office locations, and follow international guidelines for disposal of electronic waste. Asset recycling is completed through our third-party vendor, Dell Technologies, whose asset recovery services follow all local guidelines for asset disposal.

LEED-certified offices
Several of our office locations, including our Waltham, MA headquarters, are powered by 100% renewable energy. All our office space is leased, and in retaining office space we prioritize space in LEED certified buildings (or a local equivalent). We're also investigating additional ways to prioritize clean energy, reduce water usage, and increase the adoption of environmentally sustainable practices.

An internal analysis is currently underway to:

1. Assess our current state by identifying key environmental initiatives and areas of improvement that will have the most impact.
2. Create a roadmap of goals and a timeline to achieve them.
Minimizing our footprint
In an effort to better understand the impact of our offices around the globe, we determined that fiscal 2022 would be the baseline year for calculating our carbon footprint. Our goal is to share this additional information in Fiscal 2023.

We welcome our employees globally to help us improve our environmental performance. We will periodically communicate our goals and report on our progress.

Corporate governance
We built our business with honesty and integrity at the core, and know that comprehensive governance is a critical factor in ensuring long-term success.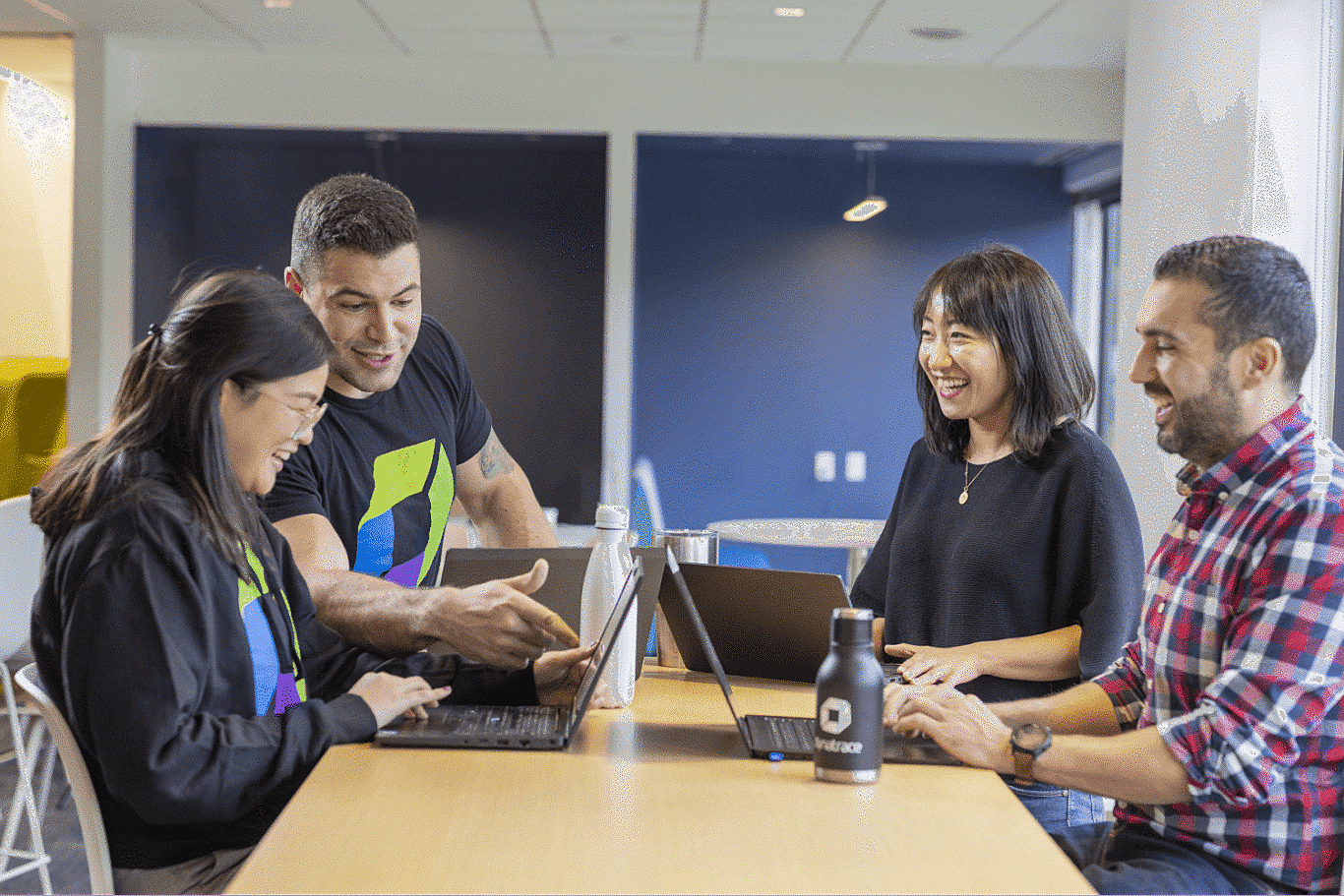 Code of Business Conduct and Ethics
Our culture of integrity starts with our Code of Business Conduct and Ethics (the "Code") that summarizes the ethical standards to which we hold our employees, directors, and officers.

We review our Codes on an annual basis. All employees receive the Code upon joining Dynatrace and complete an annual training and acknowledgment process.
Corporate Governance Committee
The Nominating and Corporate Governance Committee of our Board of Directors has oversight over Dynatrace's ESG efforts, as reflected in its committee charter.

For more information, please visit our Corporate Governance site.
Data security and privacy
Keeping our customers' data (and that of their customers) protected is critically important. It's why we continuously evolve our technology and invest in data protection, including certification to relevant industry standards for data security and privacy. See how on our Security page.