AIOps - IT Operations powered by AI
Your most reliable, smartest, colleague isn't human. It's Dynatrace AI.
Free trial
See the magic
Operating your enterprise cloud is beyond human ability
---
Complexity
65%
of CIOs fear that IT complexity will make it impossible to effectively manage performance.
Causation
Seconds
Detecting a problem isn't good enough. You need to understand the impact and find the root cause – in seconds.
Remediation
All
users expect software to perform flawlessly. Glitches need to be resolved fast – ideally automatically.
Go beyond noise reduction and get to the root cause
---
Like other AIOps solutions, Dynatrace will help you reduce alerts. But we do so much more.
Automatically invoke auto-remediation procedures before your users even notice a glitch with AI-assisted root-cause analysis.

Learn more
Because we monitor the full stack, Dynatrace can tell you exactly the business impact and which users are impacted by a problem.

Learn more
Our AI goes beyond correlation and uses true causation to determine the precise root cause of a problem.

Learn more
Unique scalability and deployment capabilities
Web-scale for 100.000+ hosts
Built cloud-native, Dynatrace is highly scalable, available, and secure.
Enterprise governance and security
Dynatrace provides secure role-based access management.
Flexible deployment options
Choose between SaaS and managed - Saas currency with on-premises data.
Native monitoring and intelligent data ingestion
---
The best answers start with the best data. Dynatrace monitors your entire complex ecosystem, but also ingests diverse external data sources, putting everything in context.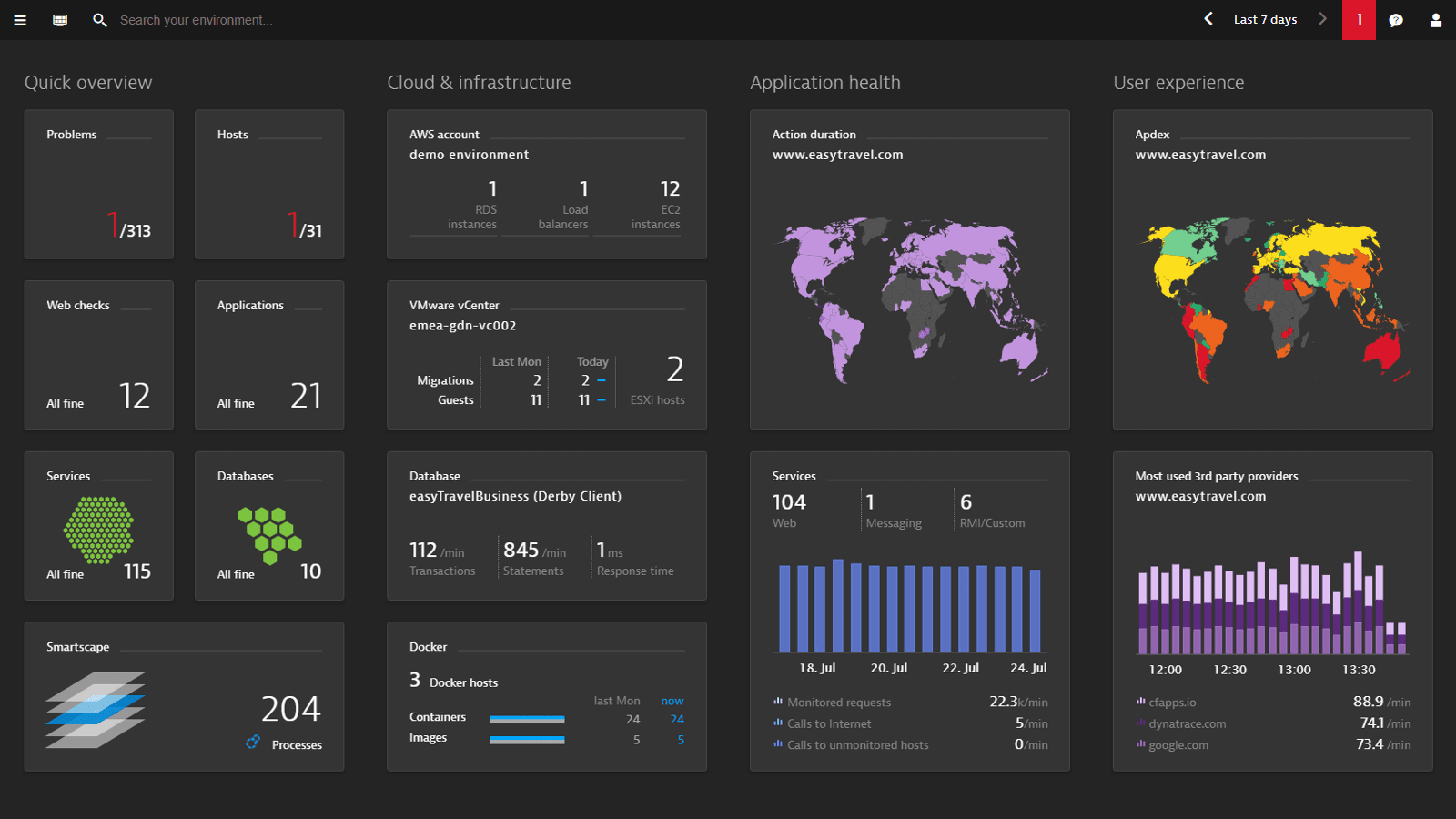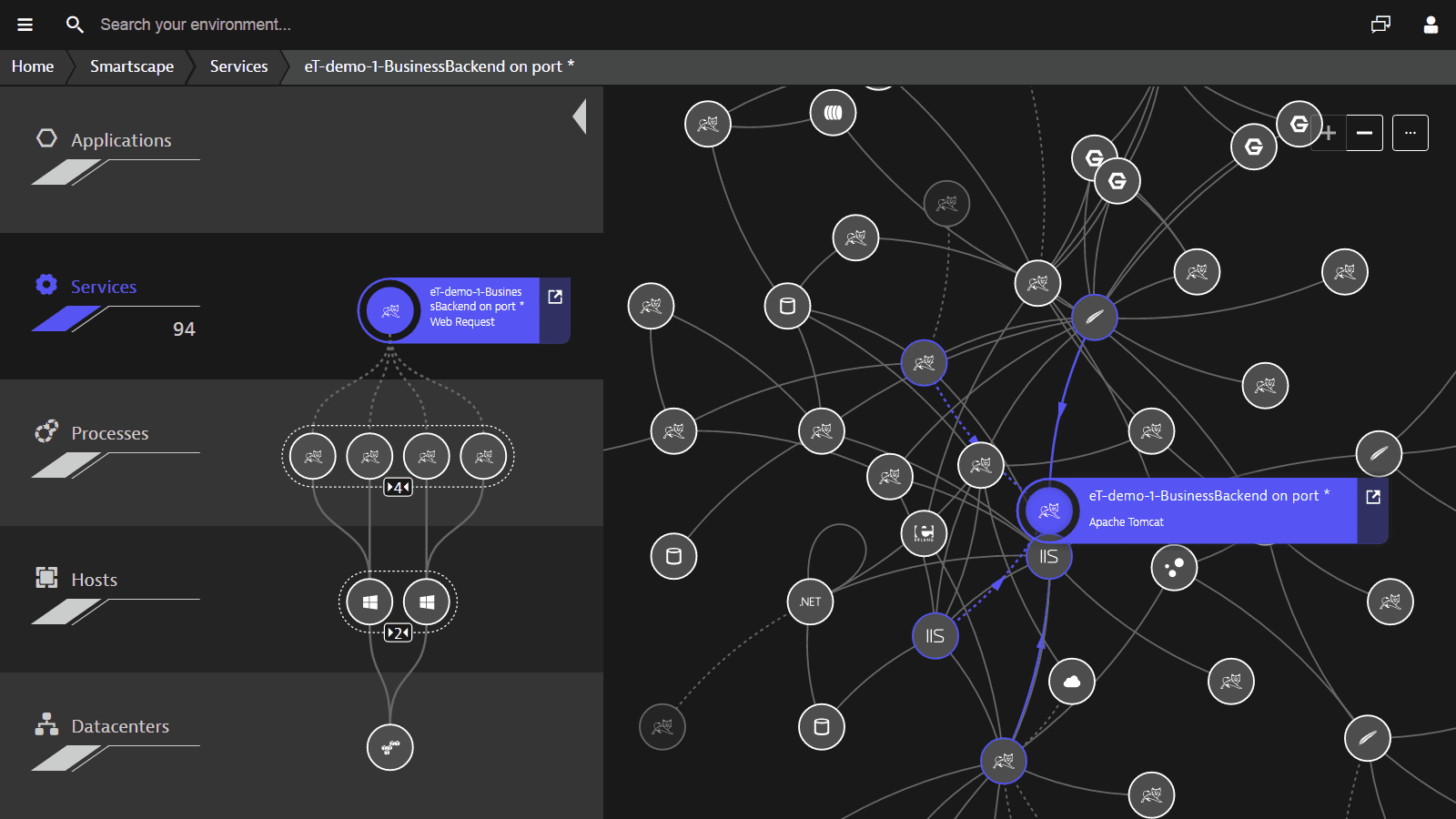 Automated dependency detection
---
Dynatrace continuously discovers your environment in real-time and auto-detects dependencies. We don't need time to learn how things are related – we just know.
Get to the root cause
---
Because Dynatrace is context-aware, our AI engine can go beyond correlation to provide true causation, even if the cause is an external, human factor like a new deployment.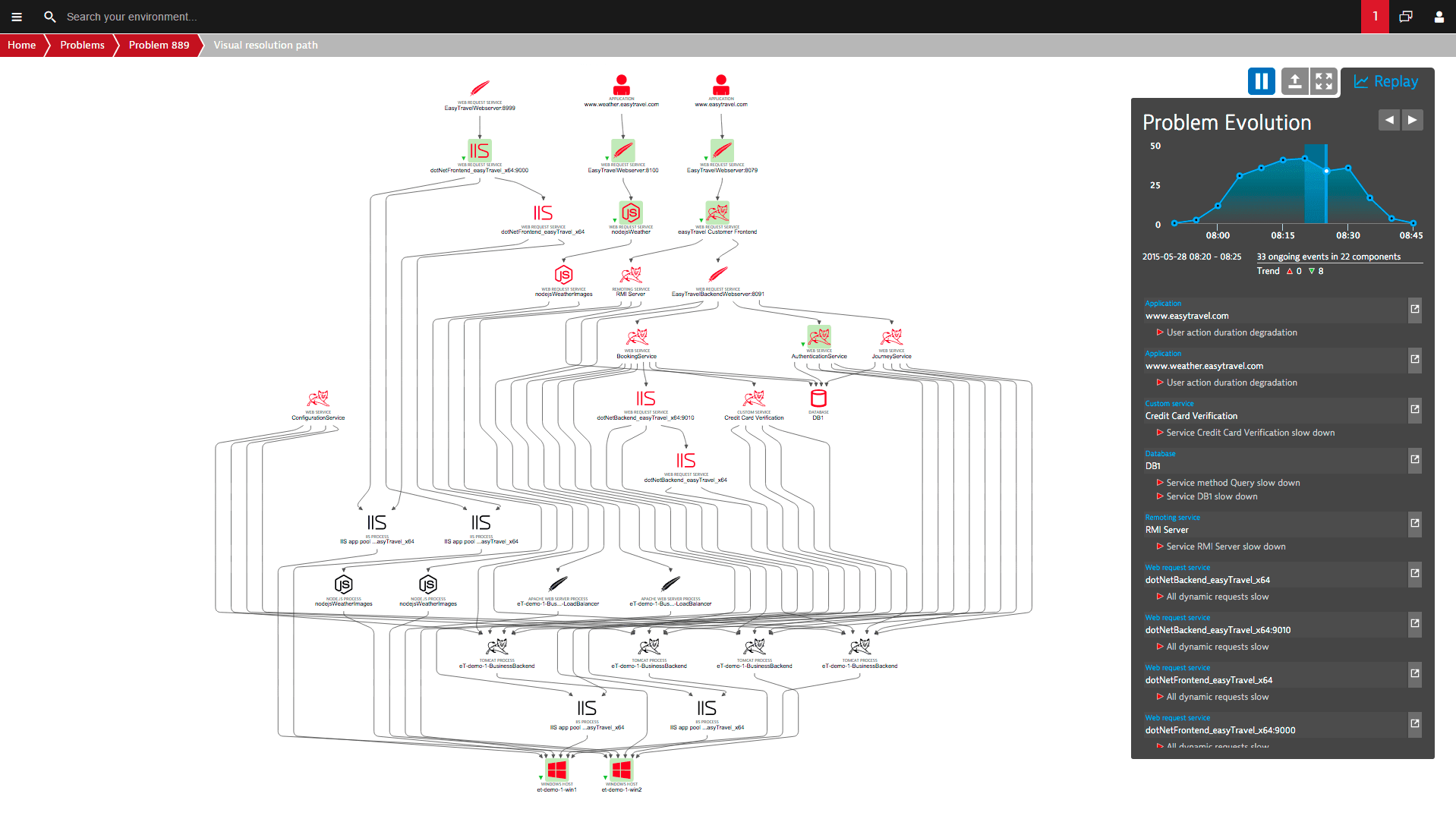 AI-fueled answers power automation
---
With Dynatrace software intelligence, self-healing can become a reality. Dynatrace works with your continuous delivery tools to trigger remediation tasks and solve problems before users have even noticed.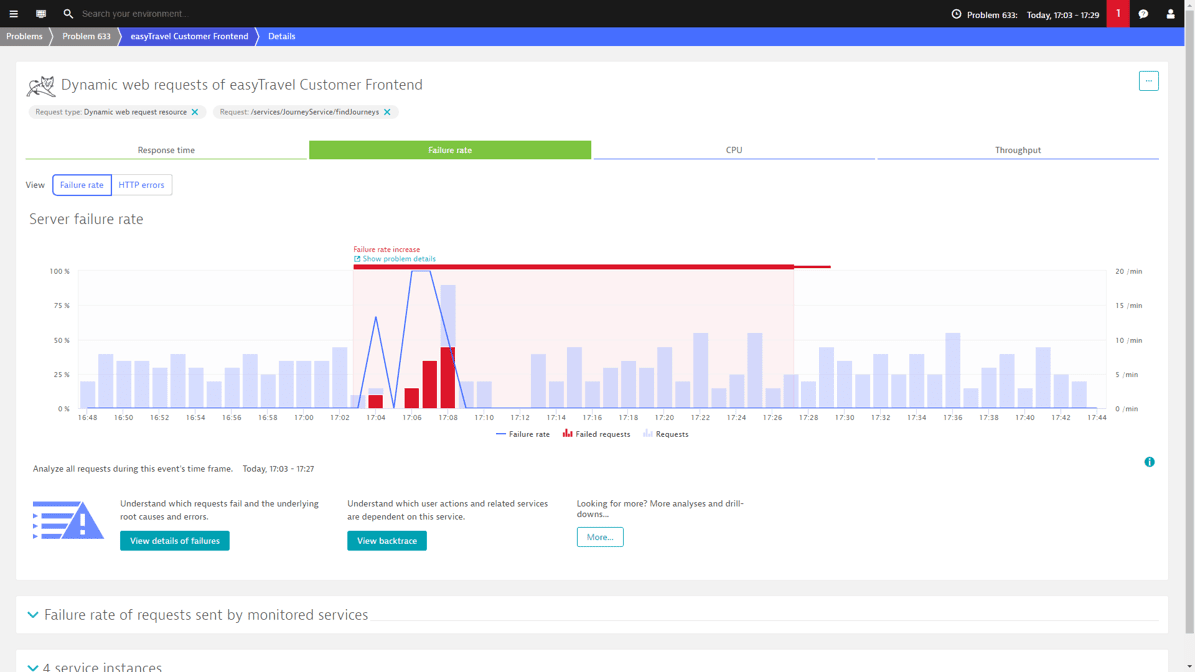 Experian
The AI paves the way for autonomous operations, enabling us to create auto-remediation workflows that remove the need for human intervention."
Jonathan Hayes, VP of Global IT Service Excellence at Experian

Start your free trial now
---
Get ready to be amazed in 5 minutes or less