AIOps
Get faster answers, reduce alert noise, and increase automation with our powerful AI-engine, Dynatrace Davis.
Free trial
See the magic
Go beyond noise reduction and get to the root cause
---
Don't just reduce alert noise, get actual answers.
Automated dependency detection
---
Dynatrace continuously discovers your environment in real-time and auto-detects dependencies. We don't need time to learn how things are related – we just know.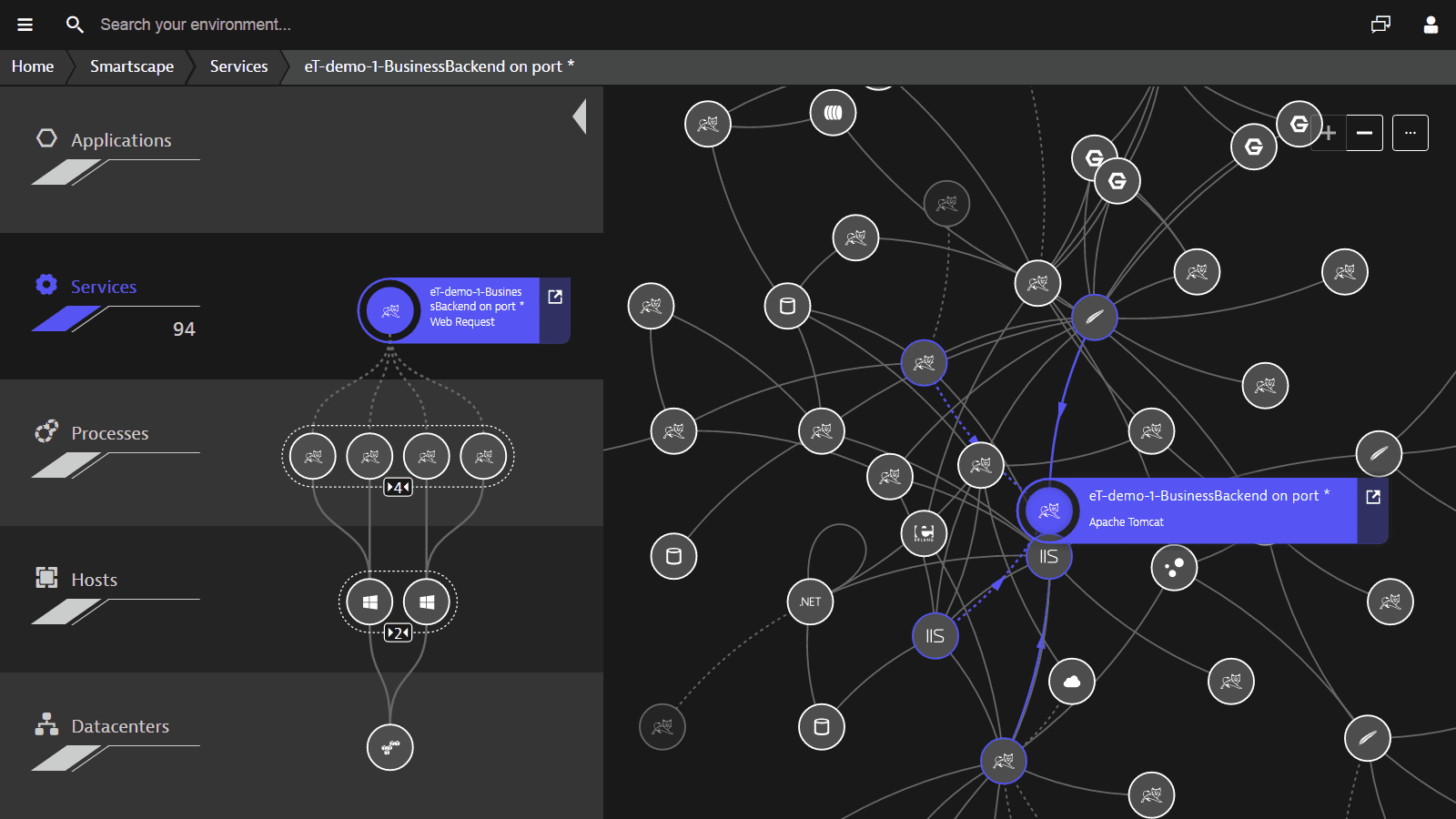 Get to the root cause
---
Because Dynatrace is context-aware, our AI engine Dynatrace Davis can go beyond correlation to provide true causation, even if the cause is an external, human factor like a new deployment.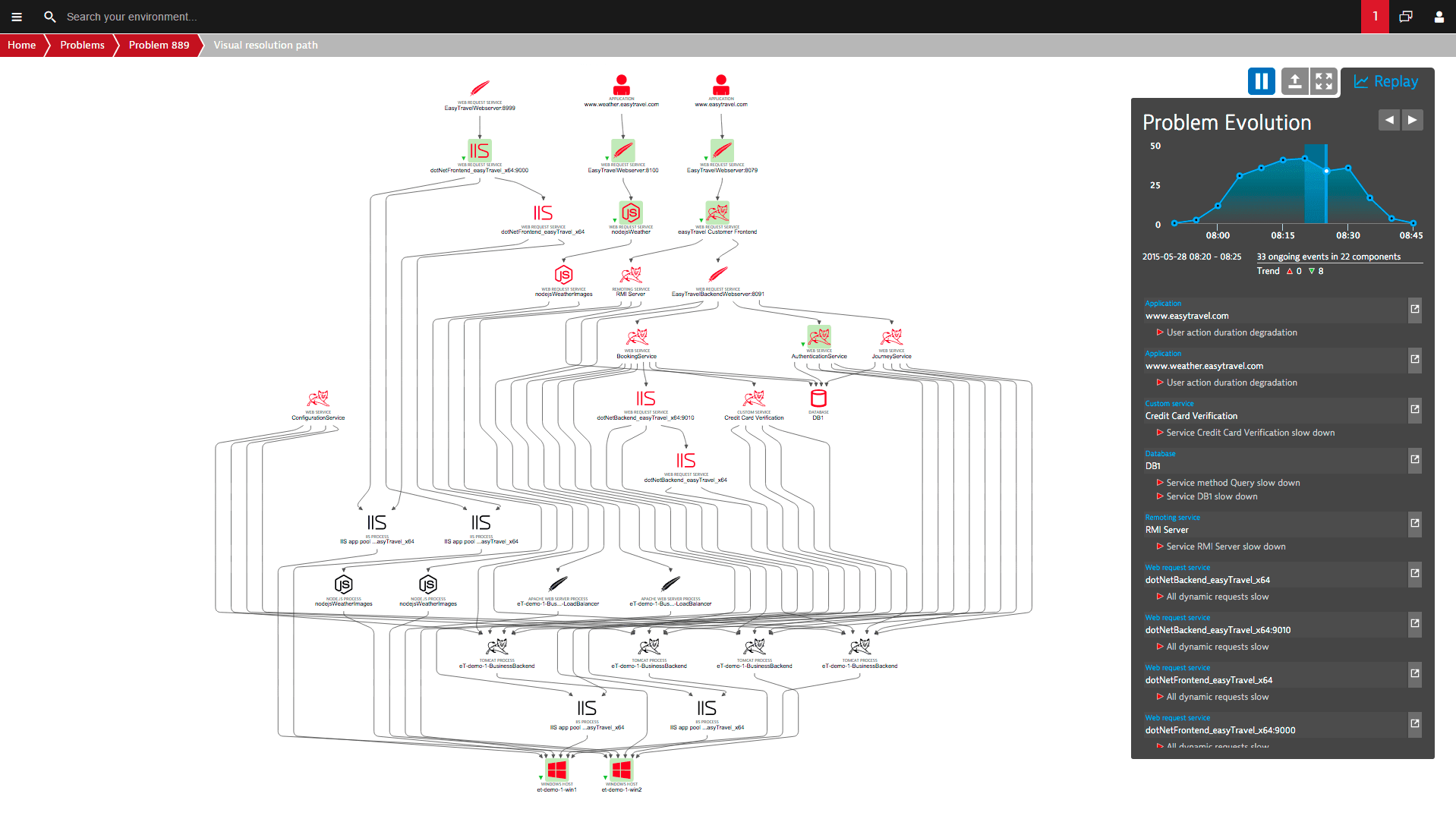 High quality data
---
The best answers start with the best data. Dynatrace monitors your entire ecosystem, but also ingests diverse external data sources from your CI/CD pipeline, ITSM tools and cloud platforms, putting everything in context.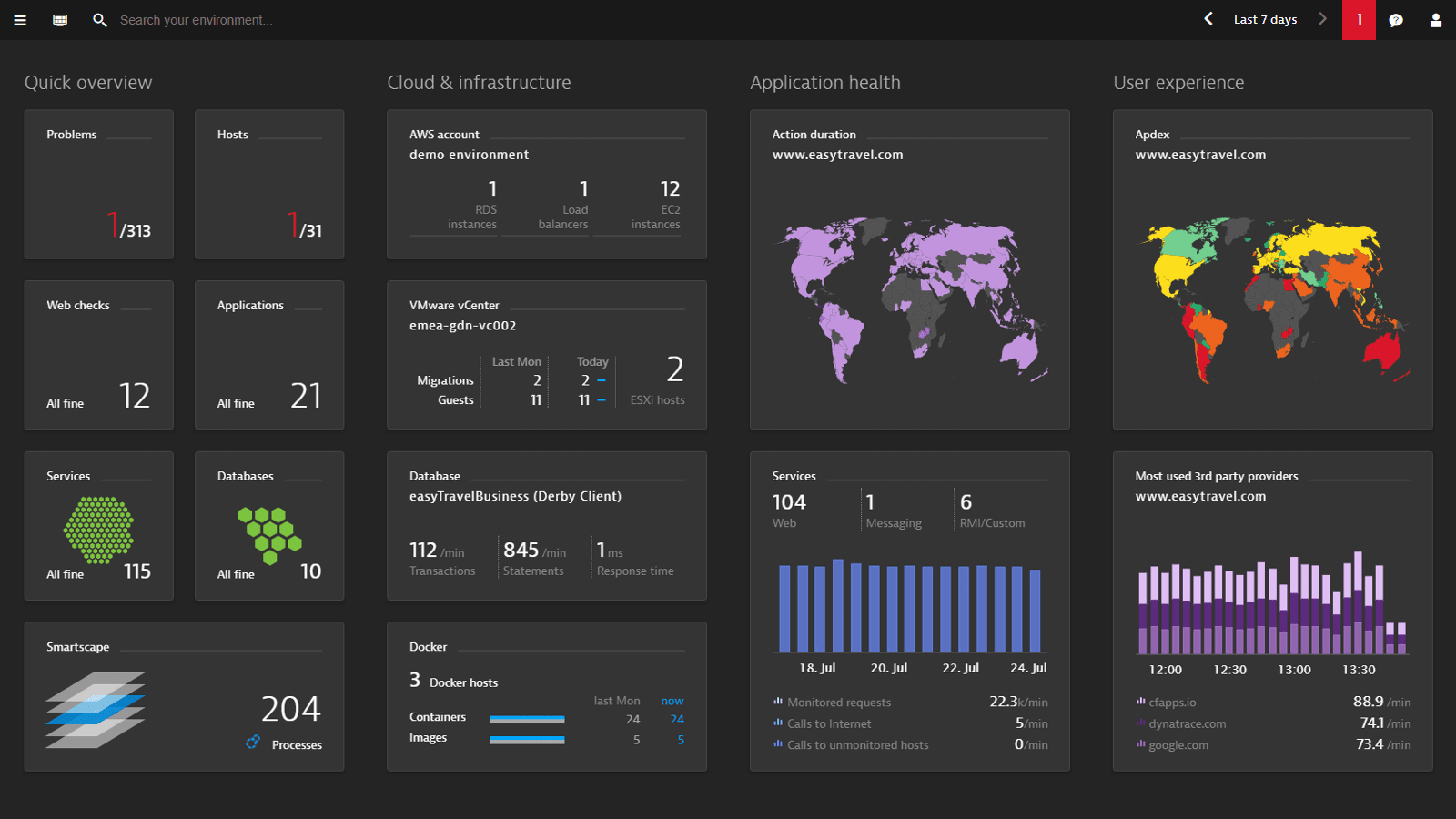 Automation with Davis, AI-engine
---
Dynatrace works with your continuous delivery tools to trigger remediation tasks and solve problems before users have even noticed.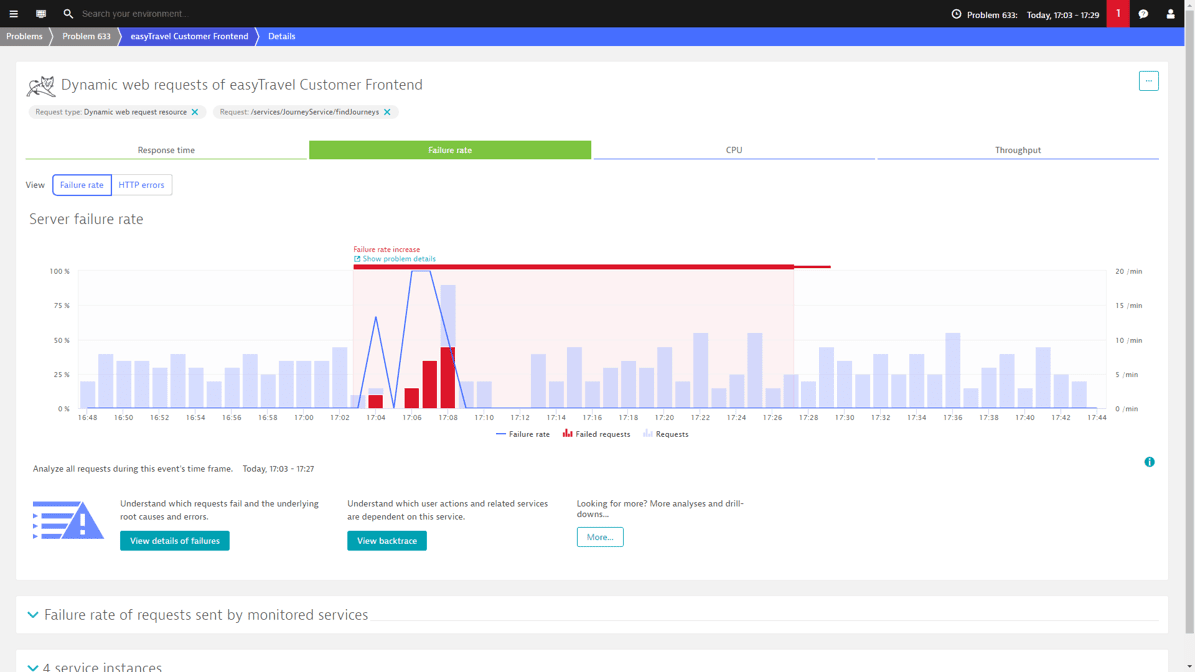 Experian
The AI paves the way for autonomous operations, enabling us to create auto-remediation workflows that remove the need for human intervention."
Jonathan Hayes, VP of Global IT Service Excellence at Experian

Start your free trial now
---
Get ready to be amazed in 5 minutes or less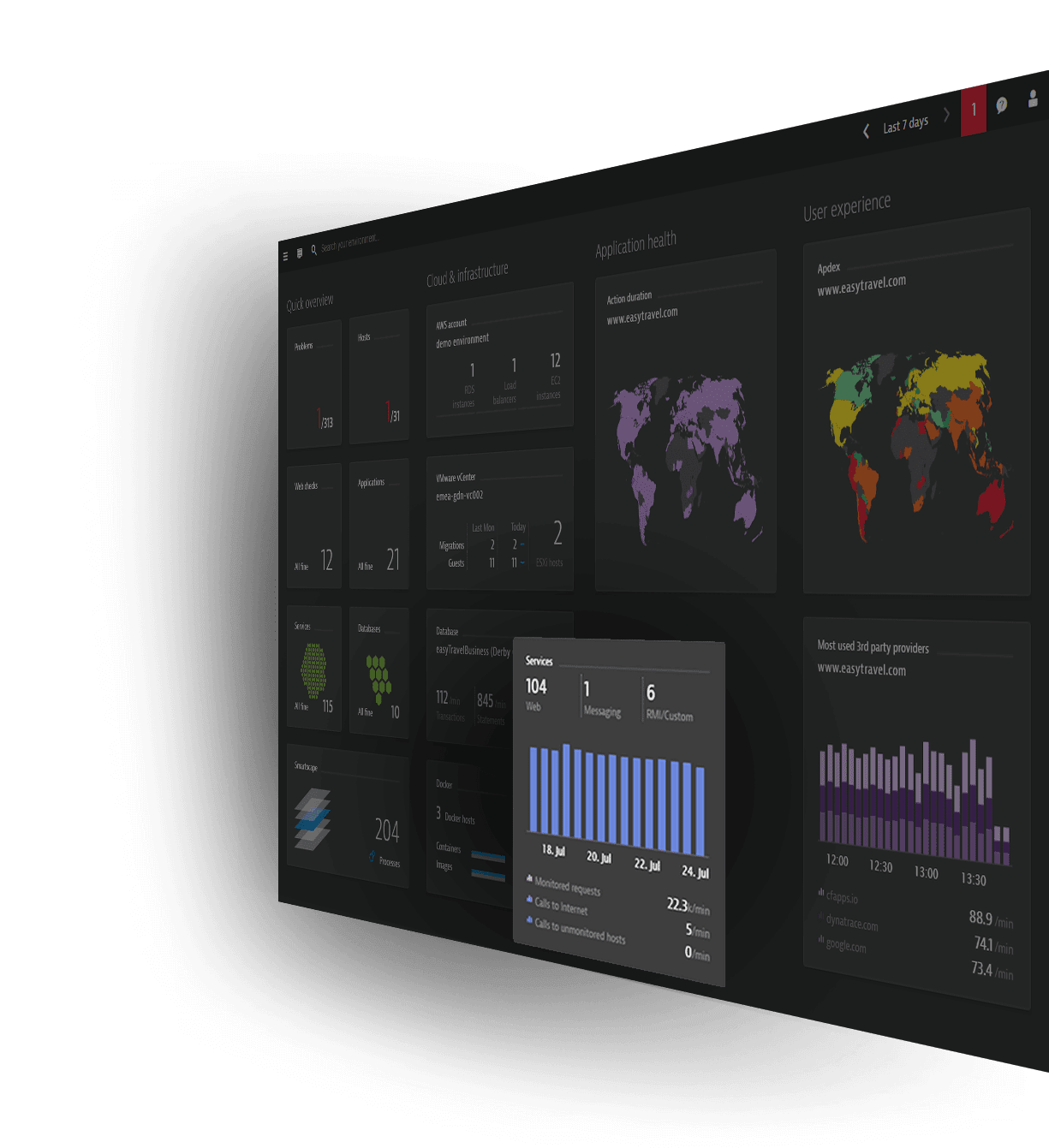 More about AIOps
Vision and Execution leader
---
Positioned furthest in Completeness of Vision and highest for Ability to Execute: The Gartner Magic Quadrant for Application Performance Monitoring (APM).
Download the report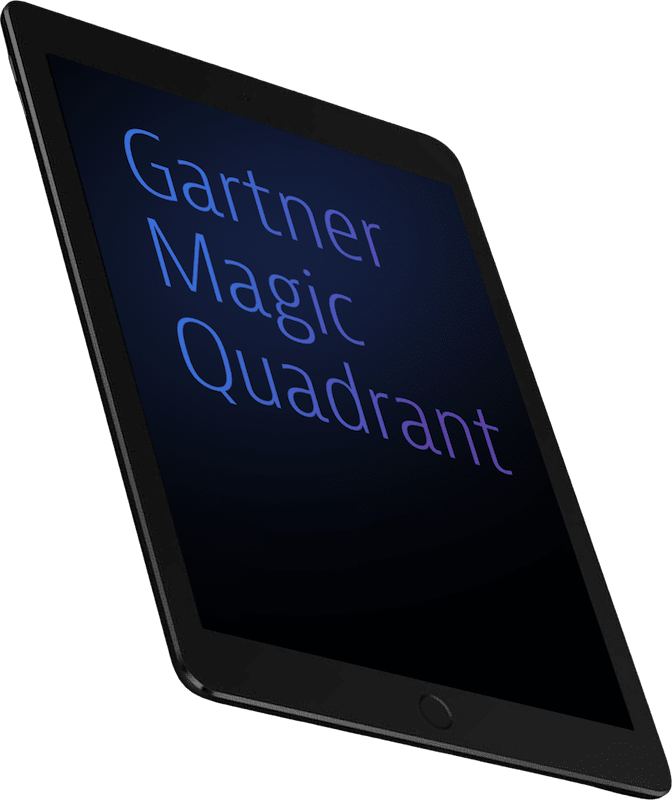 What's new
---