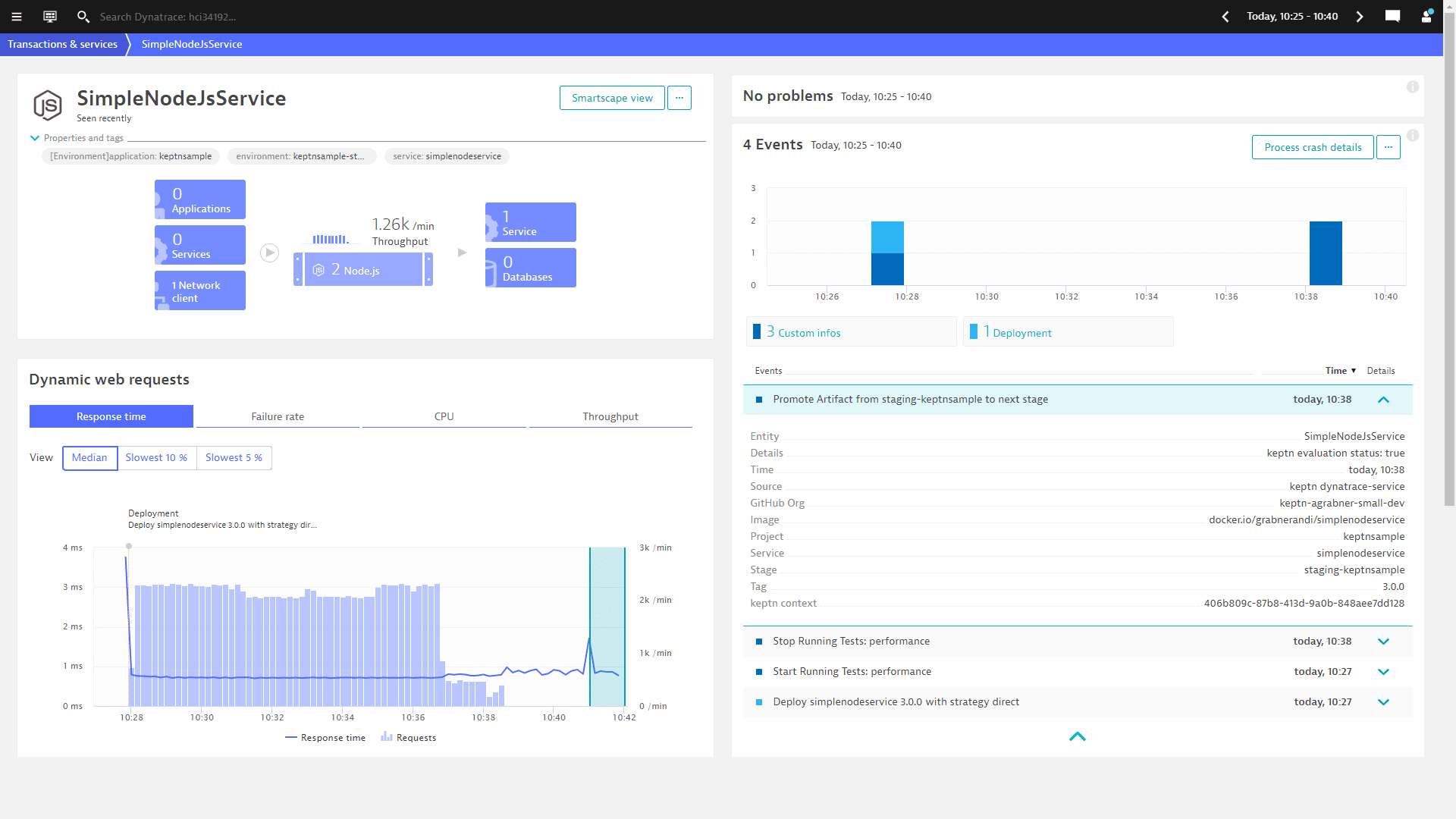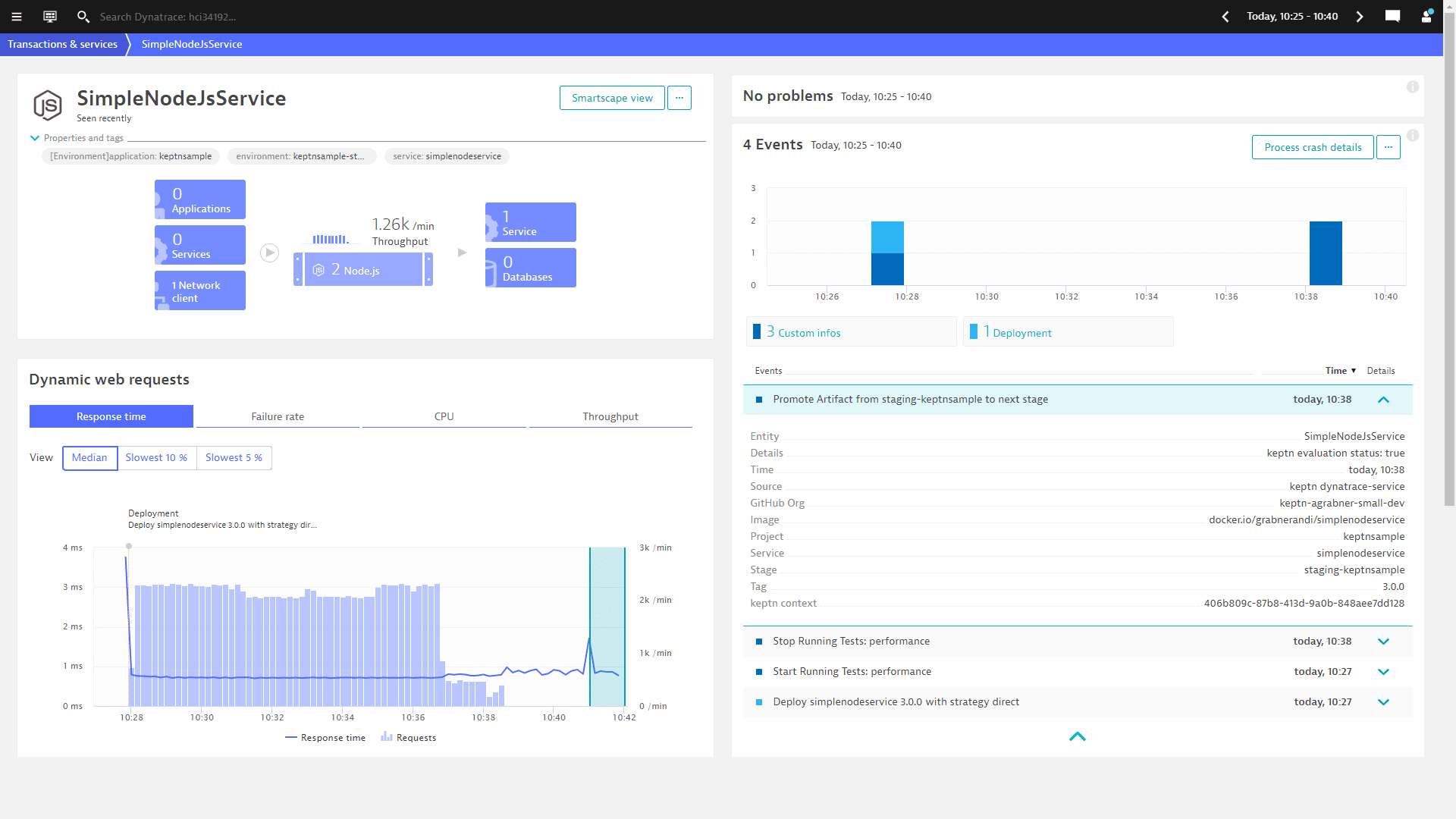 What is DevOps?
---
DevOps is a general collection of flexible software creation and delivery practices that looks to close the gap between software development and IT operations, which are two critical but often misaligned efforts. It's not a specific technology, but a tactical approach. By working together, development and operations teams can eliminate roadblocks and focus on improving the creation, deployment, and continuous monitoring of software.
Learn more about Leveraging ServiceNow & Dynatrace to automate Incident Management and Problem Remediation
Read blog post
Watch demo
Drive your digital transformation by delivering better software, faster
---
Dynatrace's AI-powered Software Intelligence Platform drove our own digital transformation. The results have been fantastic:
Faster innovation
More efficient cross-team collaboration
Driving more value with less effort
⬇ 97%
Shorter deployment lead times for faster and higher quality software production
⬆ 12 to 26
From monthly to bi-weekly releases for faster time-to-market
⬇ 93%
Fewer production incidences for excellent customer experience
Dynatrace as a company, a technology leader and software organization, made a major transformation from a Waterfall/Agile model towards a DevOps continuous deployment — actually a NoOps model — that greatly helped us to innovate much faster."
Bernd Greifender, CTO, Dynatrace

Achieve faster time to value with optimized CI/CD pipelines
---
Automate manual steps to speed up your CI/CD pipeline and identify quality issues earlier in the software lifecycle. Dynatrace automates manual quality validation processes using AI-assisted SLI/SLO-based quality gates. Events, tags and APIs enable seamless integration with CI/CD workflows delivering automated deployments for faster time-to-value.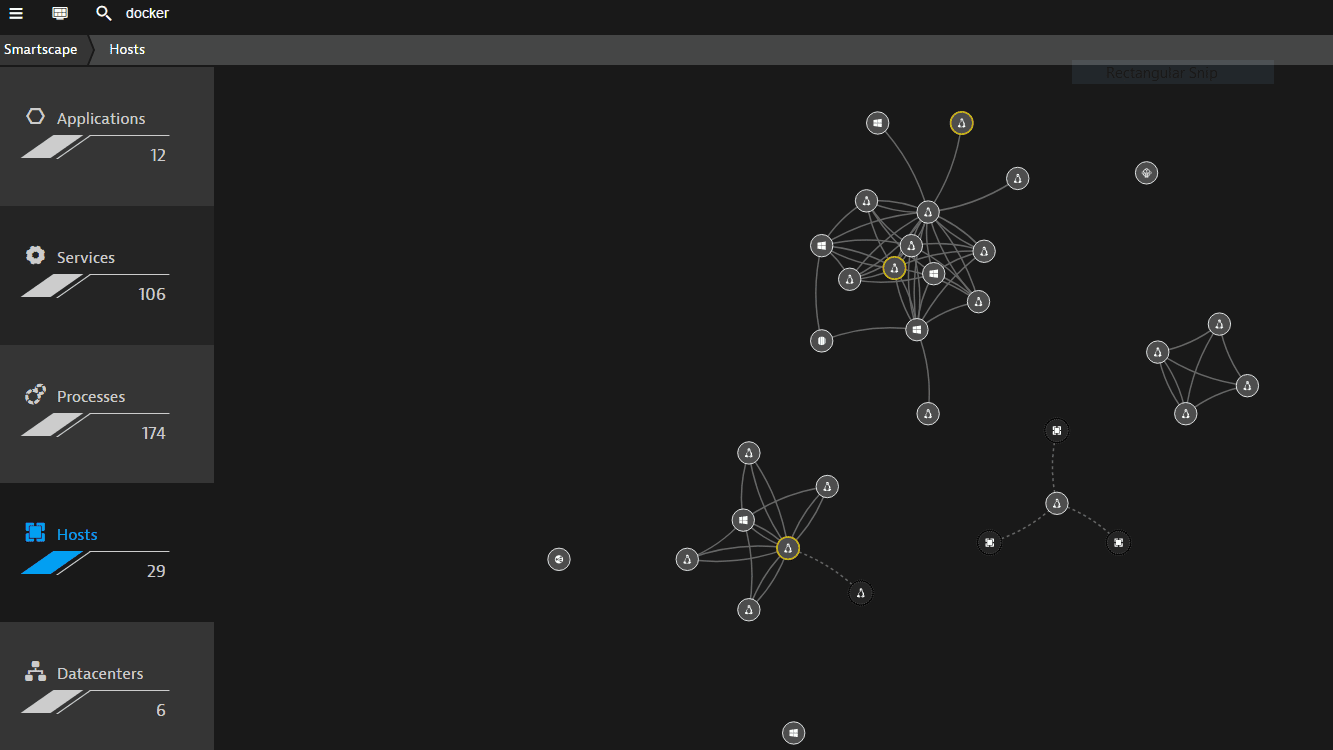 Increase operational efficiency with auto-remediation
---
Replace time-consuming triage with intelligent problem identification. AI-assistance provided by Davis®, pinpoints the precise deployment change that caused SLA violations. Enable automated feedback, roll-back of canary or blue/green deployments and toggling of problematic feature flags. Inform the right teams with a single source of truth, and automatically trigger remediation workflows using integration with ITSM solutions such as ServiceNow.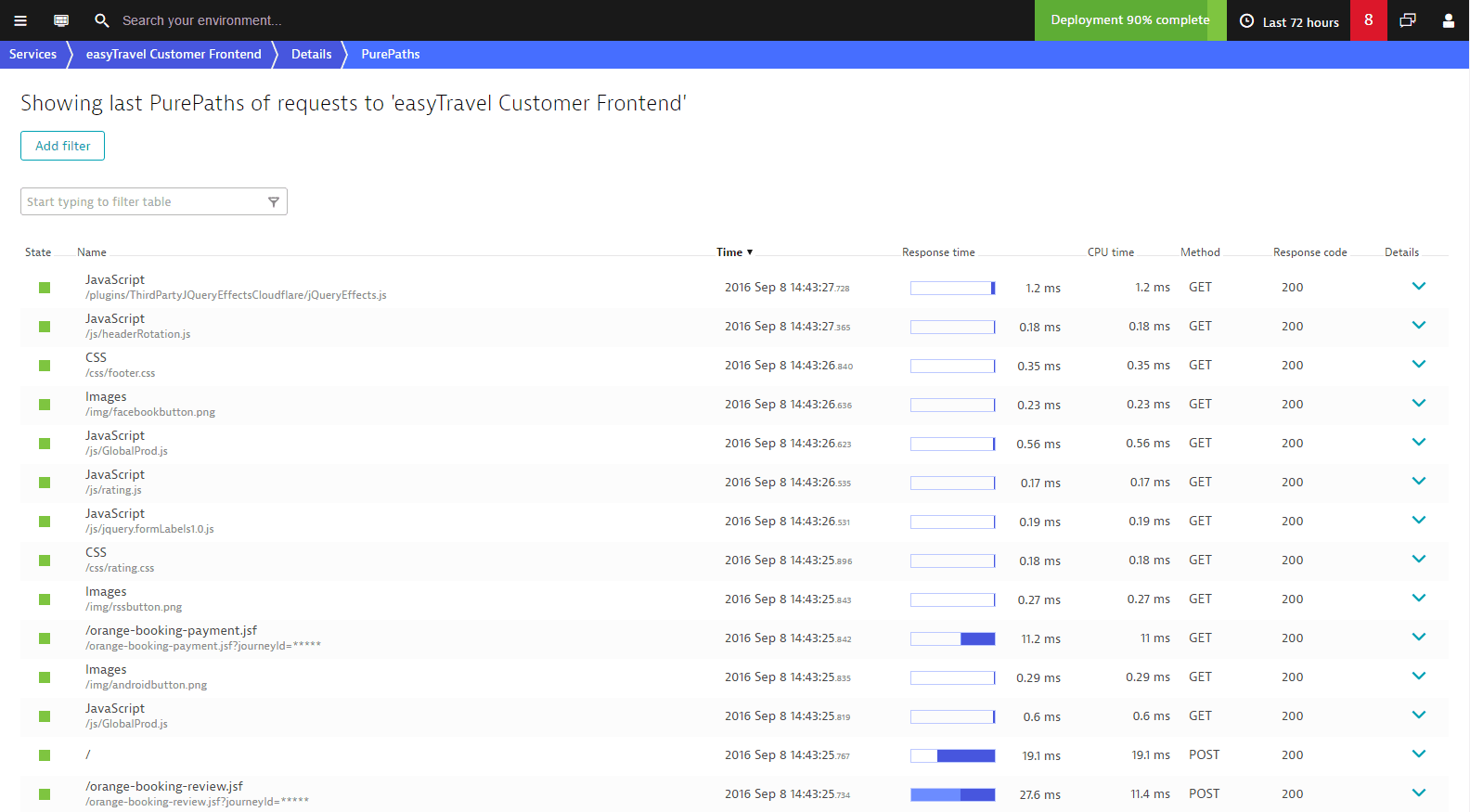 Improve production code quality
---
Jumpstart shift-left by providing on-demand feedback to engineers on app performance throughout the software lifecycle. Enable software delivery teams to own app quality by providing them with functional, performance and scalability feedback. Remediate early, release confidently and assure no bad code reaches production.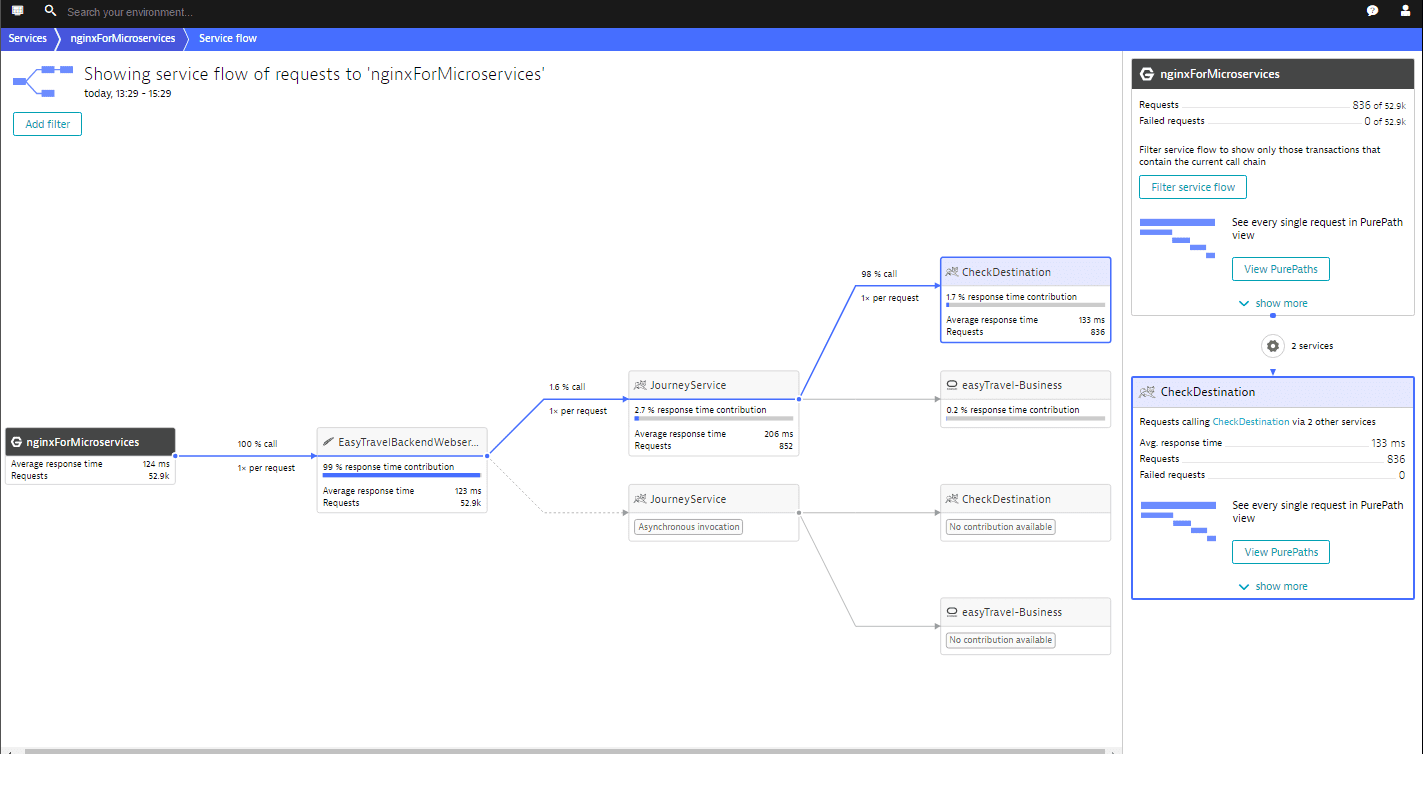 Increase developer productivity
---
Ensure your software development environment delivers optimal performance for developers so you can innovate faster. Use Dynatrace Davis to continuously and automatically monitor performance of DevOps tools such as Atlassian's DevOps suite, Jenkins, Git, JUnit, and JMeter, and provide precise answers to correct performance degradation.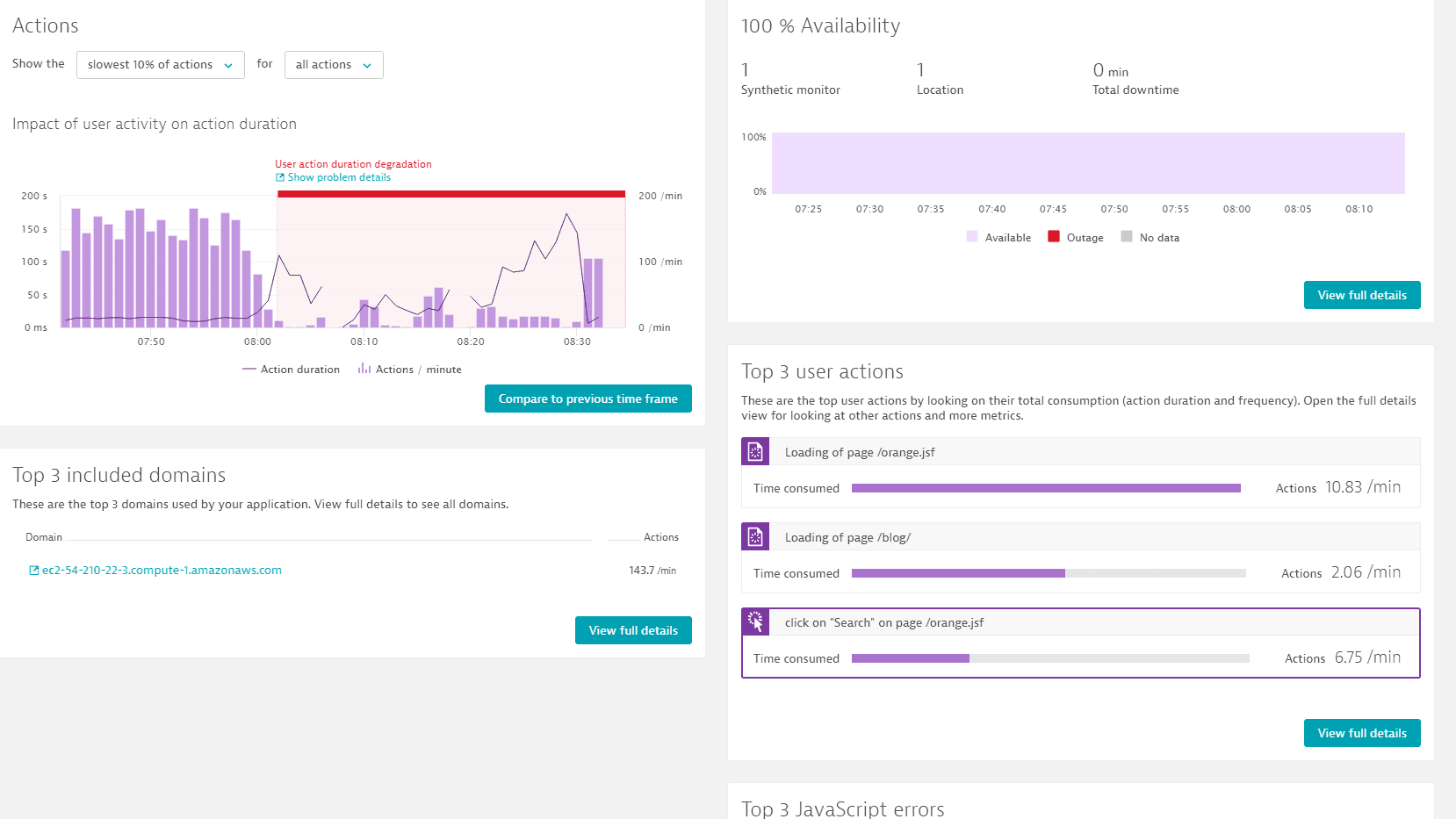 Leveraging APIs and Dynatrace's Software Intelligence Platform
---
The AI paves the way for autonomous operations, enabling us to create auto-remediation workflows that remove the need for human intervention."
David Shepherd, Service Delivery Manager, Global IT Service Excellence at Experian

What's new
---