Automating the enterprise DevOps cloud
Release better software faster
Free trial
See the magic
Cloud complexity impacts speed and response of app delivery
---
Traditional monitoring tools are not equipped to bridge both enterprise DevOps and Cloud native DevOps because they assume environments are static with infrequent changes. They simply are not built for the speed and agility required to deliver quality applications at scale.
89%
of CIOs think they will be required to release updates even faster in the future.
64%
of CIOs say they compromise between innovation and more thorough testing.
74%
of CIO's say DevOps efforts are undermined by lack of shared data and toolsets.
Spend your time innovating, not monitoring
---
1
Automate and modernize cloud operations.
2
Release better software faster.
3
Deliver unrivalled user experience.
"Dynatrace as a company, a technology leader and software organization, made a major transformation from a Waterfall/Agile model towards a DevOps continuous deployment — actually a NoOps model - that greatly helped us to innovate much faster."
Bernd Greifender, CTO, Dynatrace
Dynatrace embraces the full DevOps tool chain
---
Cloud DevOps Automation – Shift Left Quality
---
Scaling DevOps to deliver better software faster requires automation. AI-based quality gates along your continuous delivery pipeline ensure developers can release faster and with confidence that issues are captured and remediated early in the development process.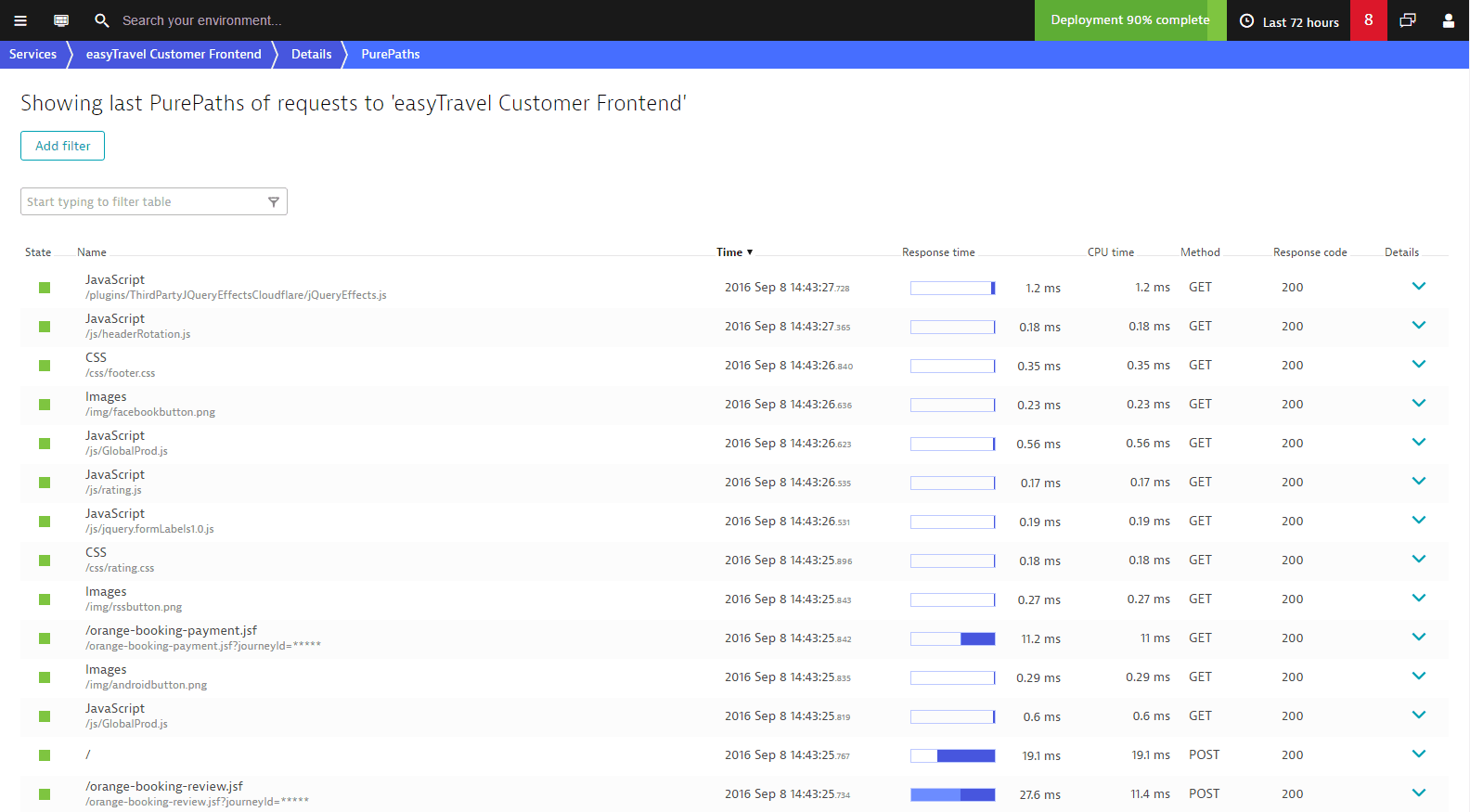 Cloud DevOps Automation – Shift Right Context
---
Automatic performance and dependency analysis across the entire technology stack enables developers to fully understand dependencies, issues and bottlenecks between critical services across development and production environments.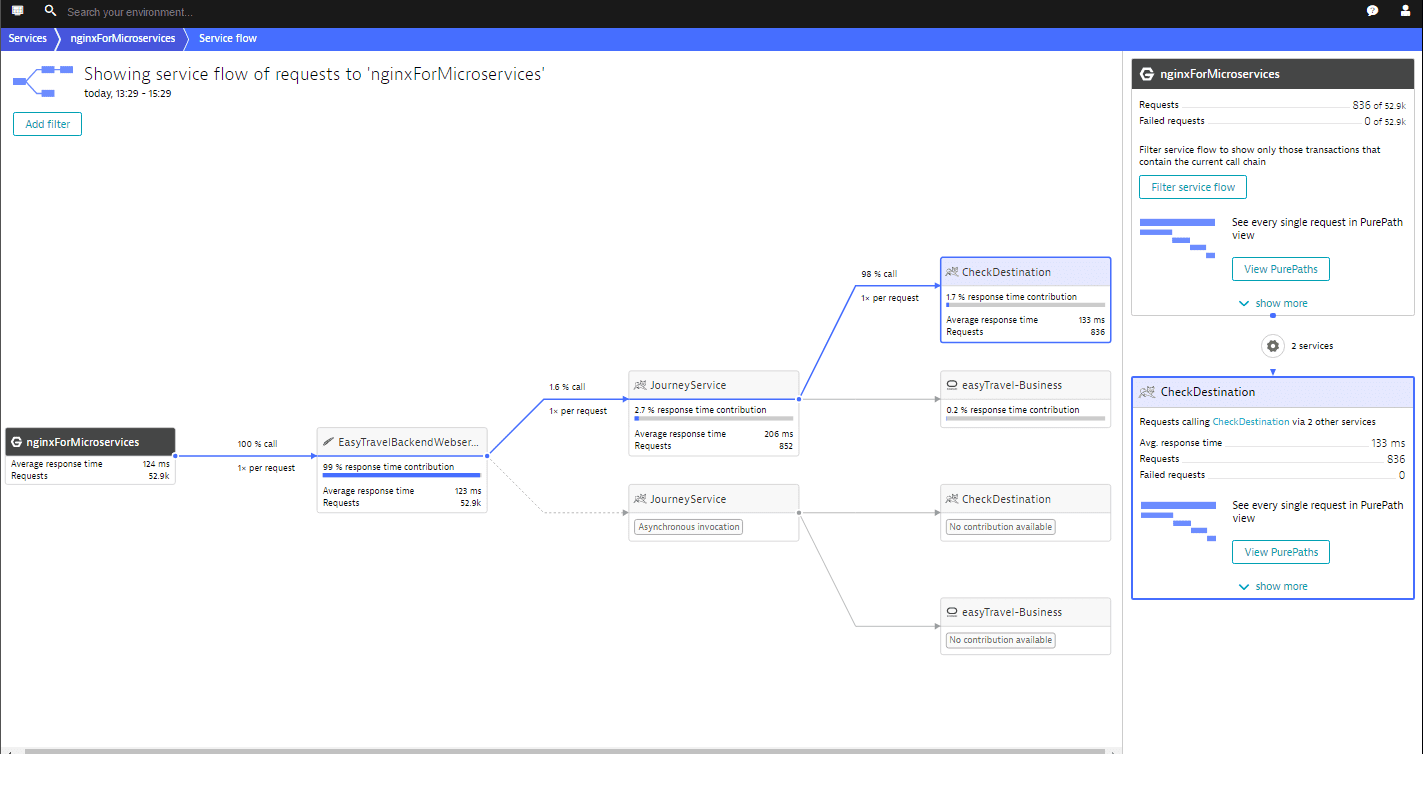 Cloud DevOps Automation – Webscale and production grade
---
AI-powered monitoring simplifies cloud complexity and makes applications and infrastructure stable, scalable, and fast. Dynatrace AI understands business impact, alerts on criticality, identifies root cause, and prioritizes important contextual information for fast feedback loops across the teams.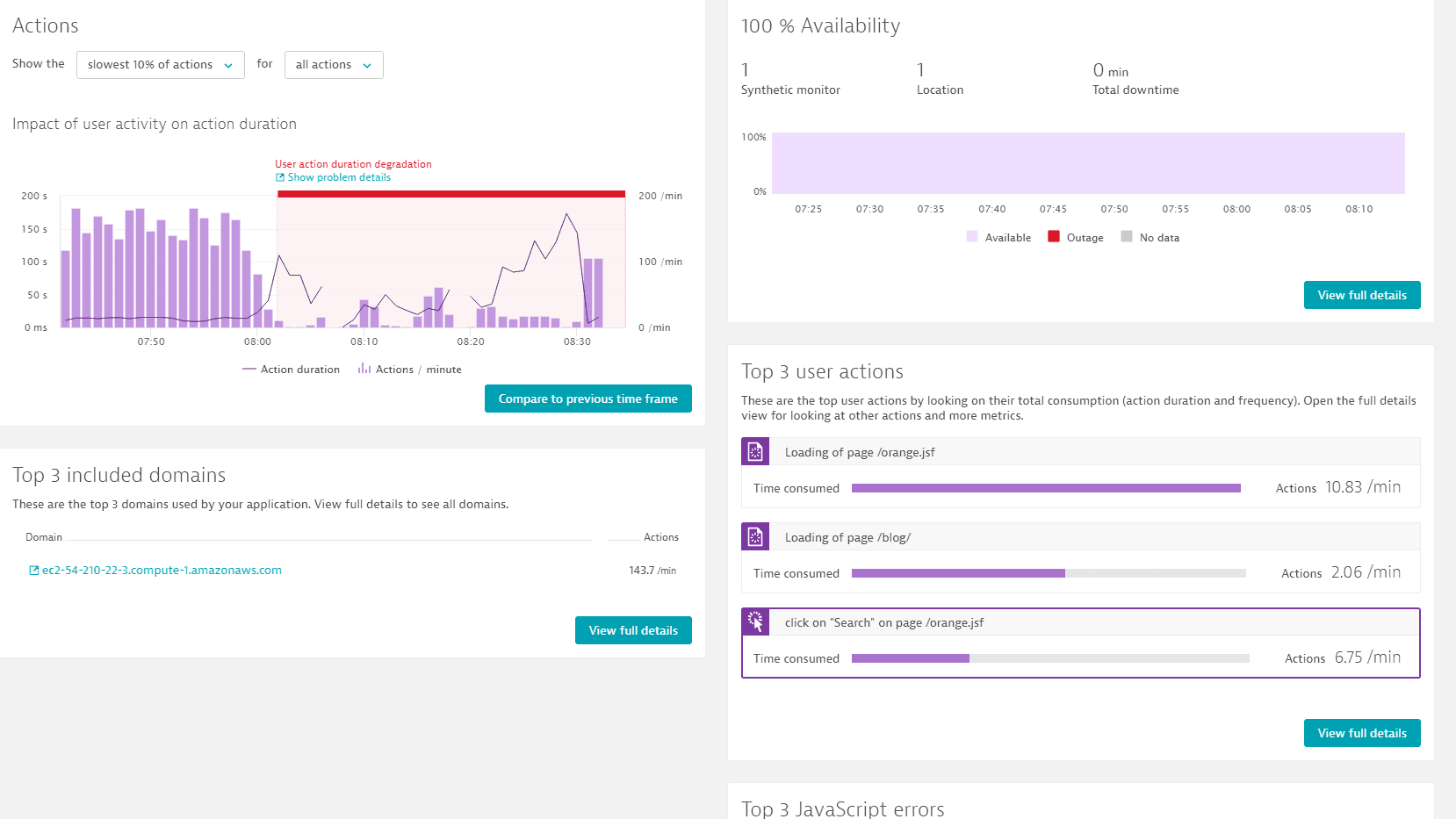 Citrix
The data from Dynatrace has been key to driving DevOps cultural change as our team sees the value of the data we're getting and the benefits of having performance insights early on."
Nestor Zapata, Lead Systems Administrator at Citrix

Automate Your DevOps Cloud - Start your free trial
---
You'll be up and running in under 5 minutes:
Sign up, deploy our agent and get unmatched insights out-of-the-box.