Andreas (aka Andi) Grabner and Brian Wilson are veterans of the digital performance world. Combined they have seen too many applications not scaling and performing up to expectations. With more rapid deployment models made possible through continuous delivery and a mentality shift sparked by DevOps they feel it's time to share their stories. In each episode, they and their guests discuss different topics concerning performance, ranging from common performance problems for specific technology platforms to best practices in development, testing, deploying and monitoring software performance and user experience. Be prepared to learn a lot about metrics.
Andi & Brian both work at Dynatrace, where they get to witness more real-world customer performance issues than they can TPS report at.
Subscribe to the PurePerformance RSS feed  
Subscribe on iTunes


Latest Episode
Feature Flagging has gained a lot of momentum which we can observe by counting the number of feature flagging solutions. To ensure a good developer experience when implementing feature flags the CNCF OpenFeature project was launched during KubeCon 2022 in Valencia. It is aiming to provide a feature flag standard similar to what OpenTelemetry did for Observability.
Tune in to this podcast where we have two of the founding members Mike Beamer and Todd Baert explain why it was the right time to initiate the project, which problems it solves and what use cases feature flagging brings to organizations.
If you want to learn more about the project check out the following resources discussed during the podcast
WebSite: https://openfeature.dev/
GitHub: https://github.com/open-feature
Community: https://github.com/open-feature/community
ITPro Today Launch Coverage: https://www.itprotoday.com/testing-and-quality-assurance/open-source-openfeature-project-takes-flight-advance-feature-flags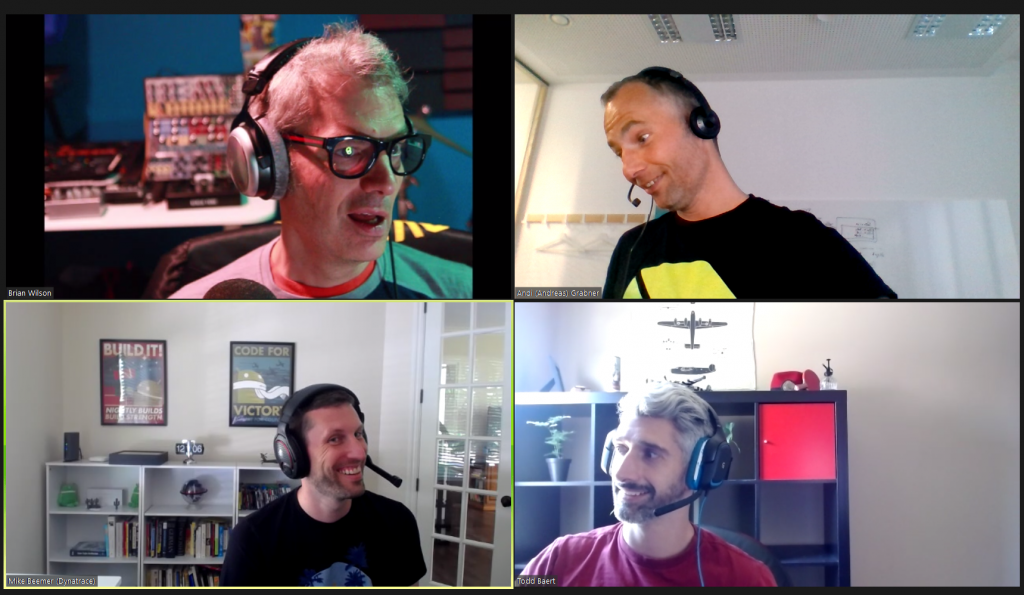 For details about other episodes, please go to PurePerformance on Spreaker
Make sure to also check out the PurePerformance Cafe
PurePerformance Cafes are short interviews with practitioners and thought leaders from around the globe. We found it a great way to get introduced to a new topic or just learn what others are doing in their day-to-day job to contribute to better quality and high performing software.
Subscribe to the PurePerformance Cafe RSS feed
Subscribe to PurePerformance Cafe on iTunes