Deliver high performance to your customers
Dynatrace application monitoring provides all performance metrics in real time and detects and diagnoses problems automatically.
Get deep insights into your full application stack
Dynatrace provides unique operational insights with just one tool. Leverage full stack monitoring from the front-end to the back-end, to infrastructure, to the cloud. Understand how application performance impacts your customers.
Why end-to-end gap-free data is so important
Other APM vendors rely on old-fashioned, turn-of-the-century sampling-based data aggregation methodologies. But incomplete data doesn't cut it anymore. In today's complex dynamic environments, it's not enough to get partial insight into "most" of your business transactions.
Only Dynatrace has the unique ability to capture and track every swipe, every click, for every transaction, every user, 24x7x365. Our patented PurePath® technology captures timing and code-level context for every transaction, method, and service across all tiers—no matter what your application environment. Because no data point is missed, you get 100% insight into the business impact of application performance.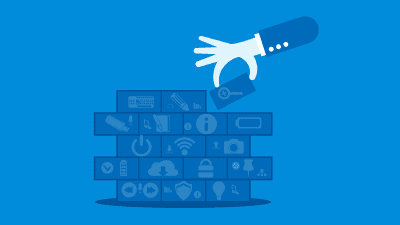 Download our free eBook 3 Critical Gaps in Application Performance that provides the technical and business case details about how gap-free data helps you create, support, and manage high-performing applications.
Monitor and optimize every single transaction
Dynatrace provides unmatched monitoring granularity. Every transaction is captured, across all tiers, with no gaps or blind spots.
Track and optimize every single transaction end-to-end.
See real user data and resolve customer complaints effectively.
Resolve problems in minutes with complete real-time data.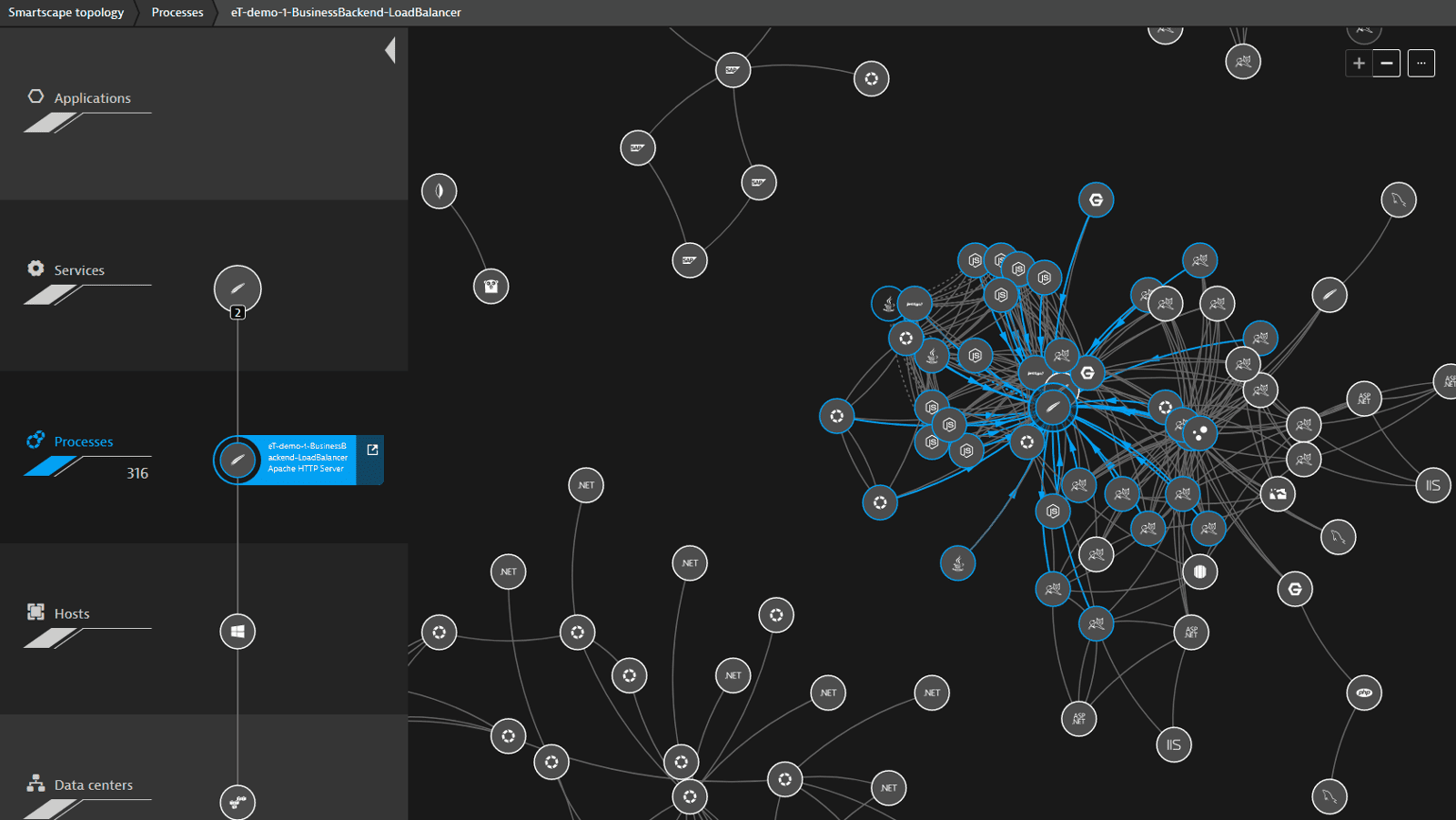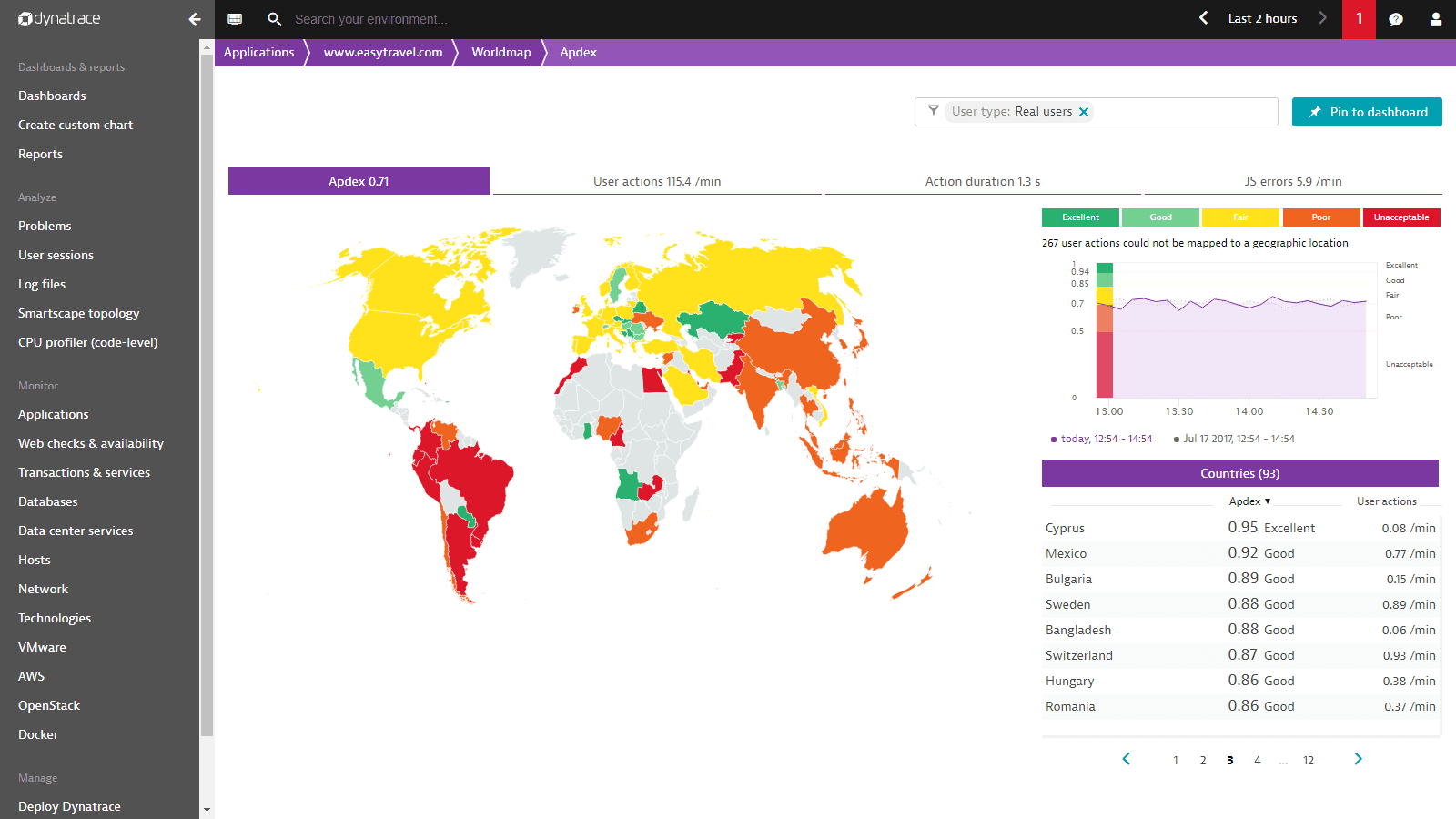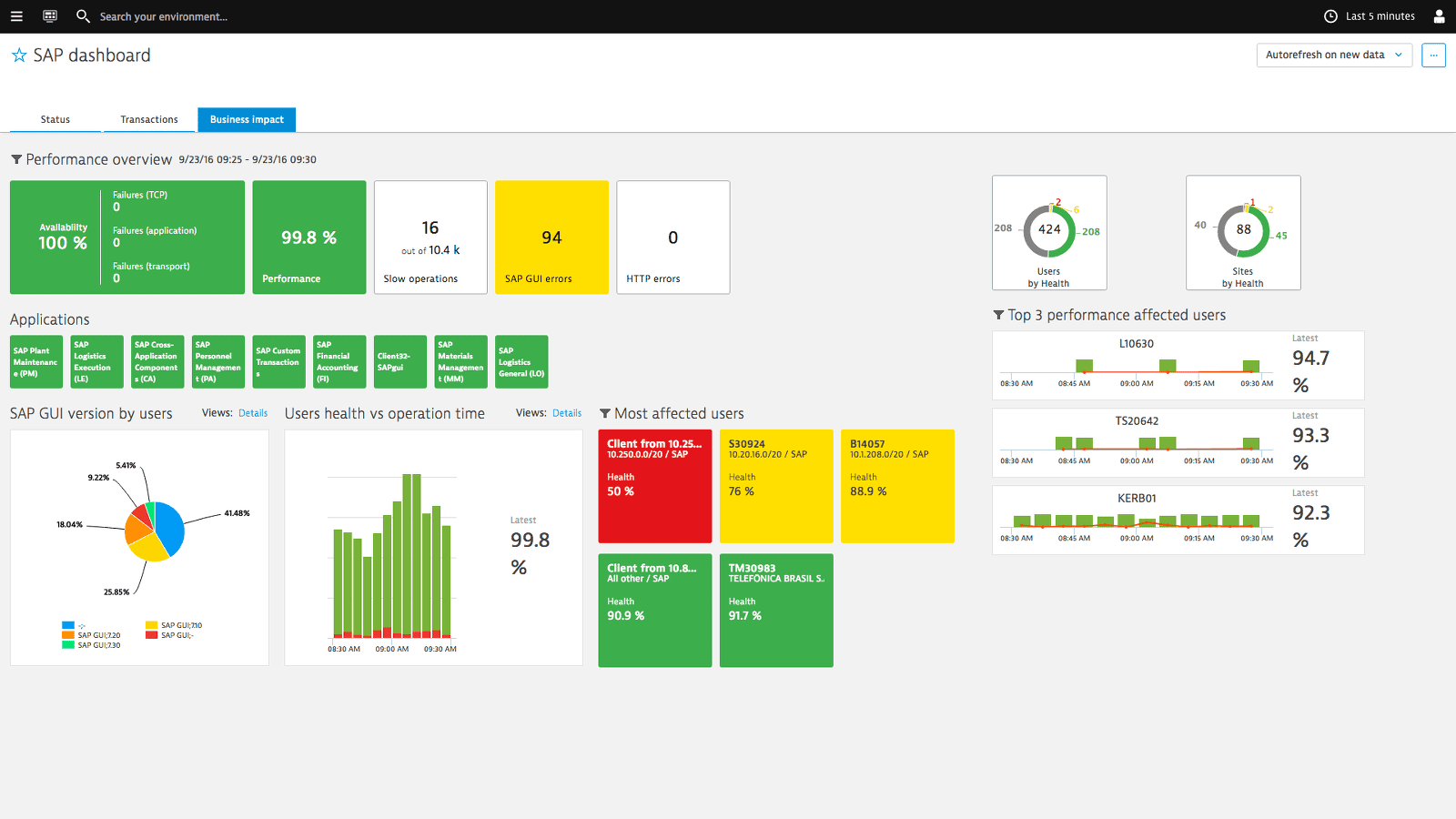 Start your free Dynatrace trial today!
Boost productivity with self-learning application performance monitoring
Today's application environments consist of thousands of components and millions of dependencies. Level up your application monitoring approach with our unique capability set:
Get full operational insights, with no manual configuration.
Leverage continuous self-learning capabilities to minimize operational costs.
Get detailed information on performance issues before they affect your customers.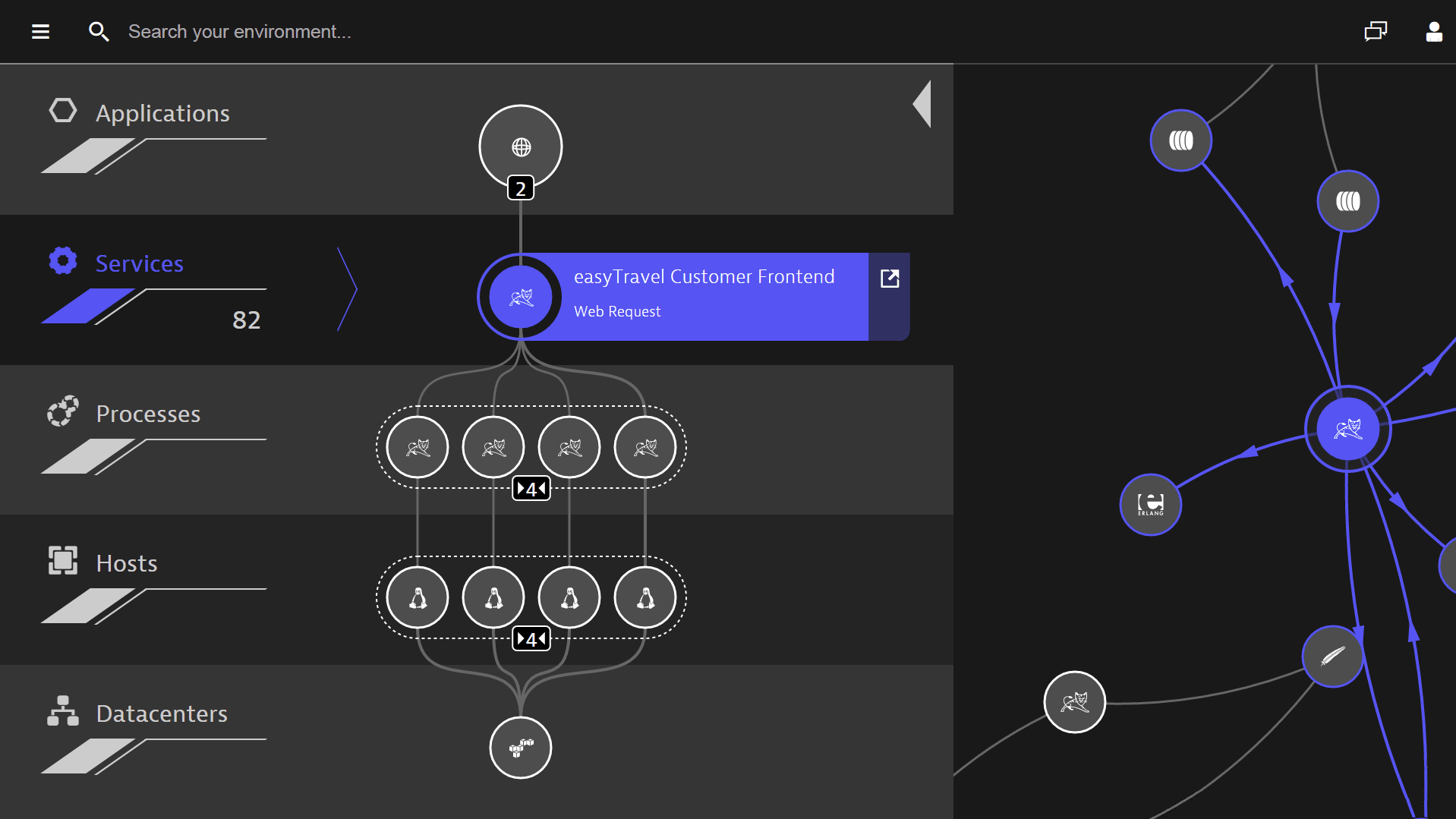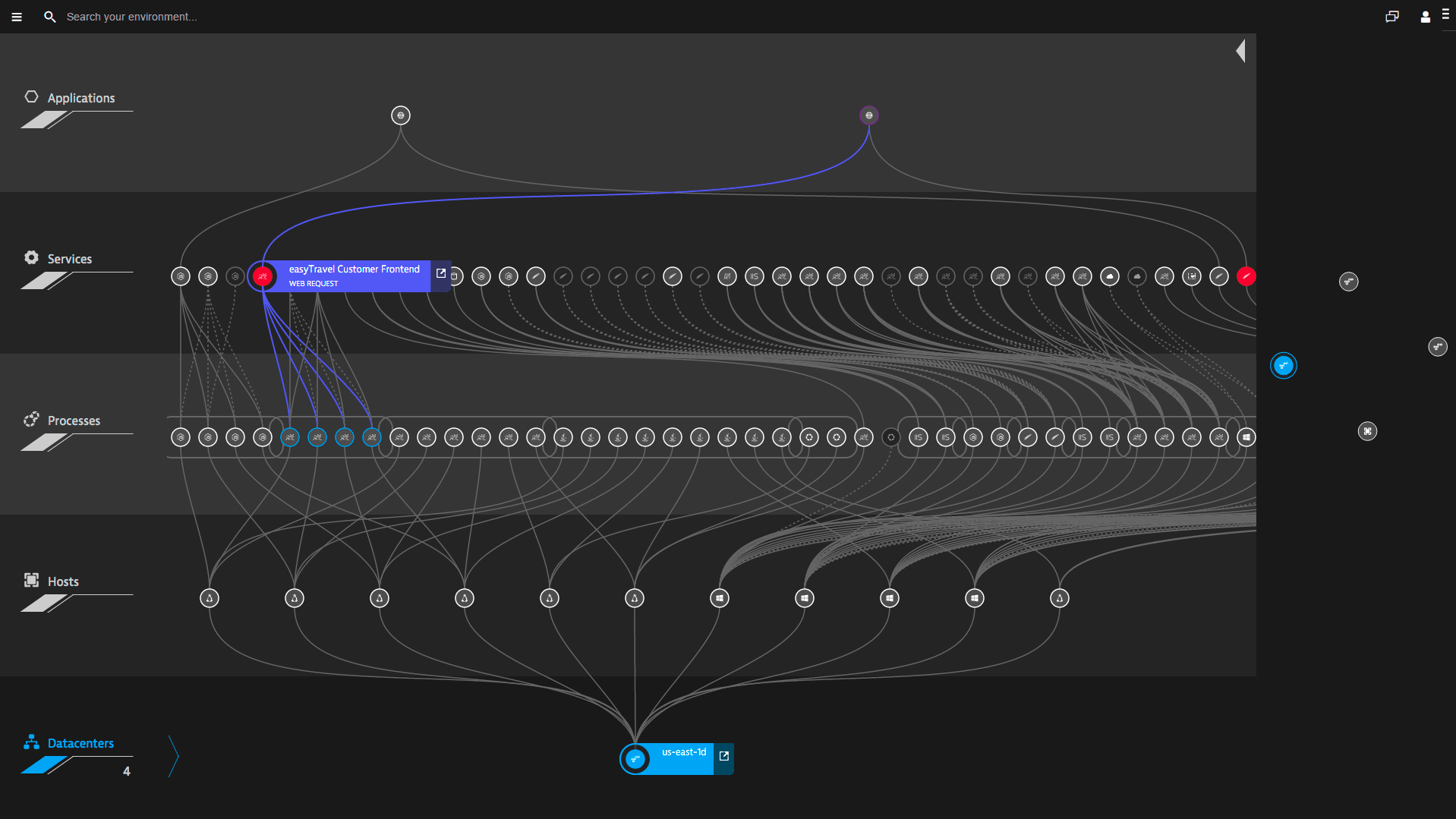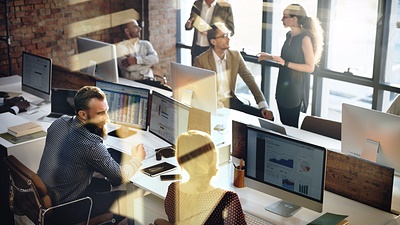 "After deploying a new release, we spent over 30 hours trying to find a performance problem. With Dynatrace, finding a similar problem would take us only minutes."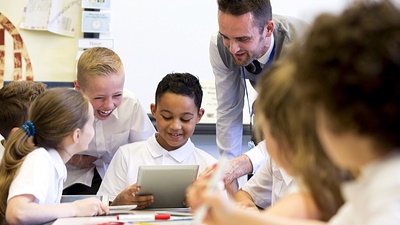 "Our applications are very complex. One issue had 12 people looking at it for about six days. Once we loaded Dynatrace, we diagnosed and fixed the problem in five minutes."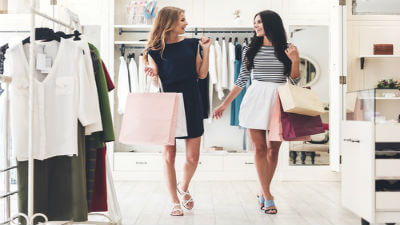 "Dynatrace shows us exactly where there are issues and—just as important—it shows us where there aren't. Thanks to Dynatrace, we're on a path of continuous improvement."

Resolve customer experience issues proactively
Problem resolution with most monitoring tools is still a time-consuming manual process that puts you at risk of losing customers. Stop spending time hunting for problems and focus on fixing them: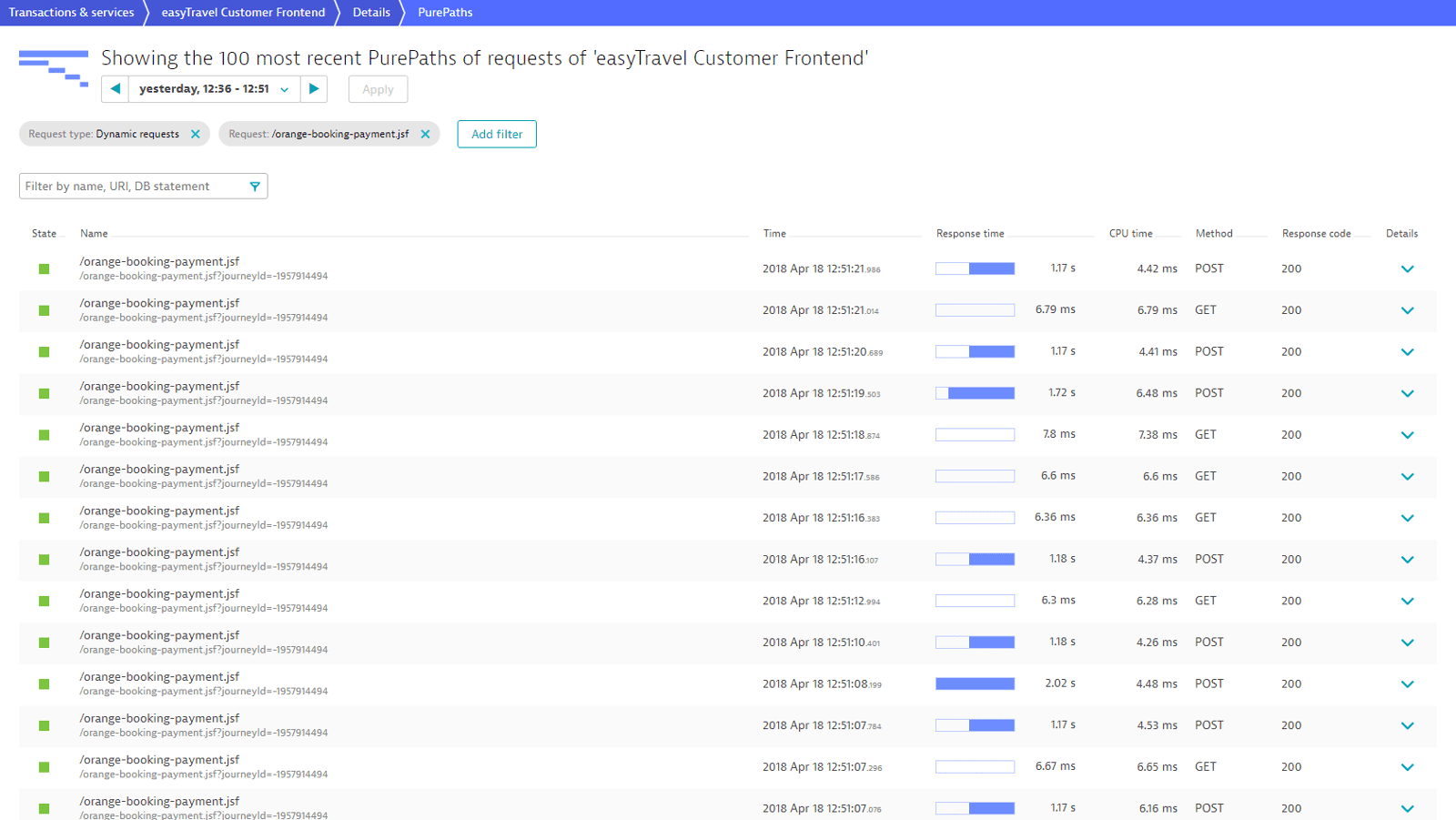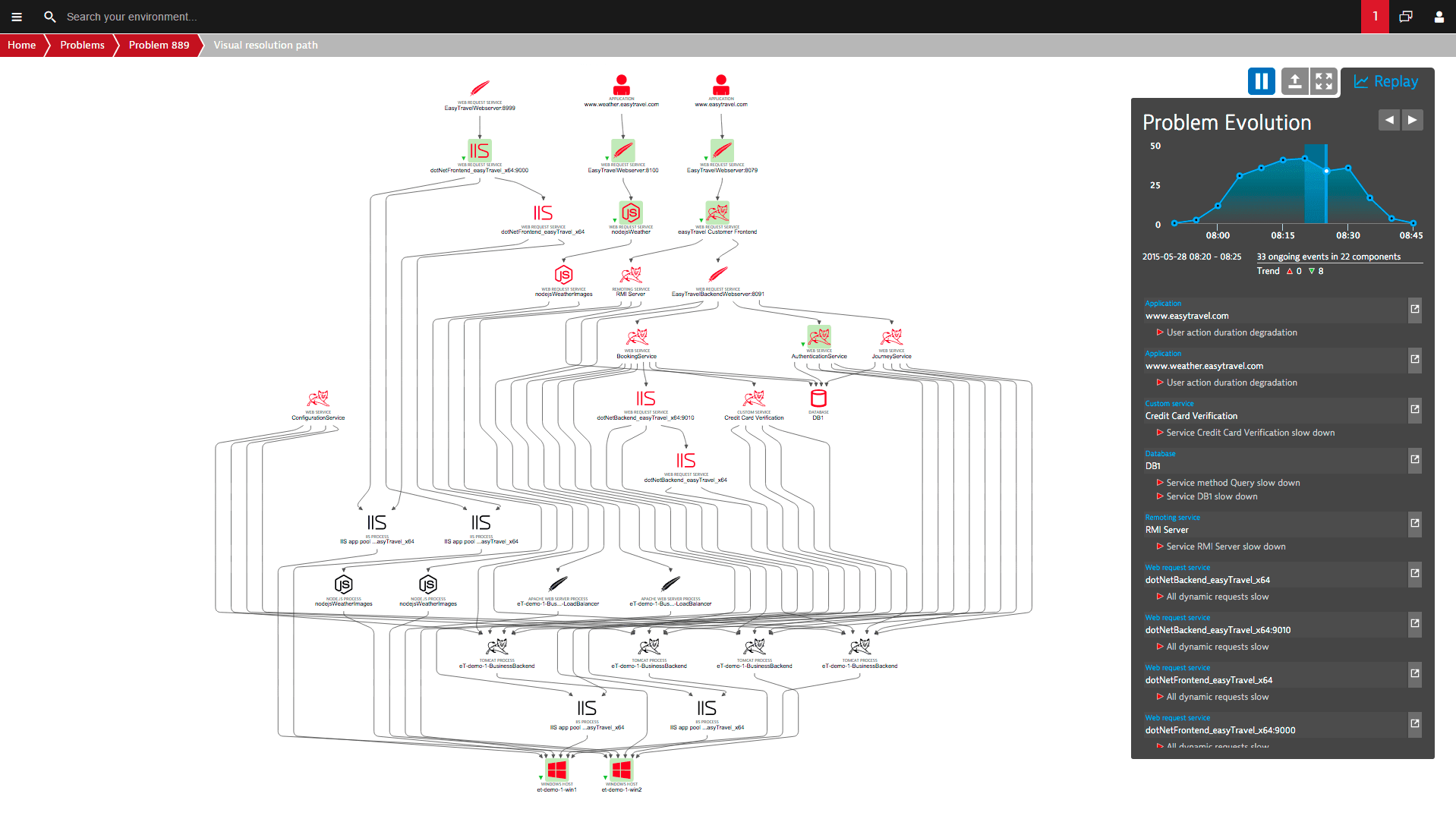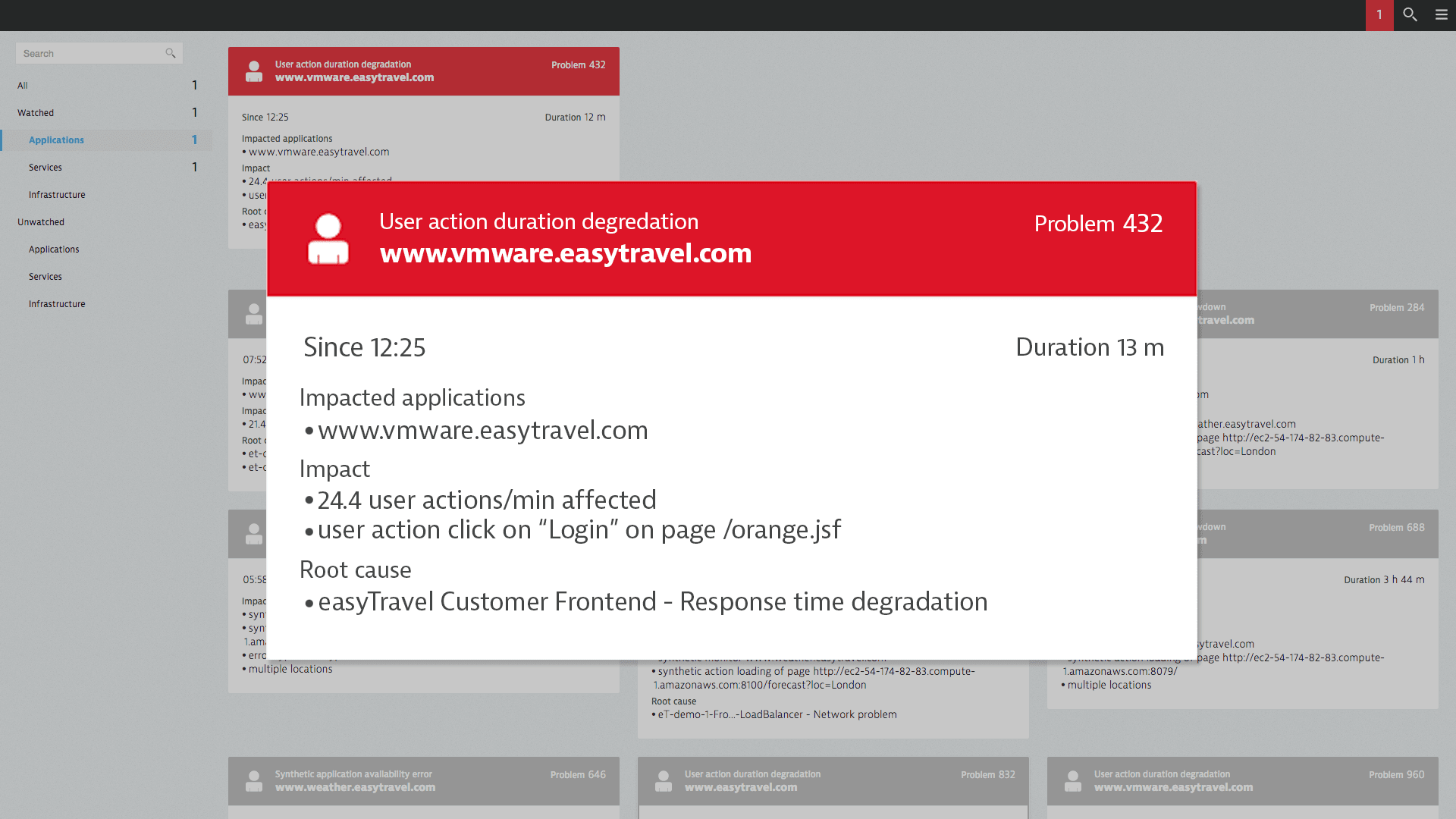 You may be also interested in...
Named a Leader in the Gartner Magic Quadrant for APM 8 years in a row
It's our dedication to innovation and ability to see the market expanding beyond APM and into the modern era of "digital performance management" that earns us a top spot year after year.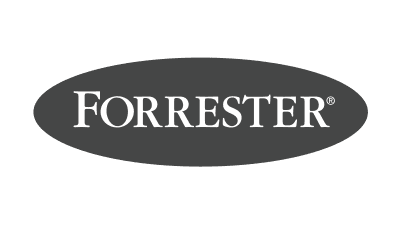 Forrester ranks Dynatrace a leader among the 14 APM providers that matter most
Our unique vision of digital performance management—full-stack monitoring with artificial intelligence to unite business, operations & development groups—sets us apart strategically.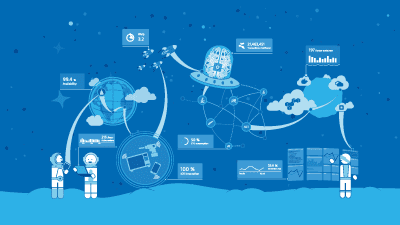 Every 5 days IT complexity causes revenue impacting performance problems
Read the Global Digital Performance & Transformation Audit here
Start your free Dynatrace trial today!