Cloud monitoring
Dynatrace supports all types of cloud environments with easy, automatic deployment.
Try for free
See the magic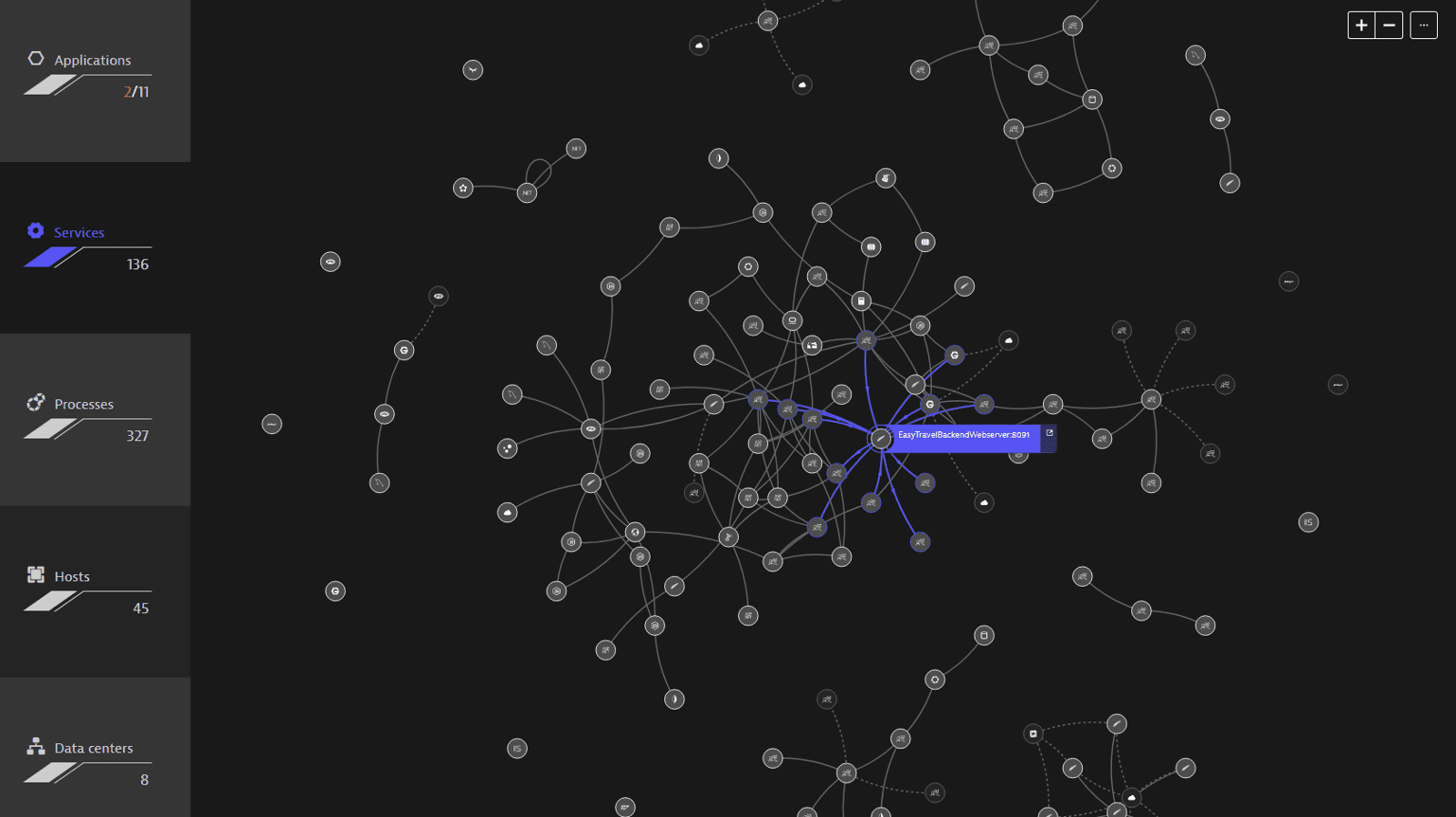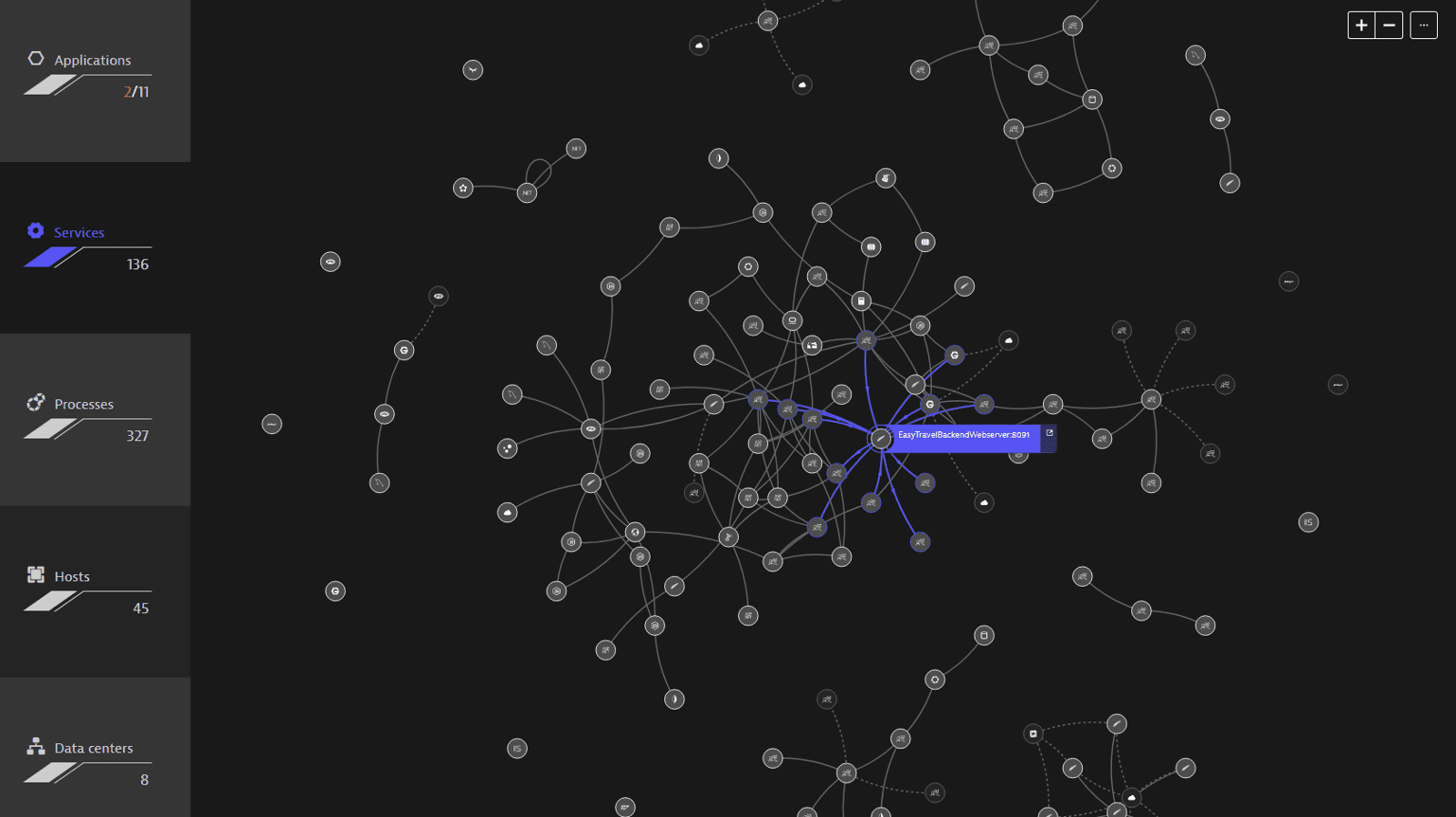 Cloud monitoring taken to the next level
---
Dynatrace provides a complete picture of health of the entire cloud infrastructure. All your nodes, transactions, and users in one pane of glass: Whether you've launched a new app in a public cloud or in your virtualized data center, we've got you covered.
Get full observability across all cloud and on-premise tiers, including OS-level and crucial network metrics.
Eliminate all blind spots. Detect issues with 3rd party services, load-balancers, hypervisor dynamics, disconnected hosts, or limited network observability.
Leverage advanced root cause capabilities with an indication on end user impact.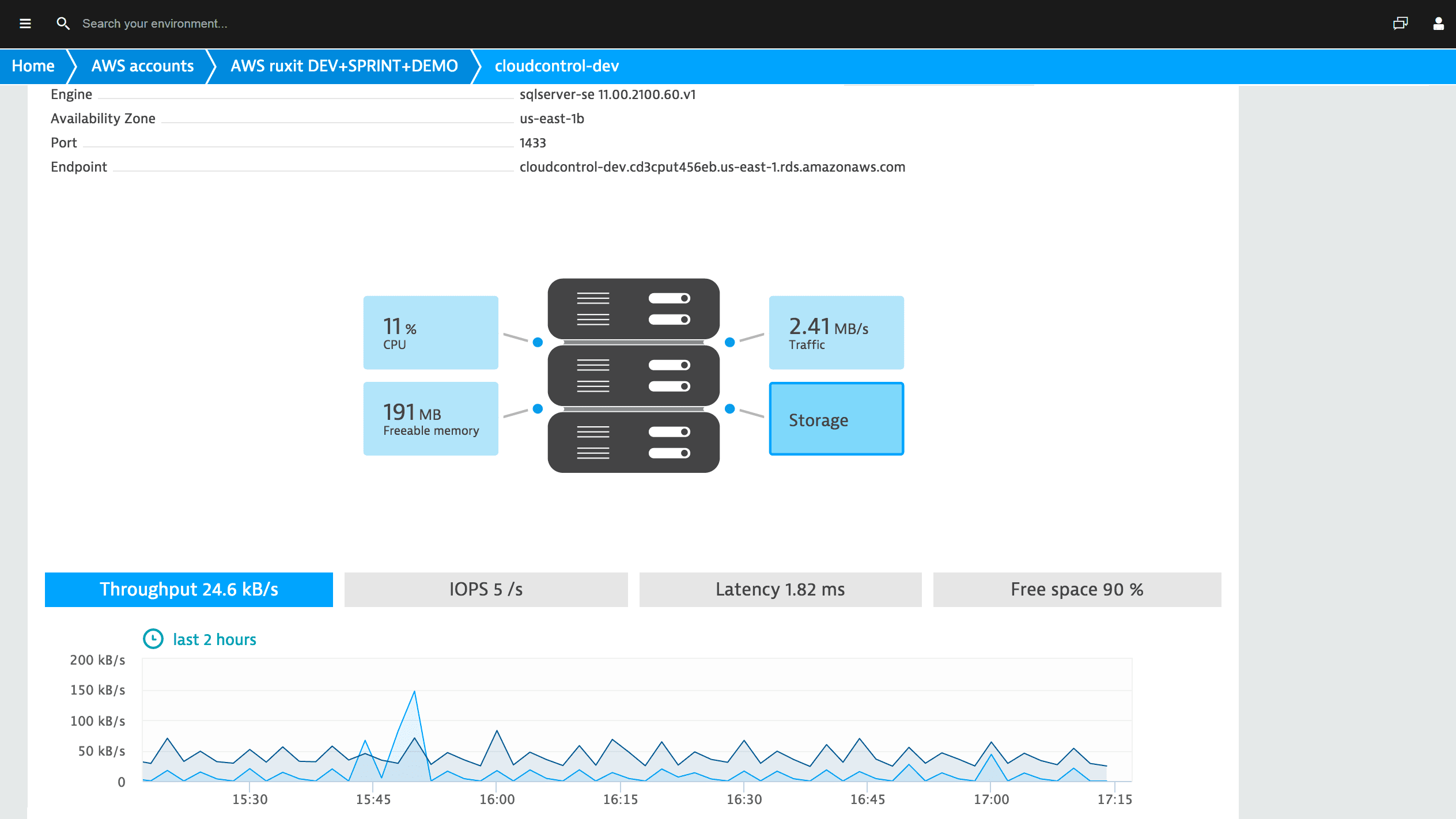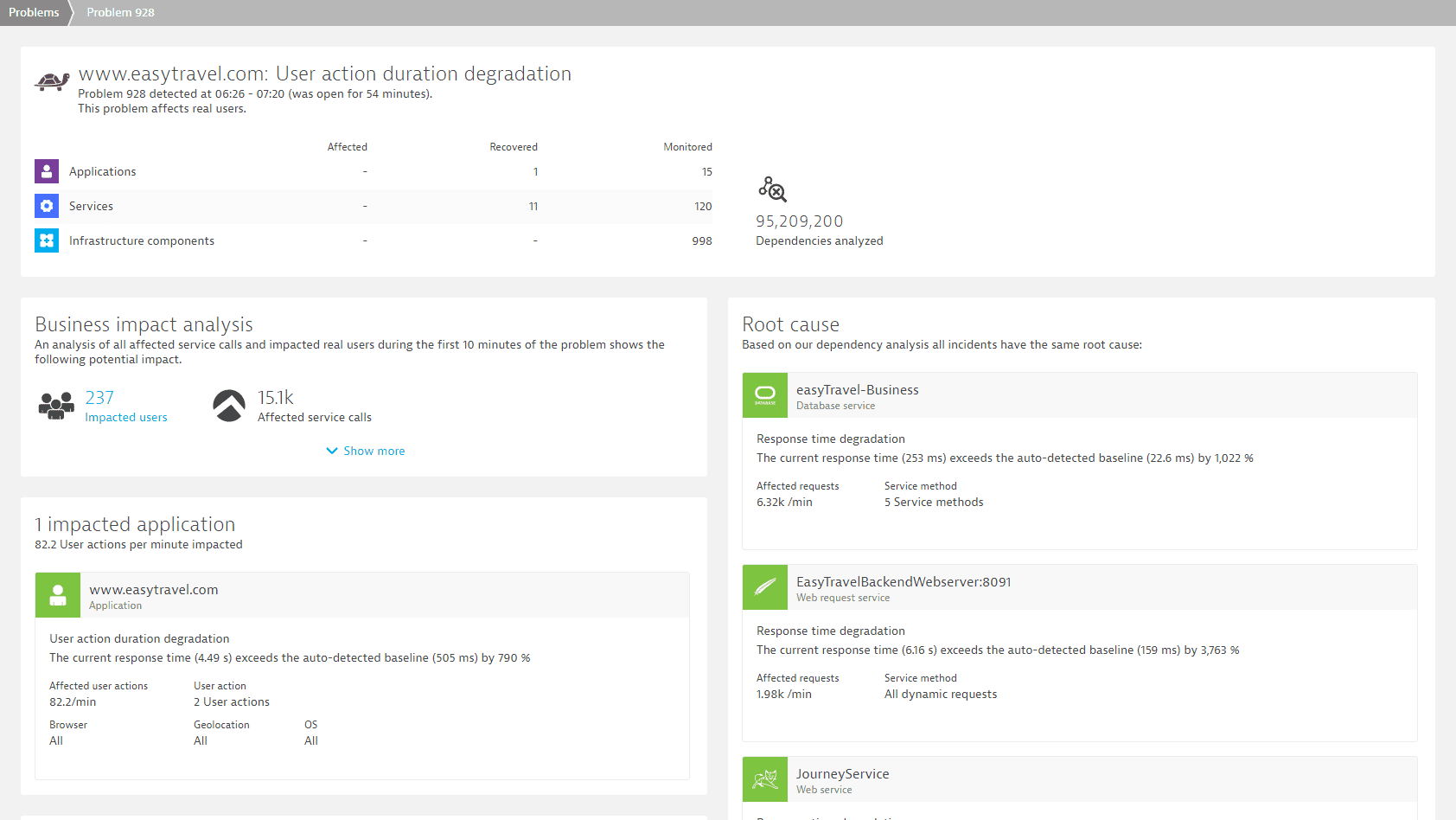 Plug-n-play for the modern cloud
---
Whether you run in a public, private, or hybrid cloud, Dynatrace auto-detects and monitors cloud components and keeps up with any changes of the dynamic environments.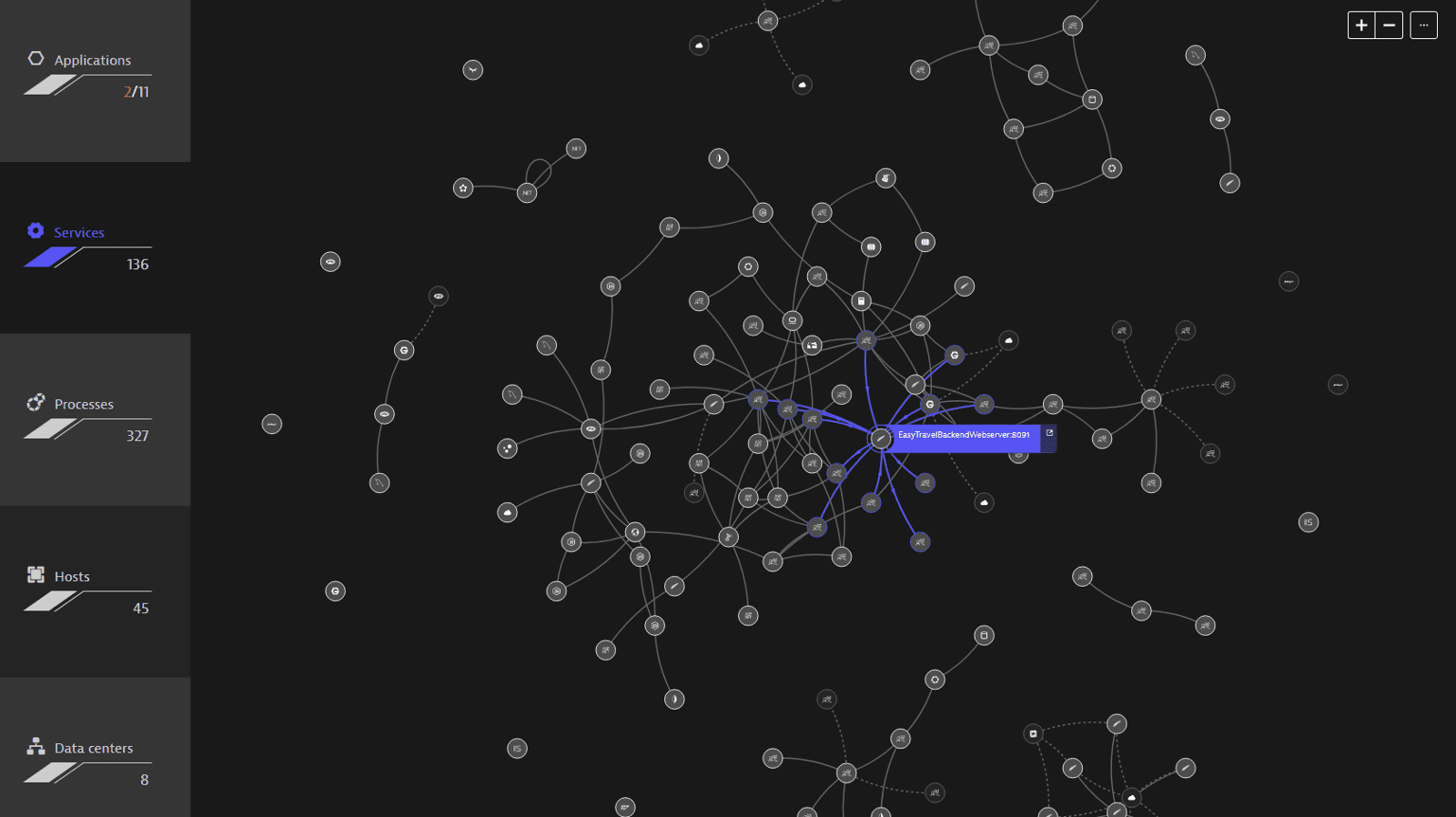 Dynatrace seamlessly integrates with your cloud and container environments
---
Start monitoring your cloud environments with Dynatrace today!
---
Monitor private, public and hybrid cloud services
---
Dynatrace monitors the virtualized environments in private or public datacenters. Dynatrace cloud monitoring tools provide full transparency into your enterprise-cloud technologies including VMWare, KVM, Xen, or CenturyLink.
Track the performance of all virtualized components of your application.
Get full insights into the resource utilization of your virtualized environments.
Auto-detection starts monitoring new virtual machines as they are deployed.
Understand how your applications are deployed across cloud instances.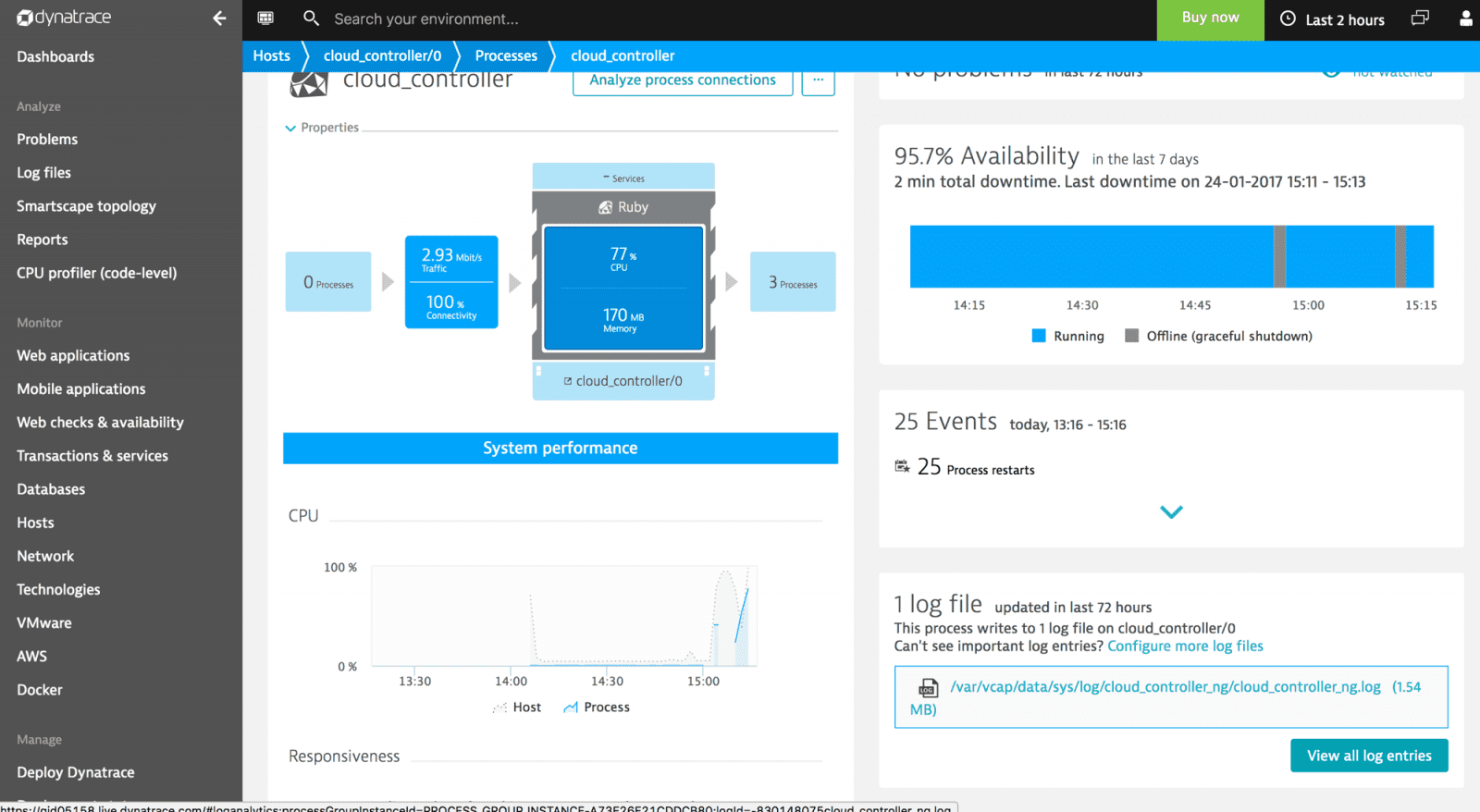 Containers and microservices
---
Dynatrace monitors the distributed applications that you deploy via containers across your hosts and cloud instances.
Gain observability into containers from the application perspective without touching your images or making special configurations.
Learn more about containers and microservices monitoring.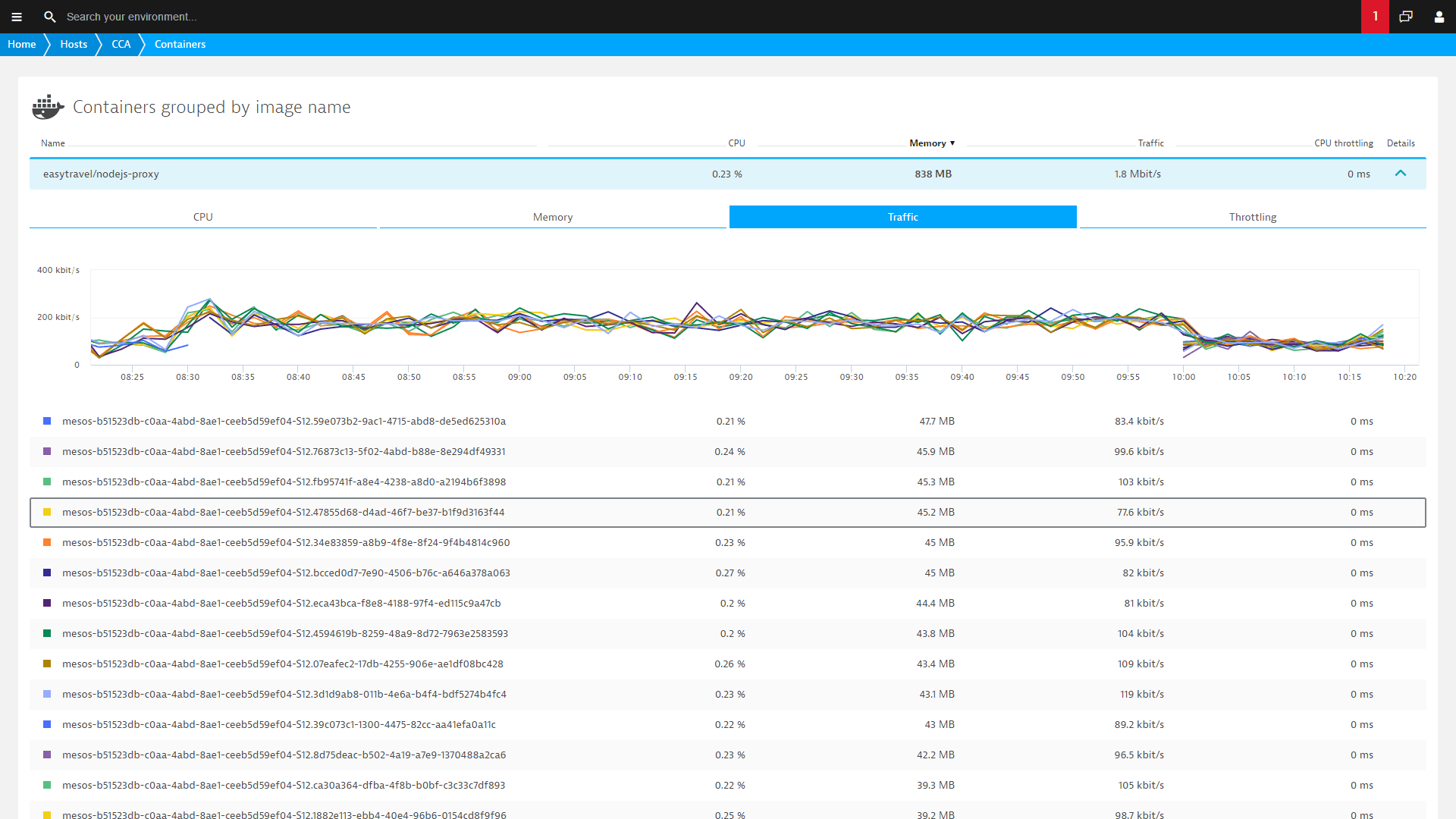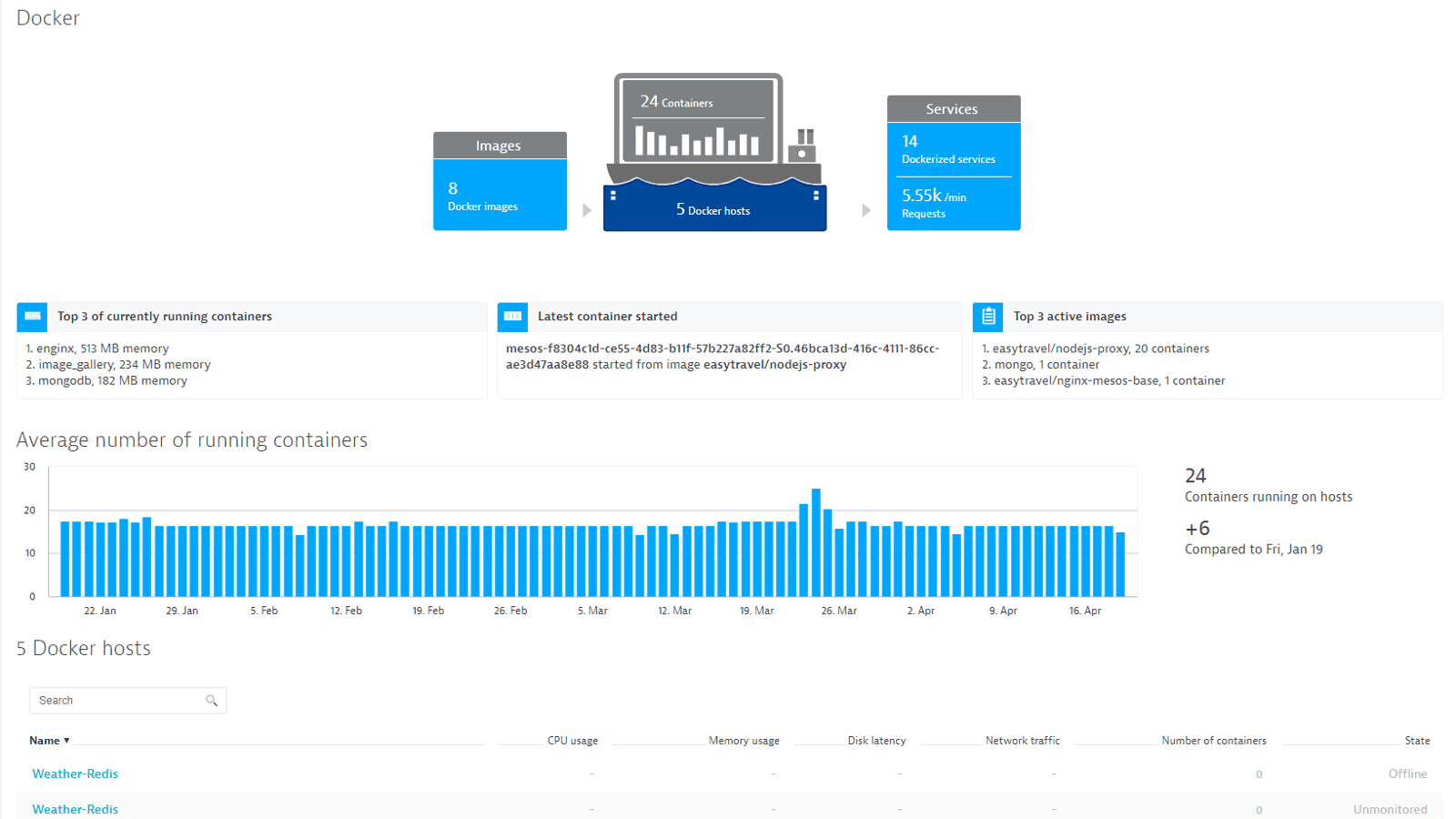 Intelligent cloud scaling for elastic response
---
Dynatrace traces all business transactions through your environment enabling you to effectively understand capacity requirements on a per-transaction and per-user level.
Dynatrace cloud monitoring tools provide all facts for cost optimization of cloud applications.
Leverage understandable metrics like transaction-load or user-load patterns for capacity management.
Fully benefit from the auto-scaling capabilities of the public cloud such as AWS.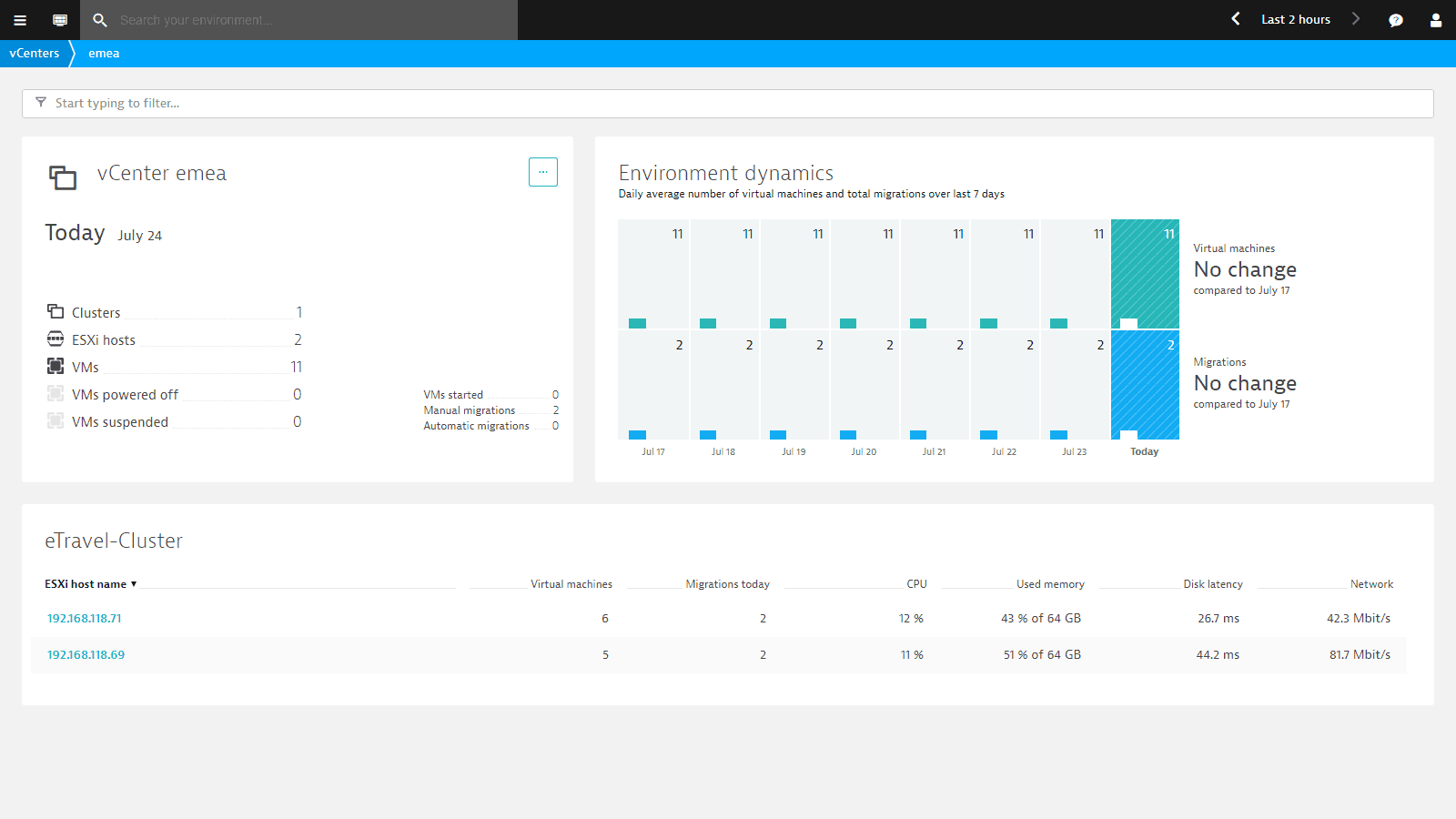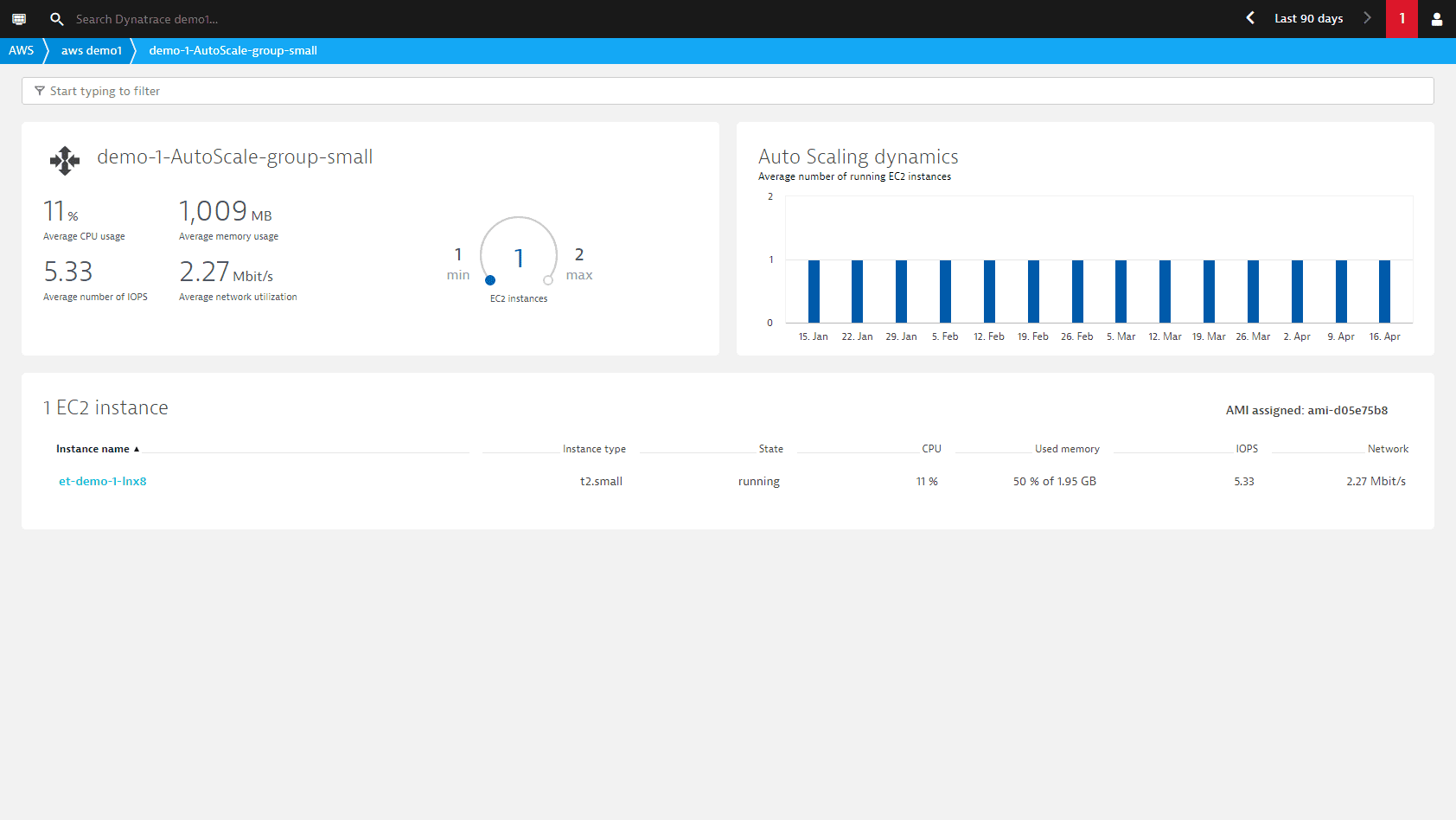 Cloud migration
---
Migrating your infrastructure to the cloud requires careful preparation. Whether you're moving an application or your entire datacenter to a public, private, or hybrid cloud, Dynatrace supports you along the way.
Learn more about cloud migration.
Sign up for Dynatrace cloud monitoring today!
---
Just a few of our enterprise customers
Dynatrace named a 2021 Gartner
Magic Quadrant Leader
---
2021 Gartner Magic Quadrant for APM
Named a Leader for the 11th consecutive time
Download report
2021 Gartner Critical Capabilities for APM
Scored highest in 4 out of 5 use cases
Download report