Table visualization
Latest Dynatrace
The table visualization displays your results as a table.
Example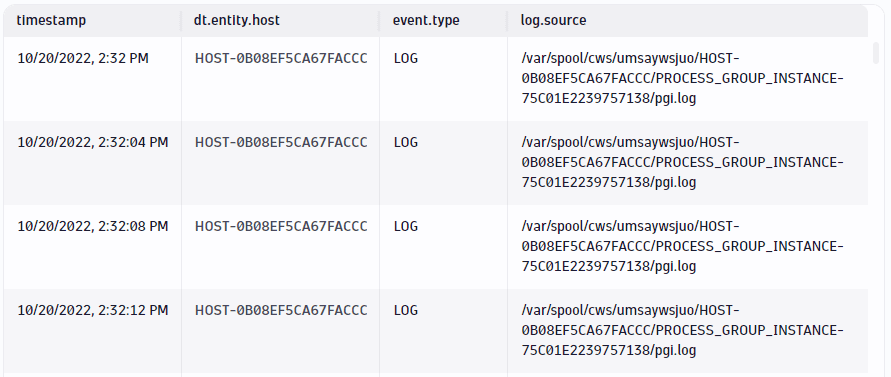 Settings
Title
Use this field to add a title.
You can use emojis such as 😃 and 🌍 and ❤️.
You can use variables.
Example:
Define variables called Status and Emoji in your dashboard.
Set Title to Current $Emoji status is $Status.
Set Status to Good.
Set Emoji to 🌍.
The title will be displayed as Current 🌍 status is Good.
Visible columns
Select all—select or clear all columns at once.
Other column names—select each column you want to display on the table.