Get started with Dynatrace SaaS
Dynatrace makes it easy to monitor your entire application stack with OneAgent. OneAgent performs all tasks related to the monitoring of your hosts, processes, applications, infrastructure, and real user experience. For a short introduction to valuable Dynatrace features, see 4 things you'll absolutely love about Dynatrace.
You can read about our commitment to monitoring service quality and uptime in the Dynatrace SaaS Service Level Agreement.
Get started with Dynatrace SaaS
You only need to complete a few steps to start full-stack monitoring.
Step 1: Create your Dynatrace account
The first thing you need to do is create a Dynatrace account. To do this, visit the Dynatrace web site and click the Free trial button. You'll be prompted to provide an email address, password, contact information, and your region. You'll then arrive at the page shown below.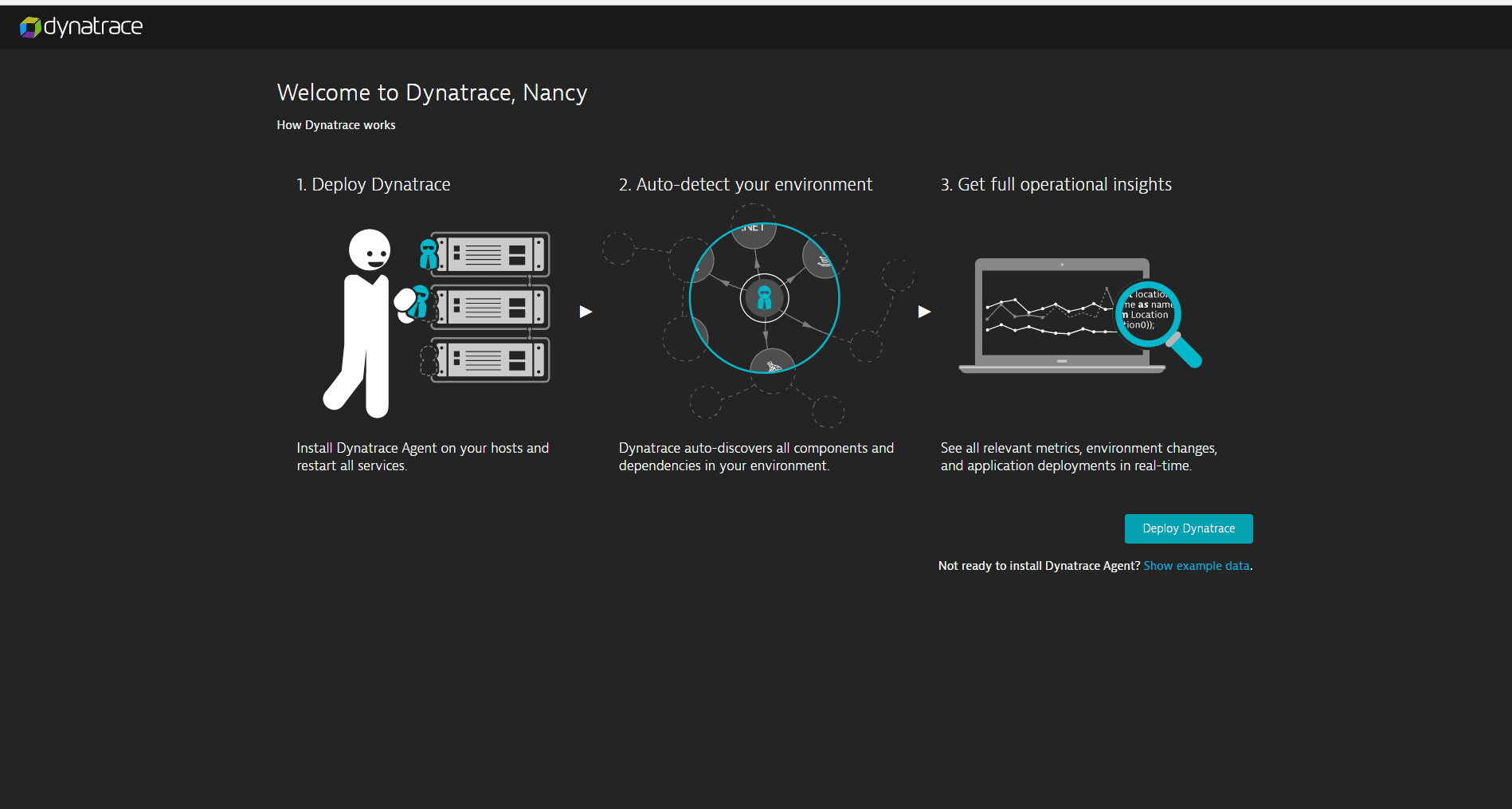 If you click Deploy Dynatrace, you can start installation. However, prior to installation, you have the option of viewing some sample monitoring data to get a preview of Dynatrace before you install OneAgent. To see the basic Dynatrace dashboard, navigation menu, and tiles, click the View example data link (see image above). You can then click any of the example dashboard tiles (tagged with Example labels) to get a preview of how Dynatrace works.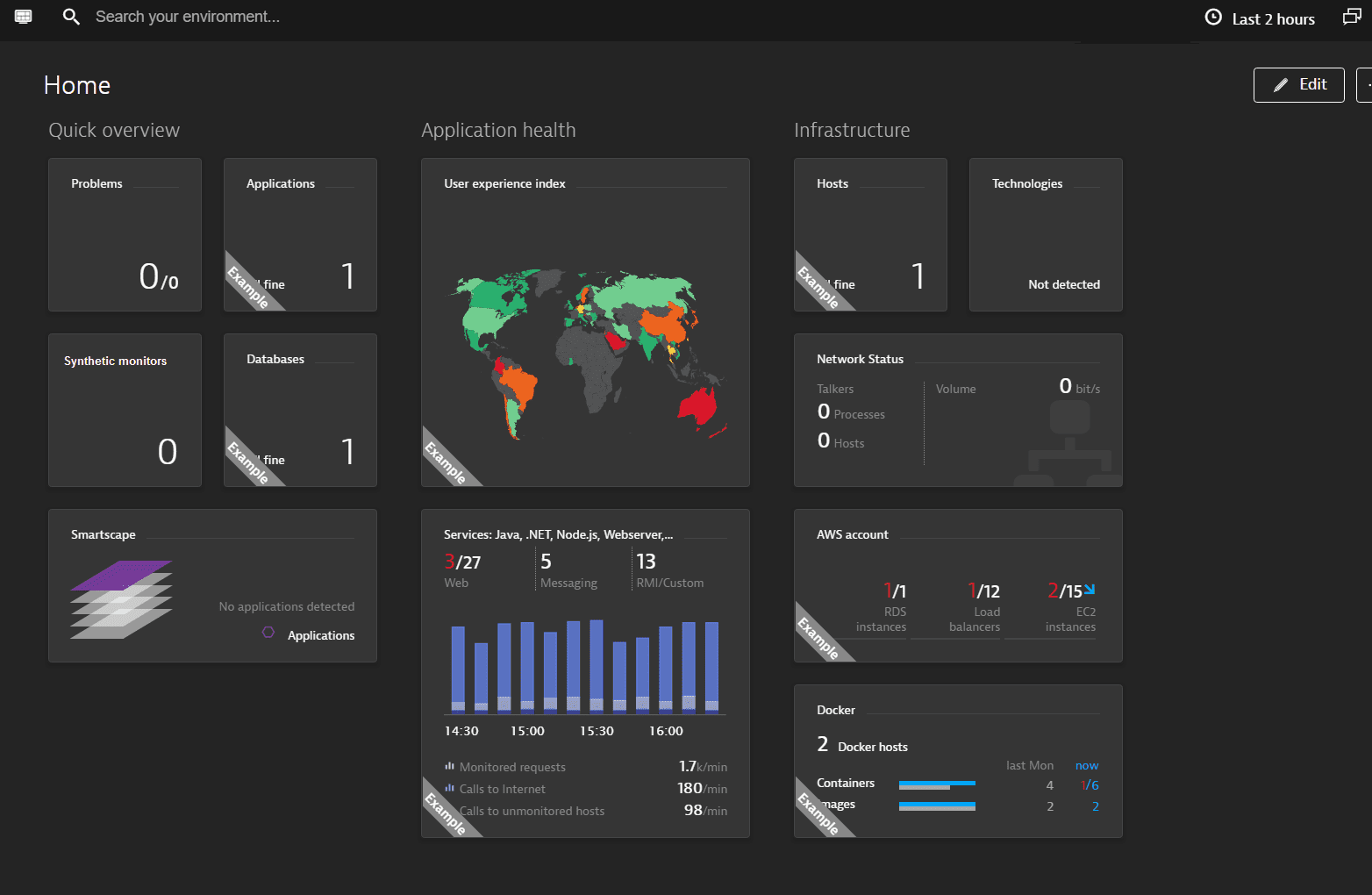 With the completion of this step, you have essentially created your monitoring environment on the Dynatrace cluster. Your monitoring environment is identified via a unique environment id, that you can see at the beginning of your Dynatrace SaaS URL.
Step 2: Install OneAgent and Environment ActiveGate
If your network allows SSL communication with the Dynatrace cluster, you're ready to install OneAgent. Otherwise, you need to adjust your network setup to allow transmission of your monitoring data to your Dynatrace SaaS environment. In such a case, it's recommended that you install an Environment ActiveGate before installing OneAgent. Environment ActiveGate works as a proxy between Dynatrace OneAgent and Dynatrace cluster. Even if your network allows SSL communication with Dynatrace cluster, you still need to install ActiveGate for specific use cases, for example if you want to monitor a large number of hosts.
Note:
If you don't have access to your web server and can't install OneAgent, you can set up any of the following:
For applications that can't be monitored by OneAgent, such as traditional rich-client applications, digital service terminals (for example, ATMs), or smart IoT applications, use Dynatrace OpenKit.
Check out our Dynatrace Free Trial Resources for additional information.