Now when you remove an application from Dynatrace monitoring (Settings > Monitoring overview > Applications) you're presented with the list of application-detection and naming rules that apply to the application to be removed.
It's common when monitoring a number of applications within the same environment to have multiple applications returned by the same application detection rule. With this new design you'll now know exactly which detection rules return which applications.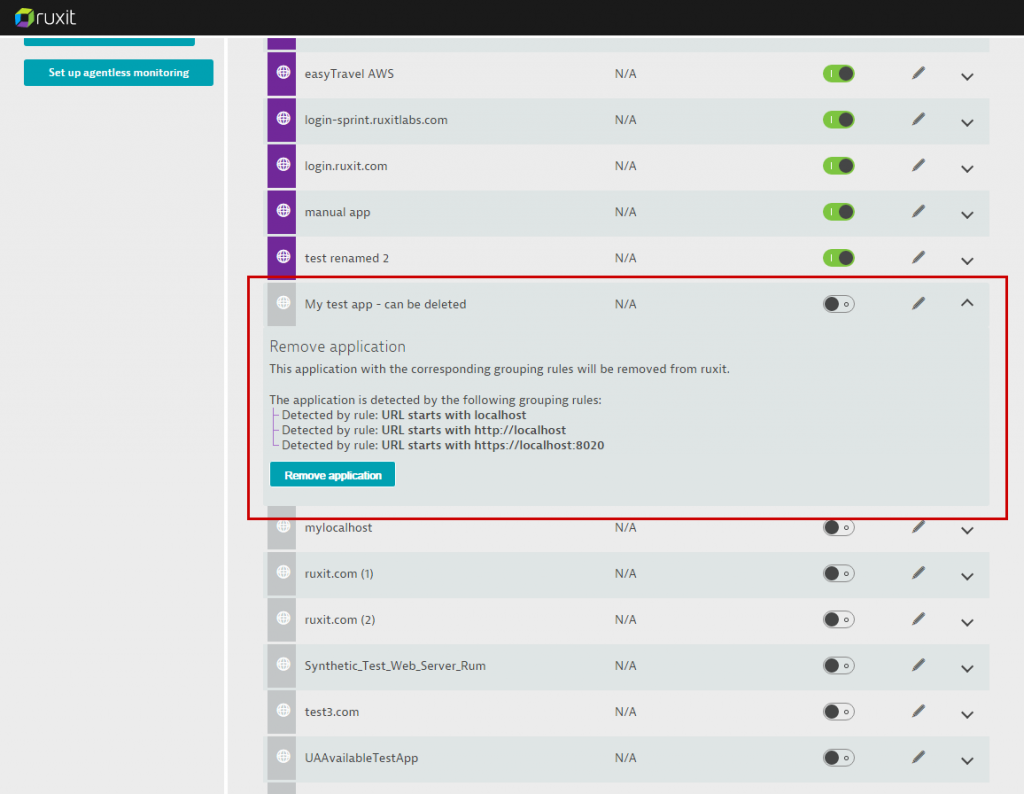 Application detection rules are available at Settings > Real user monitoring > Applications > Create custom grouping rules.