The new application view for high priority user actions delivers long-awaited functionality to Dynatrace: timeline analysis (or "waterfall charts") for user actions that shows the most important browser metrics along with details about when resources are loaded.
Our new "beta release" application view offers this functionality for all high priority user actions.
To enable the new beta view for applications:
From the Dynatrace homepage, click the Applications tile.
On the Applications page, select the application you want to view.
To view timeline analysis for a user action:
From any Application page, select the User actions portion of the infographic.
Select a user action from the Top consumers list at the bottom of the page.
Click the Analyze on timeline button.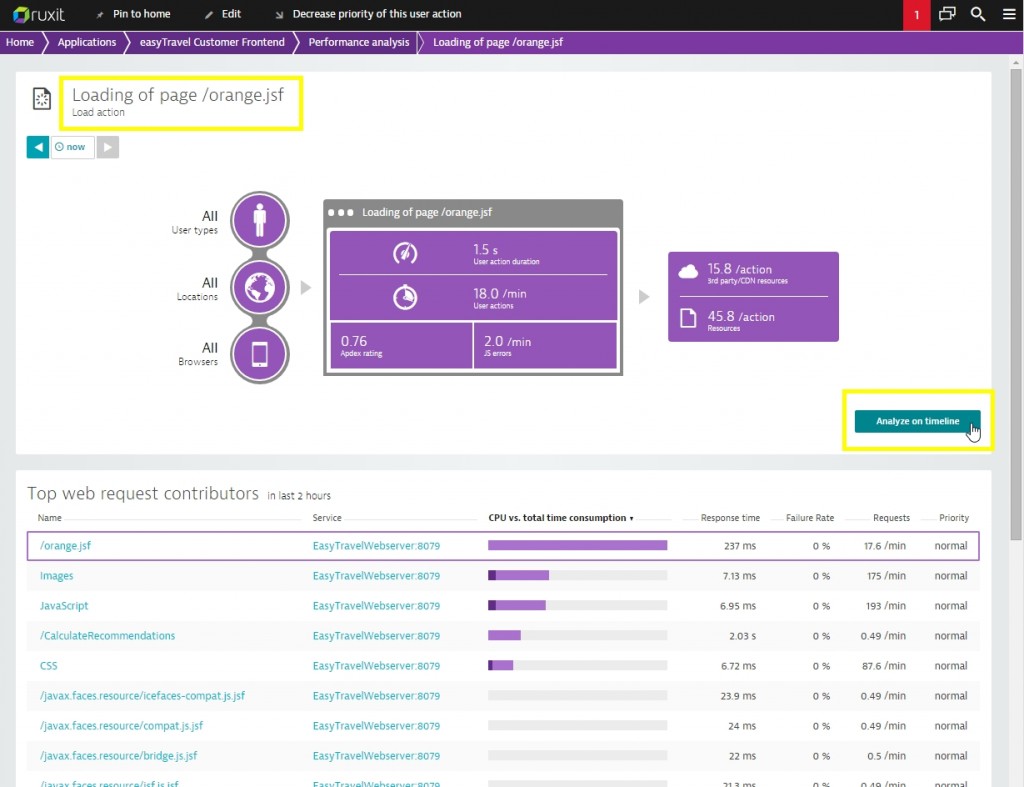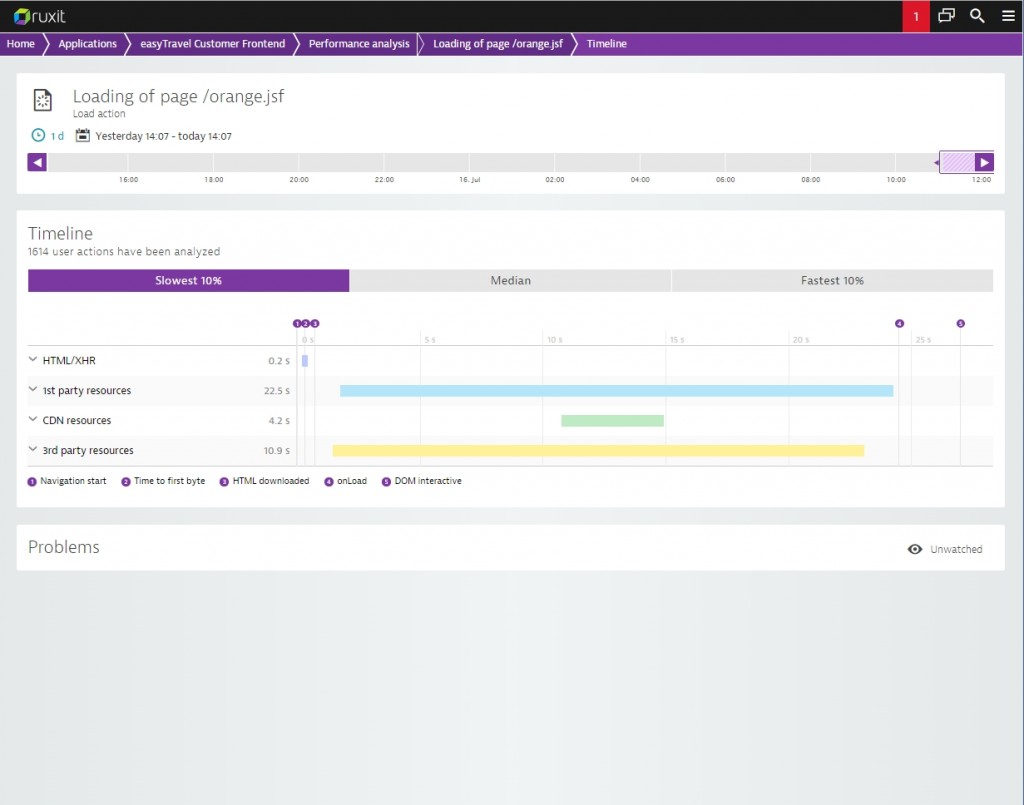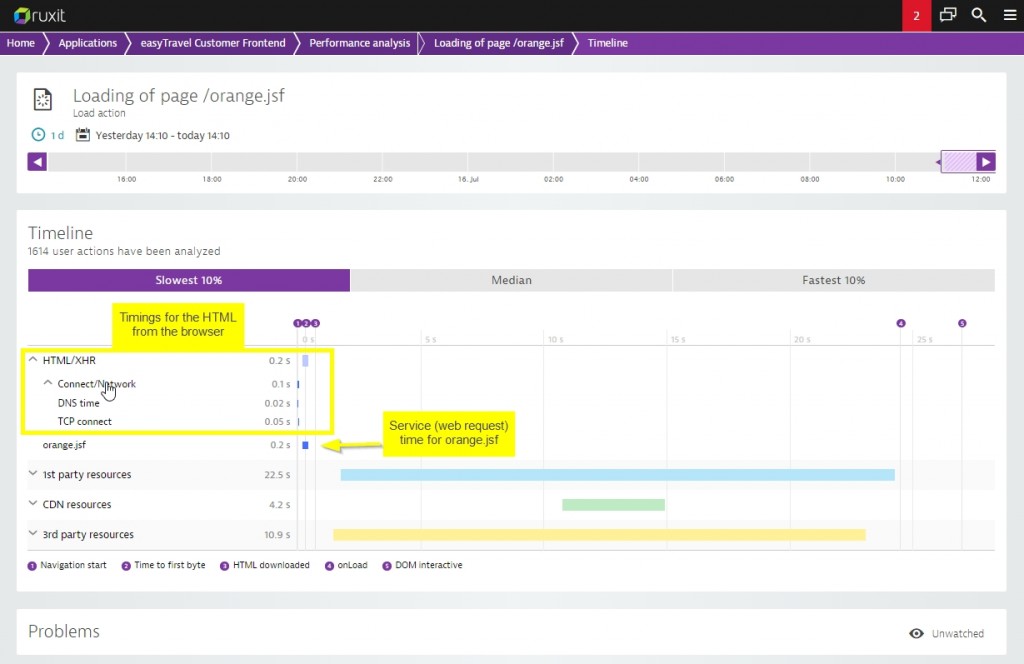 For 3rd party and CDN resources Dynatrace displays the busy time along with timings that show the sequence in which resources load on the page. Busy time is the time required for the browser to download a resource in addition to the JavaScript processing time required to display the contents.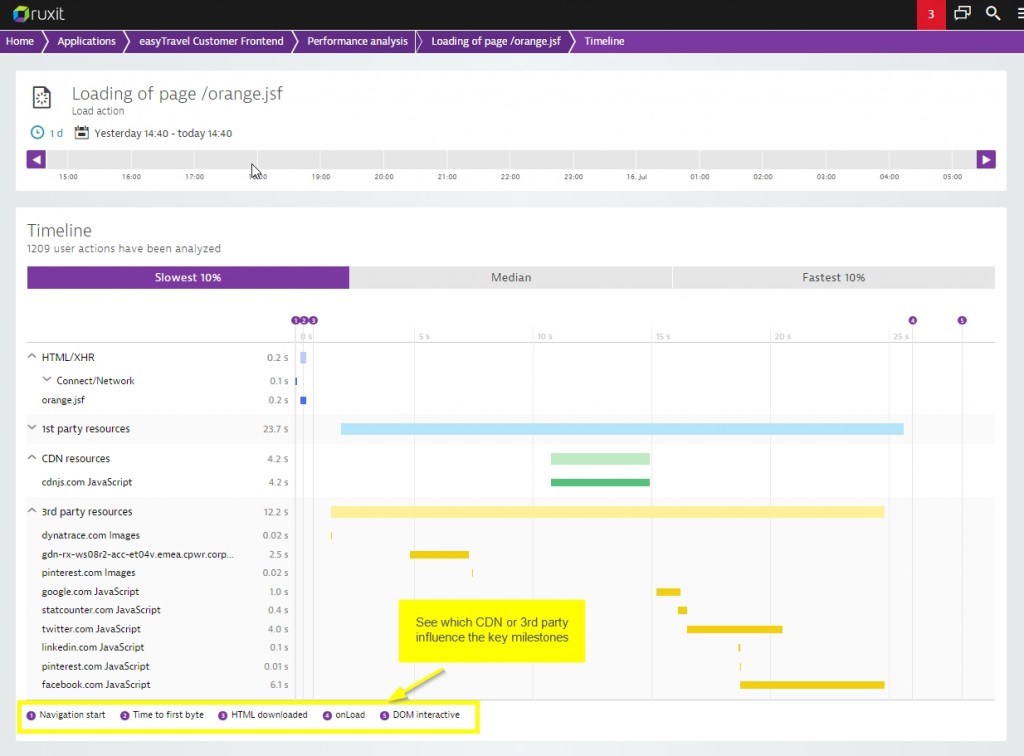 1st party resource timings are shown as aggregates for different categories like images, CSS, and browser JavaScript. When OneAgent monitors these services, details such as image name and median response time for each web request service are also displayed.