Last month, Dynatrace announced that we'd be pushing the boundaries of our public synthetic-monitoring network. Our goal has been to cover as much of the globe as possible with Dynatrace synthetic-monitoring nodes. Well, that day has finally arrived. With the recent expansion of the Dynatrace synthetic-monitoring network, it's now assured that you can run your synthetic monitors from locations that are close to where your customers live and work.
Synthetic monitors are an essential component of Dynatrace real user monitoring as they monitor the availability and performance of your web applications 24/7—from the locations that matter most to the success of your digital business. With clickpath monitors, you can even record and automatically run synthetic tests of your applications' business-critical workflows from locations worldwide.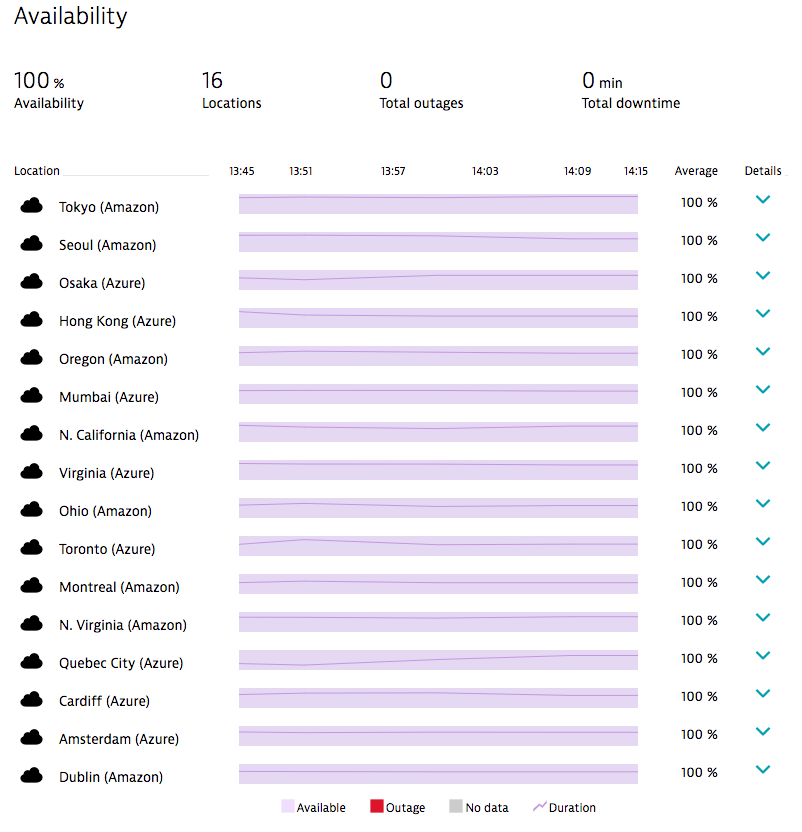 New locations added
You can now schedule your synthetic monitors to run from any of the following locations worldwide:
Asia
Hong Kong
Mumbai
Osaka
Seoul
Tokyo
Canada
Toronto
Montreal
Quebec City
North America
N. California
Ohio
Oregon
Europe
This expansion maximizes the reliability, depth, and value you gain from Dynatrace real user monitoring. You can now gather all the information you need to measure the performance and availability of your applications across media-rich web applications, mobile apps, APIs, and other customer touchpoints.
Pushing the boundaries further
We'll continue to expand our global points of presence across the globe. Going forward, we'll announce additional upcoming synthetic monitor locations directly in the Dynatrace UI so you have plenty of time to plan your usage of Dynatrace synthetic monitoring.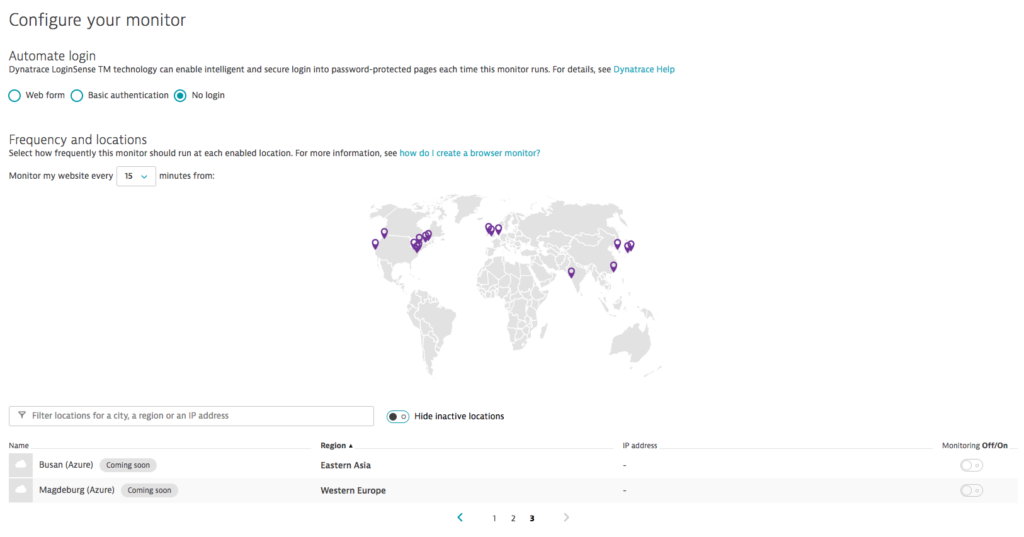 If you have any questions or feedback, we'd love to hear from you. Stop by Dynatrace Community and tell us what you think.