The Dynatrace-to-ServiceNow integration is the perfect way to seamlessly report IT-service related problems into your organization's ITIL process.
By integrating Dynatrace state-of-the-art full-stack performance monitoring with your ServiceNow configuration management database (CMDB), you get increased accuracy and avoid the time-consuming effort of manually mapping your entire system environment.
Keeping your configuration management database (CMDB) up to date typically means manually updating your system structure on a regular basis. This is why the highly dynamic environments associated with microservices architectures represent a big challenge—they are continuously evolving in structure and performance.
Dynatrace digital performance management provides all such missing environmental detail as it automatically discovers and maps your entire infrastructure. Dynatrace OneAgent automatically discovers all running instances, services, and applications and provides real-time metrics related to performance, error rates, load, and resource consumption.
Dynatrace ServiceNow app
We've further simplified the direct integration of your monitored environment with your ServiceNow CMDB database by providing a free app that you can download from the ServiceNow application marketplace.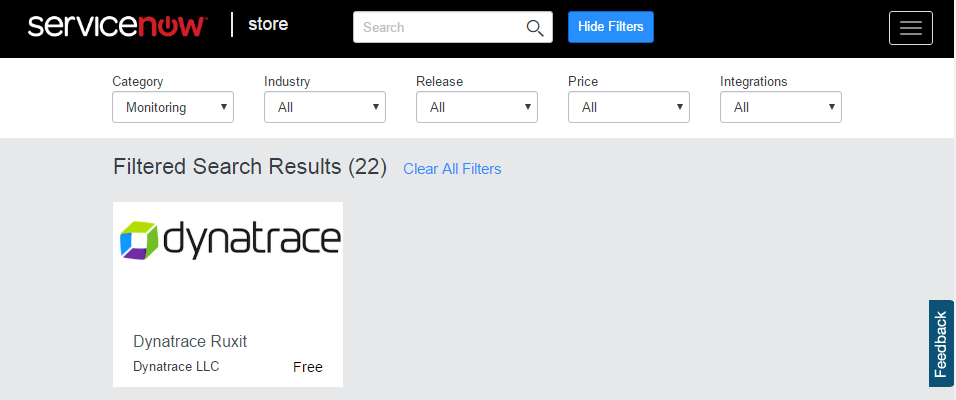 Install the Dynatrace ServiceNow app within your own ServiceNow environment to directly synchronize the list of automatically discovered hosts, applications, and services with your ServiceNow instance. The screenshot below shows an example synchronized list of hosts within an environment, shared with a ServiceNow instance.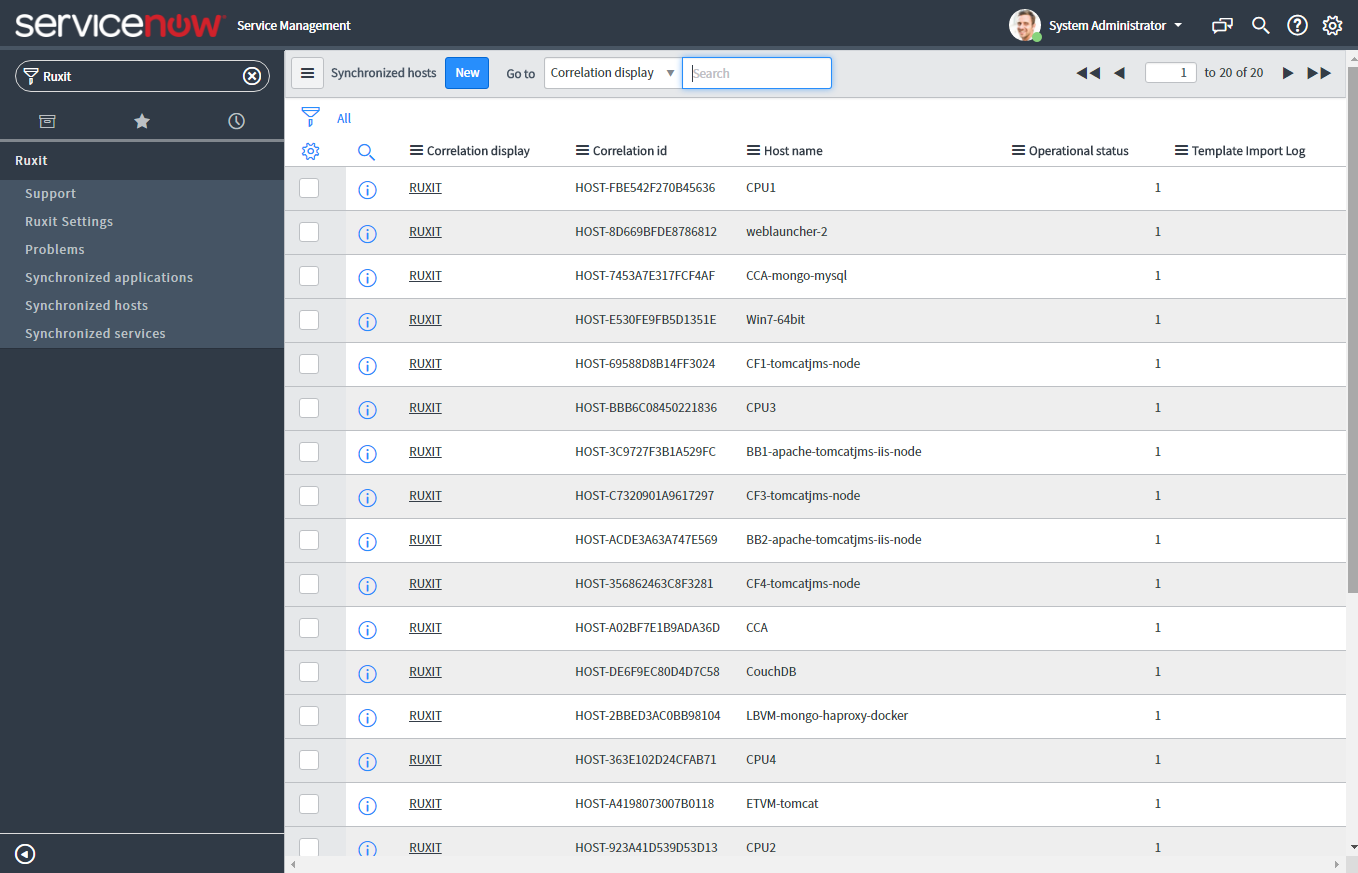 Once Dynatrace detects an anomaly within your environment, it automatically pushes the problem and its impact to the ServiceNow Problems list. In this way, each problem detected by Dynatrace is automatically transformed into a ServiceNow incident, as shown below.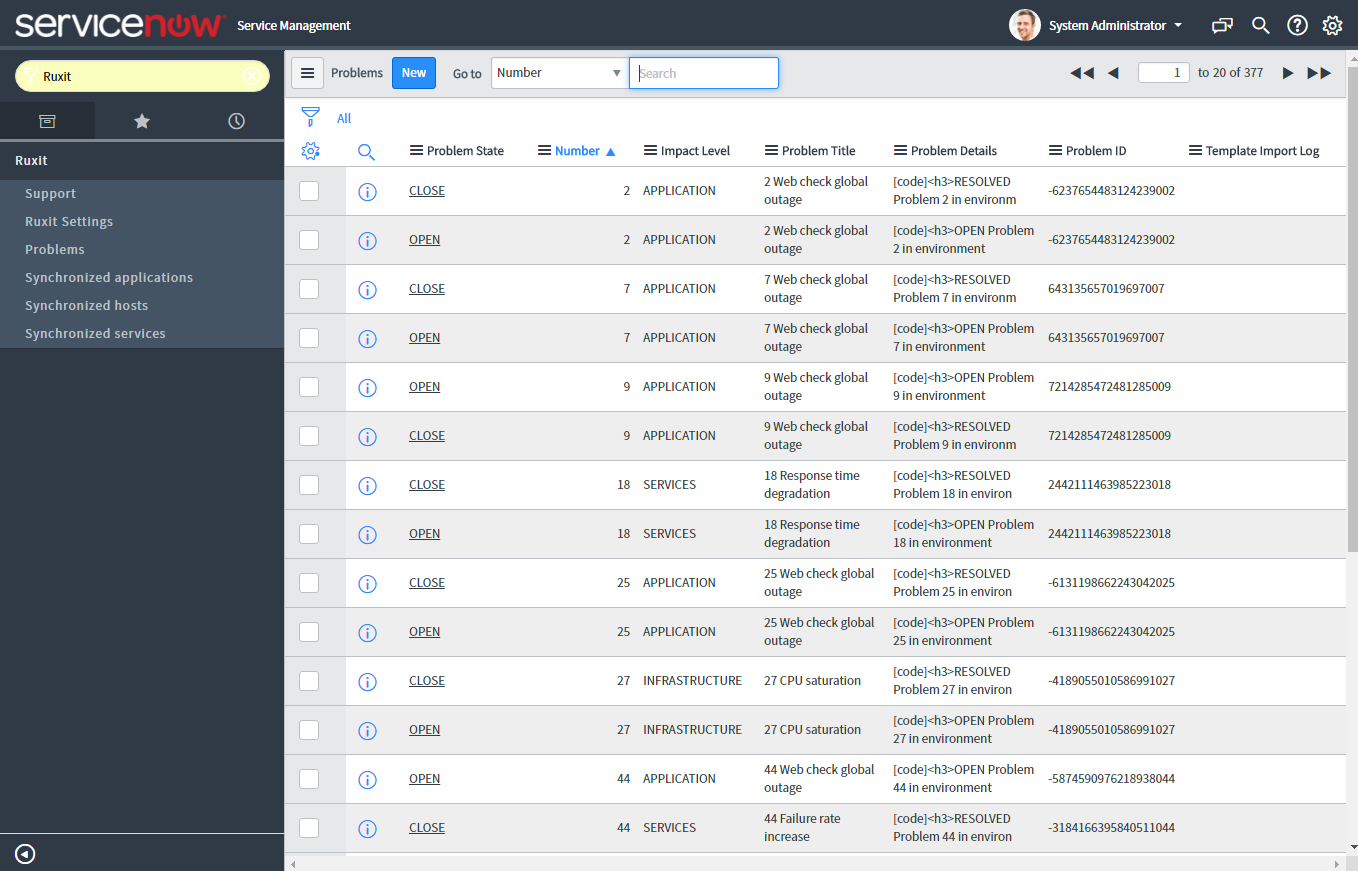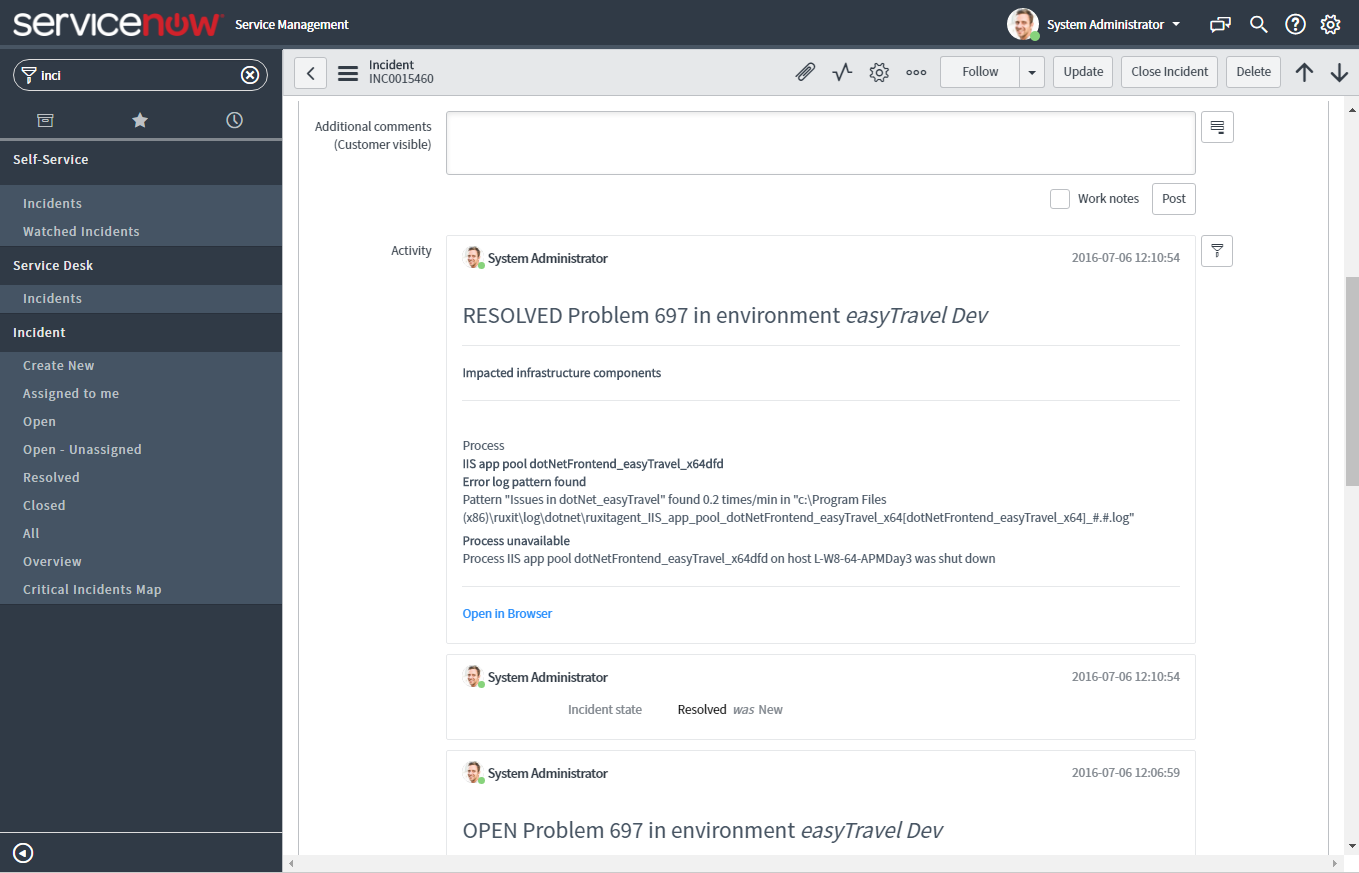 Visit our dedicated webpage to learn more about how Dynatrace supports ServiceNow.