License view updated
We've redesigned the License details page to make it easier for you to view and understand the licensing and billing details related to your Dynatrace account (see example below). Basic licensing data is displayed in a grid layout at the top of the page. Consumption data per service (For example, host units, synthetic monitors, and user sessions) related to the selected license are detailed beneath. Partial circle segments colored blue illustrate the current amount of consumed quota. Yellow segments indicate overages.
The table at the bottom of the page shows the overall license consumption split by individual environments. Click the Edit quotas button (pencil icon in the right-hand column) to access the environment page where the quotas can be configured in detail.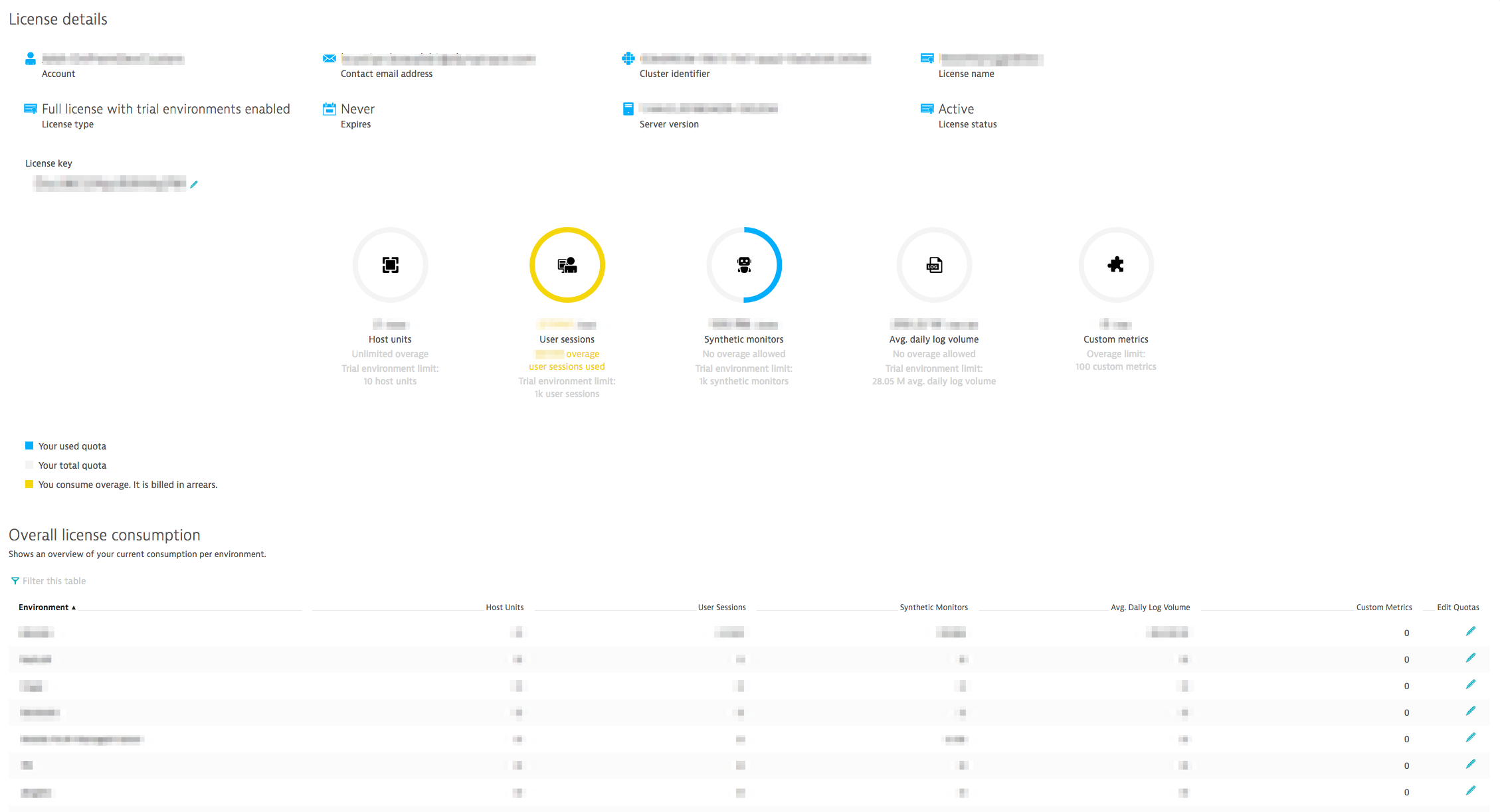 Enhanced SSO configuration
Both the OpenID and SAML configuration pages have been extended. OpenID now supports custom scopes and claims. We've added an additional input field to allow for user-defined access privileges and we've extended the default list to contain profile, email, address, and phone.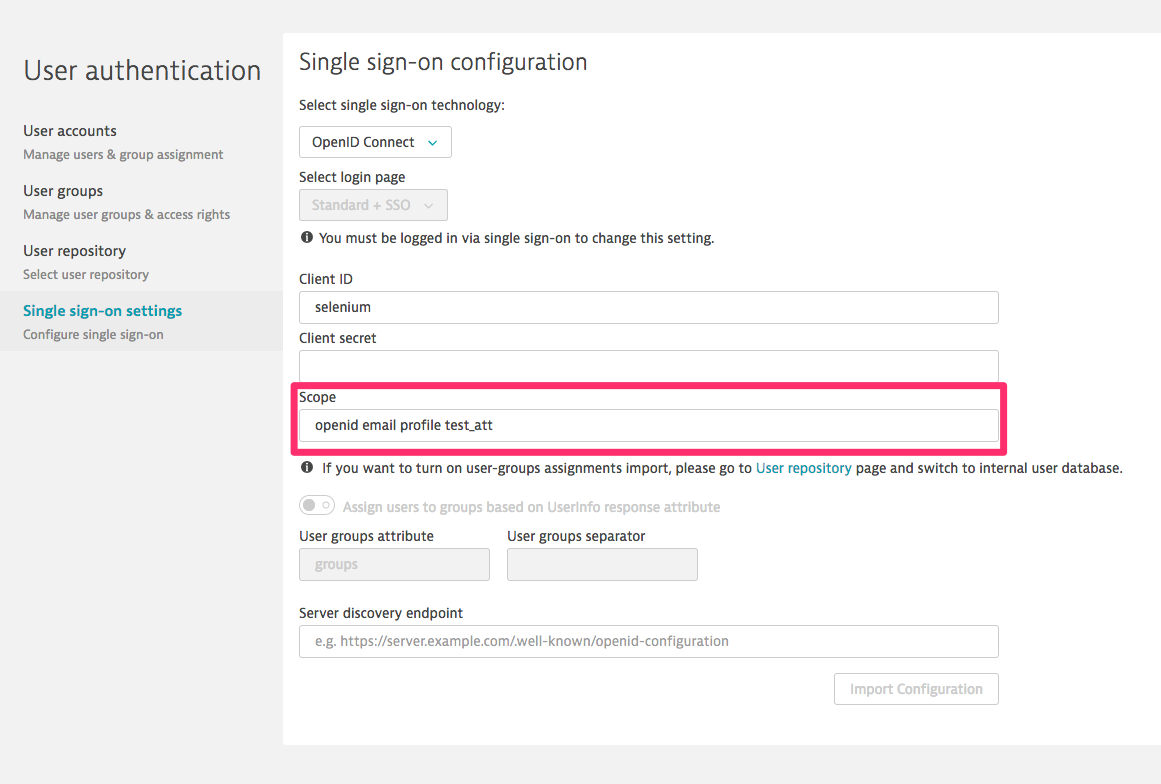 On the SAML page you'll now find three additional input fields where you can configure first name, last name, and email address.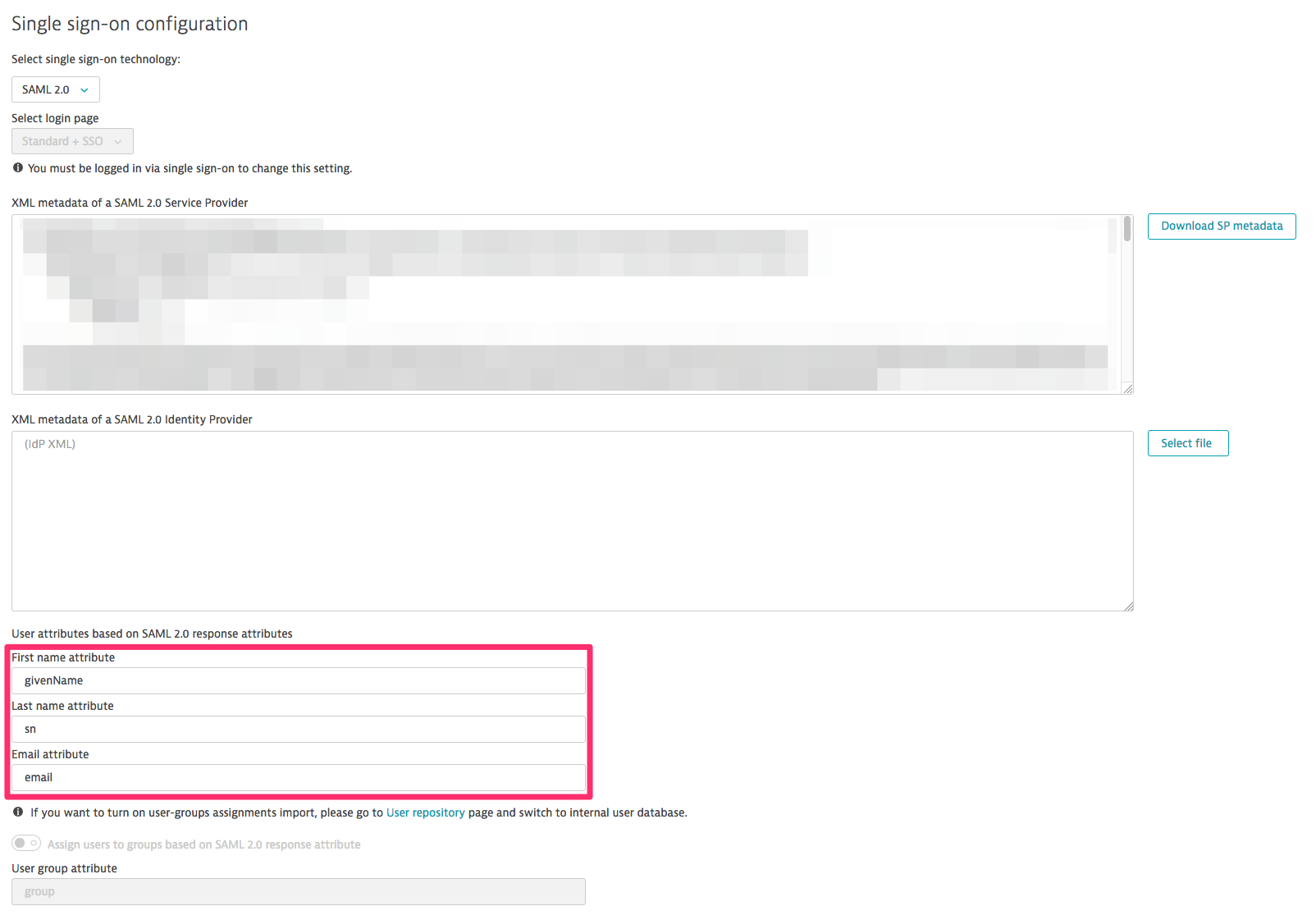 In the above example, SAML is configured to match the LDAP user attributes givenName, sn, and mail. This feature has also been backported to Version 140. Note that SSO/LDAP integration has been available since Dynatrace Managed version 138.
Also in this Release
The Swagger documentation we added in Version 138 to provide publicly available API documentation has been refined for clarity and we've added more detail.
We now calculate the overall required cluster quota for Log Analytics and display estimates globally at Settings > Log analytics. To date, estimates were only available per environment; this made it cumbersome to calculate estimates for entire clusters.
Help articles related to Dynatrace Managed have been reworked and restructured as part of an ongoing information-development initiative to provide more detailed documentation to our customers and to promote self-service. Most notably, we've created a new Help topic about endpoint configuration, which we will develop further in future releases.
Other new features
Additionally, all new features introduced with Dynatrace SaaS Version 141 and Version 142 are now also supported by Dynatrace Managed.