Dynatrace Managed customers only
Following the release of Dynatrace Managed v94, we'd like to share a quick overview of the most significant features that we've added recently:
Custom backup locations and schedules
Improving upon the backup functionality released earlier this year, you can now specify the time of day that new backup files are generated and the location where the backup-file archive is located. A backup file is created for each node in the same directory, which you can add to your backup policy. To restore a node, just run the installer with the restore option.
Improved Environments page and quota management
You can now set per-environment quotas for Web checks so you can better manage your resources and licensing.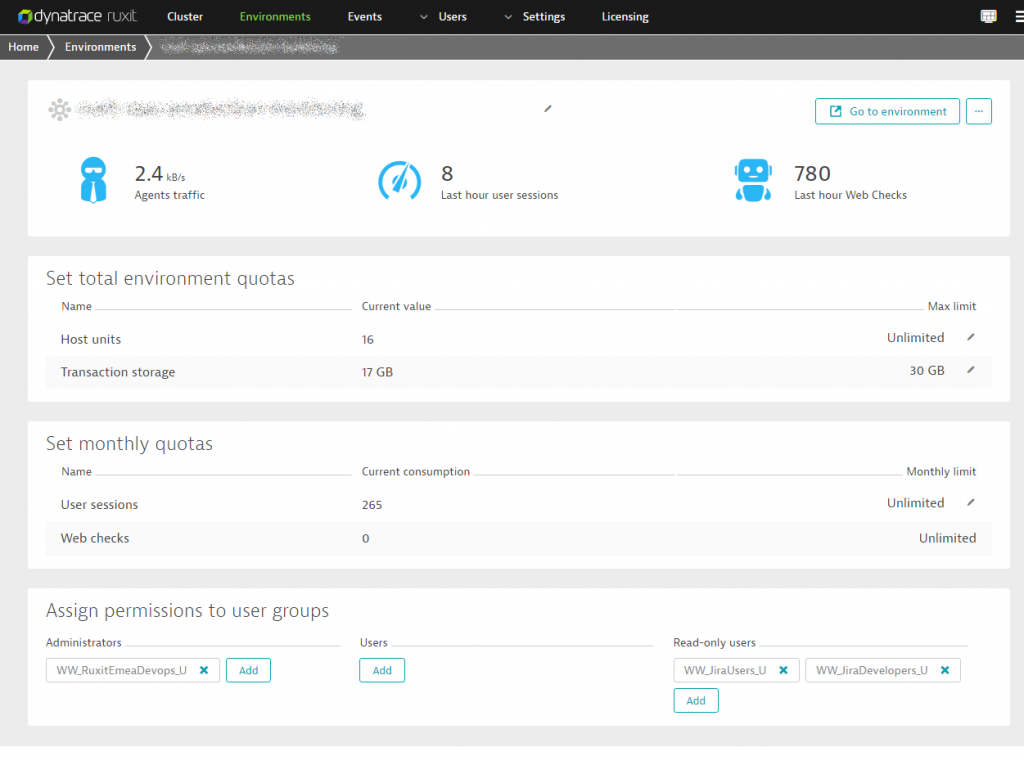 Improved license overview page
We've also improved the Licensing page to give a better overview over what you have licensed and how much each environment has consumed.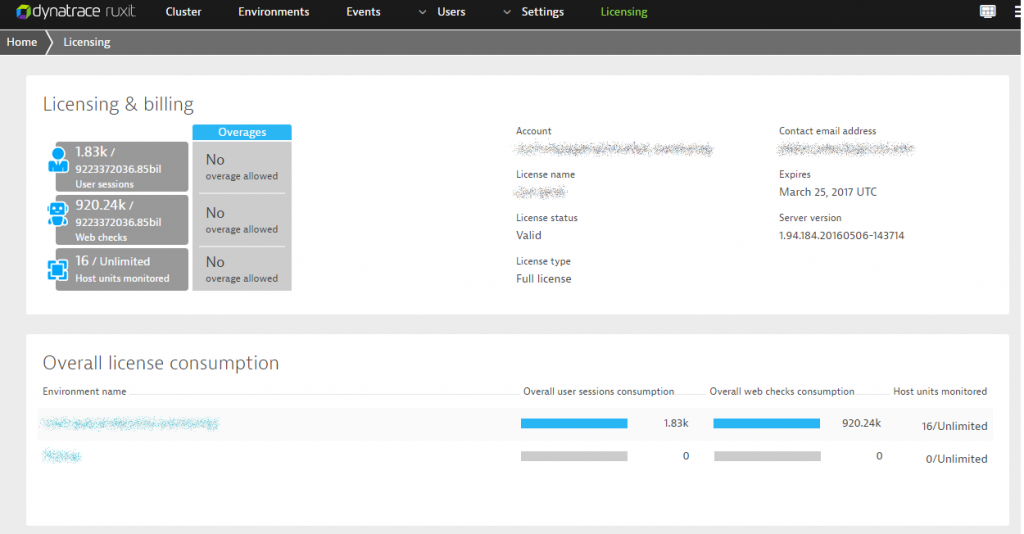 Dynatrace Managed installer improvements
The Dynatrace Managed node installer now automatically detects the proxy settings of the operating system on which it is installed based on the environment variables 'https_proxy', 'HTTPS_PROXY', 'proxy', 'PROXY'. If these settings are not available and access to the Internet cannot be established, the installer will prompt you to provide the proxy settings manually.
Dynatrace Managed now also supports installation on Linux distributions where onlysystemd is available and not init.d.