With Dynatrace, it's easy to monitor your environment. We have out-of-the-box support for 200+ key technologies that are in wide use today.
Digital transformation is ongoing, and the number of technologies that need to be monitored is growing quickly. This leaves organizations with ever more blind spots in their monitoring solutions. This situation is similar to the old game Alien vs Predator. In the darkness, once you're all out of flares and have zero visibility, you don't know whether you'll survive the next second. Targeting rapidly moving aliens with no visibility is almost impossible.
What if an important technology or your specific requirements aren't covered out-of-the-box and your visibility into these areas is zero?
Dynatrace has great news for you! There's a brand new weapon you can now take into battle with you—a new way to extend Dynatrace visibility.
ActiveGate plugins
With ActiveGate Plugins, you can integrate Dynatrace monitoring with any remote technology that exposes an interface. You don't need to install OneAgent. ActiveGate plugins run in ActiveGate and gather data remotely.
With deep integration, Dynatrace can import not only other technologies' metrics, properties, and events, but also their topologies, which can be subsequently analyzed with the Dynatrace AI! Along with this ability to monitor new technologies comes one of the main benefits of Dynatrace: causation between user actions, technology-specific data, transactional visibility, and more.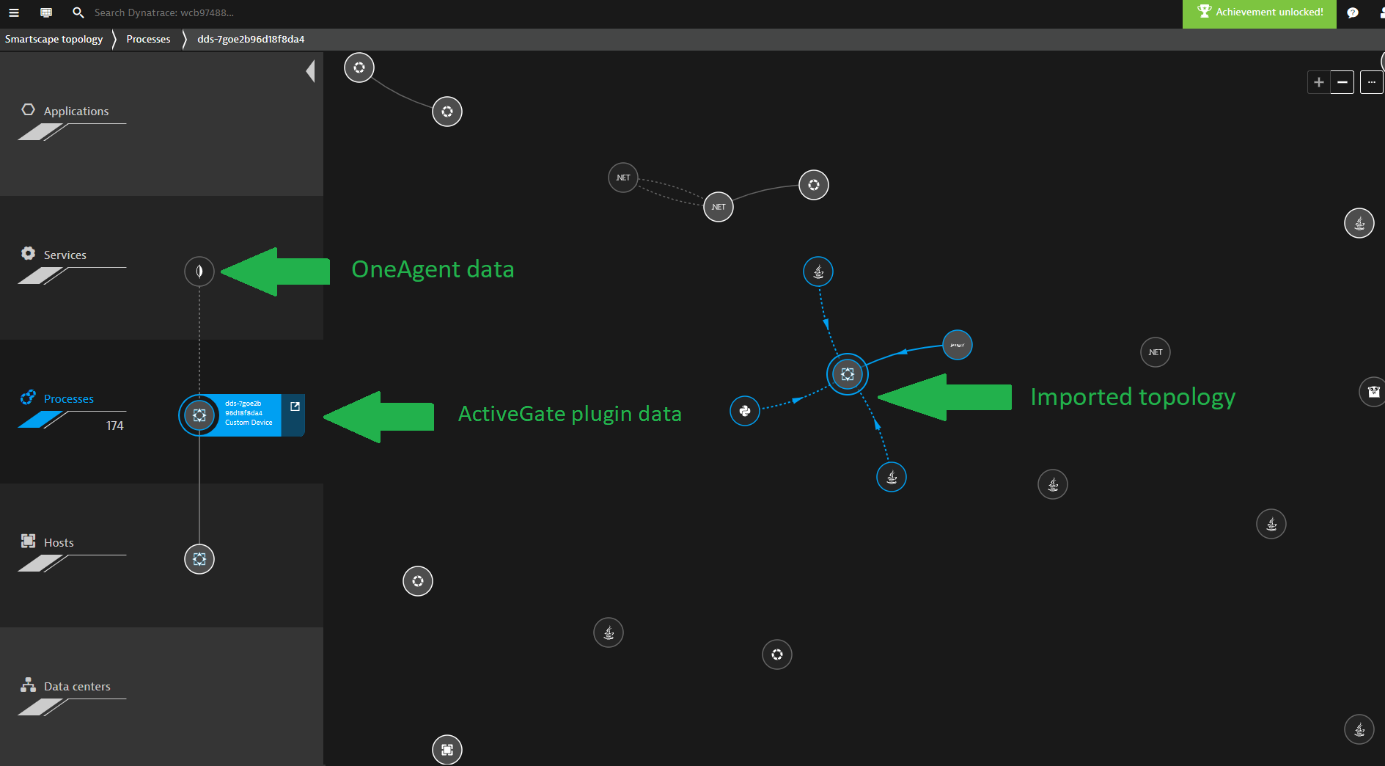 Dynatrace binds imported data to appropriate entities. For example, here's what you can achieve for a Java application connecting to the Alibaba MongoDB cloud:
OneAgent monitors the Java application.
A Dynatrace ActiveGate plugin for Alibaba monitors the Alibaba MongoDB cloud.
Data from an Alibaba MongoDB node is mapped to a custom device entity in Dynatrace.
Cluster data is bound to an entity that represents the cluster.
Dynatrace connects data discovered via OneAgent with data from plugins.
This means you have transactional visibility into requests coming from the application monitored via OneAgent to the technology monitored by the ActiveGate plugin.  The AI works the same way it does for all out-of-the-box supported technologies.
ActiveGate plugins are cloud-native. They automatically discover and monitor new technology elements such as clusters and nodes. With these capabilities, ActiveGate plugins work as a bridge between cloud and classic environments. This enables you to have one solution for all your technologies.
ActiveGate plugin data can be presented on various levels.
Technologies on the Technology overview page: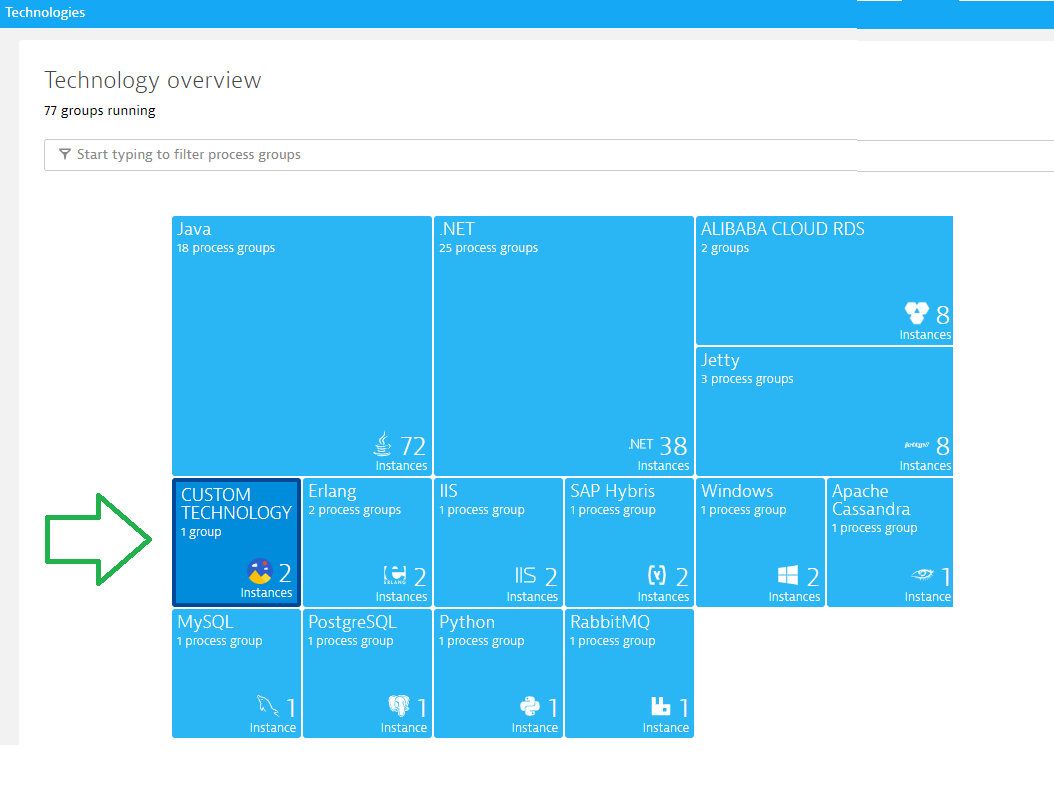 Clusters, groups on a custom device group page: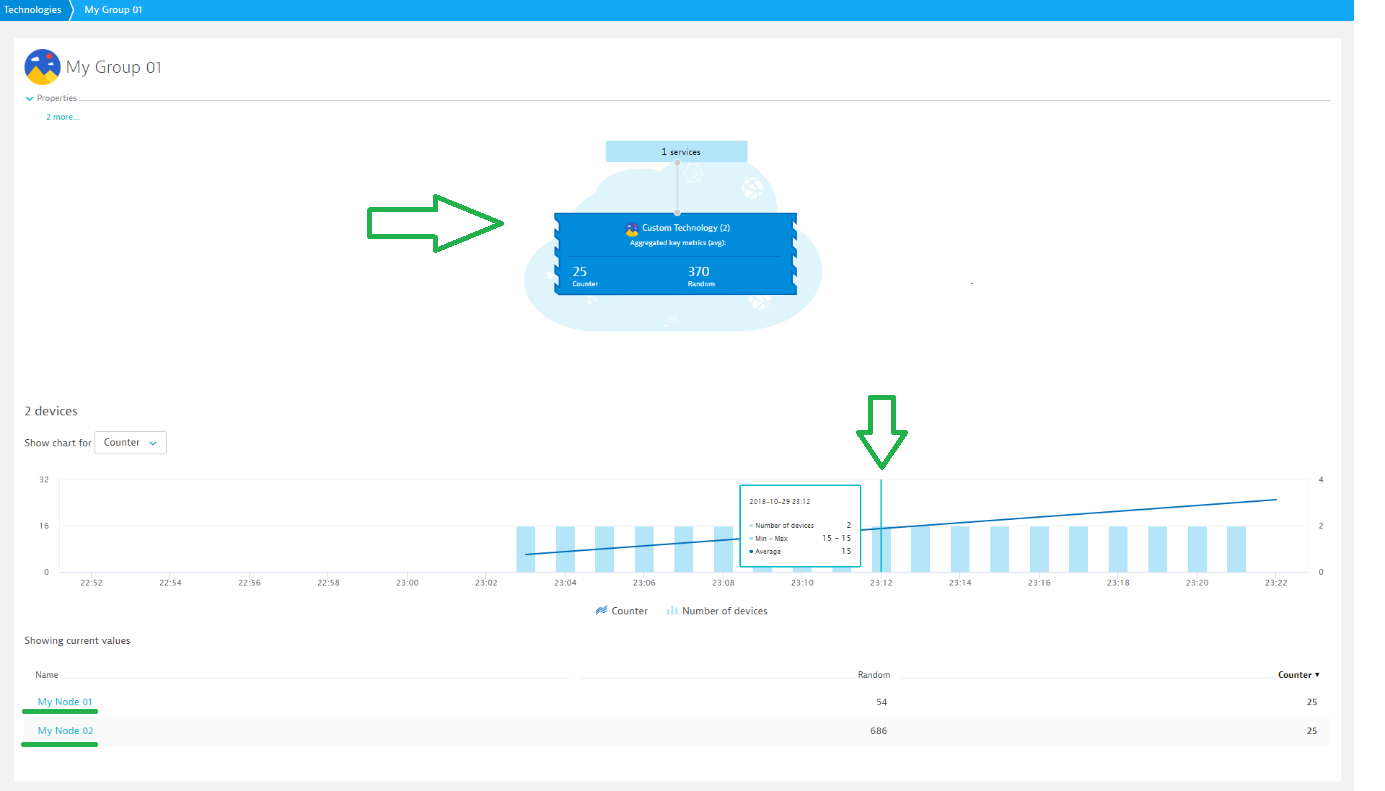 Nodes and devices on a custom device page: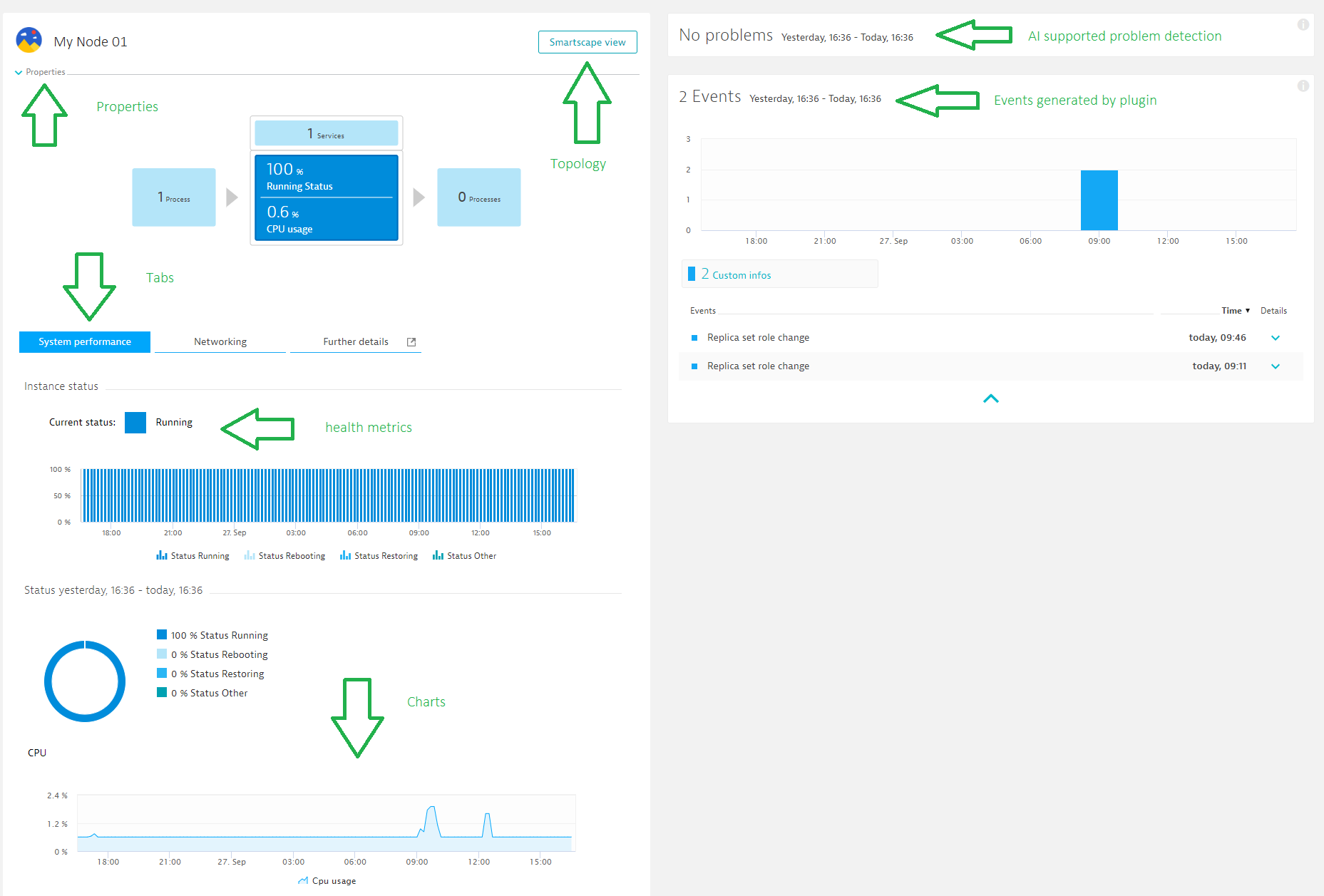 See ActiveGate plugins capabilities in Dynatrace Help to explore all the features.
ActiveGate plugins installation 
To get started with ActiveGate plugins, select Deploy Dynatrace from the navigation menu. Then click the Setup remote monitoring button.


ActiveGate plugins run inside ActiveGate. Windows and Linux OS are both supported. During the beta period, you need to install an additional ActiveGate plugin module on the ActiveGate host.
This step won't be required once ActiveGate plugins are in general release. Please note that ActiveGate plugins use paid custom metrics.
You can now build an ActiveGate plugin yourself
Writing your first plugin should take no more than about fifteen minutes. Want to try it yourself? We've created a tutorial that shows you how to write your first ActiveGate plugin.
We can also create an ActiveGate plugin for you
Don't worry if you don't have time or the required skills. Dynatrace Services are here to help you.
We use the ActiveGate plugin framework internally
ActiveGate plugins for DataPower and F5 have just been released in GA. There are also a few ongoing EAP programs for technologies like Kubernetes, IBM MQ, and WMI. To join an EAP program, please contact us via extensions@dynatrace.com.
Meanwhile, our work on Alibaba and Elasticsearch Cloud is advancing. Support for these will be released soon. We love using our own frameworks to extend the Dynatrace out-of-the-box platform support! We hope you find them useful as well.