Our process pages have been revamped considerably. We've made strides in providing you with clearer, more adaptive info graphics. We have two types of process pages: generic process pages and known process pages, each type features one or two key metrics.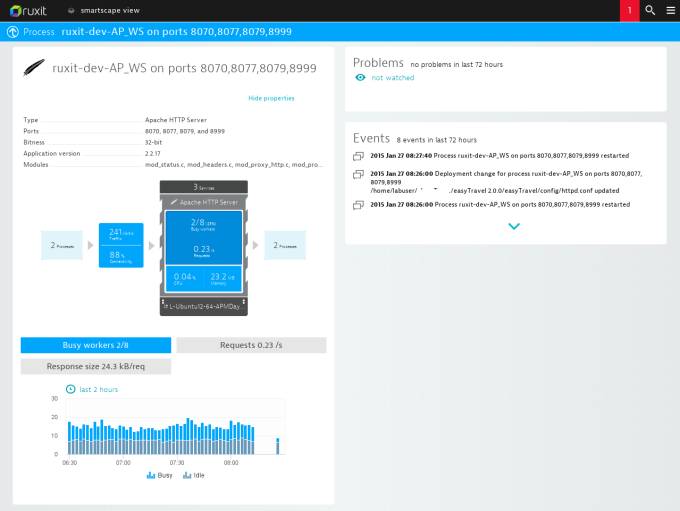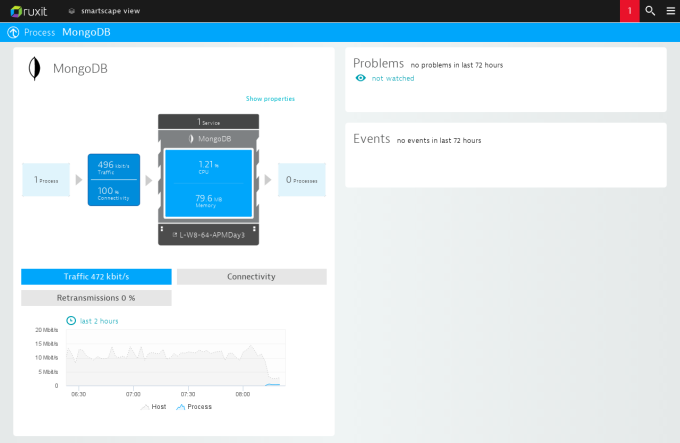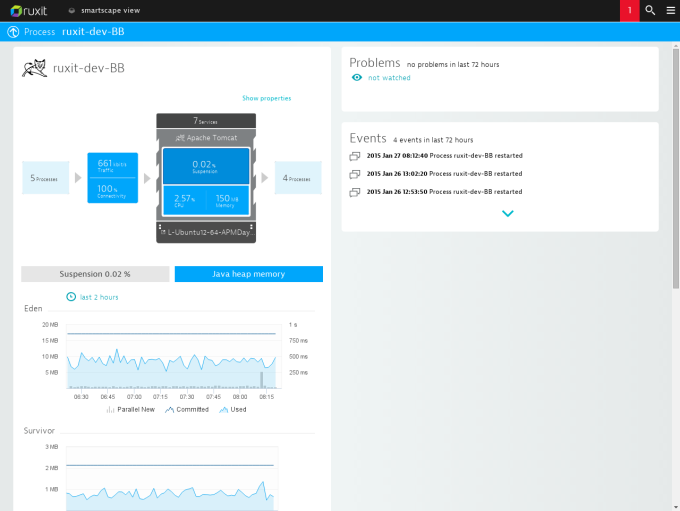 Just as with the earlier design, the new design shows the calling process on the left side of the info graphic, the called processes on the right, and the hosted services along the top.
Here's what's new: We've added a new element in front of the process itself that gives you access to network metrics. The info graphic now includes the two most important network metrics, Traffic and Connectivity.
We continue to include the two most important generic metrics in the main body of the info graphic: CPU and Memory. As you can see, this new approach takes up a little more space for general processes (see the MongoDB example below). When we have valuable process specific metrics to offer, the CPU and Memory metrics are displayed in smaller form, de-emphasizing their significance somewhat. Each process that offers such special metrics includes one or two featured metrics. For example, Java processes feature the Suspension metric, and Web server processes feature Busy workers and the number of Requests. As you might expect, the three sections of the info graphic can be clicked to access the associated charts. By introducing these three distinct sections for network, generic, and specific metrics, the charts should now be easier to consume.
Another thing that's new is that we've introduced a properties section that at the top of each page that can be easily toggled on or off, similar to what we have for services and host pages. Among other things, the new properties section contains application version, loaded modules, listened ports, identified technologies, and more.