To optimize your availability monitoring experience we've enhanced a few features and introduced new functionality to each Web check details page. Most significantly, we now group related availability failures into "outages" that make it easy to understand why your site is unavailable at a certain location.
Detailed outage events
We now group related availability failures into outage events with details for outage start times, duration, number of occurrences, affected user actions, and even the reason that the actions failed.
Web check deletion
Deleting a web check now also removes all historical data related to the web check and makes the web check inaccessible to all users.
Before you can delete a web check you first need to disable it. To do this, go to the details page of the web check you want to delete and click Disable web check in the menu bar.

Once your web check is inactive, all historical data remains available, but any web checks scheduled to run in the future will not be executed. Inactive web checks can be viewed and accessed on the Web checks page by selecting Inactive web checks from the view filter.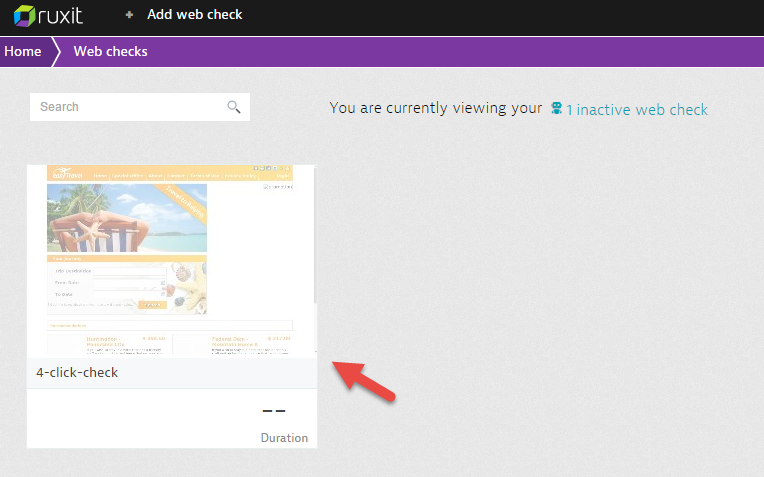 When you view the details page for a disabled/inactive web check you'll now see a Delete web check option. Click this button and then click Yes to confirm and complete the deletion.

Once deleted, you can create a new web check using the same name as the deleted web check.
New "no data" state for web checks
Web checks can now be in a state other than available and not available. Web checks can now be in a no data state. This state is shown when a web check receives no data. This allows us to show you historical data related to disabled locations as well as shed light on when certain web checks were disabled.