See what you missed at Perform 2021. Catch all our best keynotes and breakouts on-demand.

Watch now >
Application Security
Empower DevSecOps to deliver digital services faster and more confidently with Runtime Application Self-Protection (RASP), optimized for the cloud and Kubernetes.
See how it works
See what you missed at Perform 2021. Catch all our best keynotes and breakouts on-demand.

Watch now >
Dynamic multiclouds and agile methodologies have broken cloud application security
---
Traditional approaches to application security can't keep up with constantly changing multicloud environments and fast-moving DevSecOps processes, causing blind spots and uncertainty about exposures and their impact on cloud-native applications.
When vulnerabilities are detected, current approaches require manual processes that deliver imprecise risk and impact analysis and force teams to waste time chasing false positives.
DevSecOps processes place more responsibility on developers to ensure code doesn't have vulnerabilities. With current sampled or scheduled scan results, even the most common and well-documented vulnerabilities can remain undetected and open for hackers to exploit.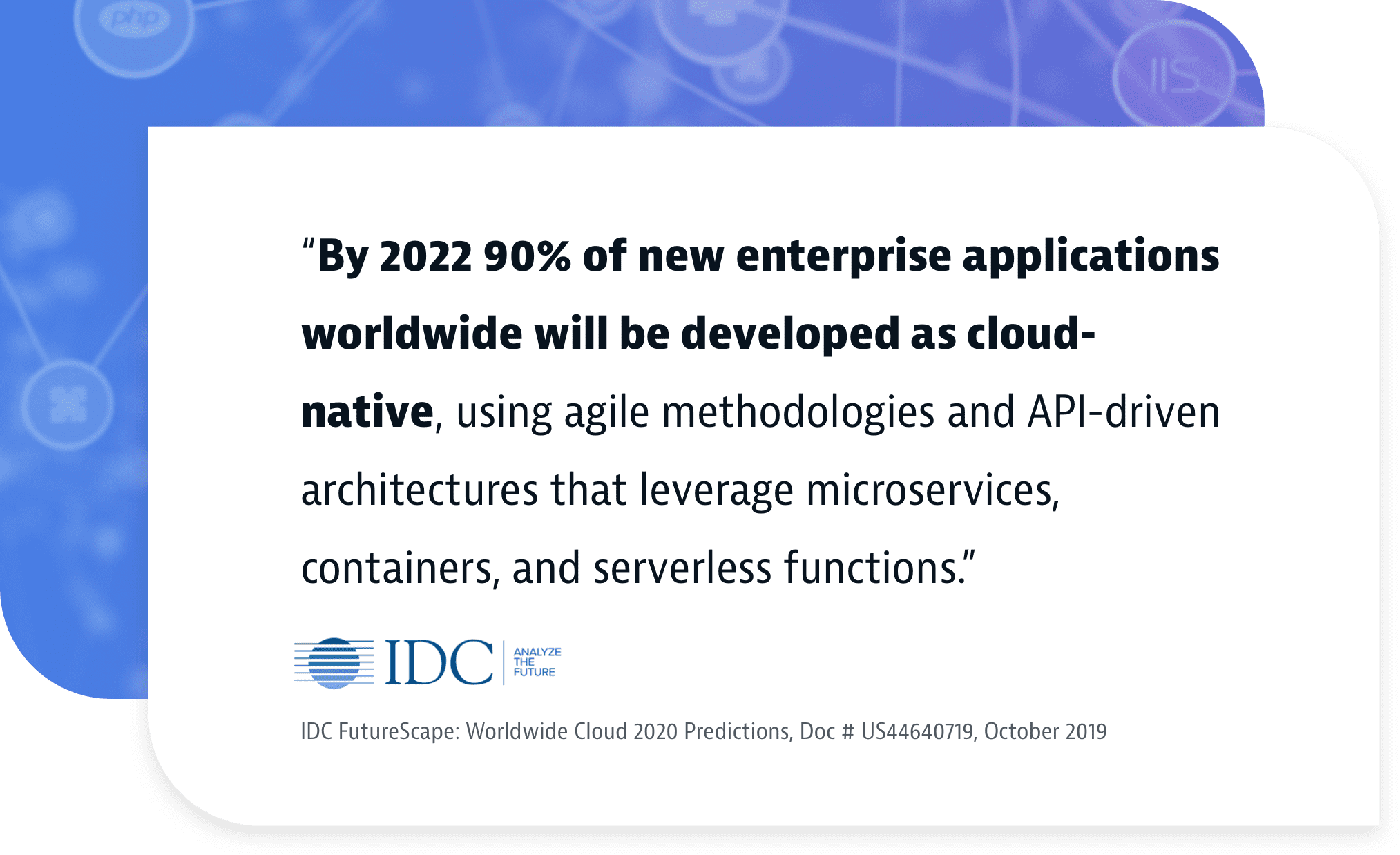 A new era in RASP security powered by AI and automation and optimized for Kubernetes and DevSecOps
---
Dynatrace application security provides the C-suite confidence in the security of their cloud-native production deployments, and enables development teams to accelerate DevSecOps processes through automation and the elimination of mundane work. Runtime Application Self-Protection automatically and continuously analyzes applications, libraries, and code at runtime in production and pre-production.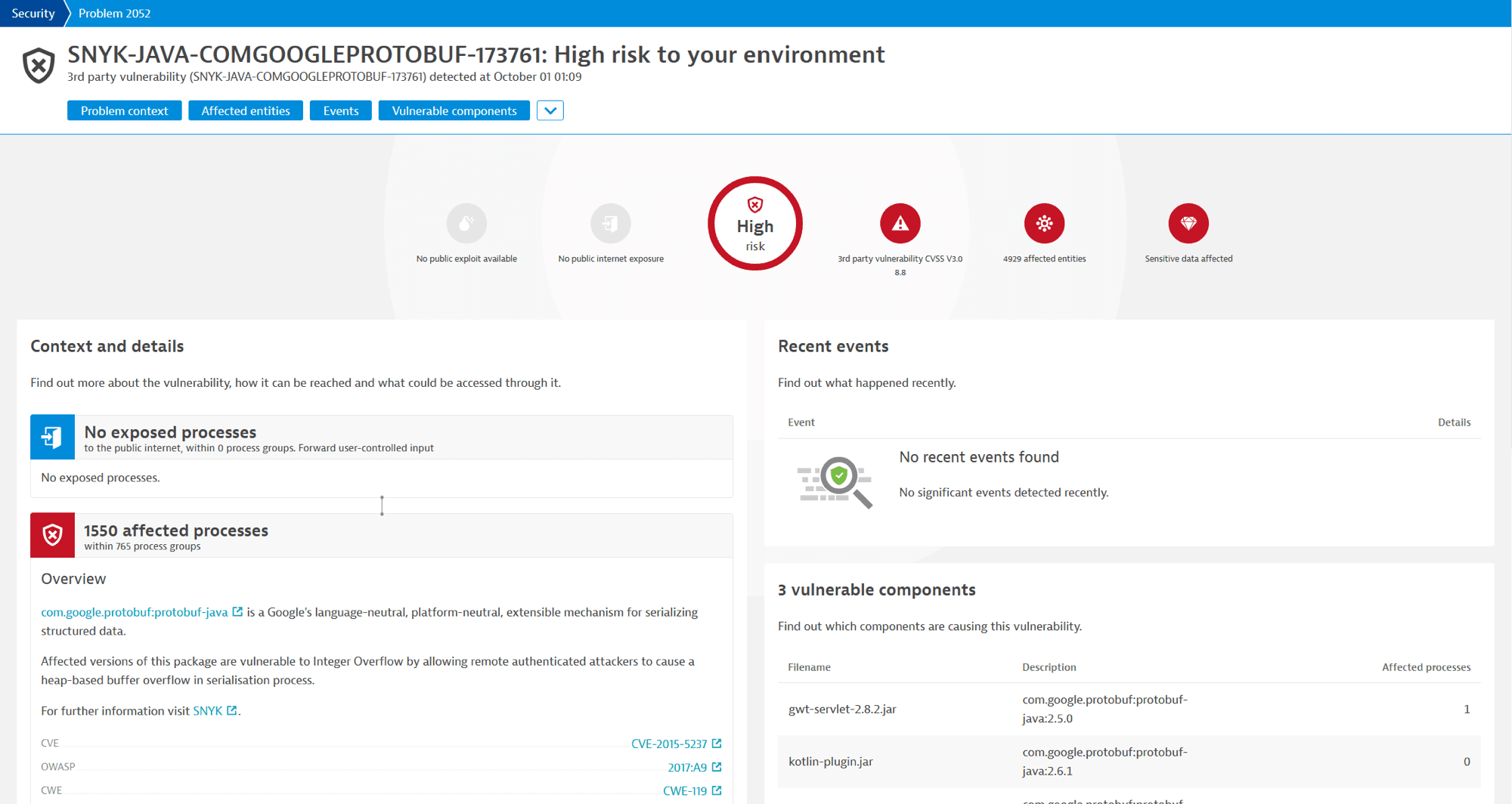 Deploy with confidence with continuous automatic coverage for dynamic containerized cloud-native stacks
---
Eliminate blind spots with continuous protection through automatic instrumentation for every deployment and identification of new attack vectors post-deployment.
Automatically keep up with changes, including multi-version deployments, runtime container updates, rollbacks, and elastic scaling with real-time detection, alerting, and re-validation.
Get detailed, high-quality vulnerability information on potentially compromised code through native integration with Snyk.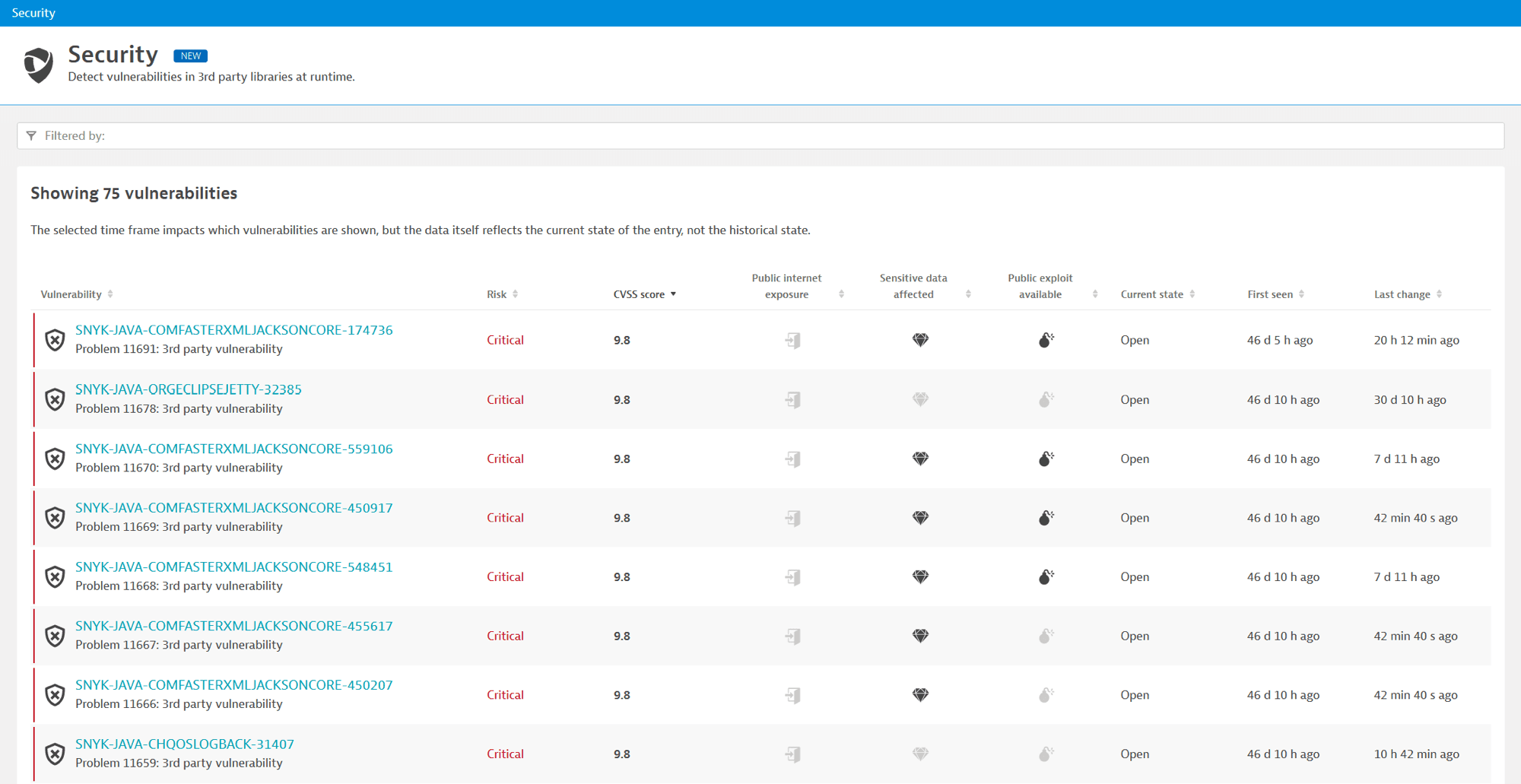 Prevent, identify & resolve exposures and attacks faster with precise automatic risk & impact assessment
---
Understand risk in context with automatic risk analysis and impact assessment through Smartscape topology and PurePath distributed tracing based attack-vector analysis.
Identify vulnerabilities in Kubernetes infrastructure and in applications running in containers, virtual machines and traditional servers.
Prioritize "crown-jewel" protection through automatic service flow analysis from publicly available data.
Don't waste time and effort mapping dependencies with real-time, always-up-to-date dependency information.
Act rapidly and collaborate for fast resolution by understanding impact with service-flow, root-cause, real-user-sessions, and log/event data, all in context.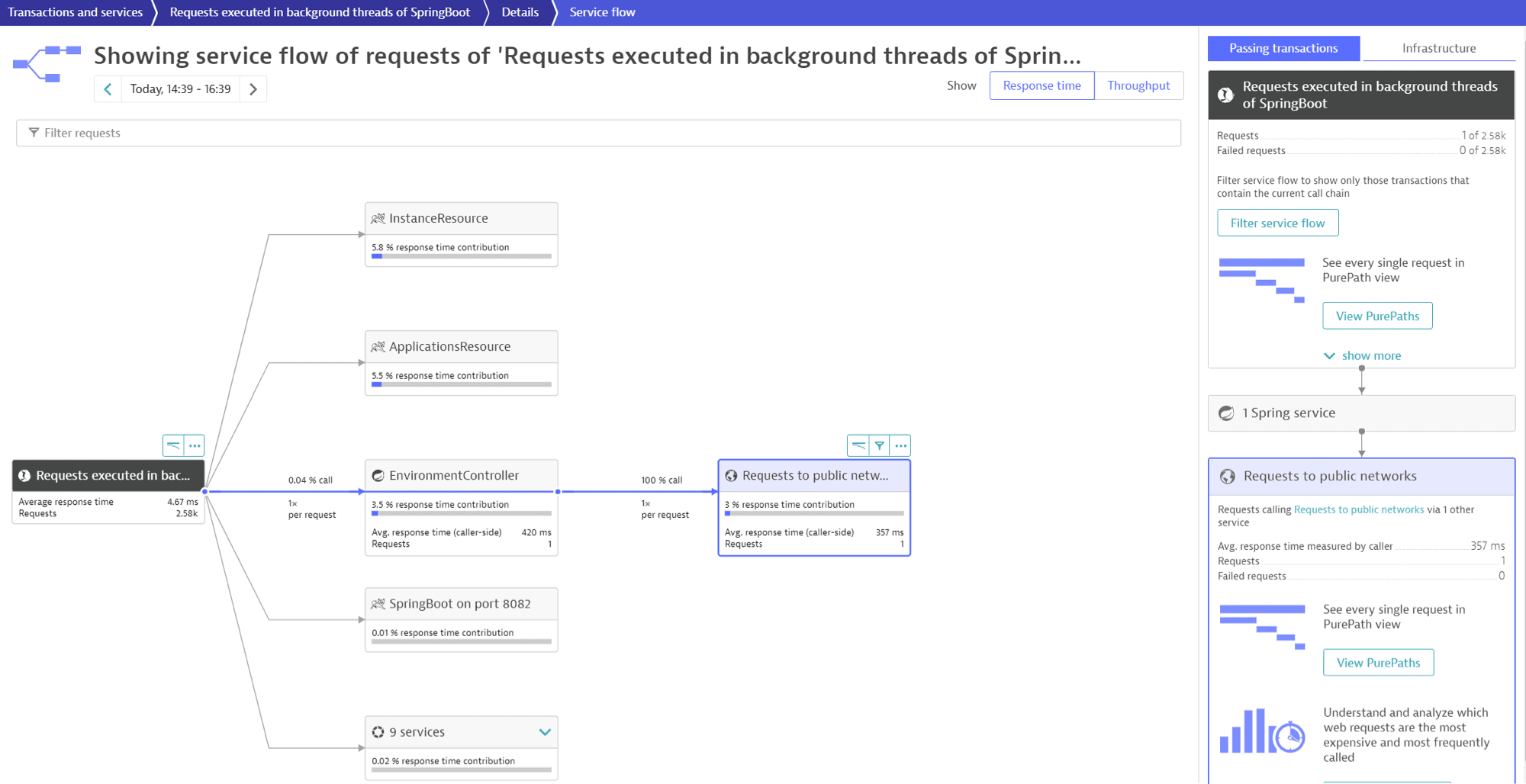 Focus DevSecOps teams on resolving vulnerabilities that matter and reduce false positives
---
Eliminate false positives and dev-team distractions through intelligent runtime analysis, filtering, and prioritization to:
Focus on exposures that are production relevant, and easily rule out others.
Fix high priority vulnerabilities first, such as the risk of sensitive data access and more.
Stop wasting engineers' time fixing irrelevant vulnerabilities.
Shift-left and: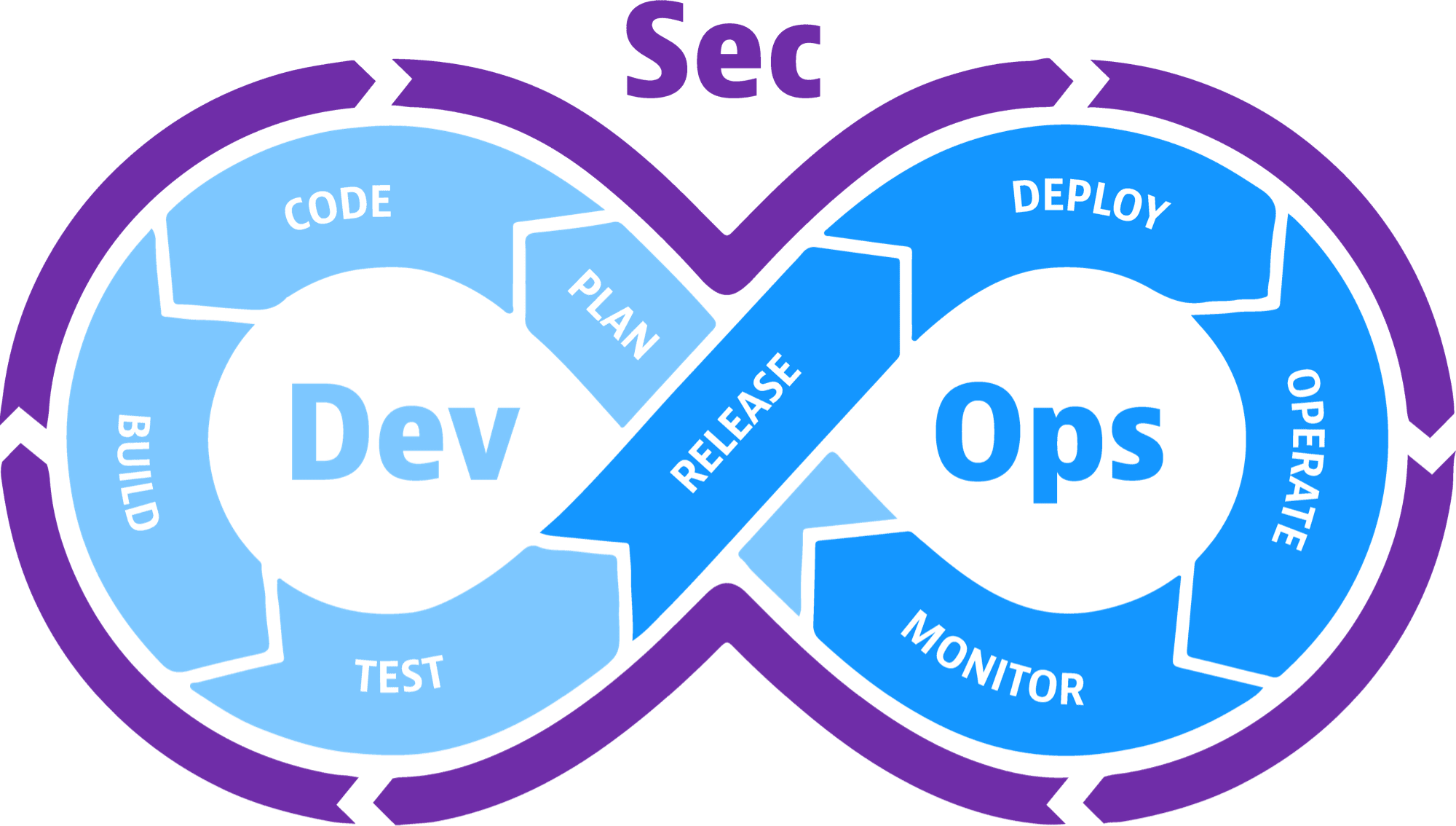 All-in-one observability and security powered by the Dynatrace Software Intelligence Platform
---
Proven:
Automation and intelligence built into the core of the platform.
Secure and scalable at 1000's of enterprises around the world.
Low platform overhead for always-on production use.
Application security at the flip of a switch.
Complete:
Observability and Runtime Application Self Protection through a single deployment of OneAgent.
Context from metrics, logs, and traces, plus user sessions, topology, network, and more.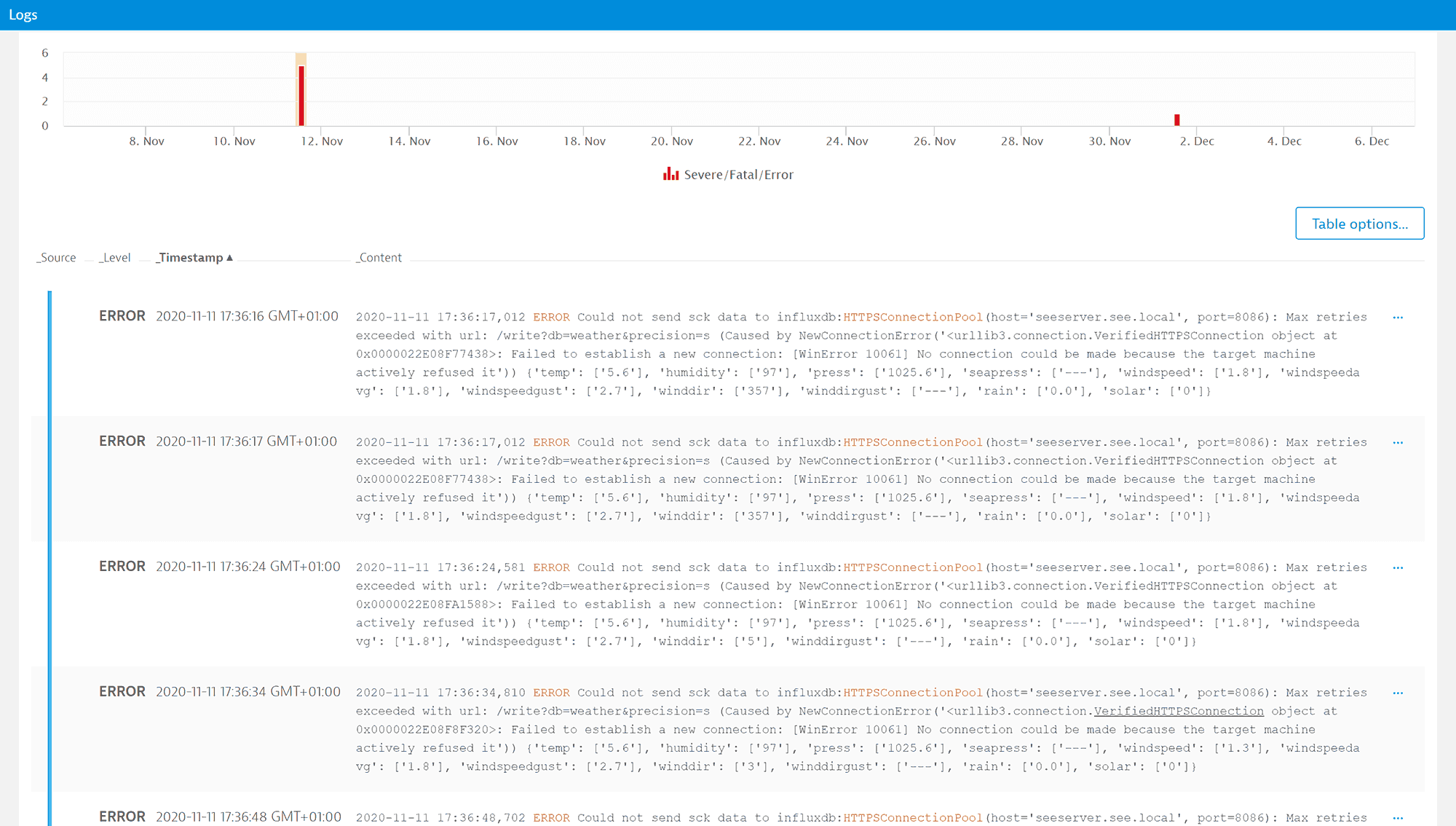 With Dynatrace Application Security, our DevSecOps teams finally gain the 100% production run-time visibility they need to defend against vulnerabilities in our Kubernetes environment. Its real-time, topology-driven, and precise risk assessment allows us to focus our energy where it matters for the business, eliminating wasted time spent working through thousands of false positives."
Jürgen Plasser, Application Security Management at Raiffeisen Software GmbH

Securing Cloud-native Applications
---
The way modern apps are developed and run is changing at light speed, and traditional tools for securing them just can't keep up.
Download this eBook from analyst firm Enterprise Strategy Group to hear what 383 cybersecurity professionals think about:
The current and future composition of cloud-native apps and infrastructure.
The security challenges and threats that result from this new complexity.
How integrated security platforms & automation can close the cloud security maturity gap.
A single source of truth for all DevSecOps teams
---
Harness automatic and intelligent observability at the core of our platform to innovate faster with greater confidence and collaborate more effectively
For more information, connect with your Dynatrace expert, chat with us in-product, or contact us here.
The All-in-one Platform
---