Free application performance management tools
Test drive our application performance management tools for free!
Make sure that your application performance and user experience is everything you need them to be! Dynatrace offers application performance management solutions that ensure your mobile and web technology is delivering exceptional user experiences. And if not, help you pinpoint issues at the code level instantly.
Did we mention these cool things were free?
Dynatrace Saas and Managed - Monitoring for cloud natives
Start monitoring your cloud native applications end-to-end! Powered by artificial intelligence, Dynatrace automatically learns how your service is supposed to perform. Stop hunting for problems and just fix them, we'll find them for you.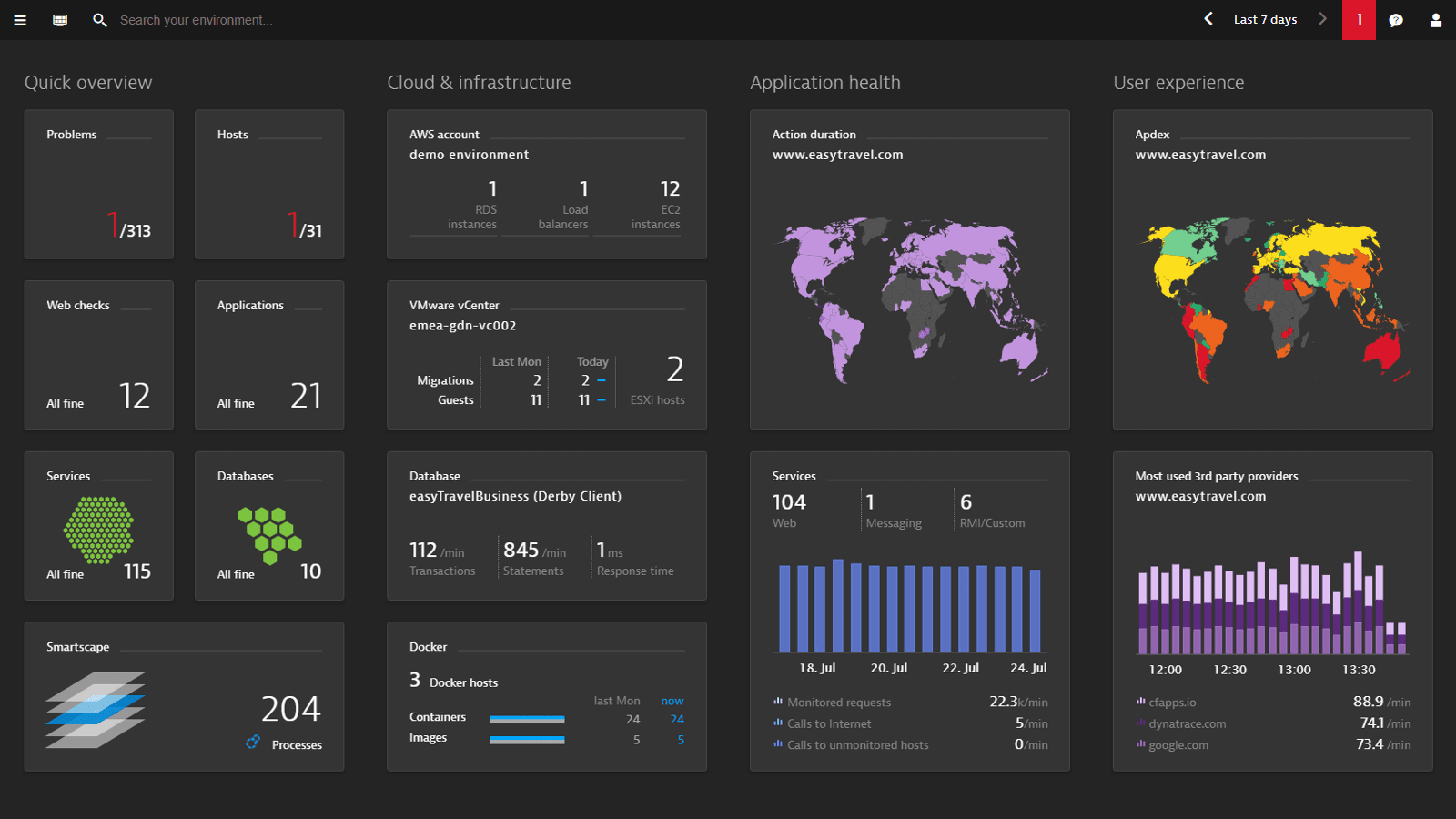 In under five minutes customizable dashboard views show all relevant metrics.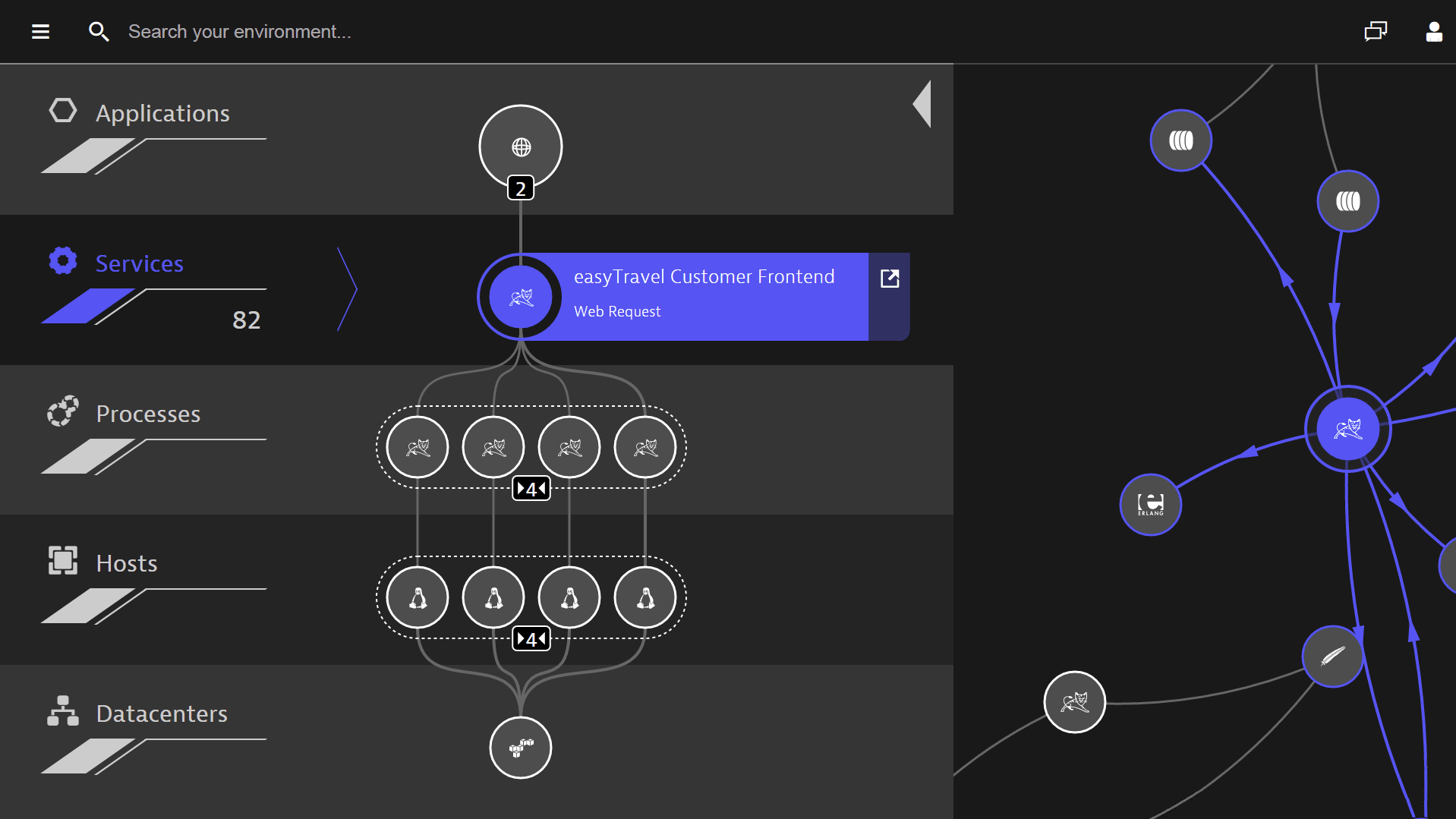 Auto-discover and visualize your application environment without any configuration!
Application Monitoring & User Experience Management free trial
Want real time insights into application performance and user experience analysis? Supported technologies and environments include Java, .NET, PHP, Mobile. Start your 30-day FREE Dynatrace trial today!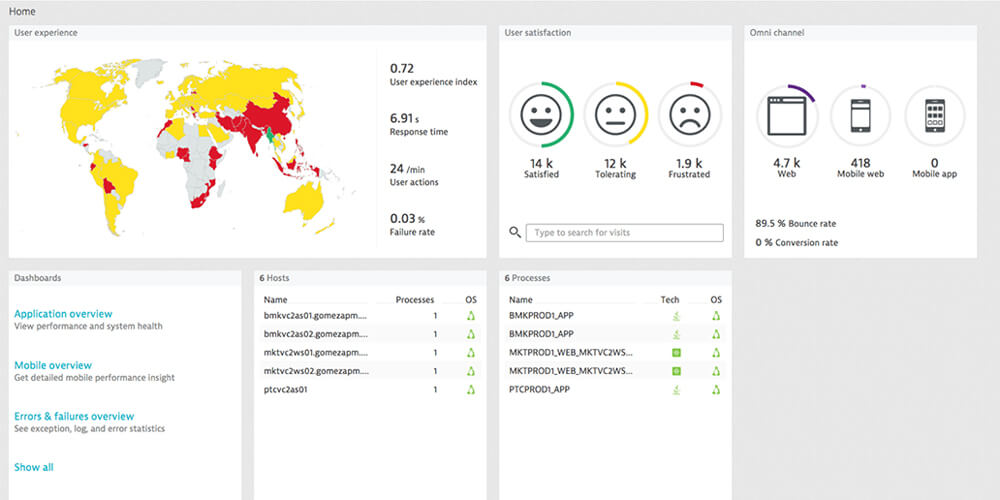 Without changing a line of code get 100% end-to-end code-level performance visibility: Browser, Web-, App- and (No)SQL Activity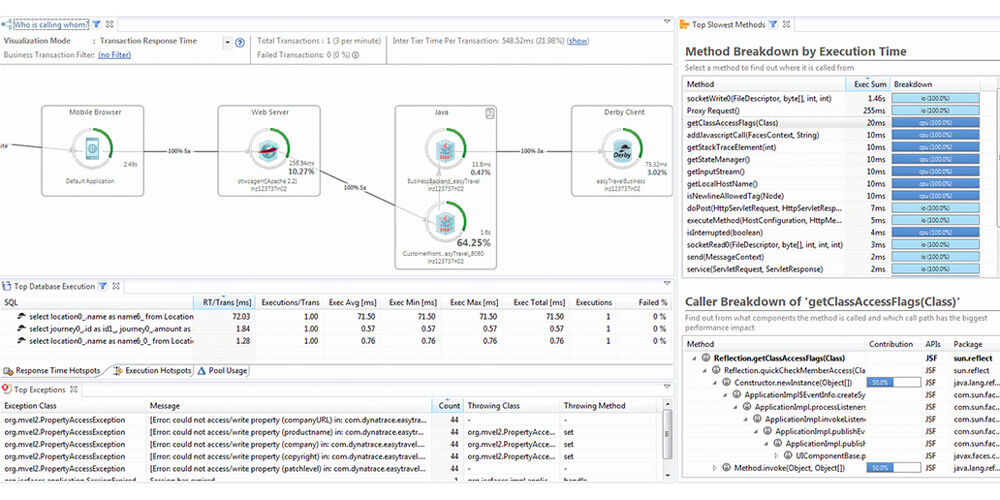 All methods, arguments, HTTP Parameters and SQL Statements in one place for each request. Explore, Share, Compare
Benchmarks
How does your mobile or web site performance stack up against industry leaders or your competitors? With Dynatrace Benchmarks you have access to the mobile and web site performance of thousands of global companies across dozens of industries.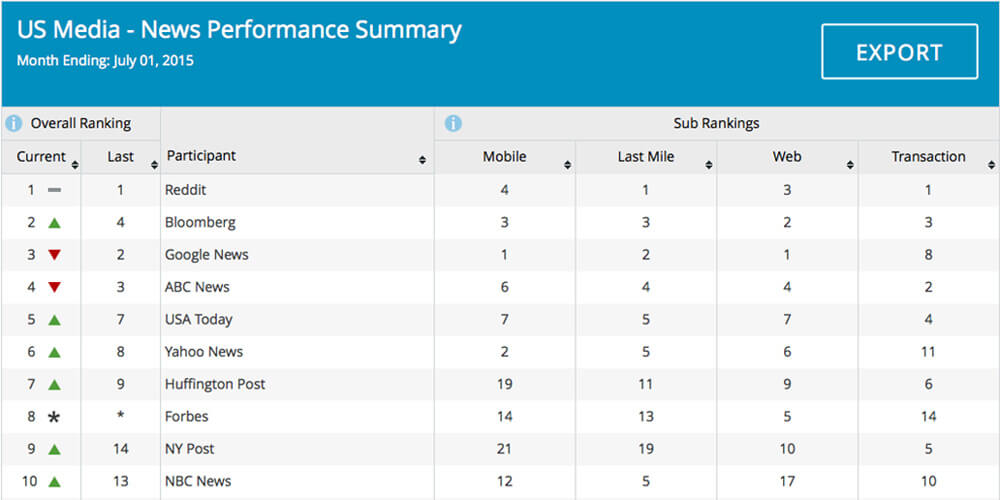 Track the site performance of industry leaders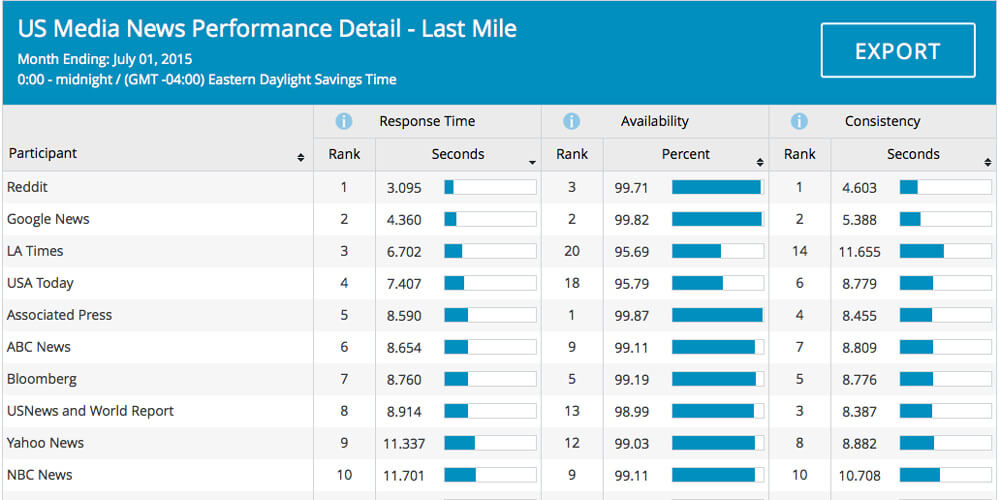 See detailed performance measurements of your competitors
Mobile and website performance test
Speed isn't just a good thing—it's everything. Take the world's most advanced performance analysis test and know exactly how users experience your website.
One of our performance experts can help you to identify your specific needs and show you a custom demo.