Automatic root-cause analysis
Dynatrace artificial intelligence automatically pinpoints the reasons underlying performance issues.
Try for free
See the magic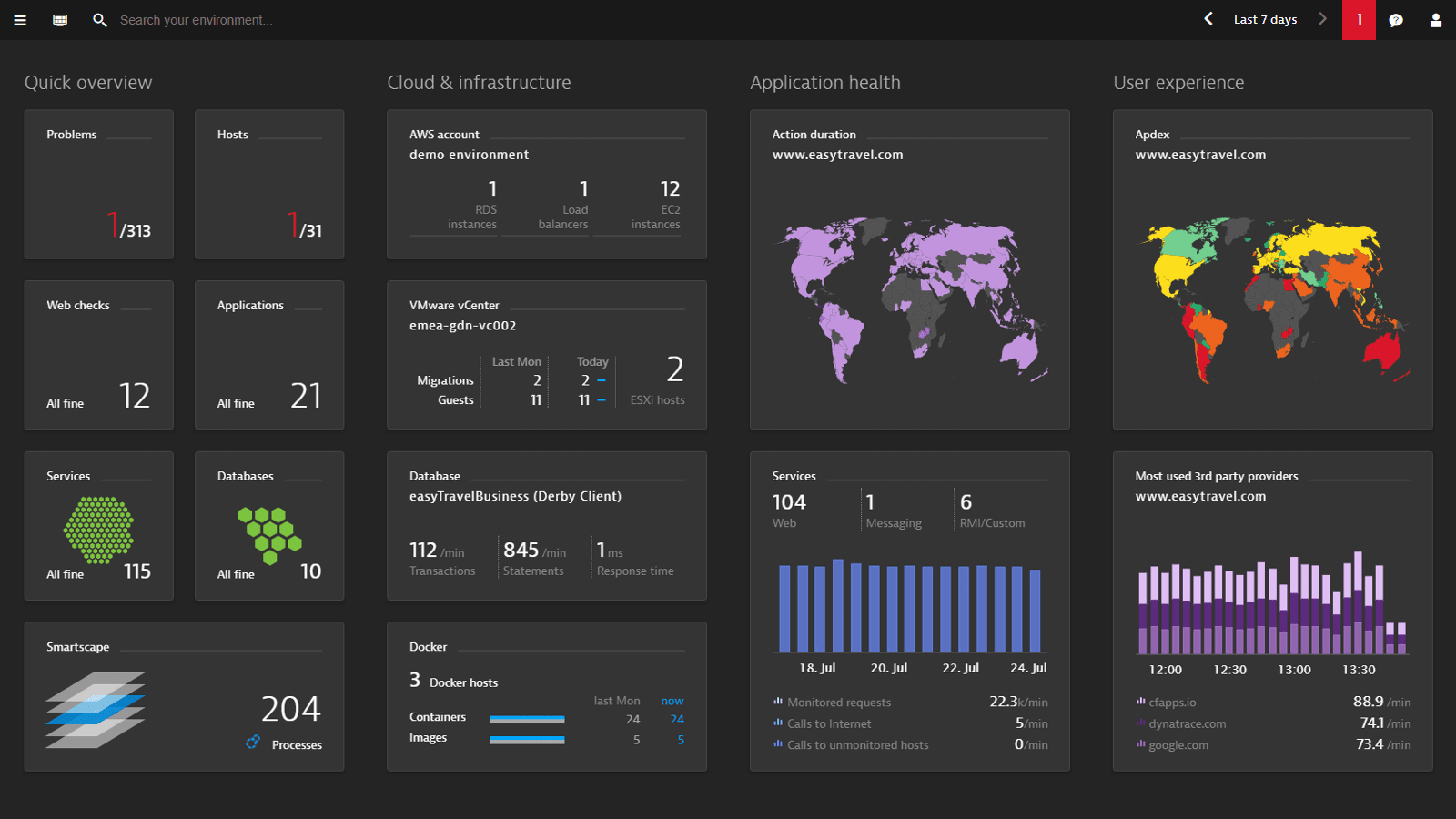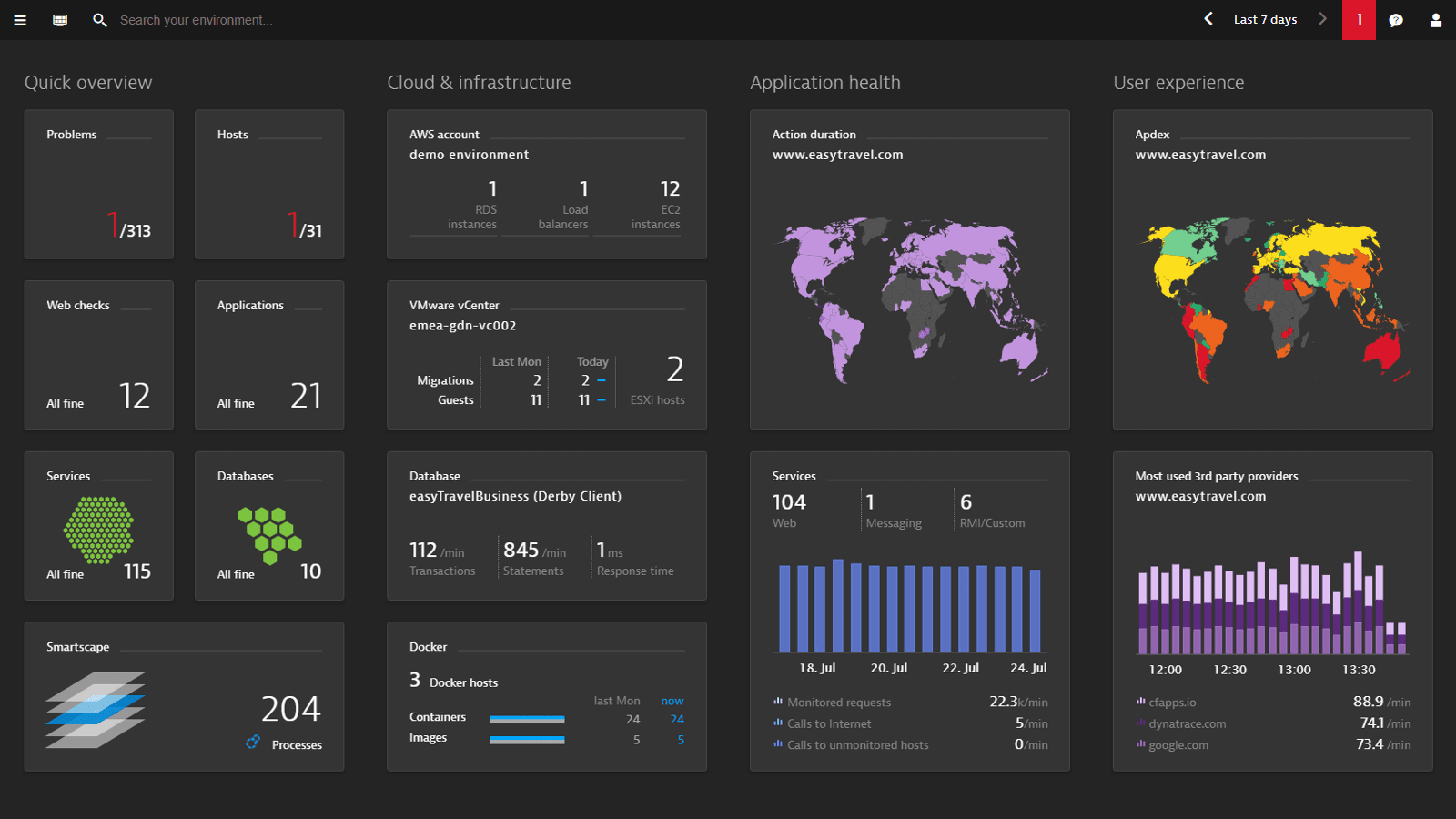 Resolve problems before they impact your customers
---
Dynatrace identifies performance issues before your customers are affected by them. Problems are prioritized based on their impact to your customers. So you always know how severe a problem is and if it's impacting the user experience of your customers.
When critical performance issues are discovered, you don't have to manually interpret dozens of data sources to know the root cause.
Dynatrace provides a single problem notification that identifies the root cause of the problem.
Because you don't need to invest time into finding problems, you can focus on fixing them.
Check out this short video to see Dynatrace automated root-cause analysis in action.

"With Dynatrace, we immediately identify problems, quantify the business impact and share root cause data with our teams. This ensures that any incident causes minimal impact to our end users."
Cut down your mean time to repair by 90% or more
---
Performance problems are seldom isolated, one-time events—they're usually symptoms of larger issues. Dynatrace artificial intelligence looks at billions of events and helps you address the causes of problems, not the symptoms.
Artificial intelligence understands causation throughout your entire IT environment.
Only Dynatrace can reliably uncover the underlying cause of performance issues.
Gain a head start in bug fixing through deep-dive analysis into source code and database statements.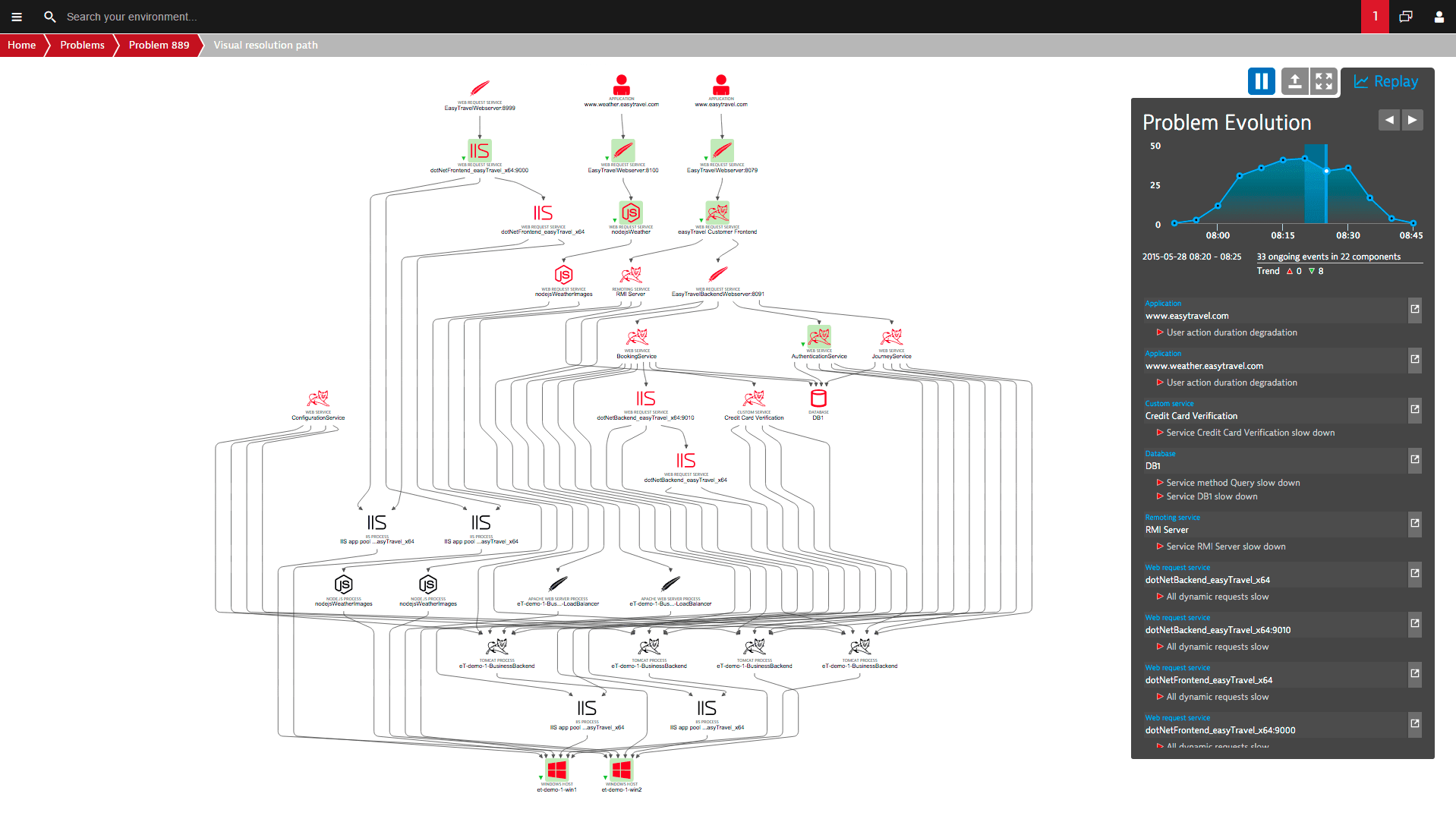 Resolve highly complex problems visually
---
Applications in today's increasingly complex and highly dynamic environments have more dependencies than a single person can effectively analyze with traditional monitoring tools.
Dynatrace artificial intelligence detects causal relationships in elastic application environments automatically and continuously.
Leverage instant replay of application problems. Watch in detail how the various components of your environment were affected over time.
View an interactive infographic that tells you where a problem is and what you can do about it.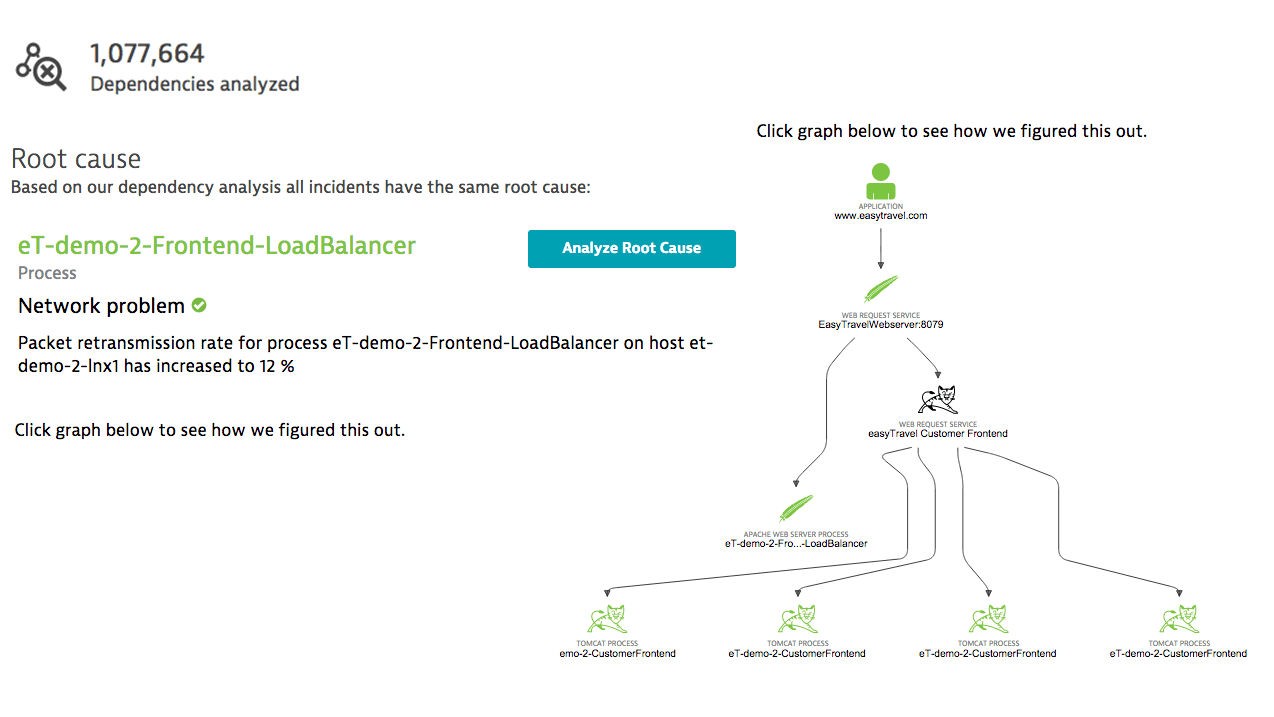 Take Dynatrace for a test drive
---
You'll be up and running in under 5 minutes:
Sign up, deploy our agent and get unmatched insights out-of-the-box.
Just a few of our enterprise customers
Dynatrace named a 2021 Gartner
Magic Quadrant Leader
---
2021 Gartner Magic Quadrant for APM
Named a Leader for the 11th consecutive time
Download report
2021 Gartner Critical Capabilities for APM
Scored highest in 4 out of 5 use cases
Download report