Optimize mobile application performance
Dynatrace mobile monitoring gives full insights from mobile to backend services to ensure a positive user experience
Try for free
See the magic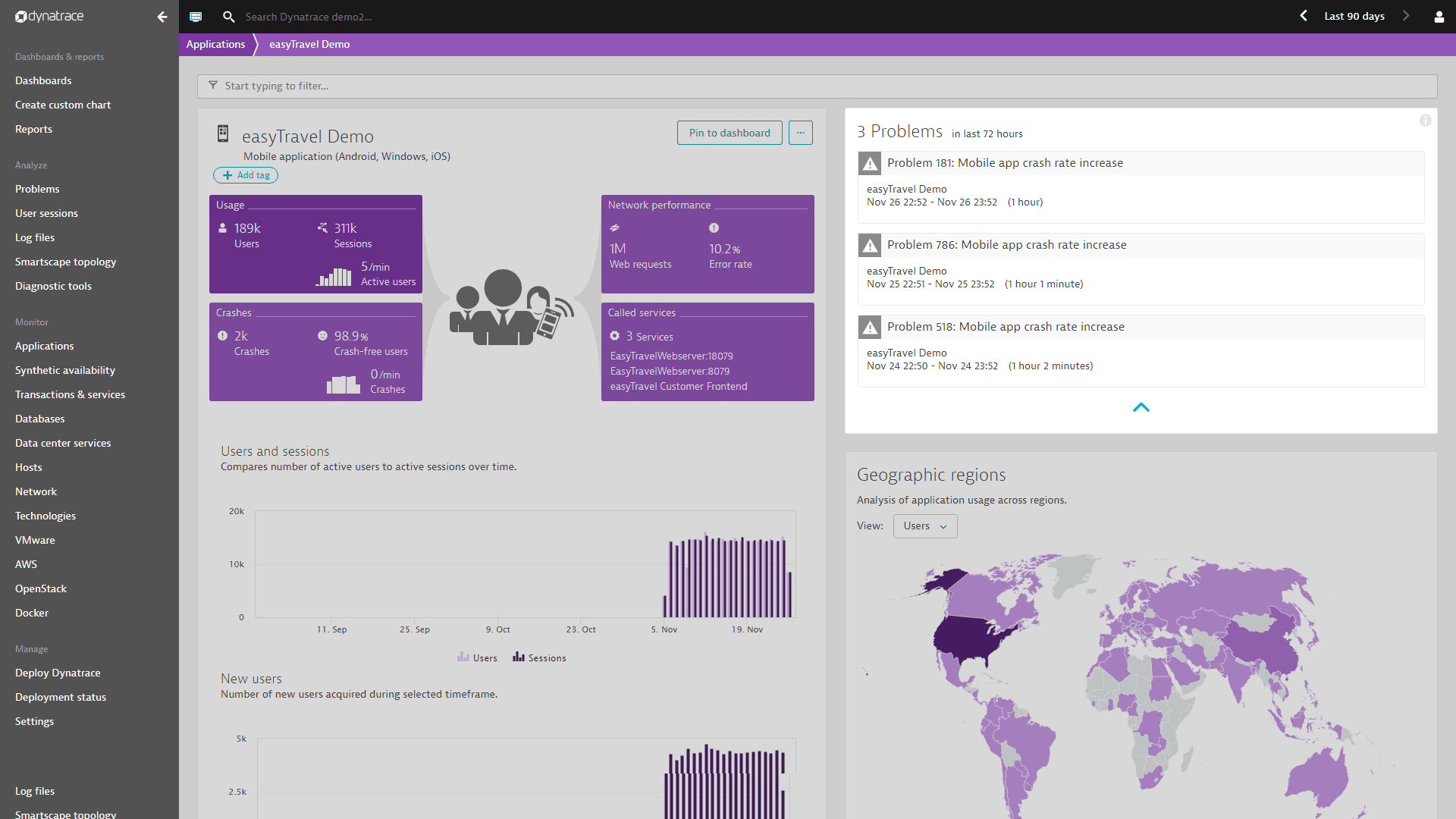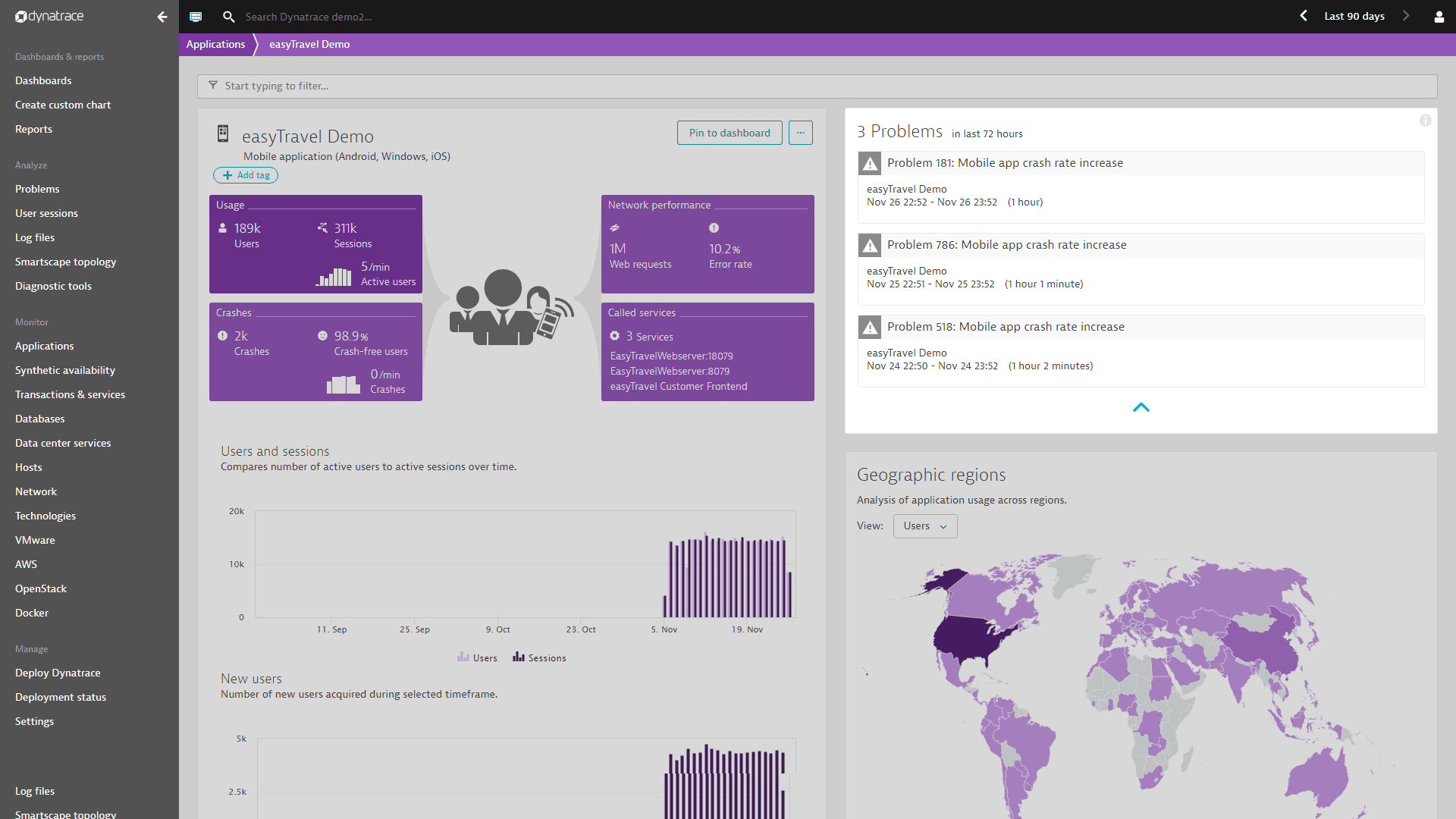 Crash Analytics: Understand how and why apps crash
---
Sometimes crashes are unavoidable, but with Dynatrace, we show you the platforms and other criteria under which app crashes most frequently.
Filter crash results based on multiple dimensions such as app version, OS type, OS version, device-type, jail-broken status and more
Downloadable symbolicated and deobfuscated stack traces with detailed user device information, including steps that led to crash
Quickly reproduce crashes and pinpoint root causes to fix the problems immediately
Metrics on percentages of happy, crash-free unique users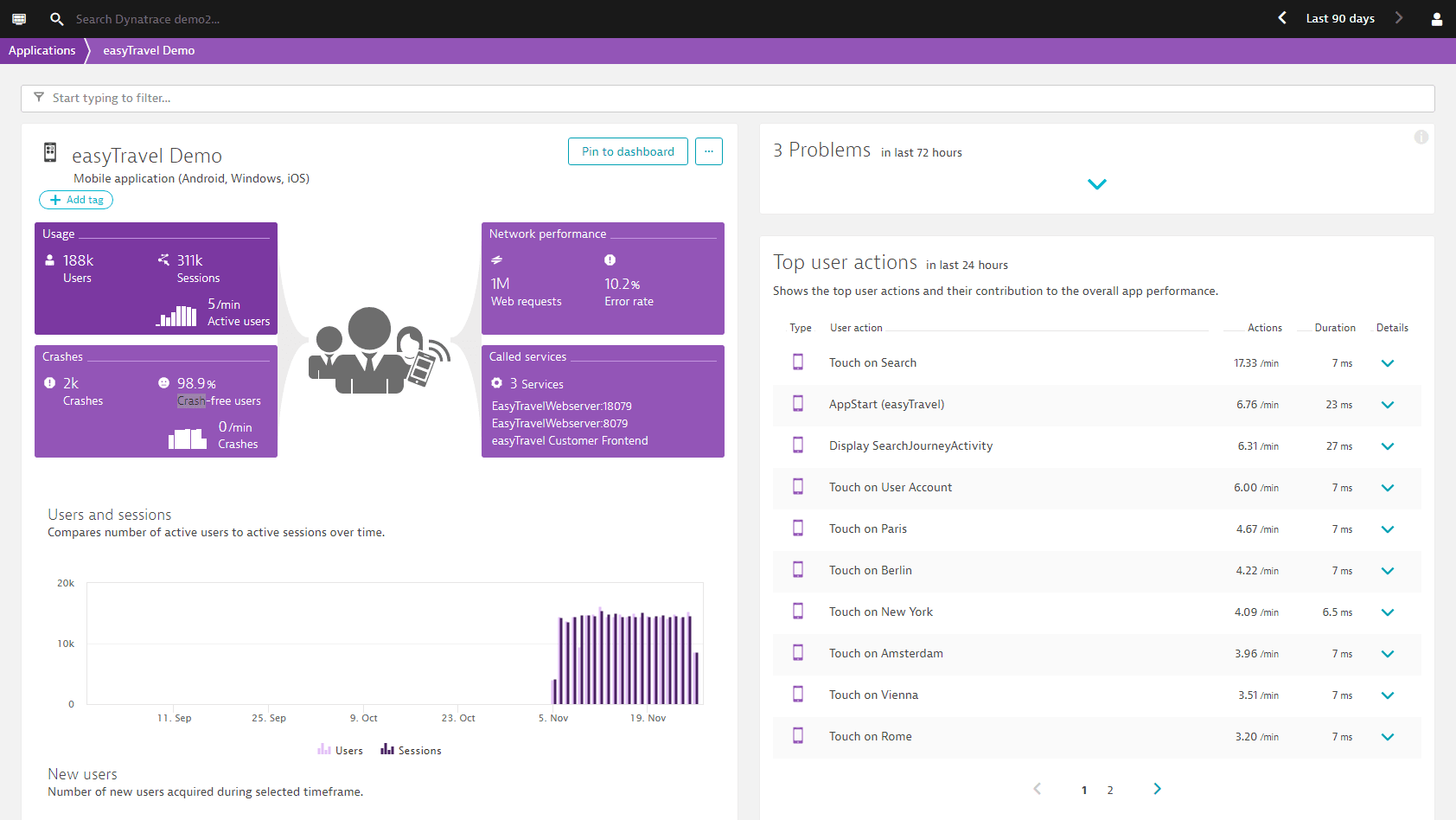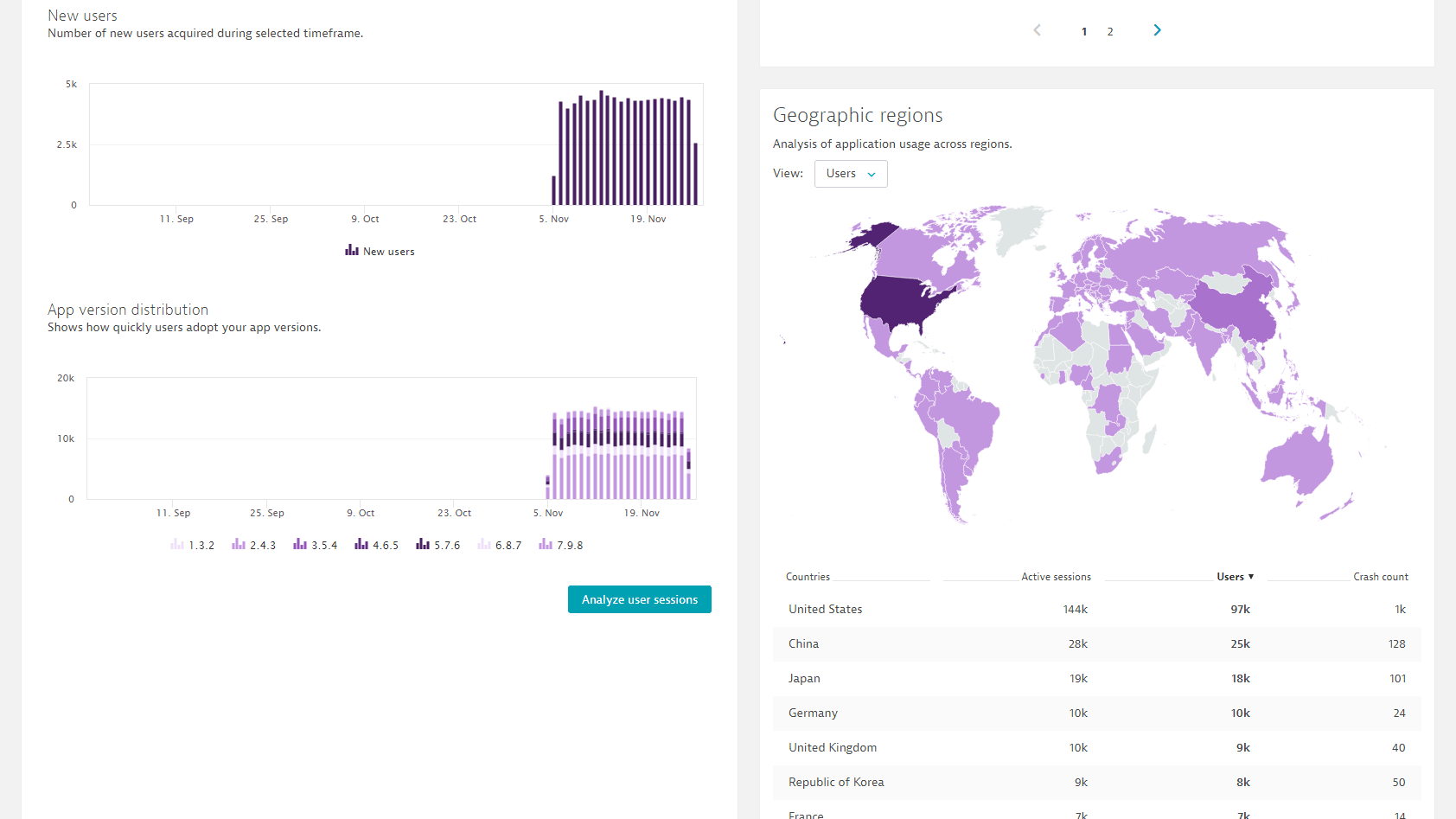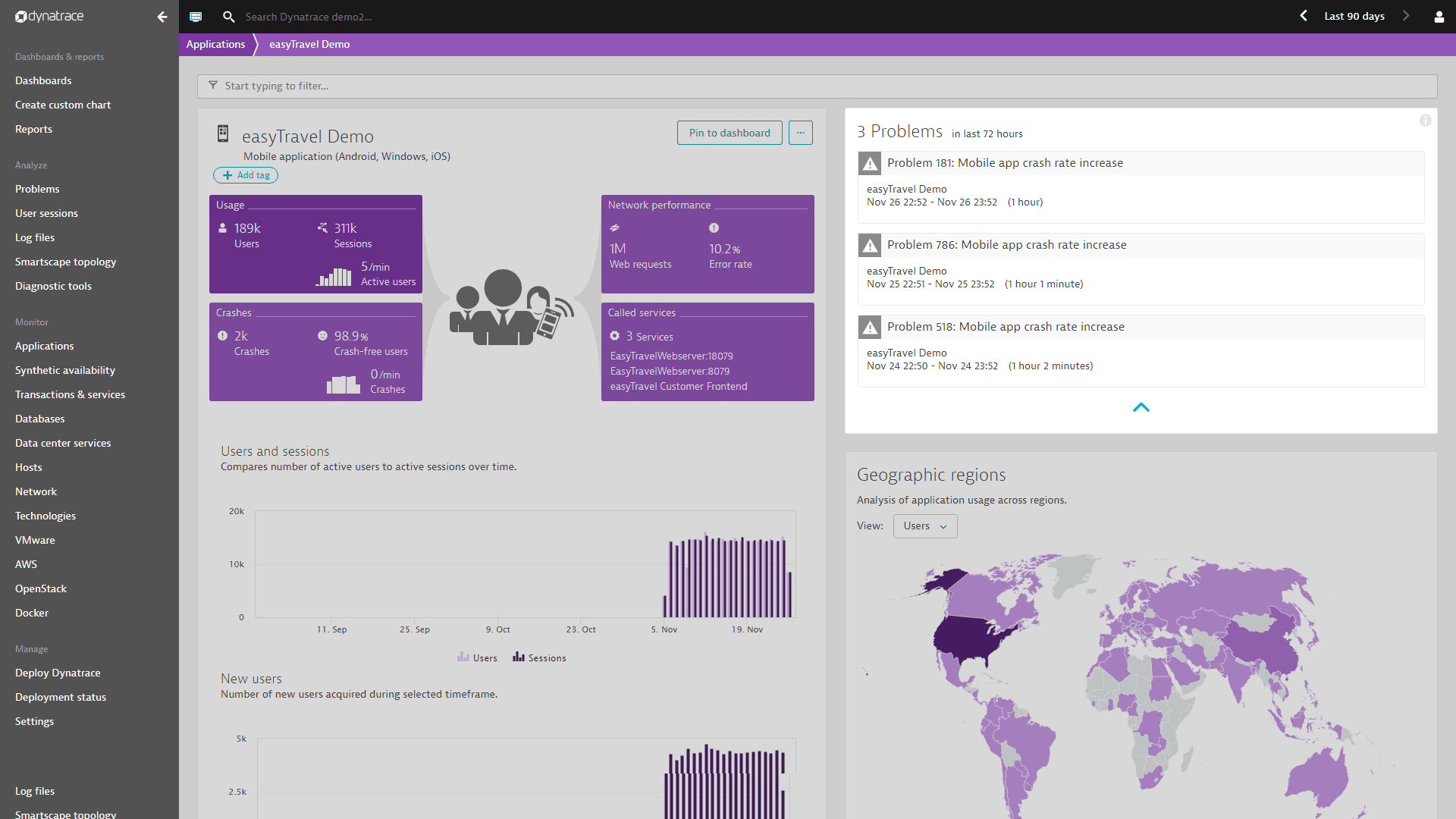 Mobile application monitoring for the customer-centric era
---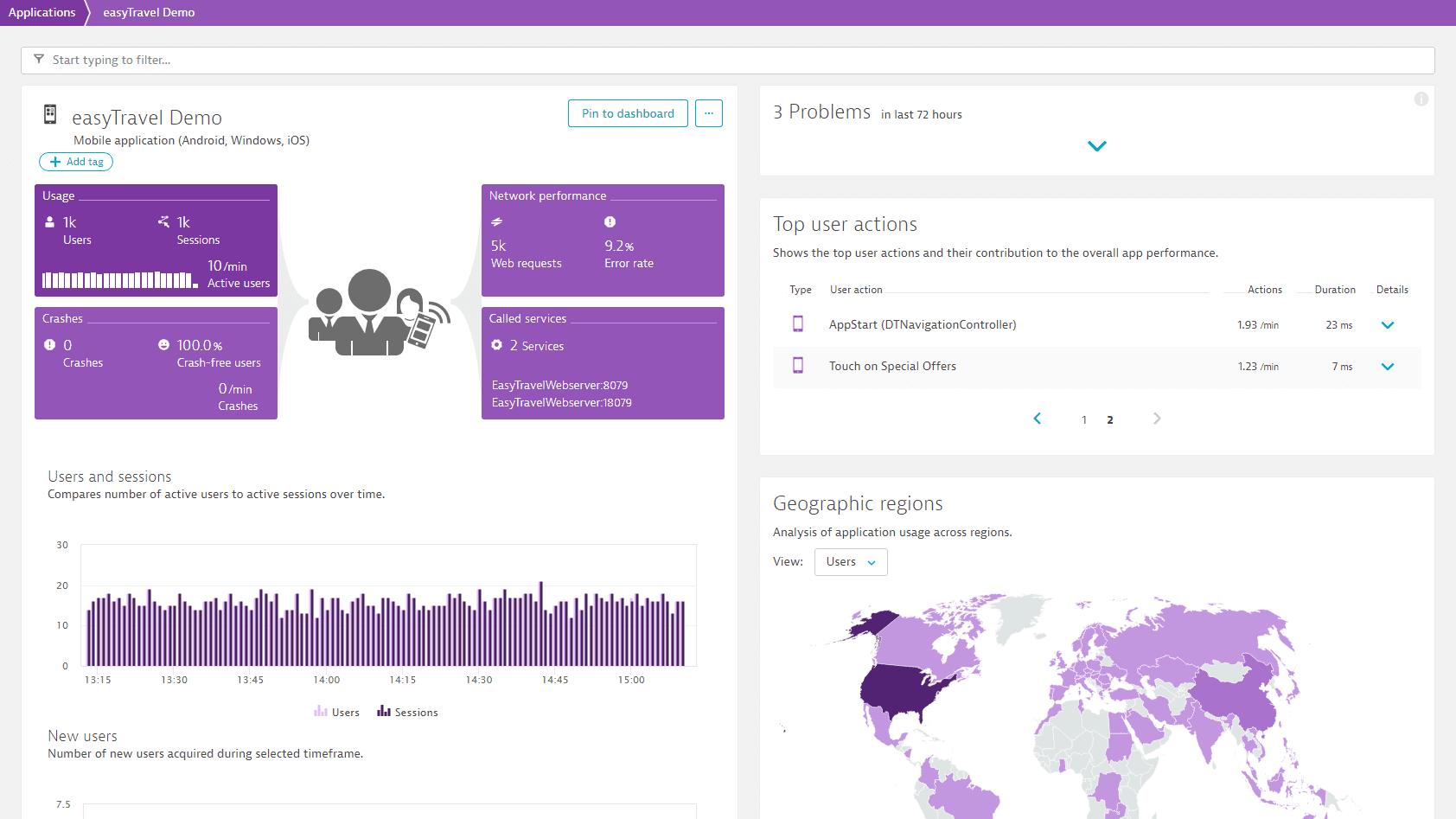 Monitor your app's performance
When it comes to mobile user experience, performance is key. Dynatrace lets you understand the level of performance that your customers experience and whether they are using an Android device or latest iPhone. Dynatrace provides:
Top HTTP requests
Number of HTTP requests
Error rate
Request time
Action duration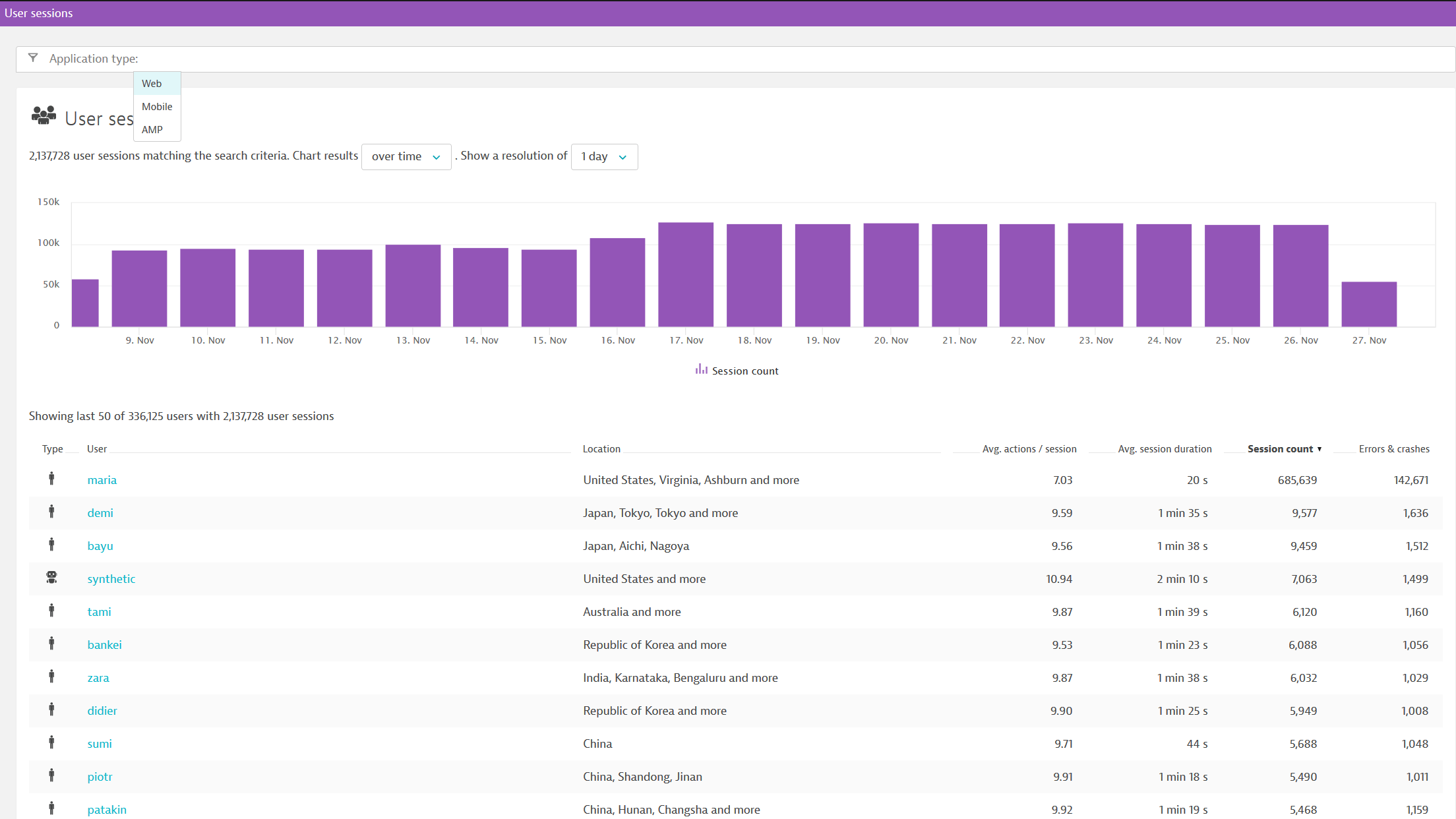 Improve mobile user experience
Dynatrace provides integrated monitoring of your native mobile apps, backend services, and 3rd party services you depend on. With Dynatrace mobile application analytics you get to know your user base by monitoring and tracking:
Users / sessions
New users
User path through your app
App version distribution
Geographic regions
Try mobile app monitoring with Dynatrace for free!
---

"As an online retailer, website and mobile performance is critical to us because it directly correlates with the customer experience and revenue generation. That's why we rely on Dynatrace."

"Instead of using separate tools for web monitoring, application performance management and server monitoring we now have a single all-in-one solution, Dynatrace."
Get the full picture, including backend service performance
---
With increasing complexity, both native and hybrid mobile apps rely on backend service infrastructure. Dynatrace automatically discovers your entire application stack with AI-driven Smartscape technology.
Visualized interactive map for access to performance statistics on individual components
View of interdependencies within your environment from apps all the way down to underlying services, processes, hosts and datacenters
See mobile app performance together with all your applications
Ability to pinpoint root cause of each detected problem in the application-delivery chain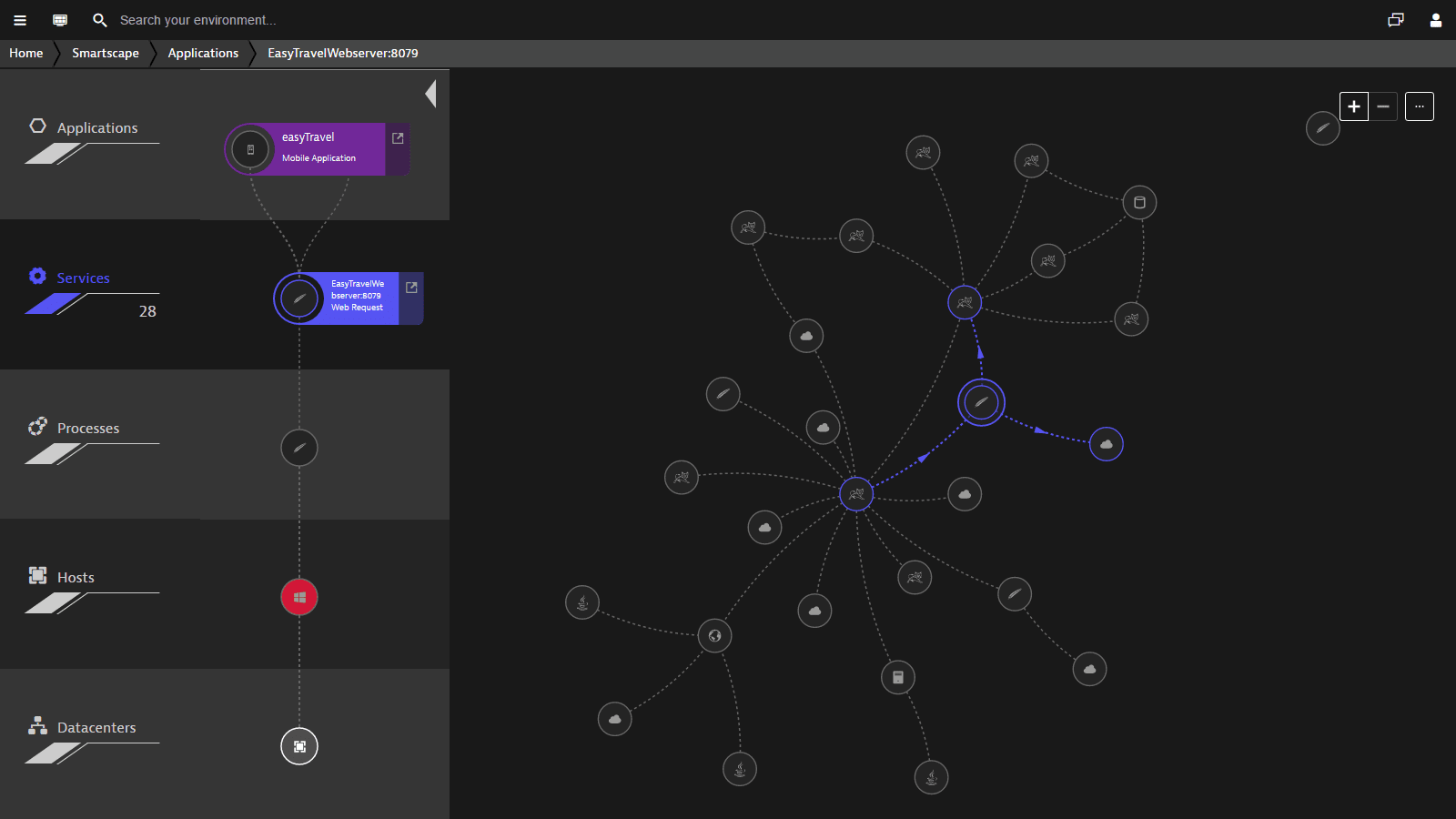 Strategy made simple
---
You only get one chance to make a good first impression. Therefore you need built-in expertise to lead the way—and we've got it. The Digital Experience Insights service is designed to drive an active mobile performance optimization strategy and culture even if you don't have a lot of time or resources in-house. Start today and unleash your maximum potential.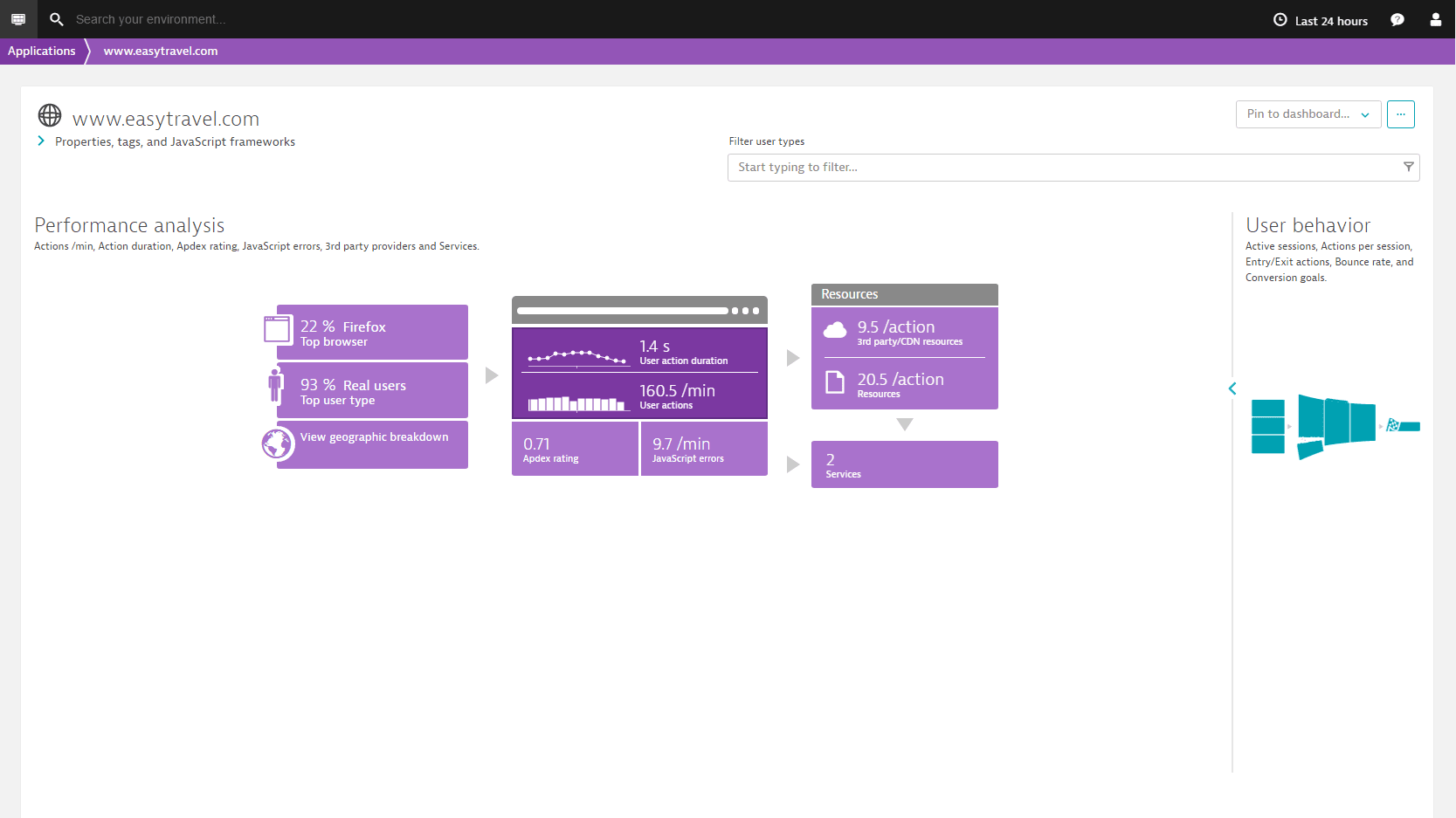 Start mobile app monitoring in under 5 minutes!
---
Just a few of our enterprise customers
Gartner recognizes Dynatrace as a 2020 Magic Quadrant Leader for APM
---
Gartner's 2020 Magic Quadrant
Named a leader for the 10th time
Download report
Gartner's Critical Capabilities
Scored highest in 5 out of 6 use cases
Download report