Synthetic monitoring
Synthetic monitoring provides all the information you need to understand if your applications are performing as intended and, in the event they're not, help you quickly figure out what's going on.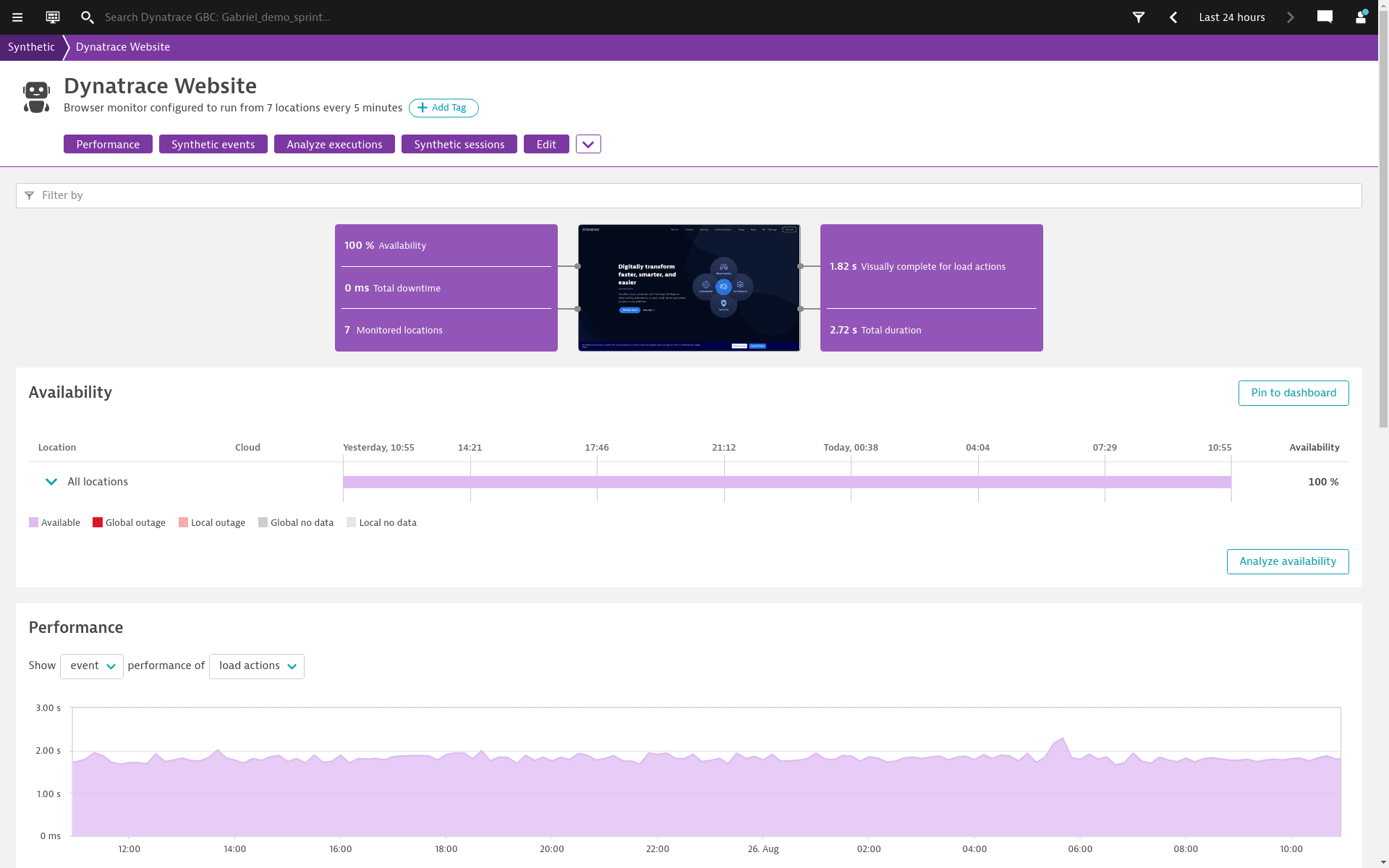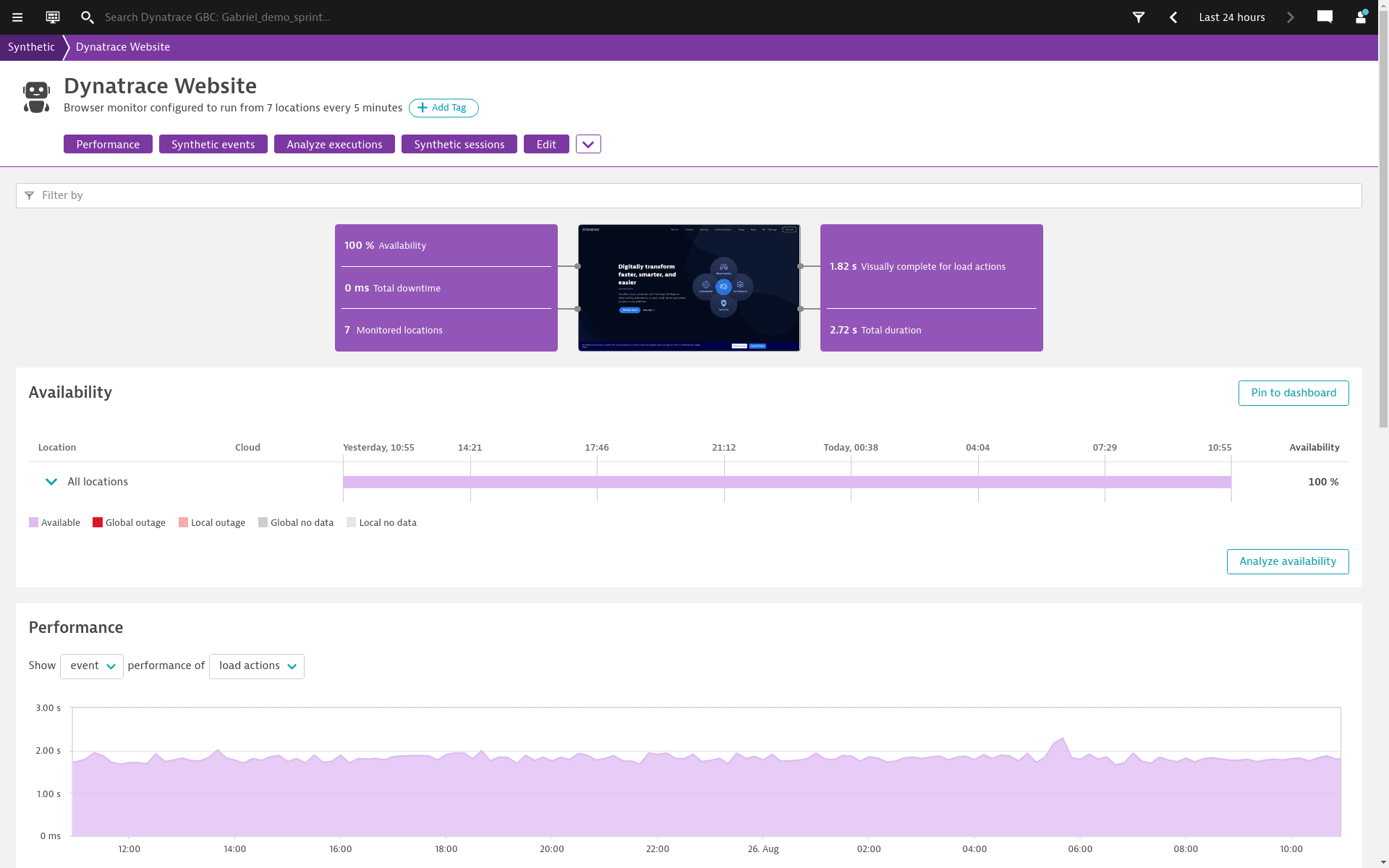 Dynatrace is the trusted solution for digital experience monitoring: Learn more
Less than 3% of incidents are found before affecting users
---
Get proactive with Synthetic Monitoring
Simulate, measure and compare your mobile and web channels using a best-in-class network with low latency, high throughput, and highly redundant to monitor performance from the geographies where your customers are located and emulate real user behavior from around the world.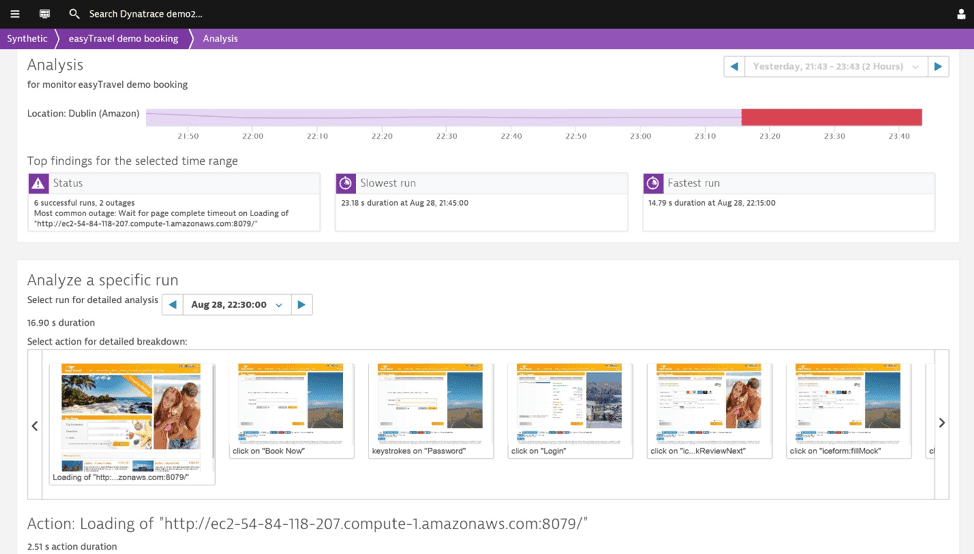 Just a few of our enterprise customers
Simulate business-critical customer journeys
---
Using our unique web-based recorder, easily click through and record the business-critical transactions most important to your business and customers.
Monitor critical workflows without scripting, using a simple web-based recorder.
Play back scripted transactions, including all the screen, keyboard, and mouse interactions that your real users perform.
Capture business transactions and run them from real browsers.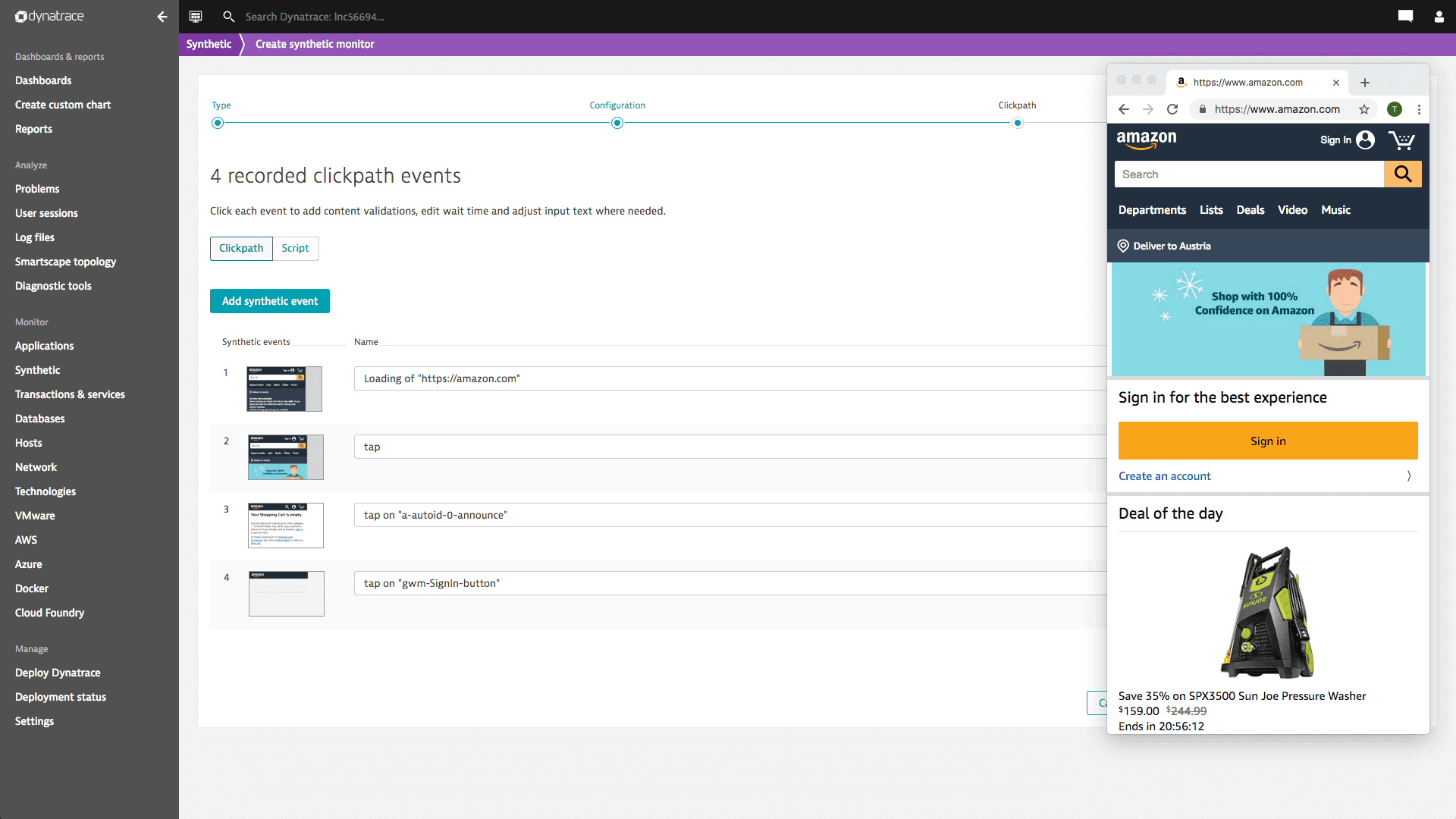 Stay on top with competitive benchmarking
---
Benchmark your site's performance directly against your competition to know exactly where you stand.
Optimize your performance with techniques used by industry leaders to achieve superior results.
Benchmark your site's performance against the competition's key pages and transactions in real time.
Compare application performance from the end-user perspective using last mile and mobile benchmarks.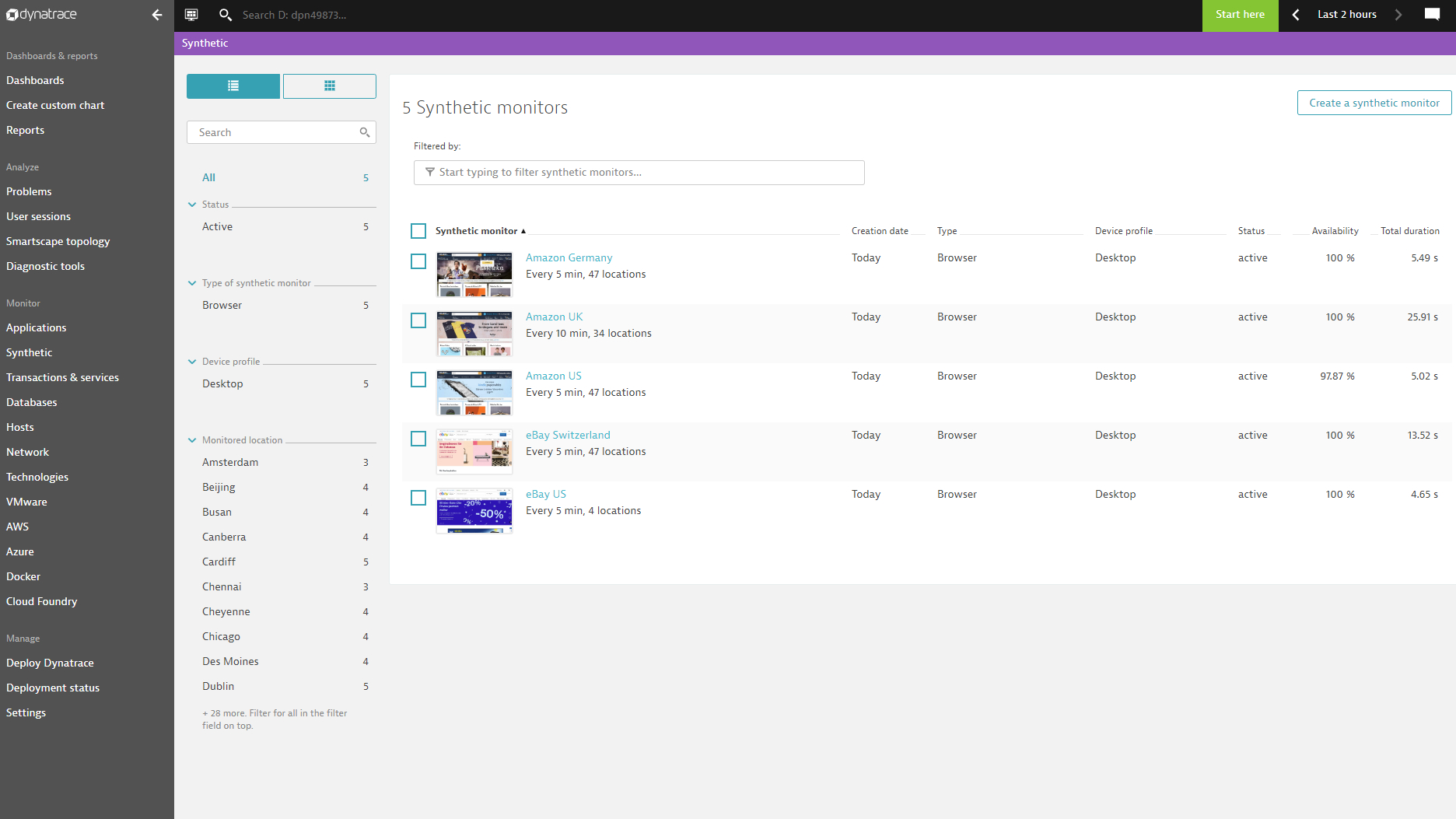 SLA monitoring—Monitor your application 24/7
---
Ensure that your web application is available and performs well from anywhere in the world to meet your SLAs.
Ensure that your key web, mobile, cloud, and streaming pages and transactions perform properly from all customer locations, all the time.
Dynatrace uses all major desktop and mobile browsers to comprehensively simulate customer journeys from thousands of locations around the world.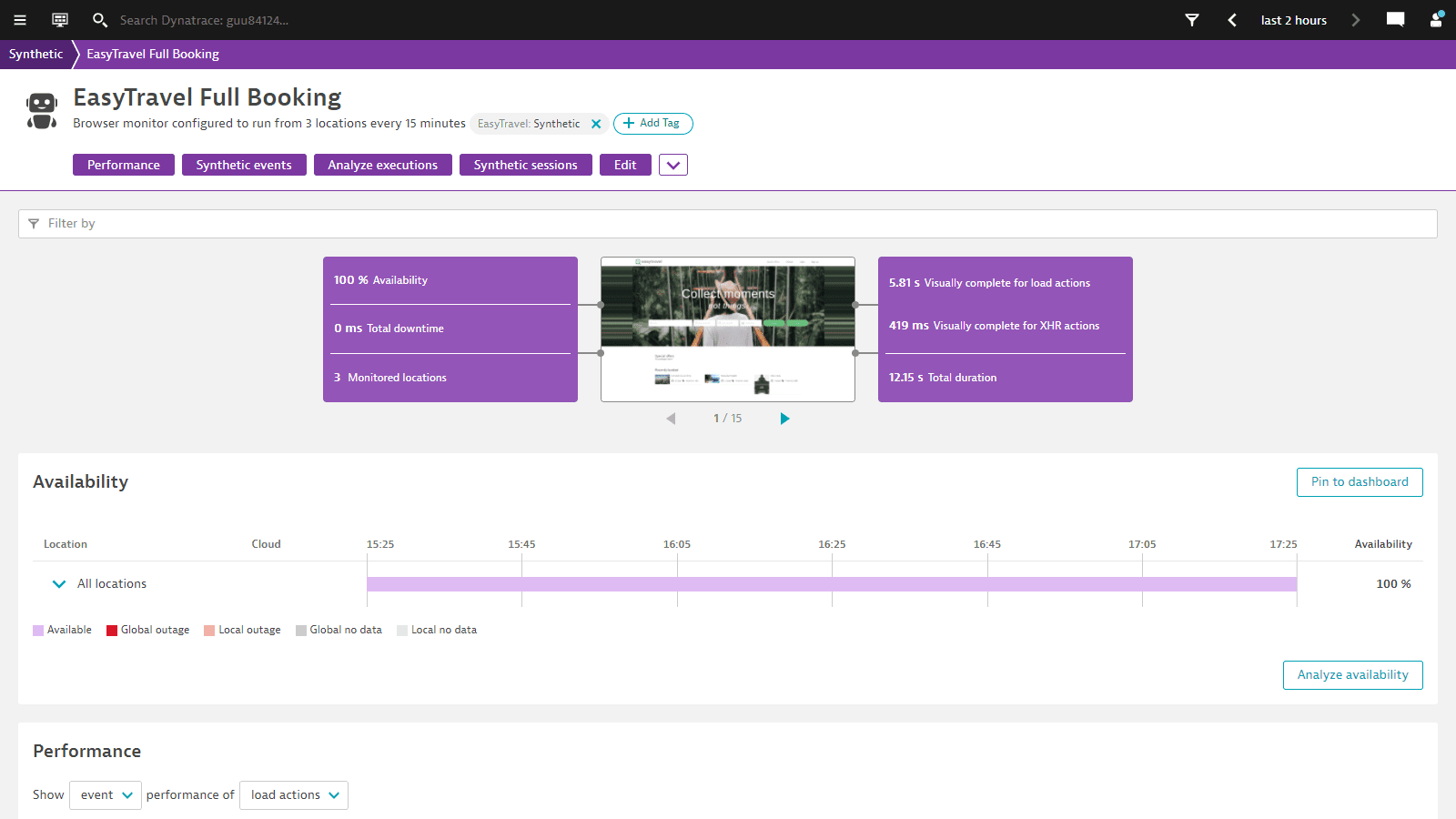 Manage CDN and 3rd party performance
---
Ensure SLA compliance between IT, business stakeholders, and third parties.
Gather response time and availability by third-party object or host.
Quantify the benefits that different CDNs provide in your key geographies.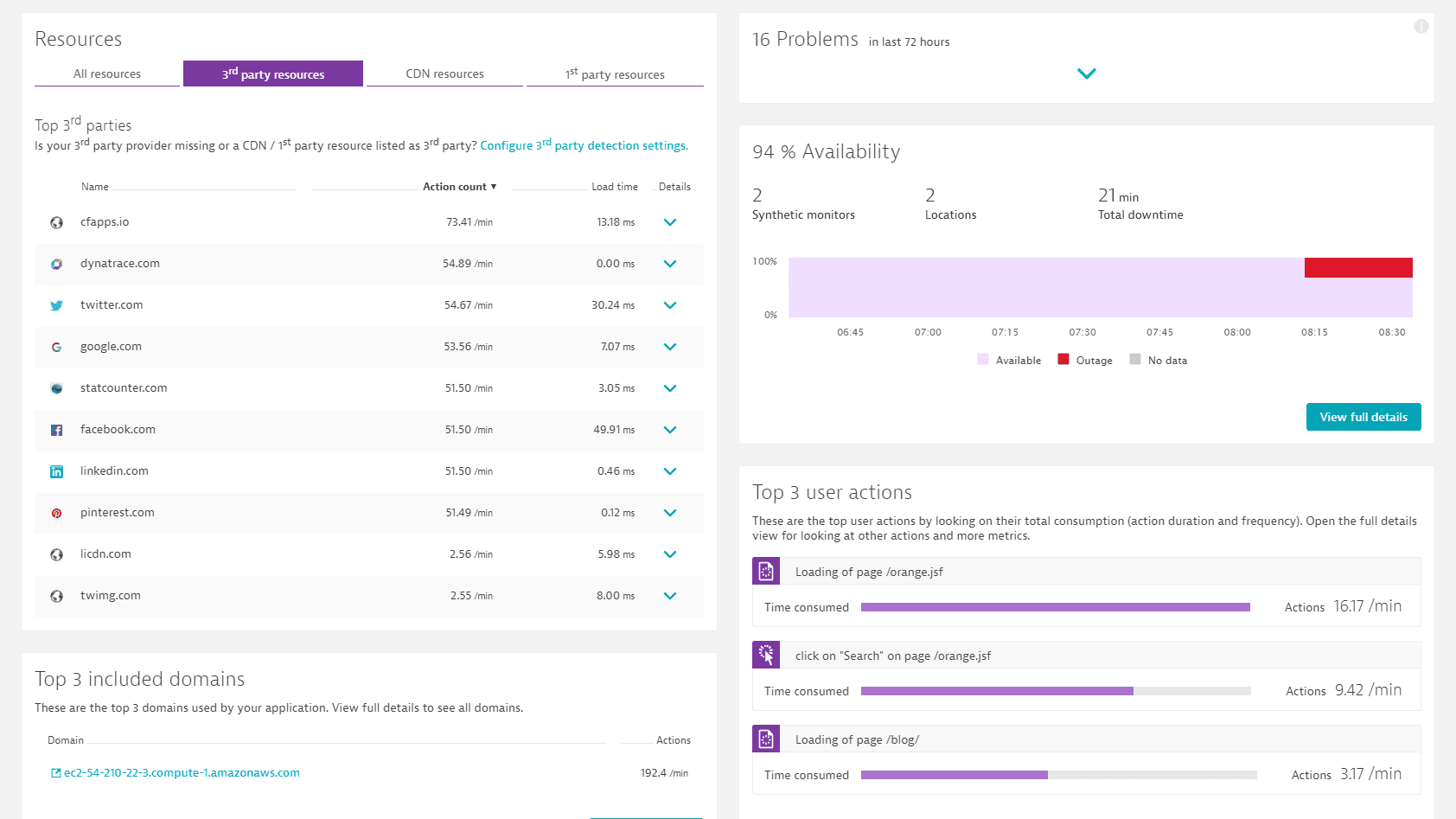 Proactive problem analysis
---
Eliminate manual troubleshooting through automation: Analyze hundreds of test executions, thousands of objects, millions of dependencies and billions of events in just seconds!
Rank problems by importance—issues that impact service quality appear at the top of the list.
Integrate with Slack, VictorOps, Opsgenie, PagerDuty, ServiceNow, and more. Dynatrace is ChatOps and ITSM friendly!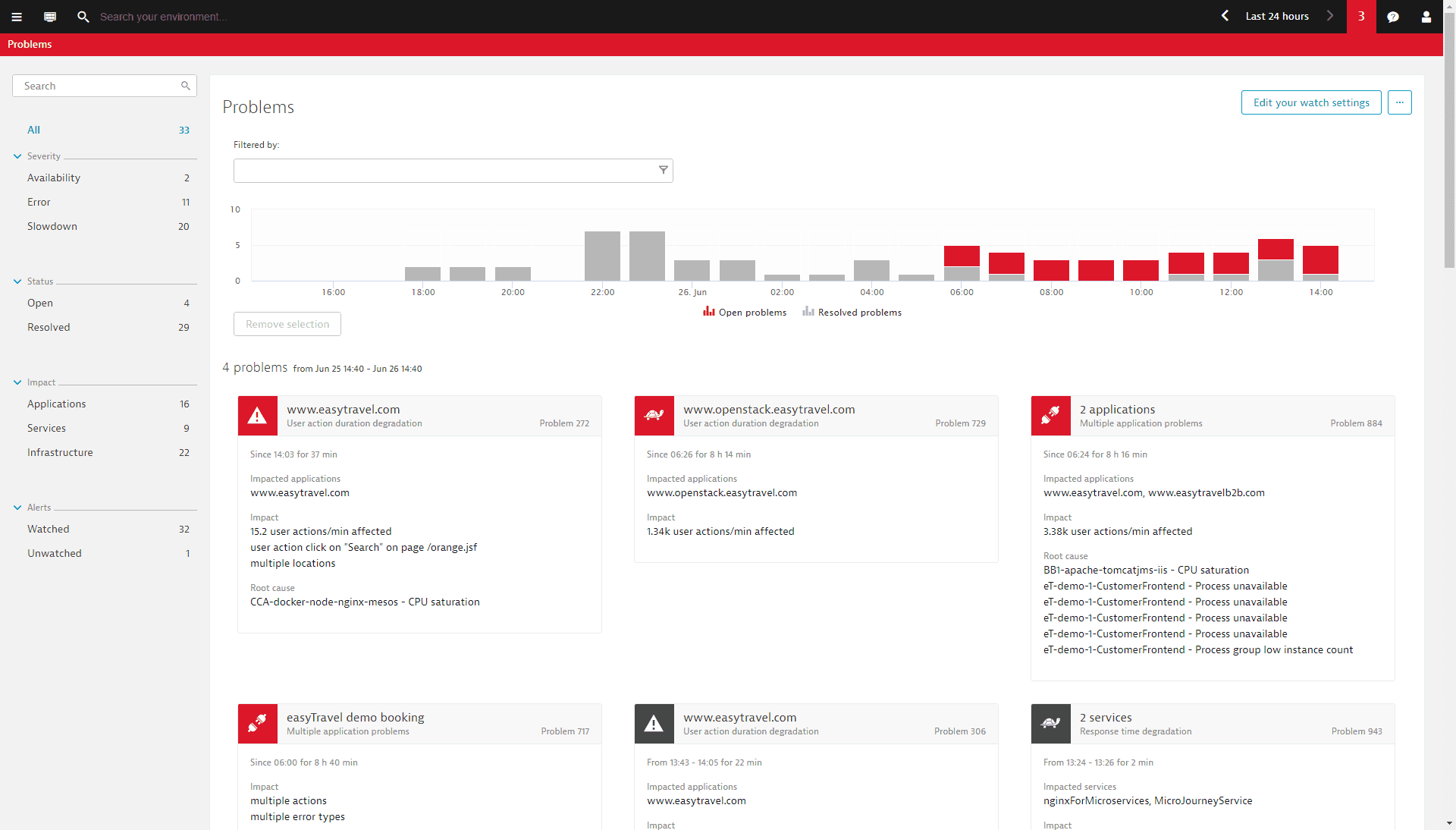 Light the way
---
You need built-in expertise to lead the way—and we've got it. The Digital Experience Insights service is designed to drive an active performance optimization strategy and culture with synthetic testing technology, even if you don't have a lot of time or resources in-house. Start today and unleash your maximum potential.
Explore customer stories
---
What's new