APM for healthcare
The emphasis on healthcare reform and regulations is changing the core culture of healthcare. Applications used in healthcare are a large part of this change, making performance critical as almost every aspect of medical care is increasingly relying on applications.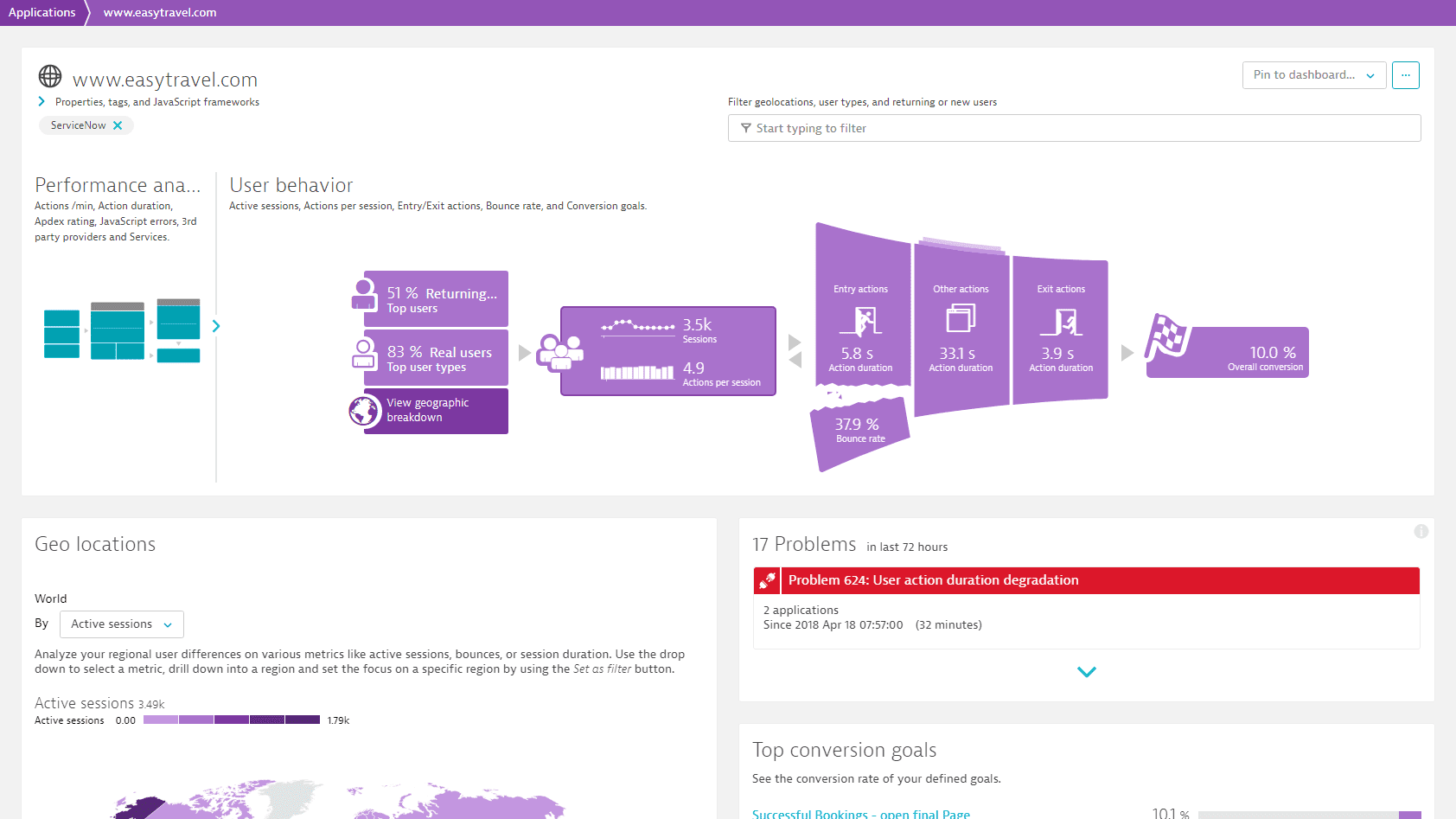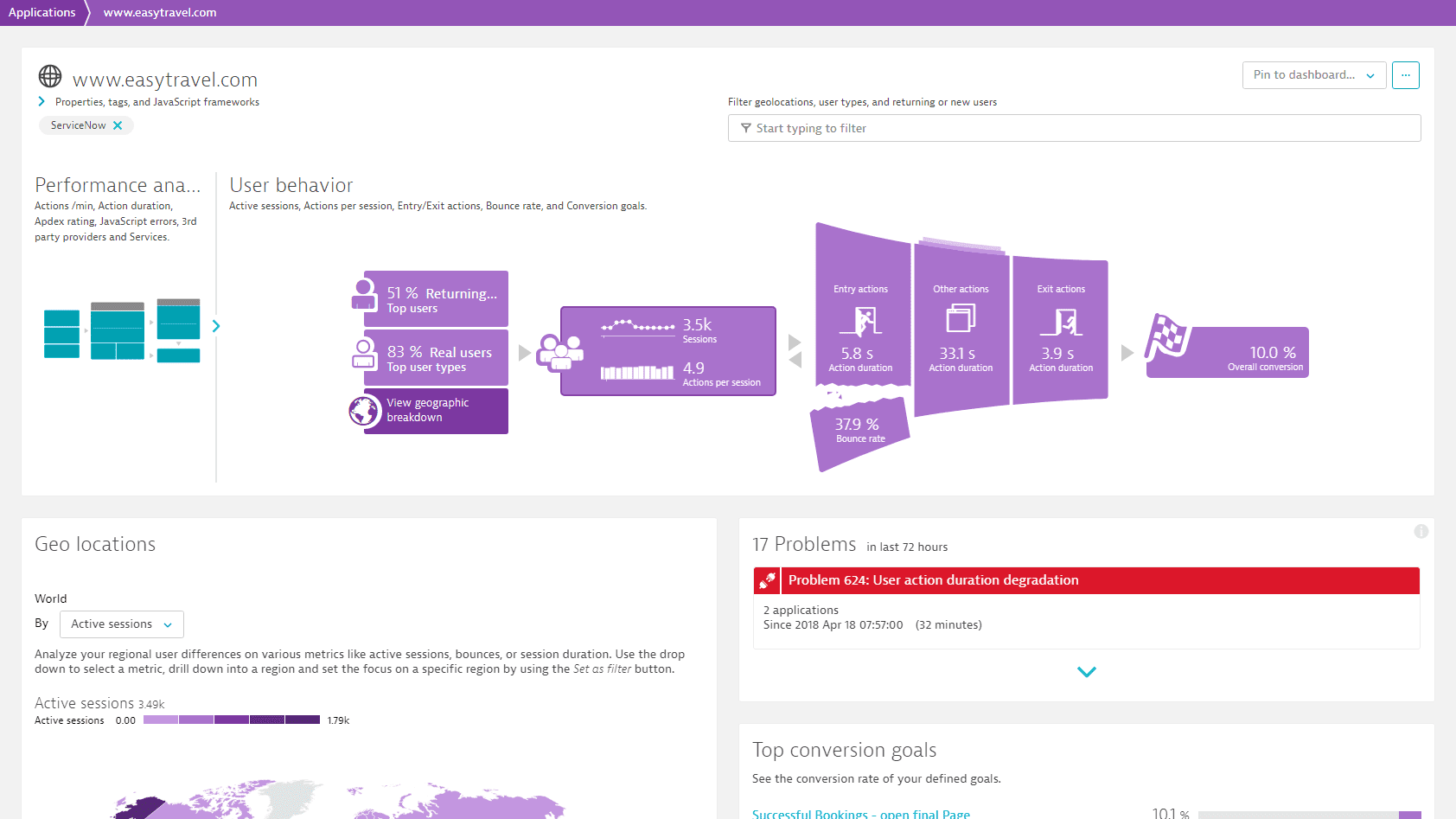 Quality patient care is crucial for hospitals and healthcare providers
Today's healthcare providers are more reliant than ever on their IT departments to deliver highly accessible, functional and performing applications:
Electronic health records (EHR)
Messaging
Imaging
Collaboration
Prescription Management
Virtual office visits
These online systems and applications touch all facets of patient care, so one simple failure can lead to poor patient care.
Optimize performance of your applications to improve customer experience
As with any complex, dynamic application environment, a host of factors threaten to negatively impact performance. Optimizing the performance of healthcare applications should focus on providing a useful and effective way to improve the quality of patient outcomes by improving the quality of end-user experience
Dynatrace is the go-to performance monitoring solution for all your digital performance needs
---
Dynatrace helps business, operations and development manage the complexity of the digital age.
Automatic detection and alerts to slow response times and outages
Prioritize performance optimization based on real digital-business outcomes
Complete insight across all your websites and native/hybrid mobile apps to instantly see issues
Better collaboration with IT around a common language based on digital experience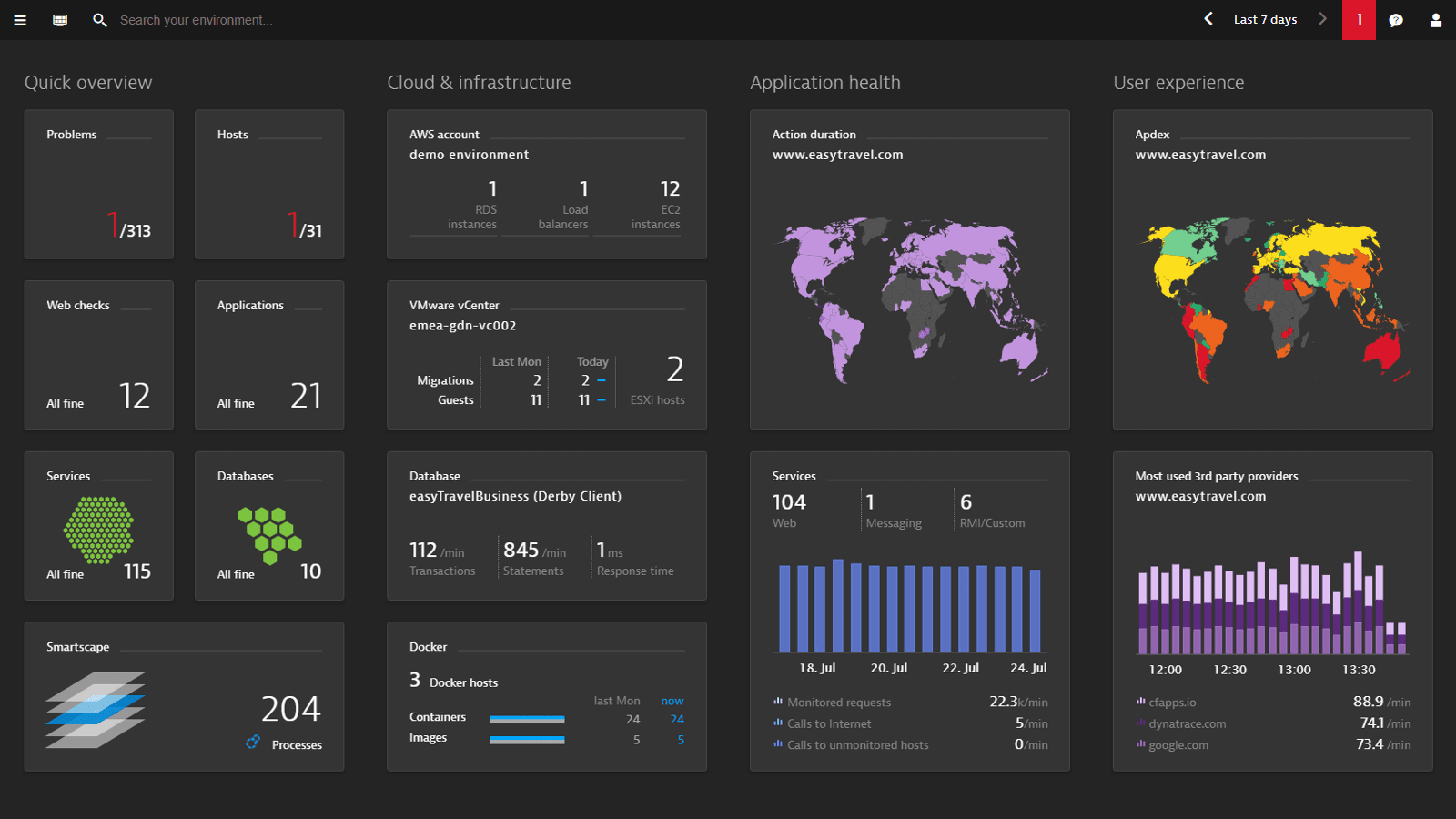 Dynatrace supports better patient outcomes
---
Dynatrace is the best in class for finding and resolving problems fast, all the way down to the code level.
Dynatrace learns how your application environment performs and proactively detects anomalies
No more war rooms, artificial intelligence technology tells you where and why applications break down
With trillions of events analyzed each day, Dynatrace can pinpoint down to individual lines of code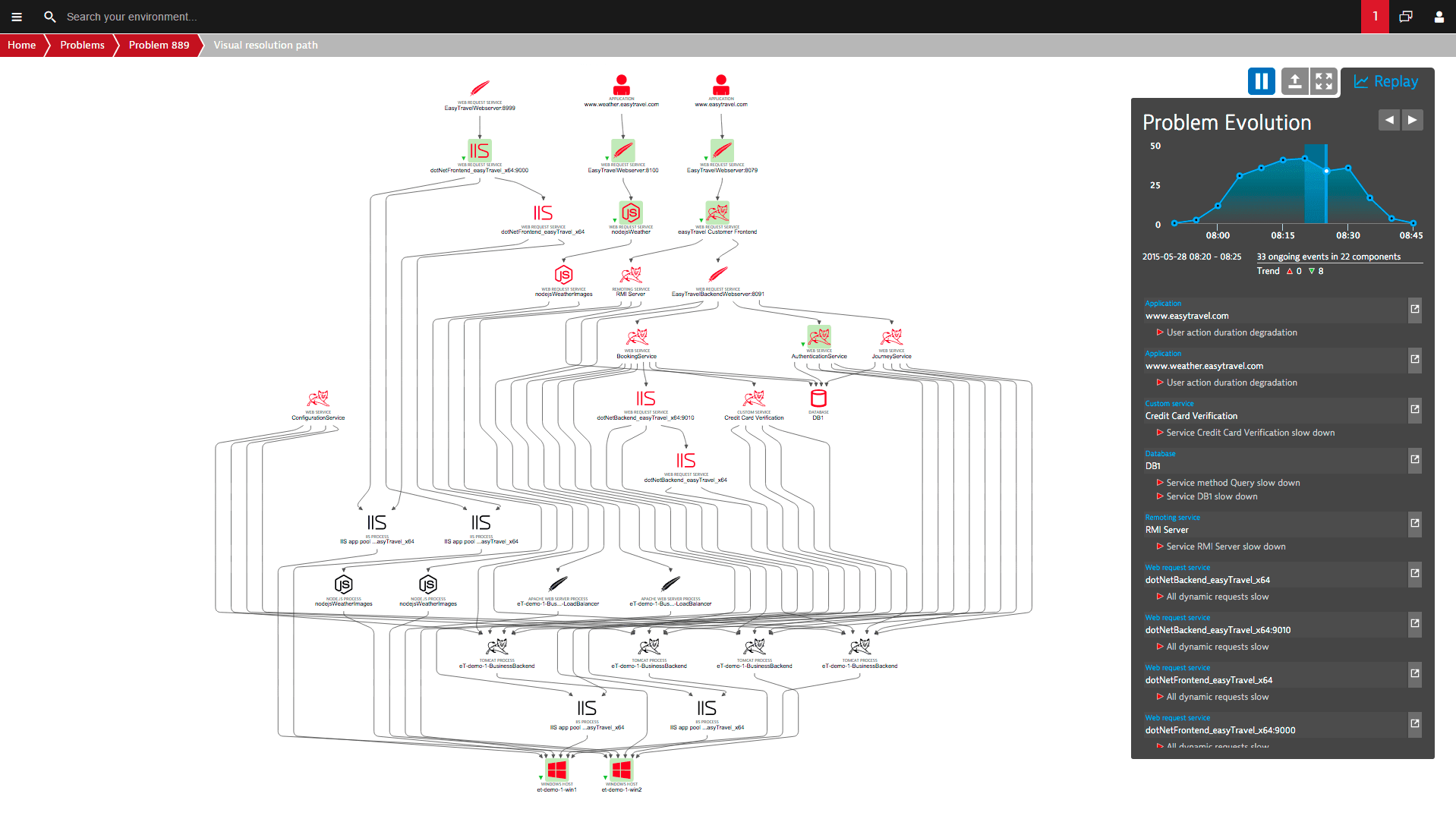 Dynatrace is the only vendor that can extract data from the backend for real-business intelligence
---
Full stack monitoring from the front end to the back end
Support multiple generations of application technology that coexit and work together
Complete observability across all tiers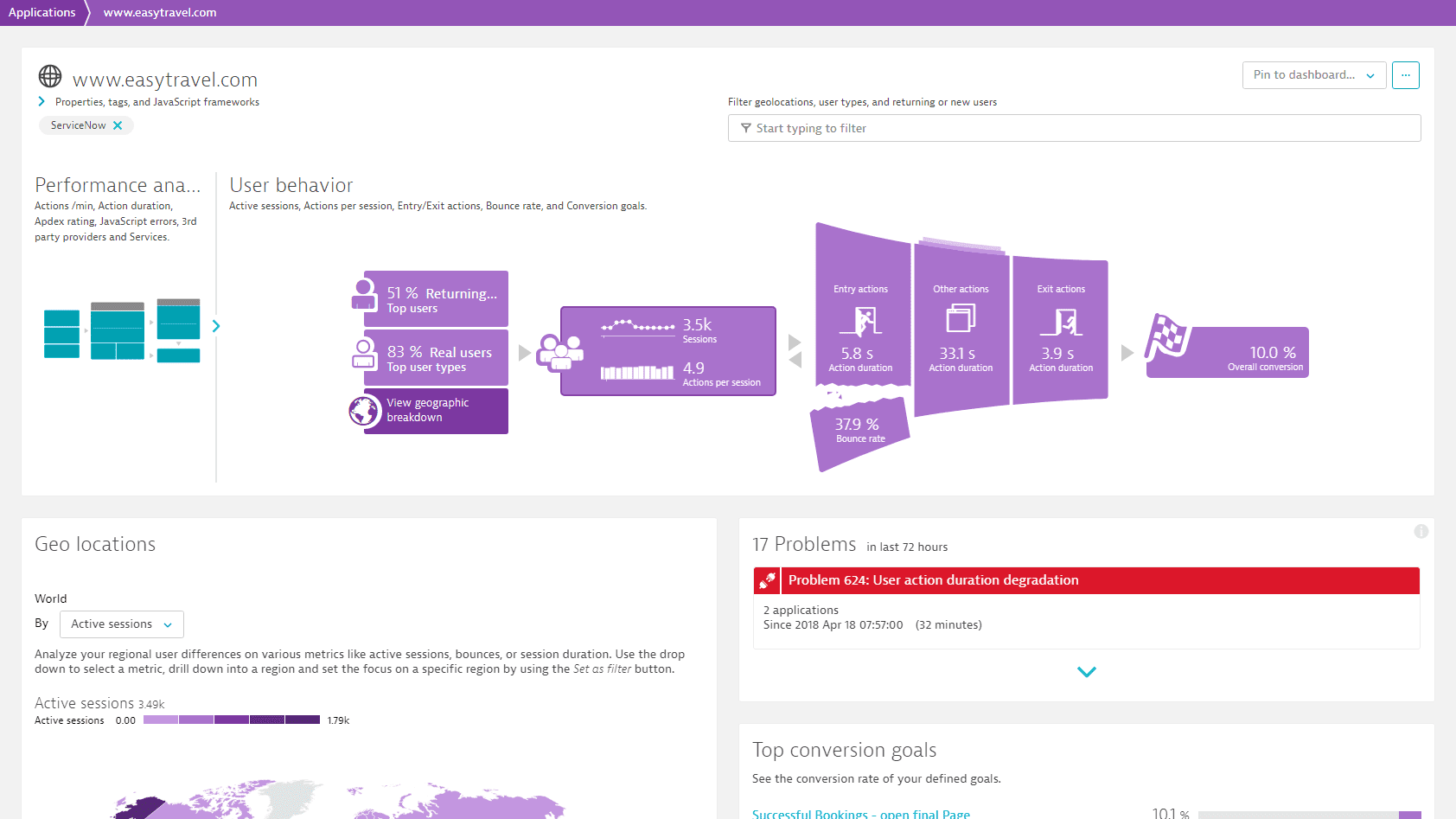 Take Dynatrace for a test drive
---
You'll be up and running in under 5 minutes:
Sign up, deploy our agent and get unmatched insights out-of-the-box.
Just a few of our enterprise customers