Monitor complex environments the easy way
See all your application's vital health metrics in a single, elegant dashboard!
---
Install just a single agent to enable monitoring! In under five minutes—and with no manual configuration—customizable dashboard views show you your application's performance data, SQL statements, and code-level insights.
Interactive infographics tell you more than a thousand static charts can. Drill down into the performance details of your hosts, services, and applications in context with one another and your environment.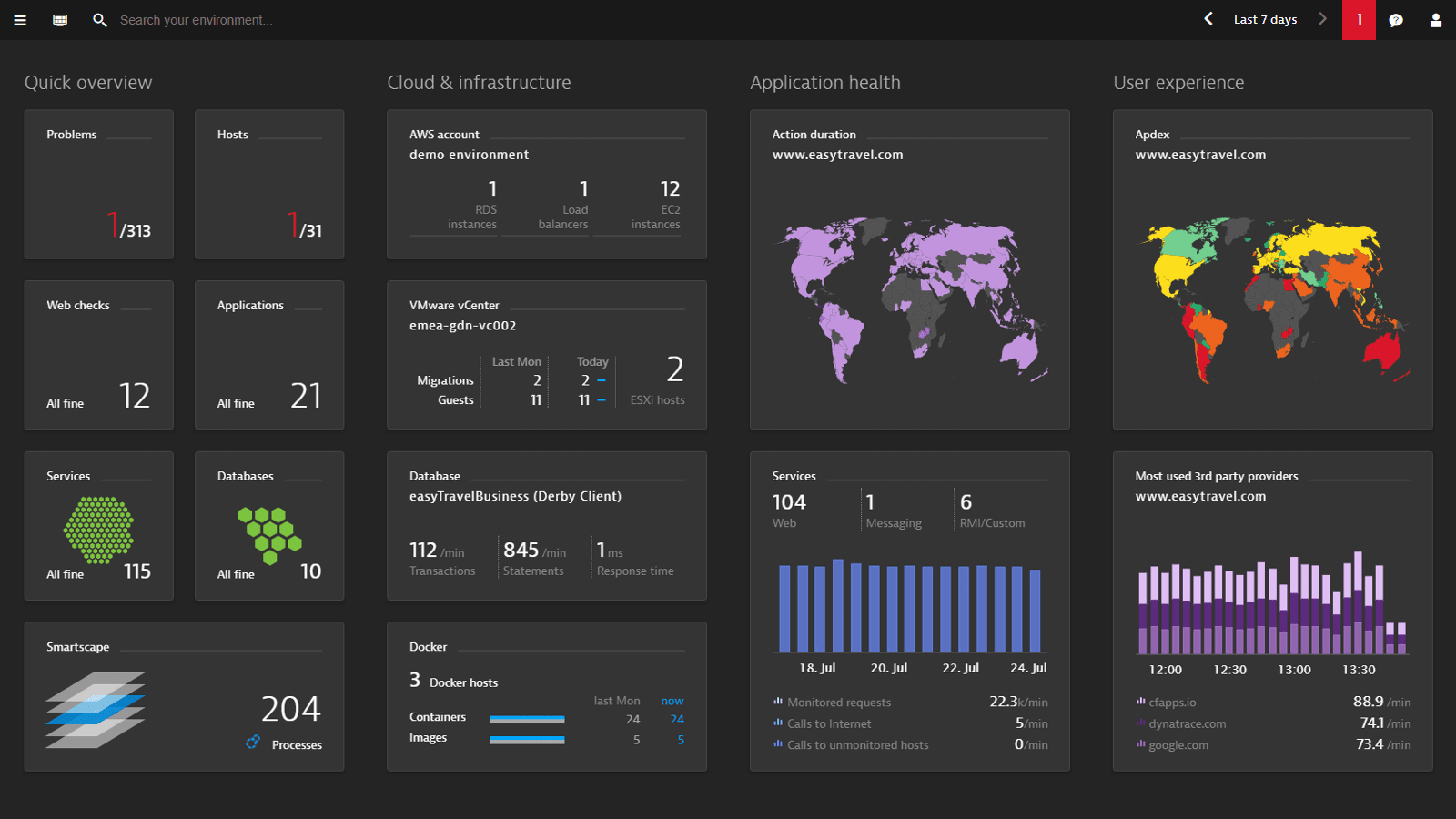 Explore your application environment!
---
Other monitoring tools present you with numerous charts, but you need to arrange and analyze the charts manually to make sense of them. Dynatrace learns your entire application architecture automatically and uses artificial intelligence to not only correlate data, but identify causal dependencies, and provide you with the insights you need, saving you countless hours of guesswork.
Using Smartscape technology, Dynatrace intelligently visualizes your environment topology in an interactive application map. By auto-detecting and monitoring processes, Dynatrace measures your entire application with zero maintenance.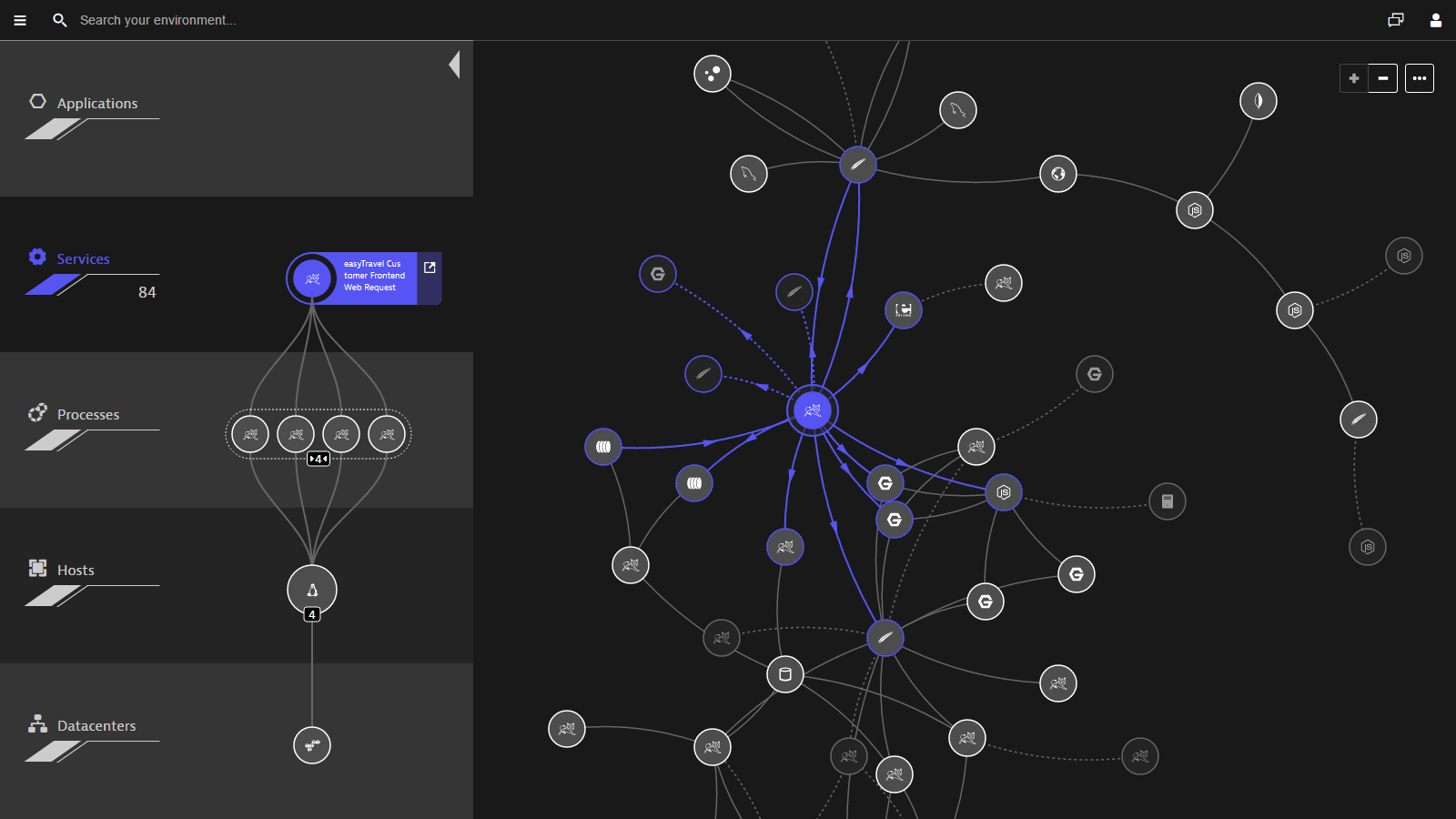 Get started in under 5 minutes!
---
Dynatrace is an all-in-one performance monitoring solution designed to address the increasing complexities of modern application environments without burdening teams with a steep learning curve or onerous setup process.
Teams can get started with Dynatrace in a matter of minutes, with zero manual configuration. You won't need to adapt your applications or your continuous delivery pipeline to get started with Ruxit. It's just a single command. We do the rest!
Start your free Dynatrace trial today!
Just a few of our enterprise customers
Gartner recognizes Dynatrace as a 2020 Magic Quadrant Leader for APM
---
Gartner's 2020 Magic Quadrant
Named a leader for the 10th time
Download report
Gartner's Critical Capabilities
Scored highest in 5 out of 6 use cases
Download report