Oracle Cloud monitoring
Oracle Cloud performance monitoring and optimization
See clearly into your Oracle Cloud environment
Get full visibility into your Oracle Cloud environment. Dynatrace Smartscape provides a live snapshot of your entire environment topology. It keeps you up-to-date during migration to and from the Oracle Cloud.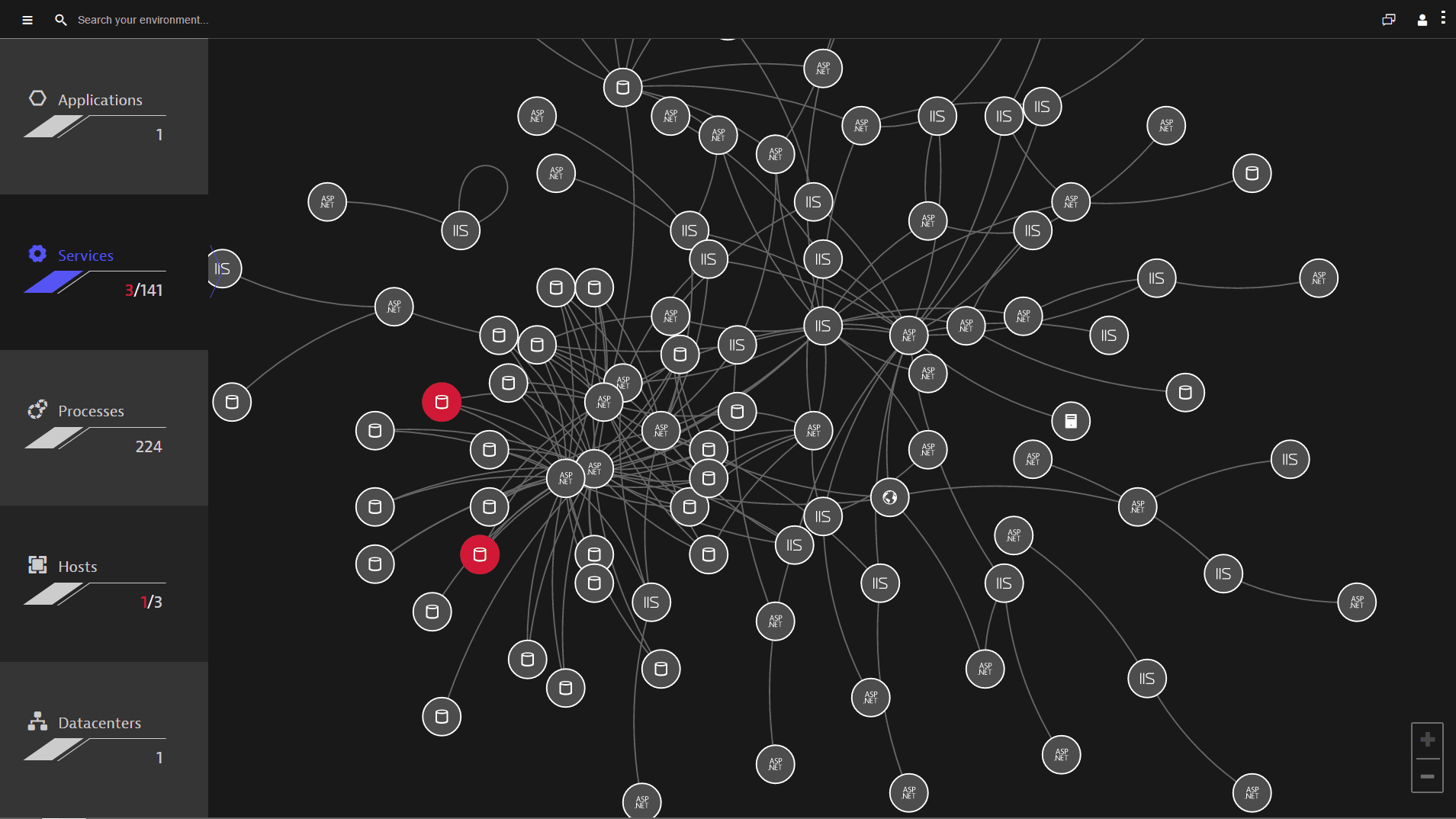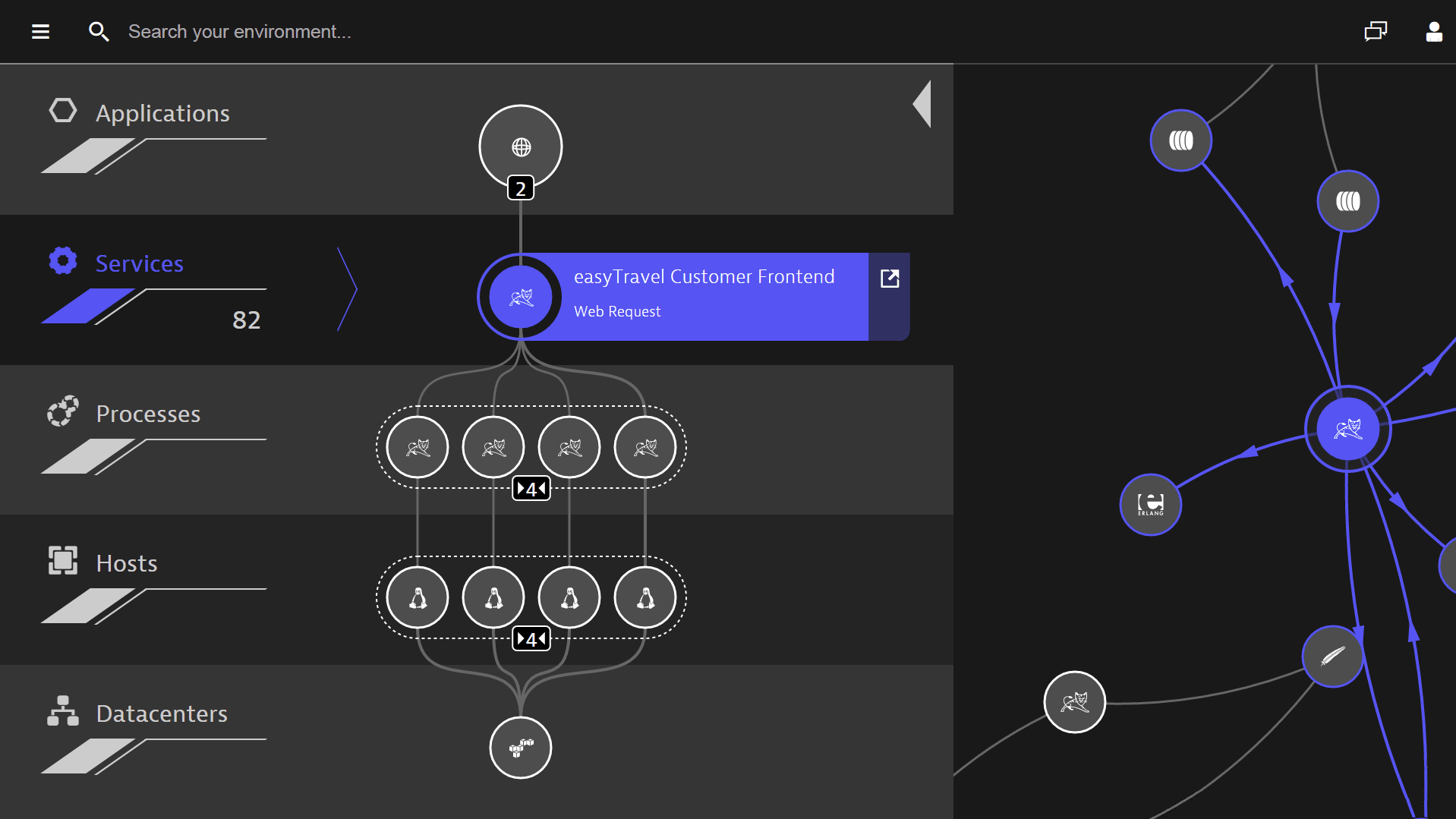 Resolve problems before they impact your customers
Identify performance issues before your customers are affected by them. Powered by AI, Dynatrace prioritizes problems based on their impact on your customers. An interactive infographic tells you where the problem is and where you can start to solve it.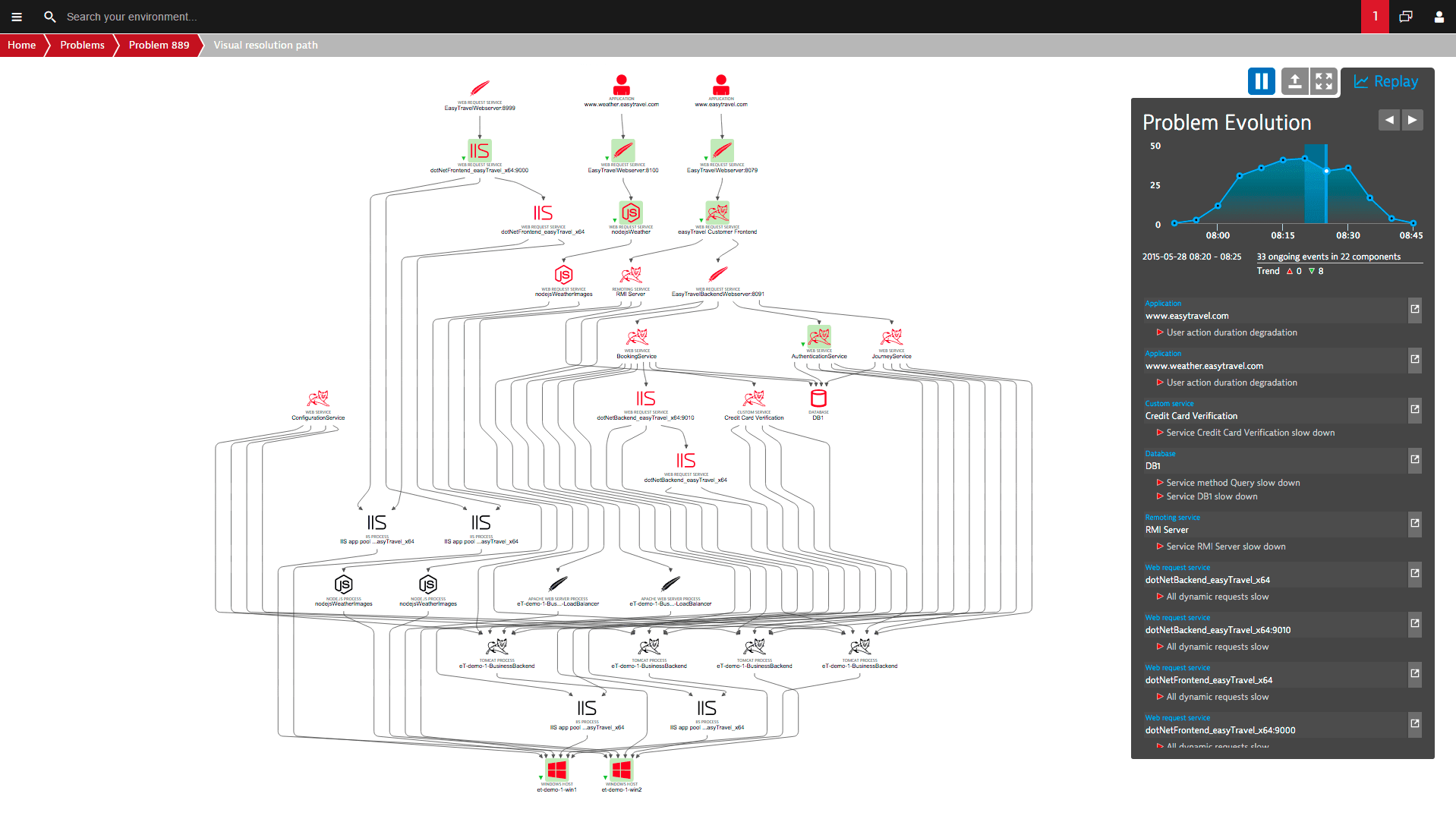 Be Oracle cloud native
Get detailed insights into actual resource consumption for cost control.
Continuously auto-detect the dependencies of your cloud application end-to-end.
Automatically detect anomalies before they affect your customers.
Download our free eBook Managing App Performance in the Cloud for strategies on detecting and resolving problems faster instead of getting into finger-pointing.
Dynatrace seamlessly integrates with your cloud and container environments
Sign up now for 15 days of free Oracle Cloud monitoring!