Observability solution for SAP Commerce Cloud
Dynatrace automatic, AI-powered, full-stack monitoring for your SAP Commerce Cloud environment.

The only built-in monitoring solution for SAP Commerce Cloud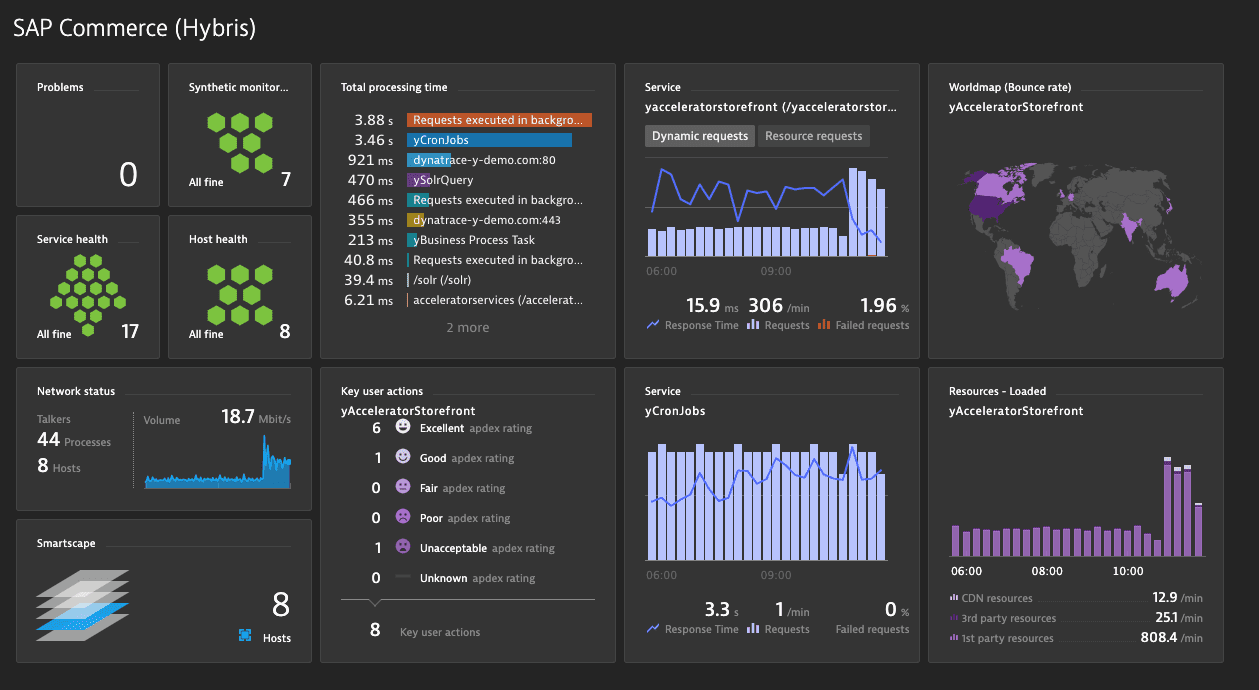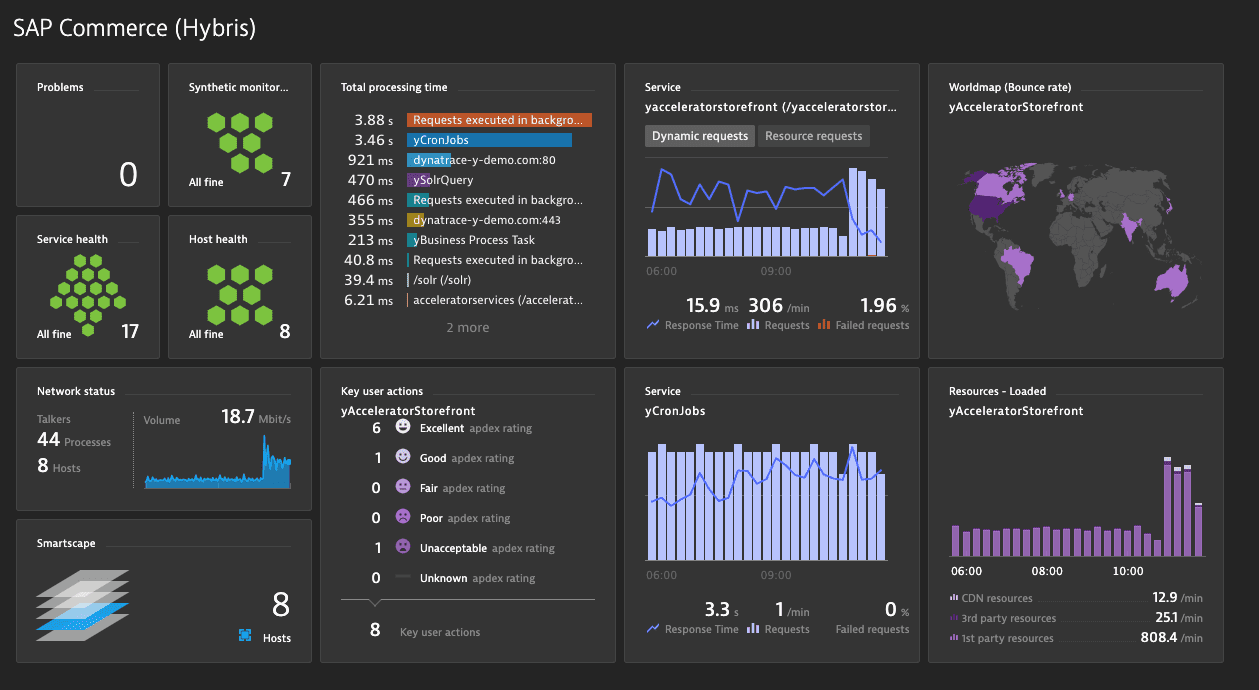 Optimize commerce environments with software intelligence
---
SAP Commerce Cloud (formerly Hybris) selected Dynatrace as THE platform for observability, monitoring, and performance management. This means that new and existing SAP Commerce Cloud customers have immediate access to Dynatrace full stack monitoring capabilities, including:
Automatic dependency detection
and mapping of SAP Commerce Cloud environment
Auto-discovery and monitoring
of all transactions, services, and infrastructure with gap-free, code-level insights
Immediate problem identification
and root cause powered by deterministic AI
Intelligence needs to be fueled with intelligence
---
That's why SAP selected Dynatrace's modern UI and AIOps capabilities to power SAP Commerce Cloud customers with data + insights for unprecedented observability in webscale environments.
Visualize entire SAP Commerce Cloud environment
---
Dynatrace automatically discovers all components and dependencies in Commerce Cloud environment
Real-time roadmap of entire application stack, from web browsers, down to containers, infrastructure and cloud
No manual configuration, continuous auto discovery of changing environment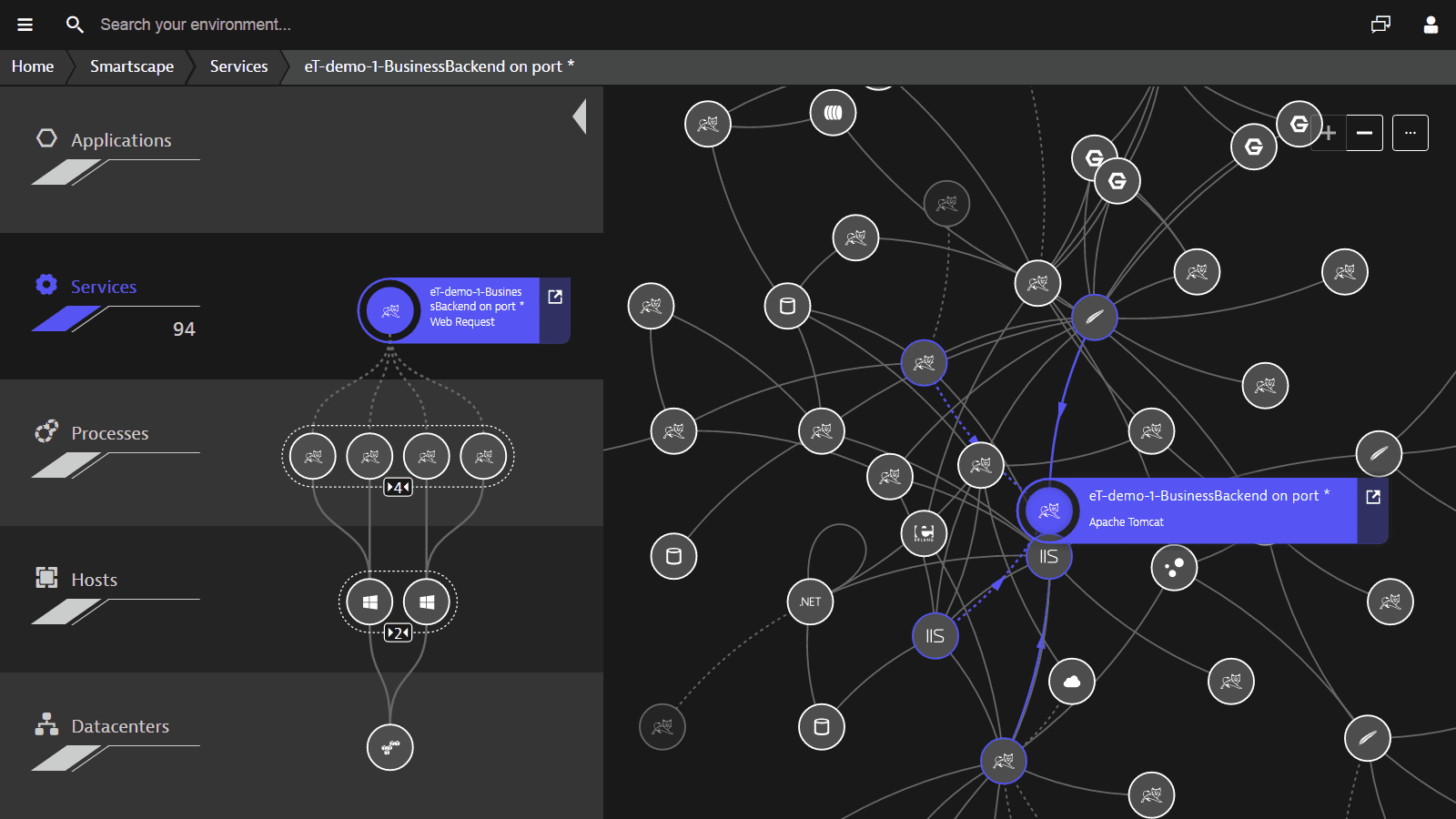 Go faster & scale with AI driven root cause
---
Single problem alert with root cause of the problem within Commerce Cloud environment
See degradation issues to go faster and scale business
Eliminate manual interpretation of data and maximize uptime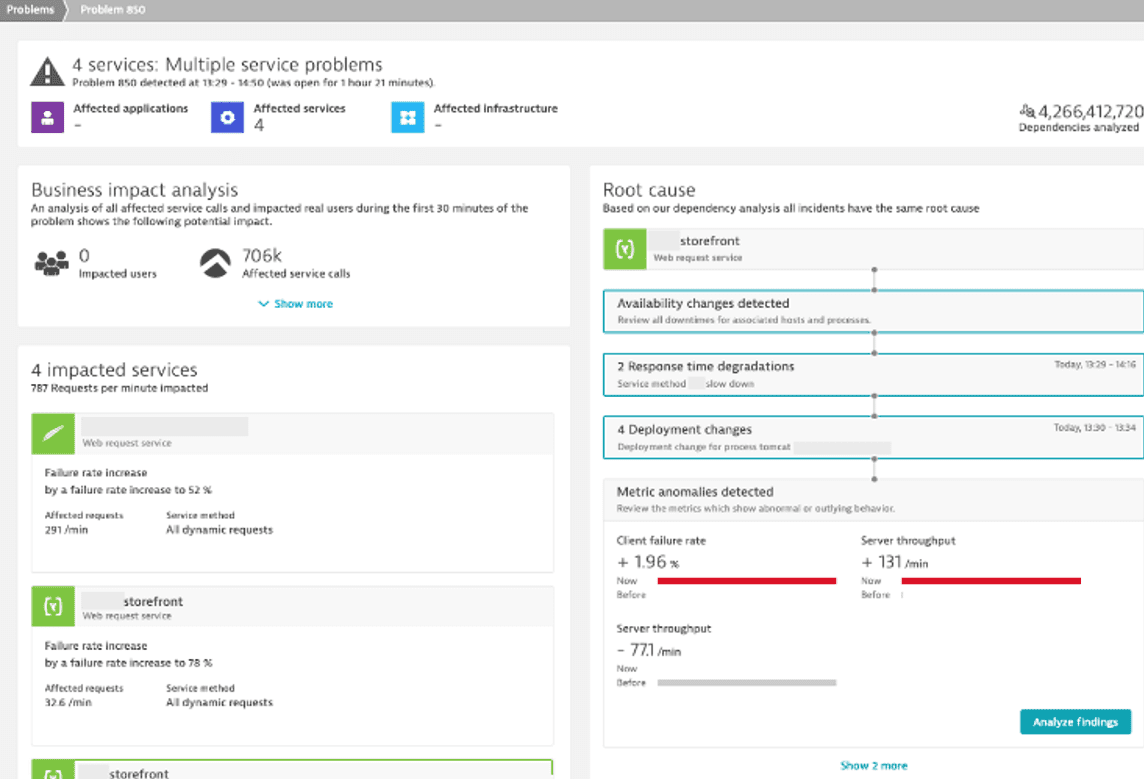 Business impact metrics against KPIs
---
Automatically monitor Commerce Cloud environment based on key performance indicators (conversion rates, bounce rates, etc.)
Detailed analysis of abandoned revenue
Insight into performance issues for non-conversion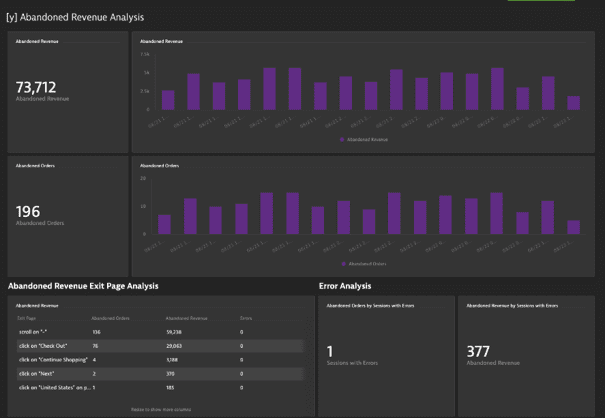 Tame omnichannel complexity
---
Commerce Cloud customers can leverage Dynatrace's real user monitoring to see applications the way your customers do
Real-time visibility of customer experience across every digital transaction, from frontend to backend
Proactive insights into performance issues and potential business impact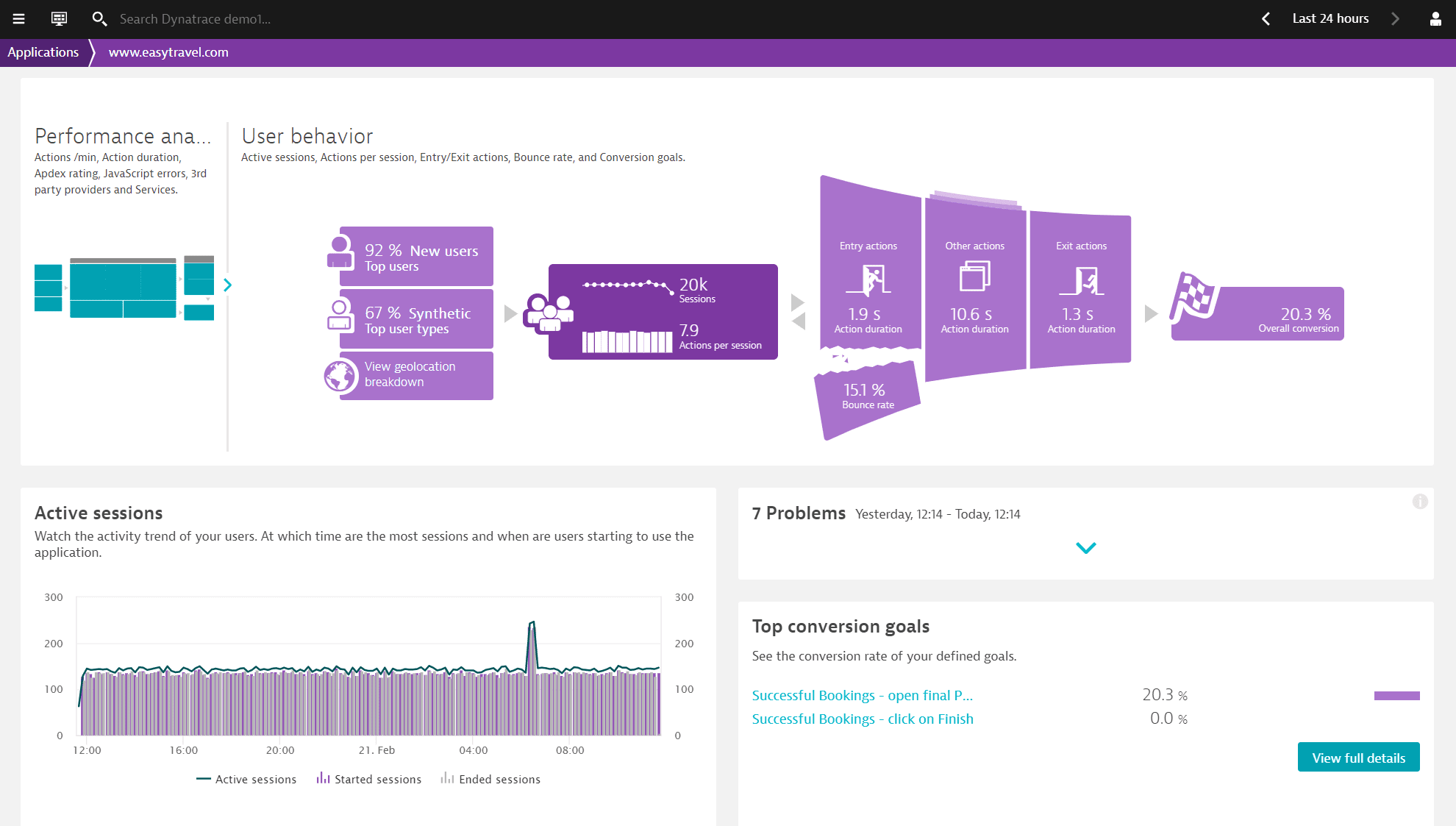 See what makes Dynatrace unique
---
Unique scalability and deployment capabilities
---
Web-scale
With a common big data architecture and enterprise-proven cloud technologies, Dynatrace is engineered to easily scale to 100,000+ hosts.
Enterprise grade
With unique role-based access, and advanced security functionality, Dynatrace is purpose-built for enterprise wide adoption.
Flexible deployment
The simplicity of SaaS, or the flexibility of managed on-premise, means you control your data while we take care of running the platform.
Dynatrace + SAP Commerce Cloud Resources