Get instant application insights
Dynatrace full stack monitoring, powered by AI, helps development, operations and business teams light up microservice architectures in multi-cloud and hybrid-cloud environments with zero effort.
Monitor and optimize every single transaction
Manage application performance in dynamic environments
Resolve issues proactively
Automate monitoring with artificial intelligence
Building the Cloud Platform of the Future: SAP
When the largest and busiest enterprises in the world rely on your cloud platform to innovate and succeed, there is no room for error. Marc Geall and Michael Wintergerst from SAP walk us through their plans to future proof the world's leading cloud platform. View the presentation to learn what performance challenges SAP face, what's their vision for better serving their customers and partners, and why they work with Dynatrace as a partner for now and the future.
Native monitoring, seamlessly integrated
SAP PartnerEdge
We are proud to be part of the SAP PartnerEdge Build program. Leverage unique application insights for free.

Native integration
Seamlessly enable monitoring for SAP Business Technology Platform. Dynatrace provides deep insights out-of-the-box in under 5 minutes.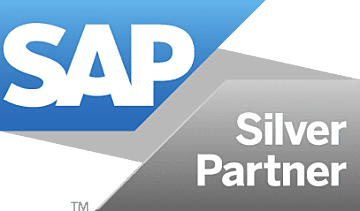 Start monitoring your application on SAP Business Technology Platform now!
You'll be up and running in under 5 minutes: Sign up, deploy our agent and get unmatched insights out-of-the-box. Resolve problems in 95% less time!
Forget what you thought you knew about application monitoring, artificial intelligence changes the game entirely:
Automatic performance baselines
Anomaly detection before customers are impacted
Touch-free fully automated root cause analysis
No alert spam: one single notification including business impact and root cause
One comprehensive solution for hybrid application environments
Dynatrace detects application dependencies and provides one consolidated view on application performance for:
SAP Business Technology Platform, Amazon Web Services, Azure, and all other leading cloud and container technologies
3rd party services and components and CDNs
On-premises applications and data centers