Application performance management (APM) features
Monitor and manage the performance and availability of software applications to optimize customer experience
Application performance management software ensures high performing apps for your customers
---
Application performance management solutions monitor and manage the performance and availability of software applications. The primary goal is to deliver great digital customer experience. Therefore real user interactions and business transactions are monitored and analyzed down to code level to provide actionable insights. Modern application performance monitoring offerings automatically discover application environments end-to-end and leverage dynamic baselining, resolving performance issues before customers are impacted.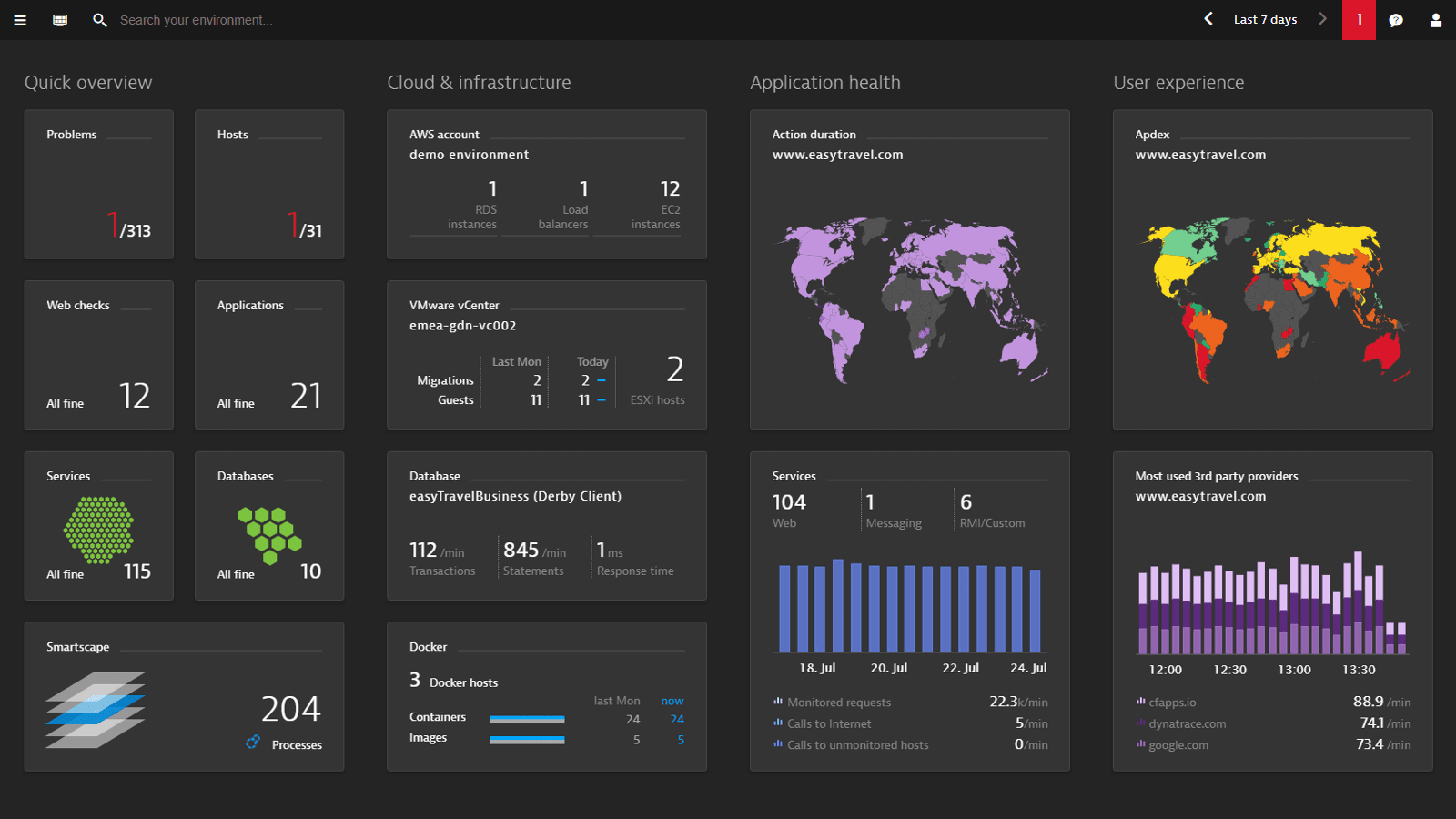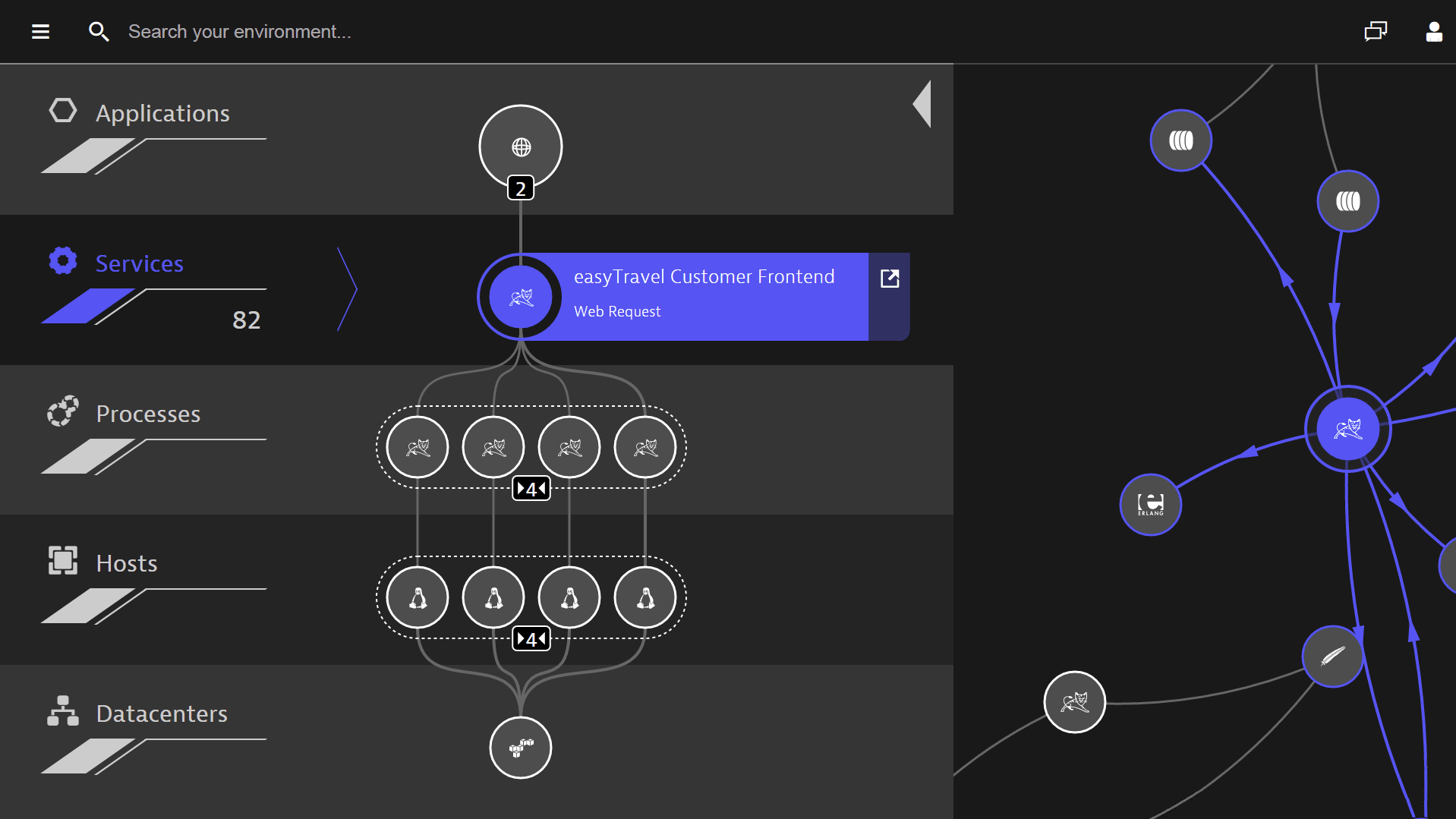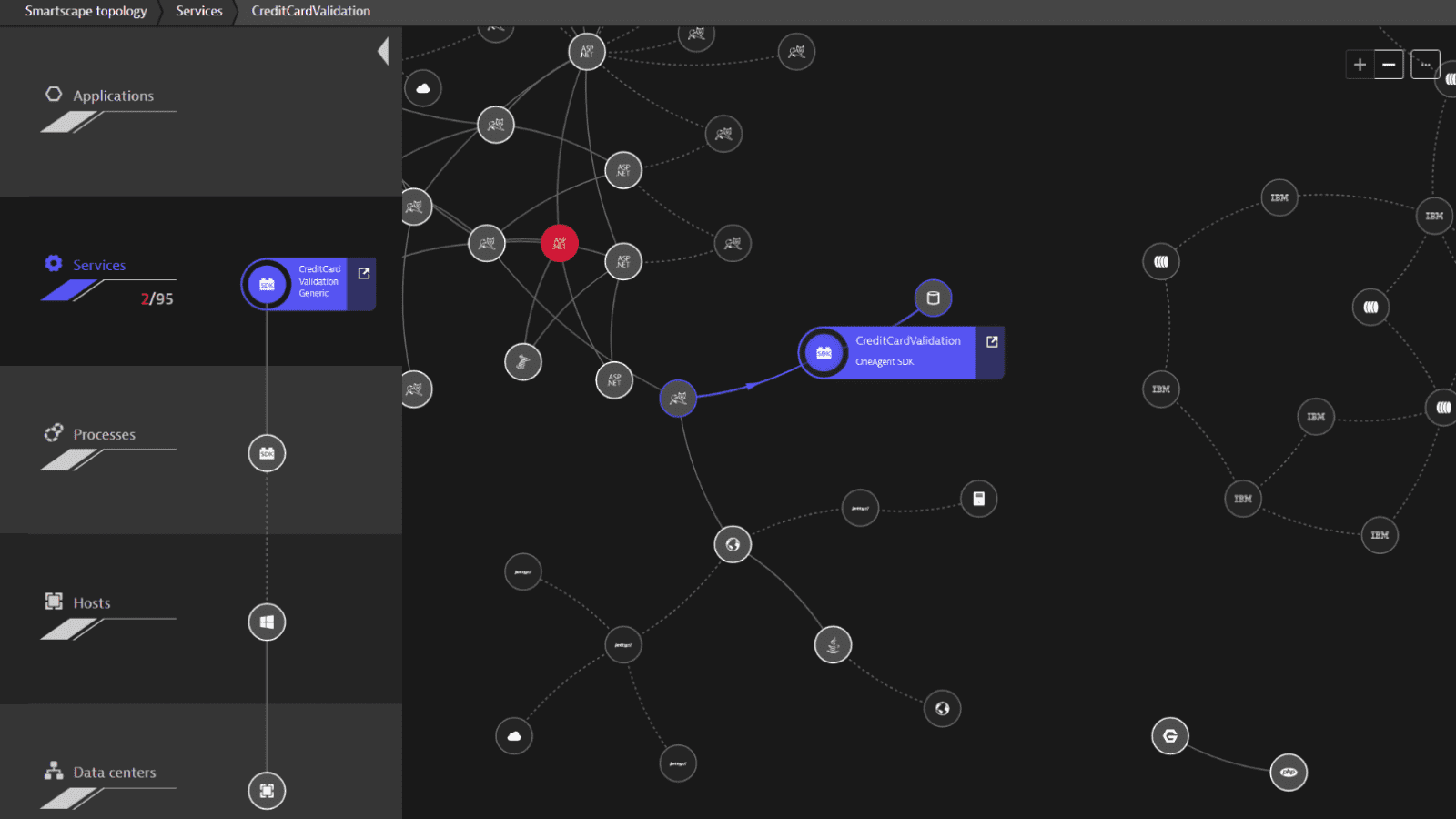 Citrix
Dynatrace gives you the full picture of why your apps crashed and how to prevent it from happening again. You get instant value from Dynatrace."
Nestor Zapata, Lead Systems Administrator at Citrix

Application performance management for the customer-centric era
---
Sign up for Dynatrace APM today!
---
You'll be up and running in under 5 minutes:
Sign up, deploy our agent and get unmatched insights out-of-the-box.
Application performance management made easy
---
It's easy because it's smart
Dynatrace reinvented application performance management to provide the lowest TCO on the market:
Get started in under 5 minutes: all metrics, automatic alerts, prebuilt dashboards.
Install just a single agent to enable full stack monitoring.
Interactive infographics tell you more than a thousand static charts can.
Discover the first self-learning application performance management solution
Without manual configuration, Dynatrace leverages machine learning to provide actionable insights out-of-the-box:
Dynatrace automatic baselining learns, how your application works.
Your entire application topology is visualized in an interactive infographic.
Monitoring and proactive problem resolution at scale
---
Application performance management for web-scale applications
Dynatrace becomes an integrated part of cloud native and traditional tech stacks, providing full insights into hyper-complex web-scale applications:
Billions of causal dependencies are automatically detected and visualized.
Dynatrace was built with the world's largest applications in mind and scales up to 100,000+ hosts.
Our APM solution can be deployed on-premises, managed solution or as pure SaaS.
Find out in seconds, where and why applications break
Dynatrace detects anomalies before they affect your customers. Don't invest time to find problems, just fix them:
Cut down your mean time to repair by 90% or more.
Don't manually interpret dozens of data source, let our solution do the analysis automatically.
Dynatrace provides a single notification that identifies the root cause of the problem.
We're best friends with the most popular cloud technologies
Make application performance management part of your ecosystem
---
You can even use conversational UIs and talk to davis, your digital performance virtual assistant.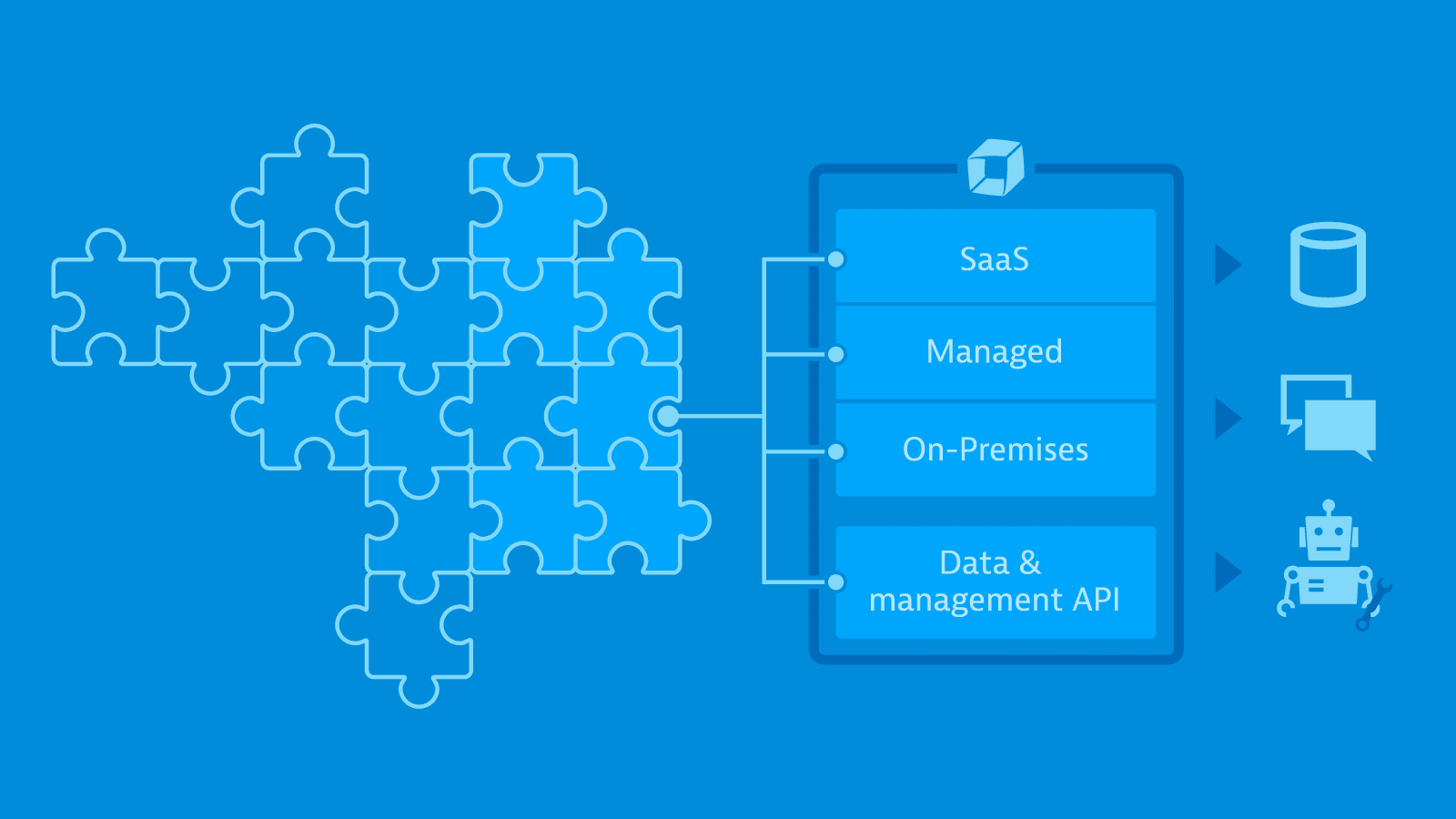 Seeing is believing - Start your free trial
---
You'll be up and running in under 5 minutes:
Sign up, deploy our agent and get unmatched insights out-of-the-box.
Just a few of our enterprise customers