OpenTelemetry
OpenTelemetry provides vendor-neutral APIs and instrumentation for distributed tracing. It makes robust, portable telemetry a built-in feature of cloud-native software.
Try for free
See the magic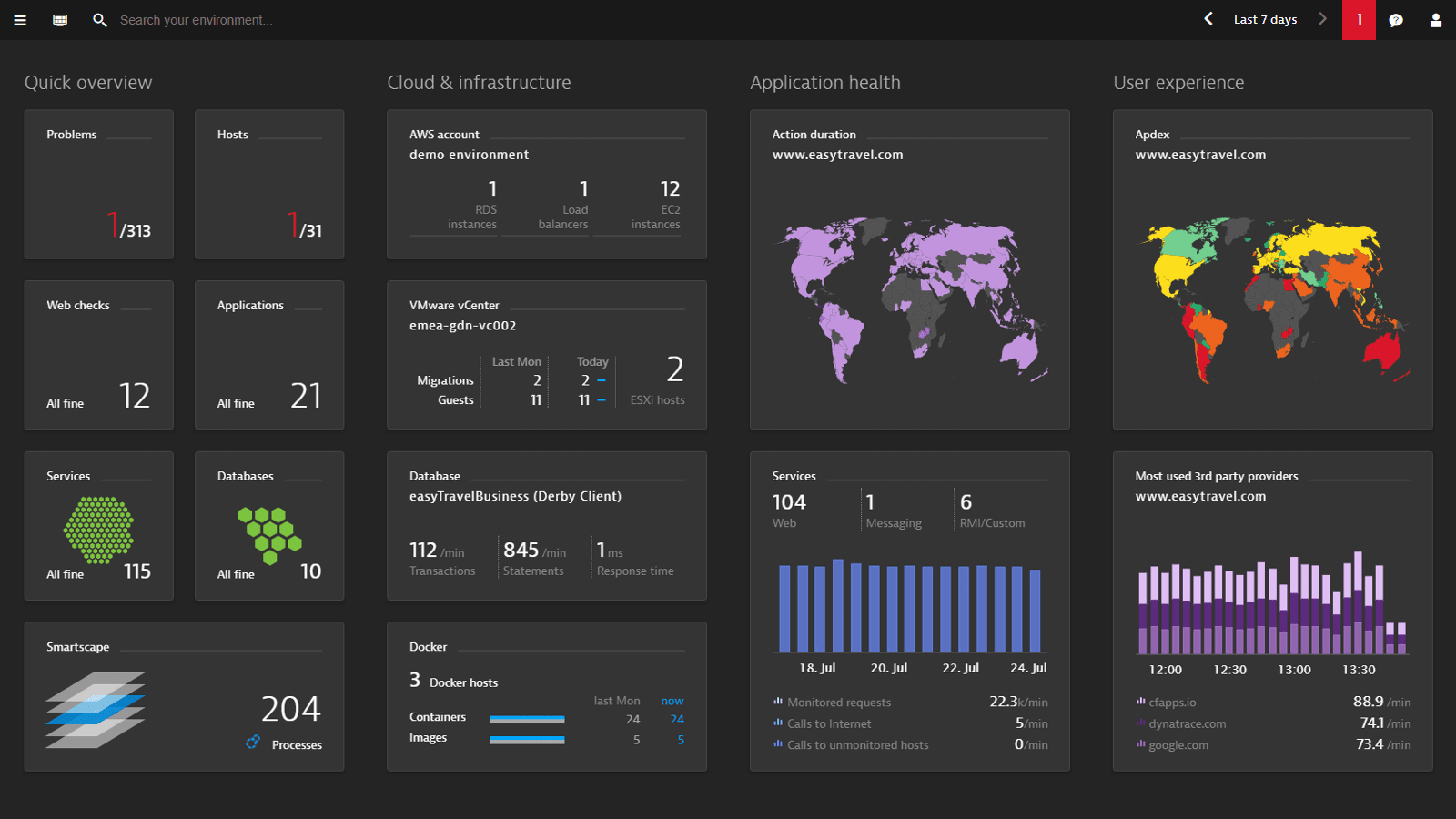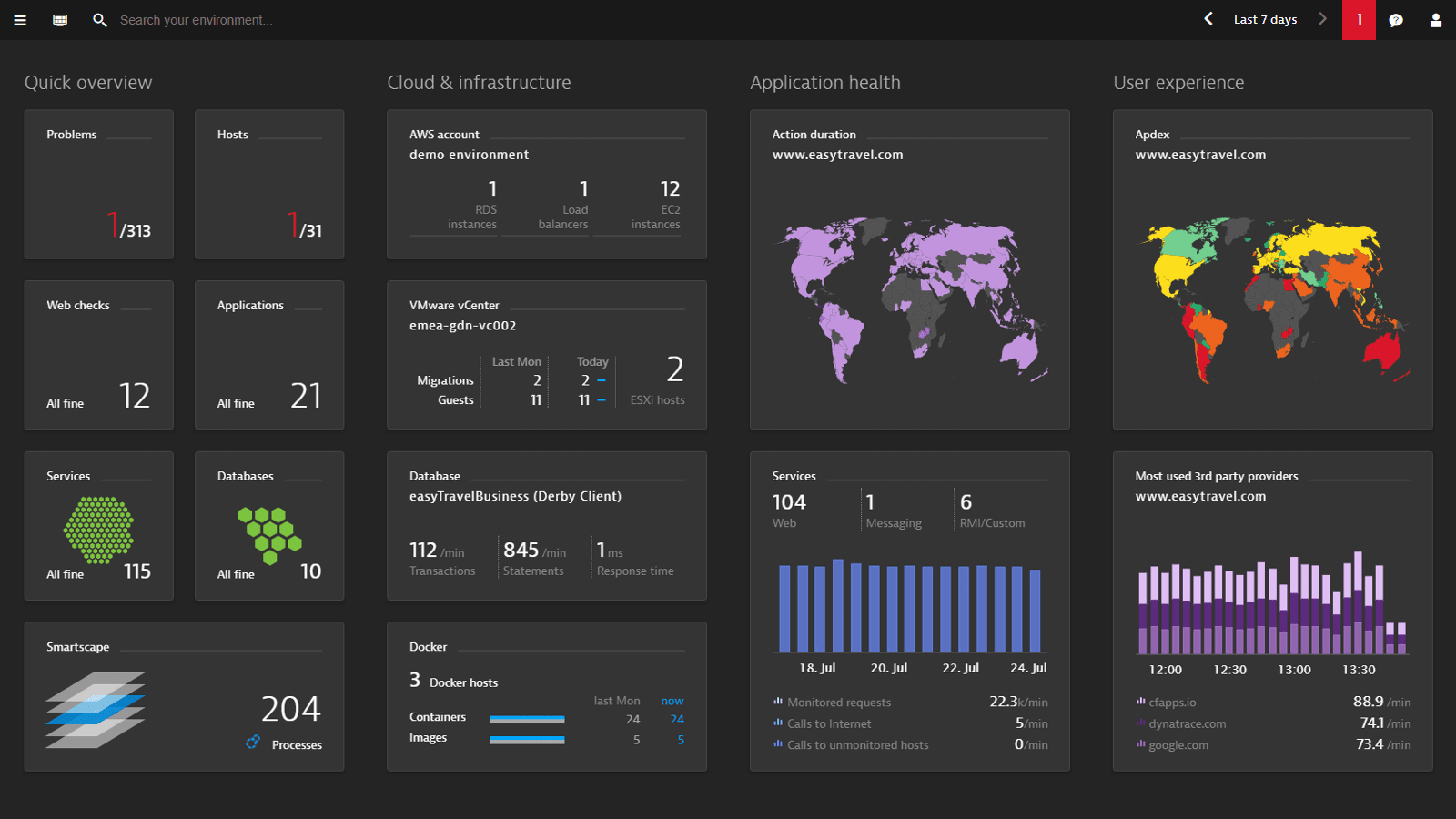 What is OpenTelemetry?
---
OpenTelemetry was created as a merge of OpenTracing and OpenCensus and provides a single set of APIs, libraries, agents, and collector services that can be used to emit metrics, traces, events and log messages from applications. With that, it can make telemetry a built-in feature of cloud-native software which could provide a de-facto standard for adding observability to cloud-native applications.
While it is possible to manually instrument applications by adding OpenTelemetry calls to the code and there are also some ways to auto-instrument known libraries, the ultimate goal is that libraries will come with OpenTelemetry hooks built-in. As this would be beneficial for the whole industry, Dynatrace is a key contributor since the project was created and officially joined the Cloud Native Computing Foundation project in 2019.
Today, Dynatrace works seamlessly as OpenTelemetry replacement and offers the advantages of scalability, full-stack integration and best-in-class digital experience.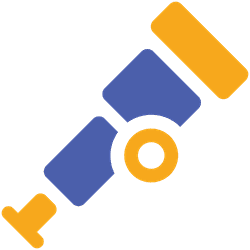 For whom is OpenTelemetry for?
---
Since tracing contains the storyline of a transaction or a full workflow as it propagates through the system, OpenTelemetry is targeting users who work with instrumentation libraries. Authors who would like to collaborate with traces created by them are therefore an important target audience focussed by OpenTelemetry.
By expanding the functionality of OpenTelemetry with structure logging, the general use cases have been increased. The combination or integration of other tools that automatically put trace identifiers into the given logging context is possible anytime. Dynatrace is one of those OpenTelemetry integration possibilities or even OpenTelemetry alternatives.
OpenTelemetry as de facto standard
---
OpenTelemetry is a library API interface that offers documentation for distributed tracing systems. Dynatrace is working on a seamless integration, while providing out-of-the-box tracing for the most important languages right now.
No code changes
Enterprise scale
Seamless processing of data
Powered by AI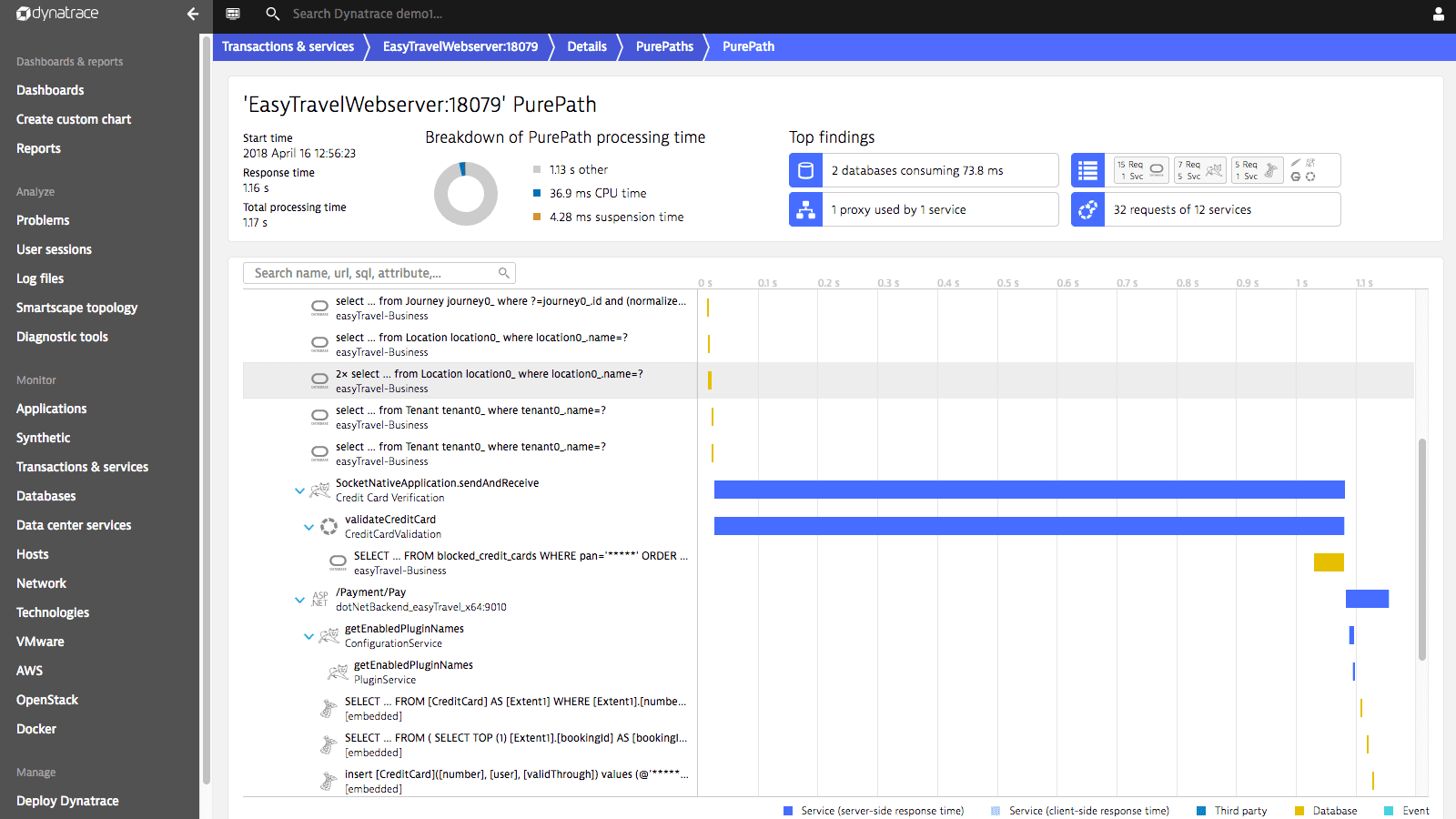 Go beyond distributed tracing with Dynatrace
---
The Dynatrace platform will automatically integrate OpenTelemetry data, thereby providing the highest possible scalability, enterprise manageability, seamless processing of data, and the best analytics through Davis (our AI-driven analytics engine), and automation support. With OpenTelemetry data becoming a first class data source in Dynatrace, companies can leverage their existing investments in custom tracing while gaining all the benefits of the Dynatrace platform. This means that Dynatrace customers will receive:
Automatic OneAgent monitoring with auto-discovery of processes exposing OpenTelemetry data including native apps.
Instrumentation exposed by frameworks using OpenTelemetry will be automatically added to Dynatrace PurePath data
OpenTelemetry data will be natively supported and used by the Dynatrace AI engine, Smartscape, Service flow, and more.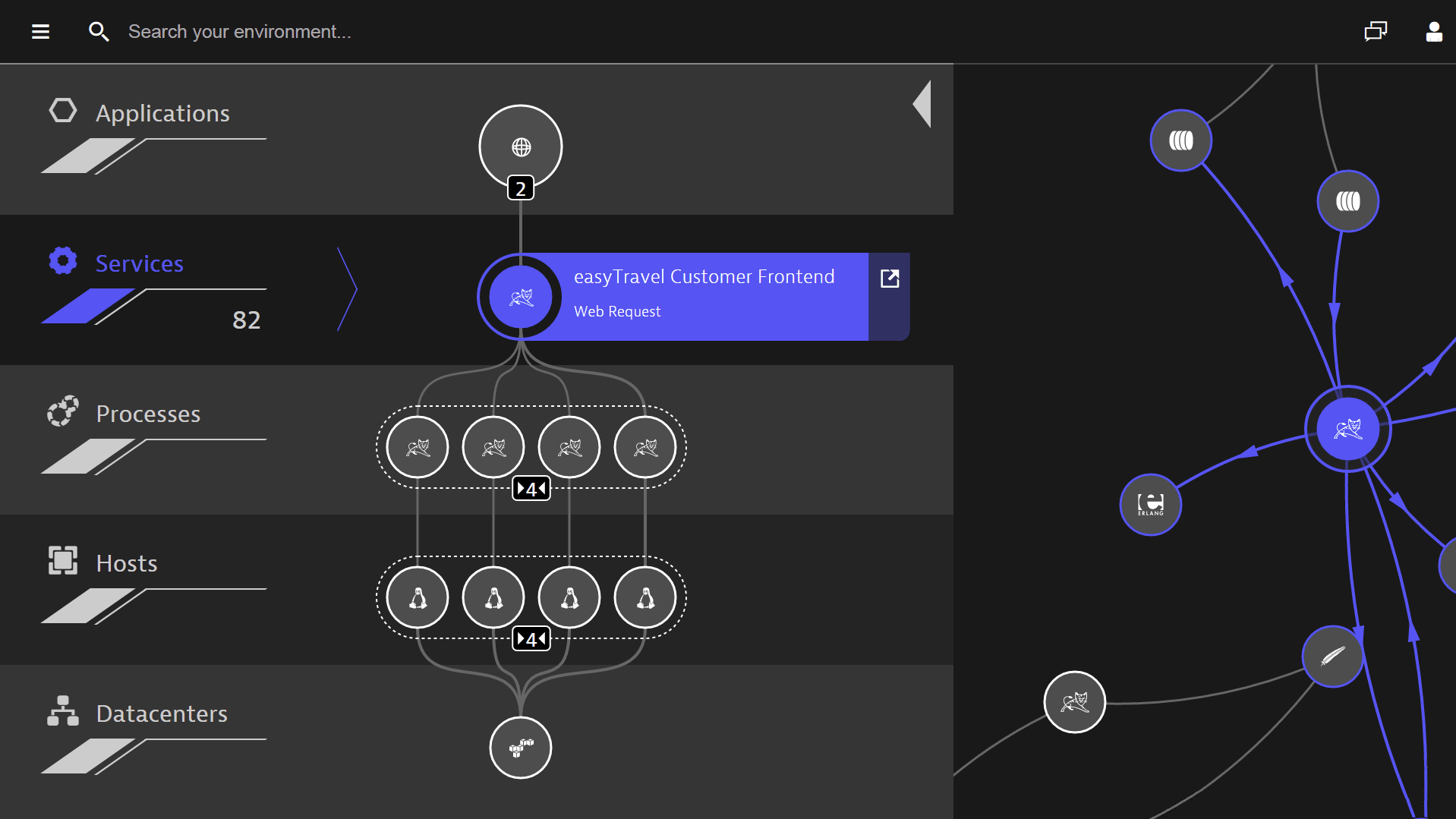 Dynatrace as OpenTelemetry alternative in web scale environments
---
While OpenTelemetry is a mighty solution which offers expressive, consistent, and basically vendor-neutral APIs for popular platforms, you may experience scaling issues. Since tracing allows to follow the whole transaction or workflow as it propagates through an entire system, this can be very resource consuming.
As an alternative to OpenTelemetry, Dynatrace is built to scale for such workloads. Whatever the environment needs, Dynatrace is capable of tracing it. Technically and also by providing answers instead of data with the power of AI.
Get started with Dynatrace and get traces out-of-the-box without code changes!
---
Just a few of our enterprise customers
Featured messaging & alerting integrations
---