Full stack monitoring
See it all, in context—Monitor your entire stack with a single solution, and control the sprawl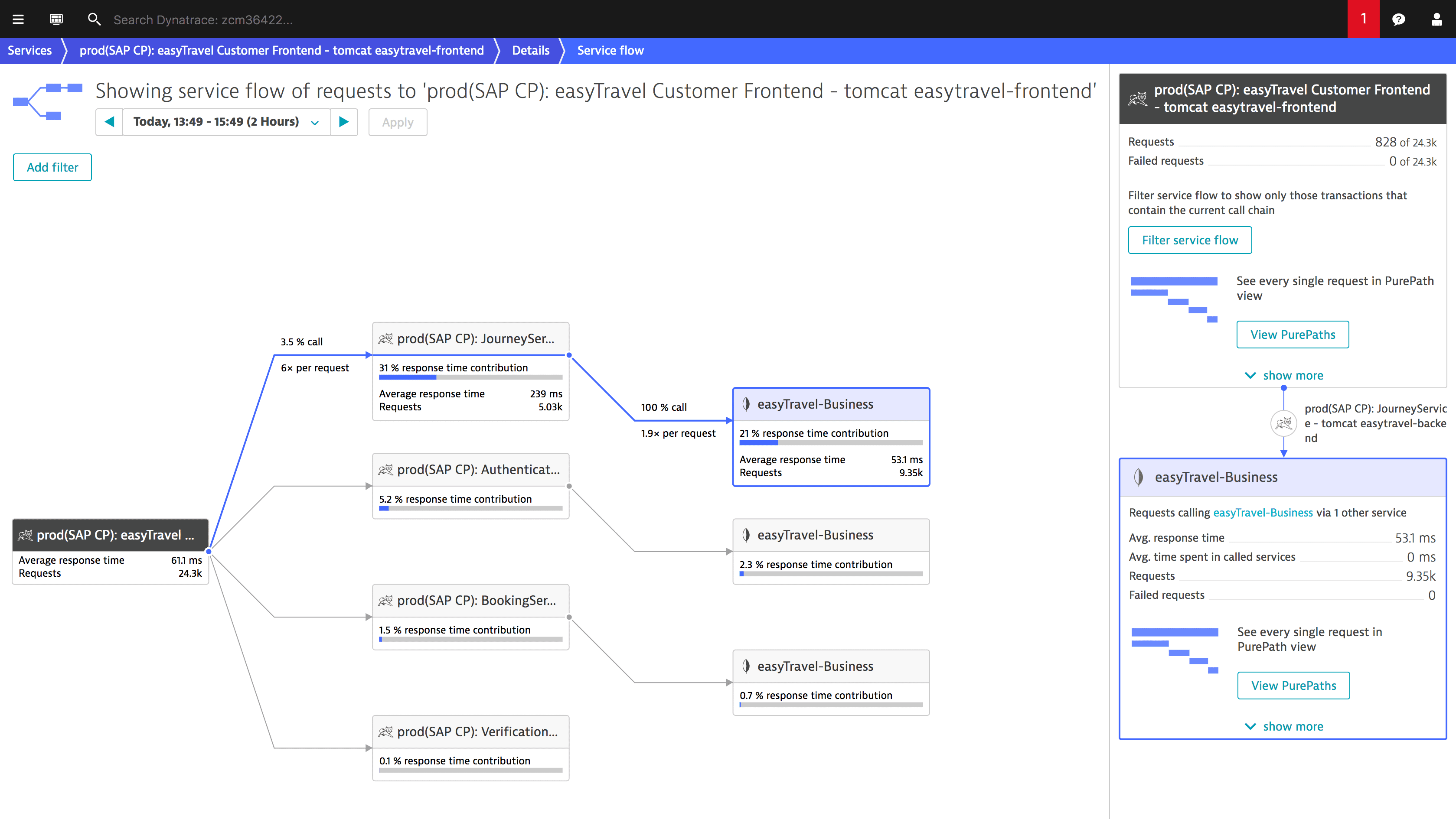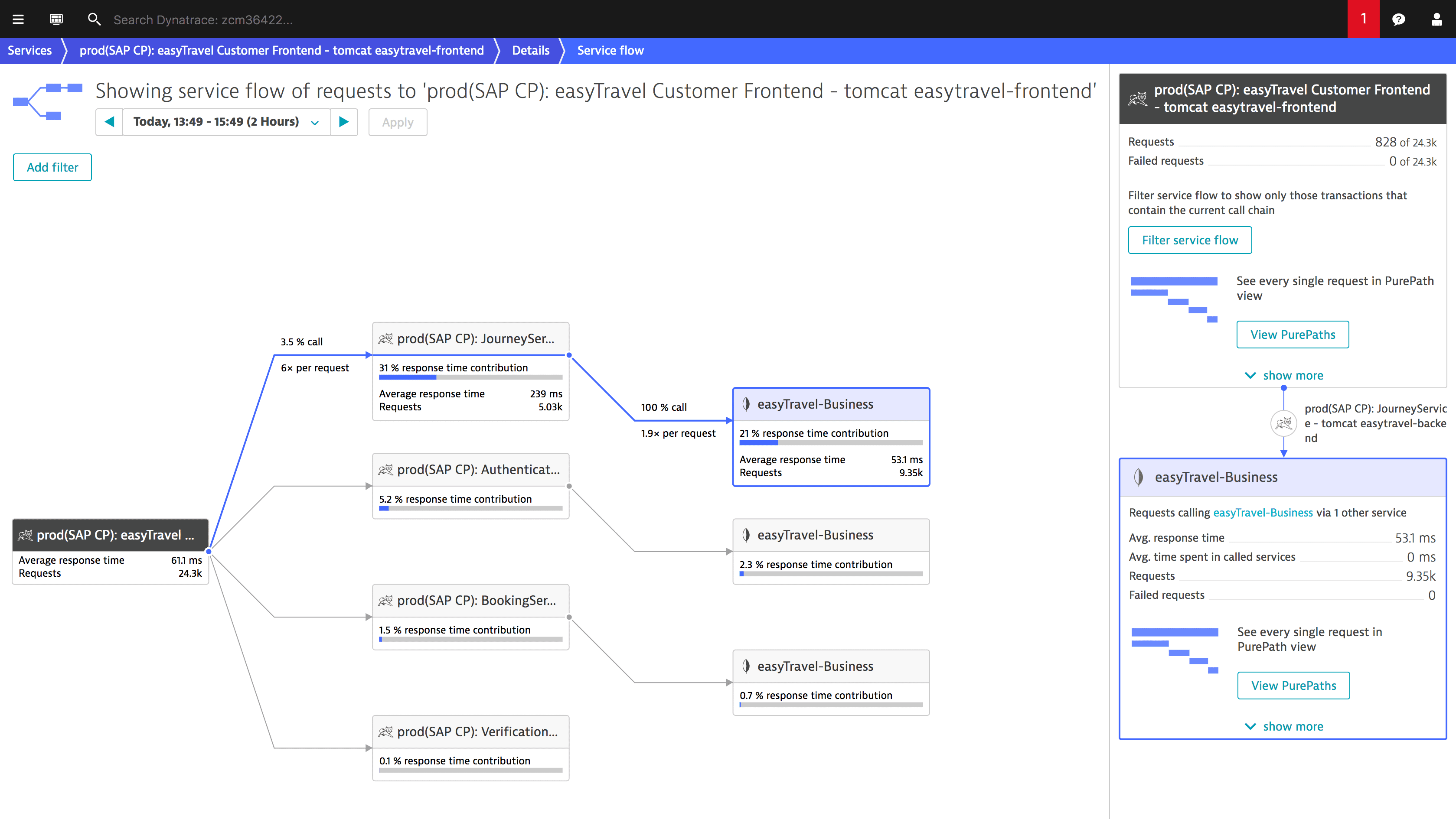 Siloed tools and data won't work for today's hybrid cloud ecosystems
---
Complexity
82 Technologies for
a single transaction
Tool sprawl
Separate tools for monitoring every component
War rooms
Siloed tools and data result in finger pointing
Global CIO Report
---
2020 Global CIO Report: Observability, automation, and AI are essential to digital business success
Dynatrace monitors and analyzes everything, from top to bottom
---
Other tools may claim to be full stack, but nobody comes close to Dynatrace when it comes to monitoring your entire environment, top to bottom. And we do it all in context, with a single solution, common data model and one agent.
Dynatrace not only sees every component of your hybrid cloud environment, but we also understand how everything is connected – all the relationships and interdependencies – so that our AI engine can provide causation-based answers and proactive, actionable insights. No more wading through alert storms from dozens of monitoring tools.
It all starts with the user experience
---
Dynatrace is the only solution that brings together real user monitoring, synthetic transaction monitoring, and session replay to give you a 360-degree view into every digital transaction. Understand your customers' behavior, visualize the impact of issues, and optimize every user's experience.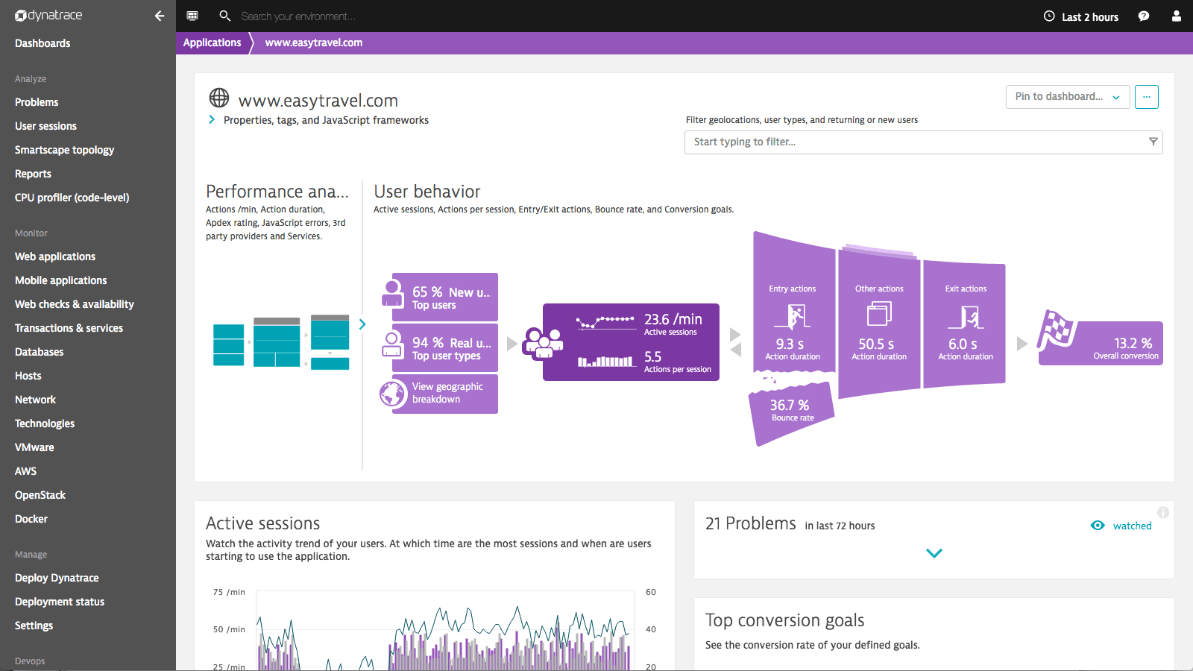 Code-level monitoring for all your applications
---
Regardless of what languages you're using, your application architecture, or whether you're running your applications in the cloud, on-premise, or hybrid, Dynatrace has you covered with deep, code-level observability. Track each transaction across all tiers, with no gaps or blind spots, and go from user click to code-level or database statement in seconds.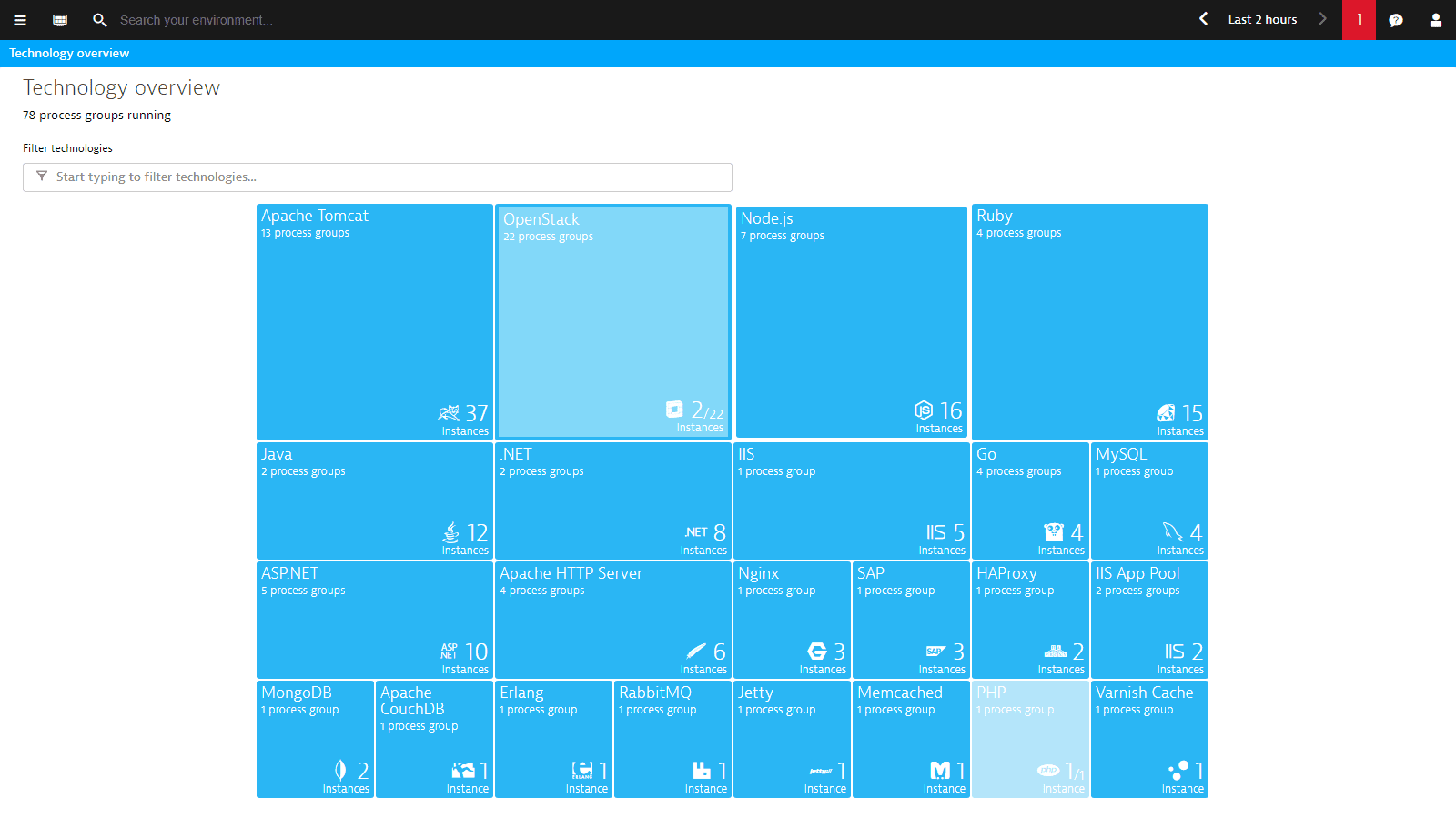 Fully automated cloud platform and infrastructure monitoring
---
Dynatrace doesn't stop at the application layer, we go deep into your infrastructure as well. Far beyond simple host monitoring, Dynatrace provides complete observability across PaaS and container technologies, process detection and resource utilization, network usage and performance, log monitoring, even incorporating third-party data and events into our full stack view.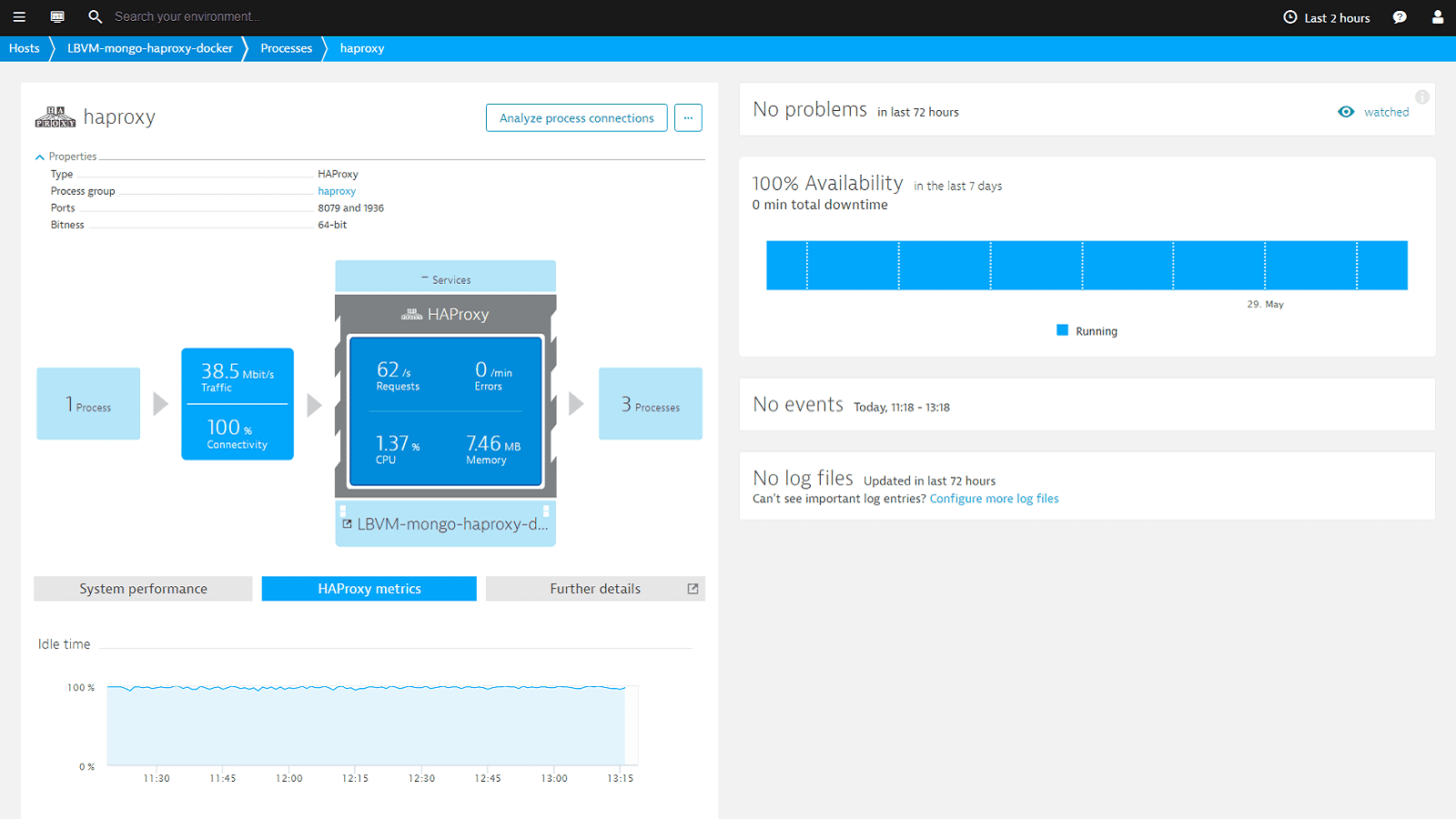 See how everything is connected
---
Dynatrace makes it easy to see your entire environment, in context. We automatically discover, map and monitor every component of your full stack, from the application, the underlying infrastructure, and the experience of all users.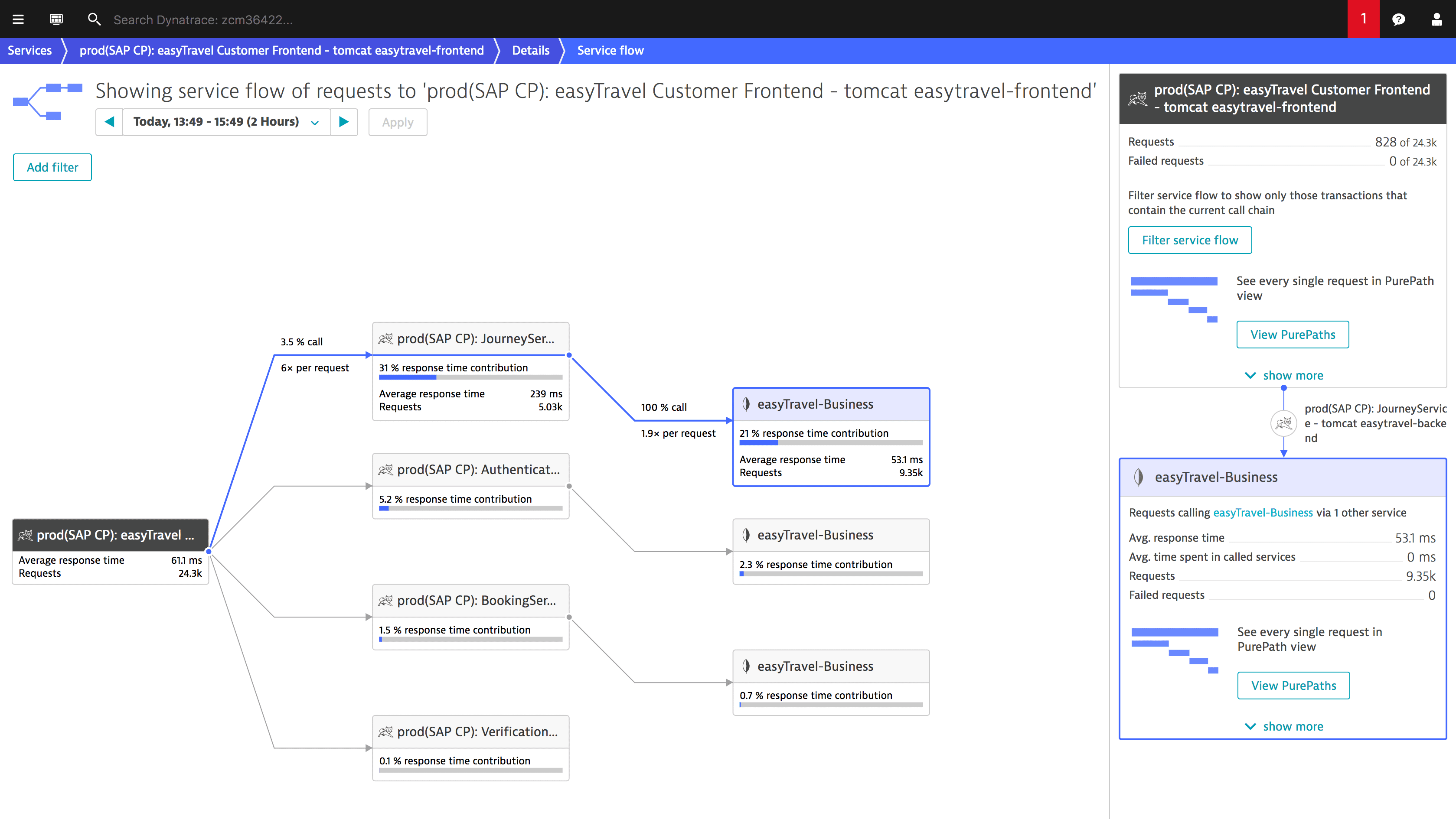 With Dynatrace, not only are we monitoring our entire cloud stack, we're also using the AI to help us get faster answers despite a complex cloud environment."

Seeing is believing - Start your free trial
---
You'll be up and running in under 5 minutes:
Sign up, deploy our agent and get unmatched insights out-of-the-box.
Just a few of our enterprise customers
Related content
---