Application performance management
Best-in-class APM software from the category leader. Automated code-level visibility and root cause.
Try for free
See the magic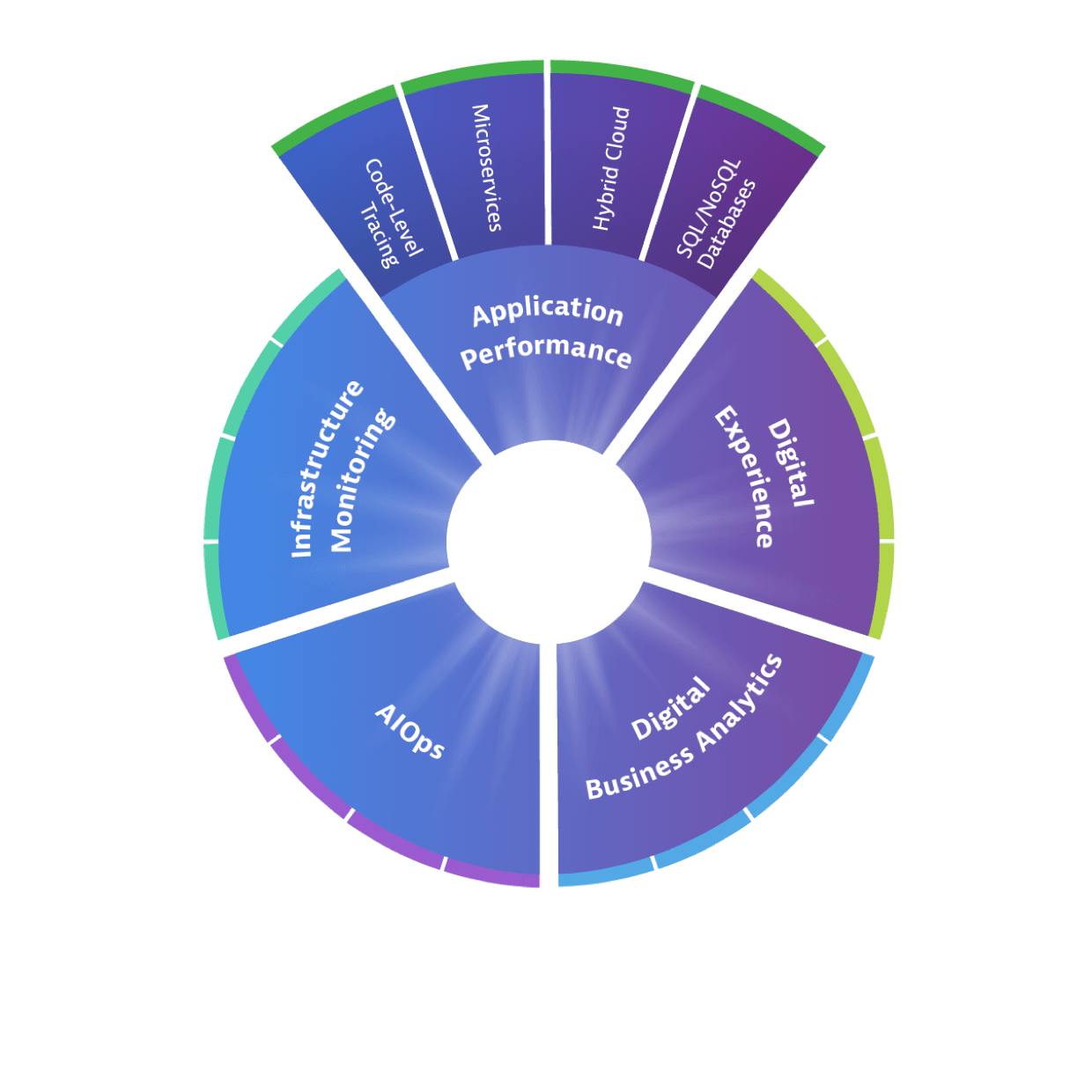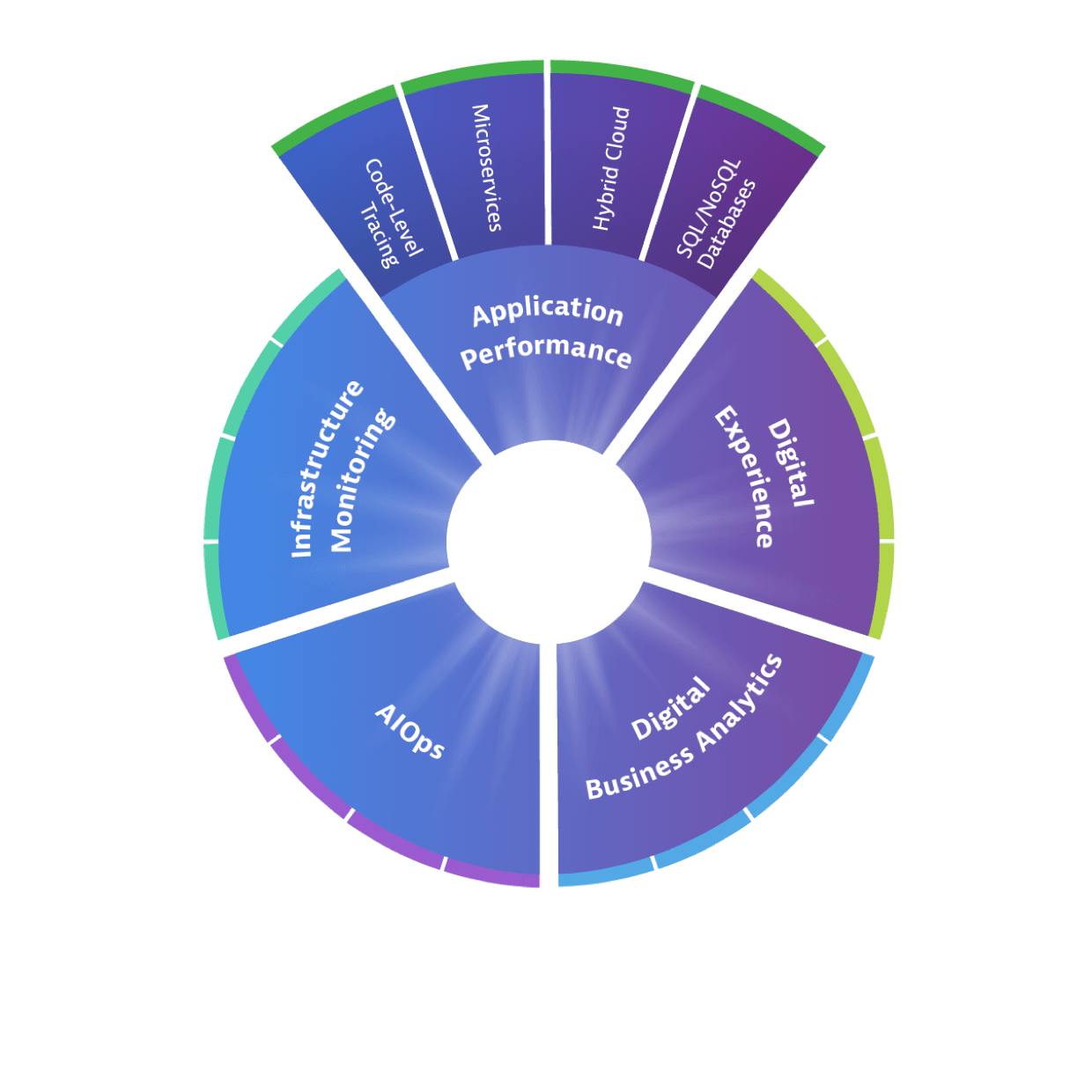 Precise answers, automatically
---
Automatic instrumentation for dynamic microservices, high fidelity data in context for all transactions, and unique hybrid support to see the entire enterprise cloud and its dependencies in real time.
Detect and monitor microservices, automatically
---
Dynatrace automatically discovers and monitors dynamic microservices running inside containers. See how they're performing, how they communicate with each other and immediately detect poorly performing microservices.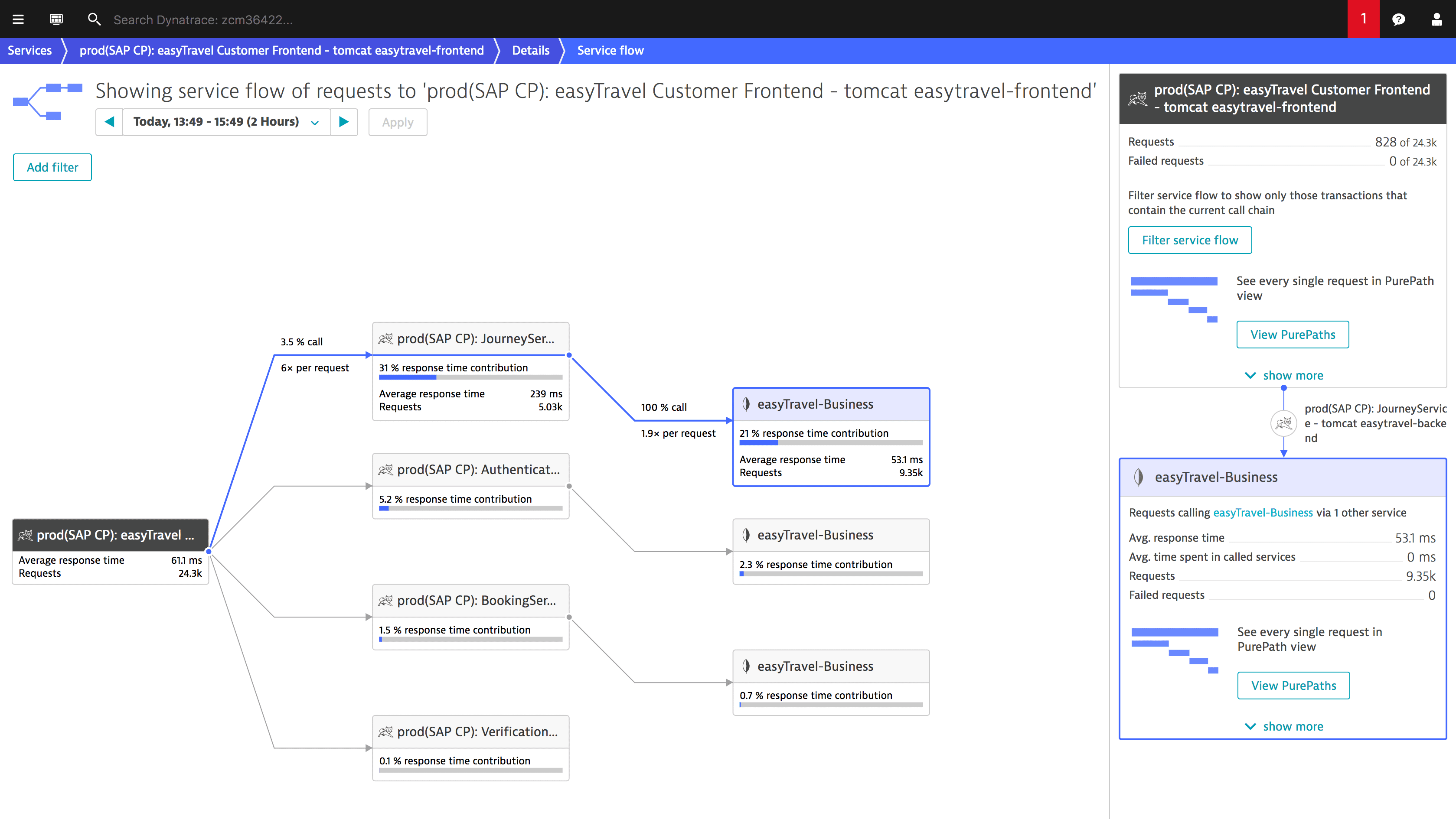 Code-level tracing
---
Dynatrace uses patented PurePath Technology® to automatically capture timing and code-level context for transactions across every tier. Dive deep to analyze response times and find hotspots at the method level.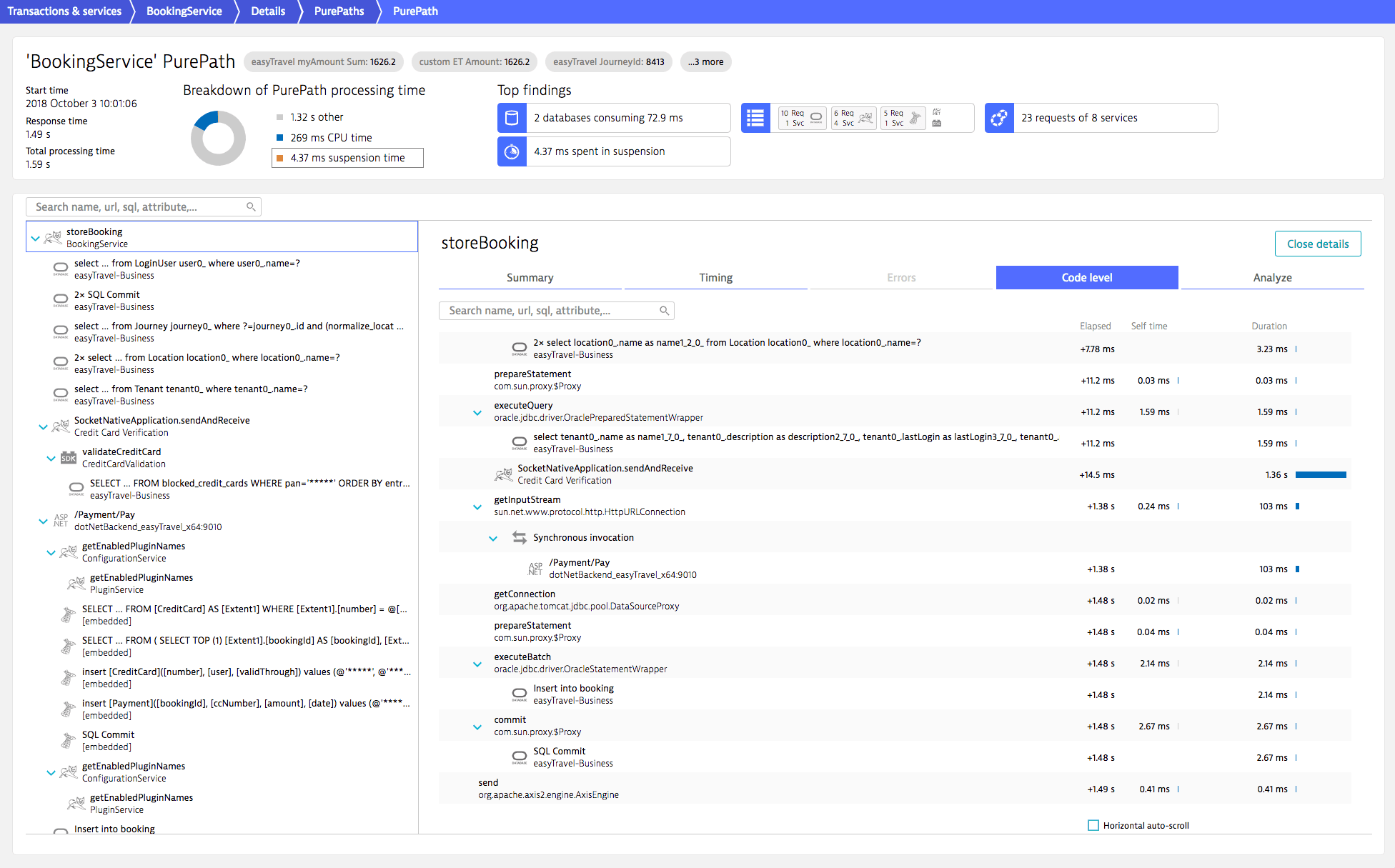 Hybrid cloud, from mainframe to mobile
---
Dynatrace has the broadest coverage of any monitoring solution, including languages supported, application architectures, cloud, on-premise or hybrid, enterprise apps, SaaS monitoring, and more.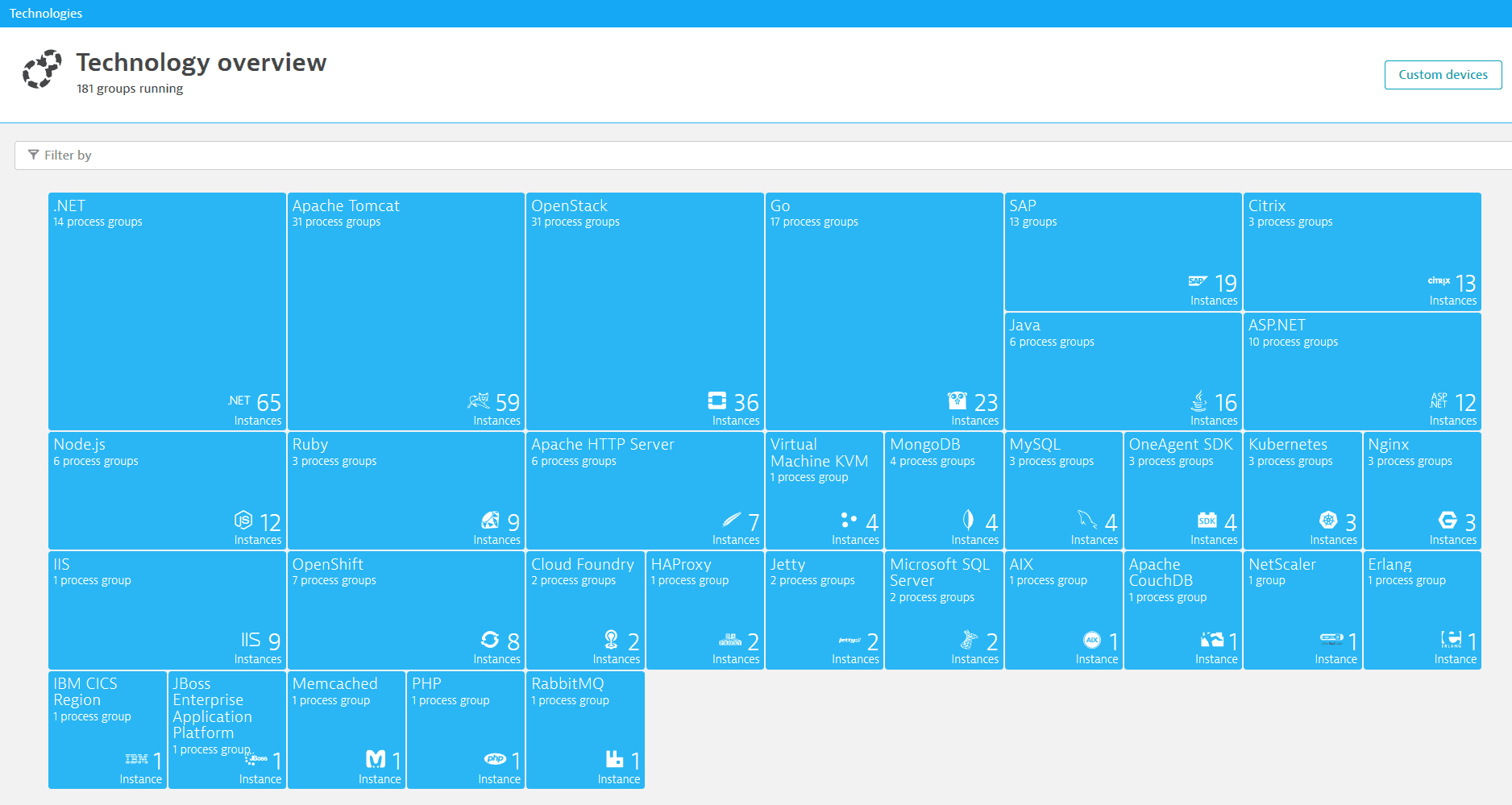 SQL/NoSQL Databases
---
Automatically detect and monitor databases, understand how applications are using them, and get detailed health metrics for each database statement. Identify and solve database issues that impact application performance.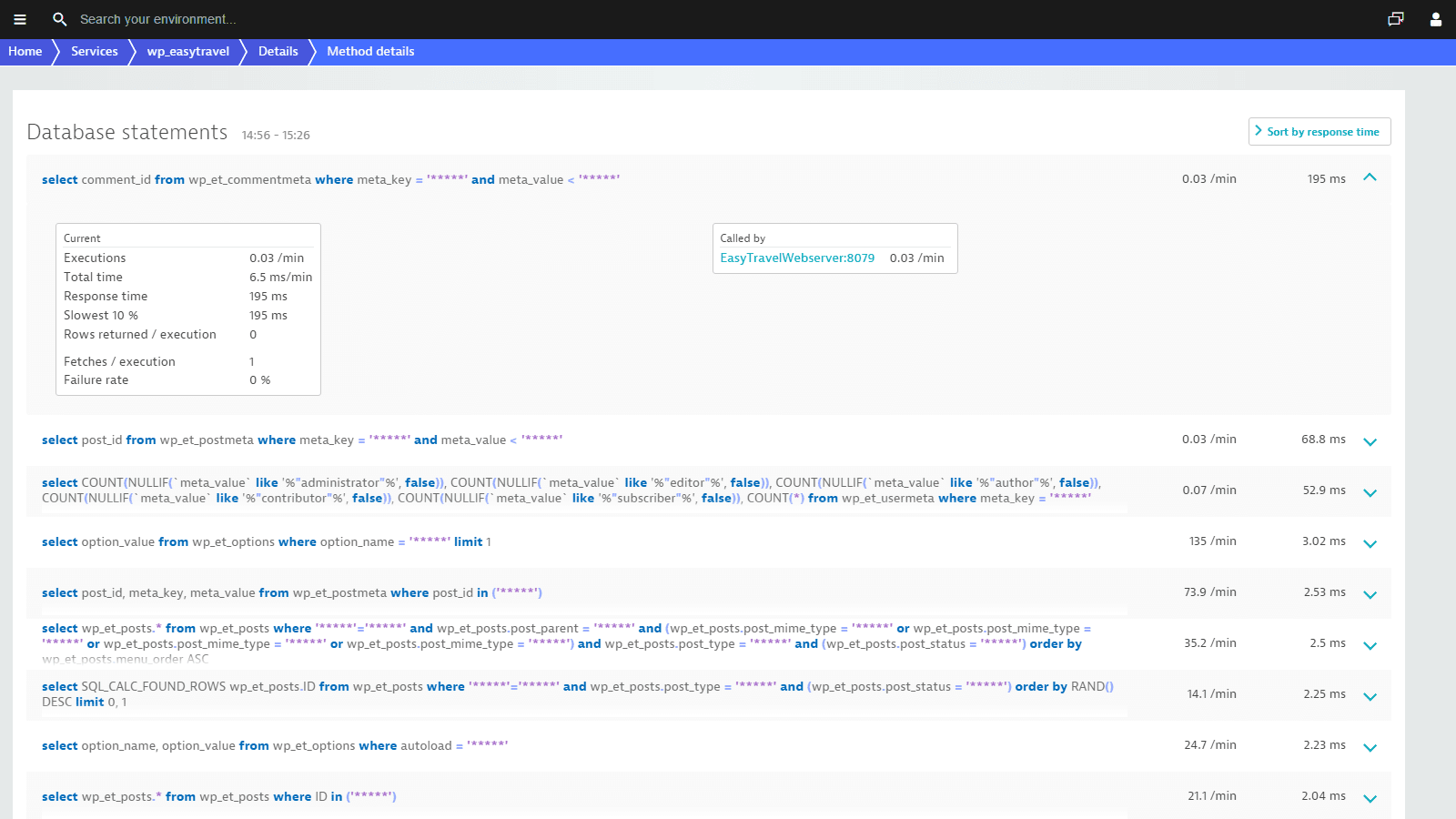 CI/CD analytics for metrics-driven innovation
---
Dynatrace tracks every build moving through your delivery pipeline, every operations deployment, all user behavior, and the impact on your supporting infrastructure. So you can push new code into production reliably and quickly.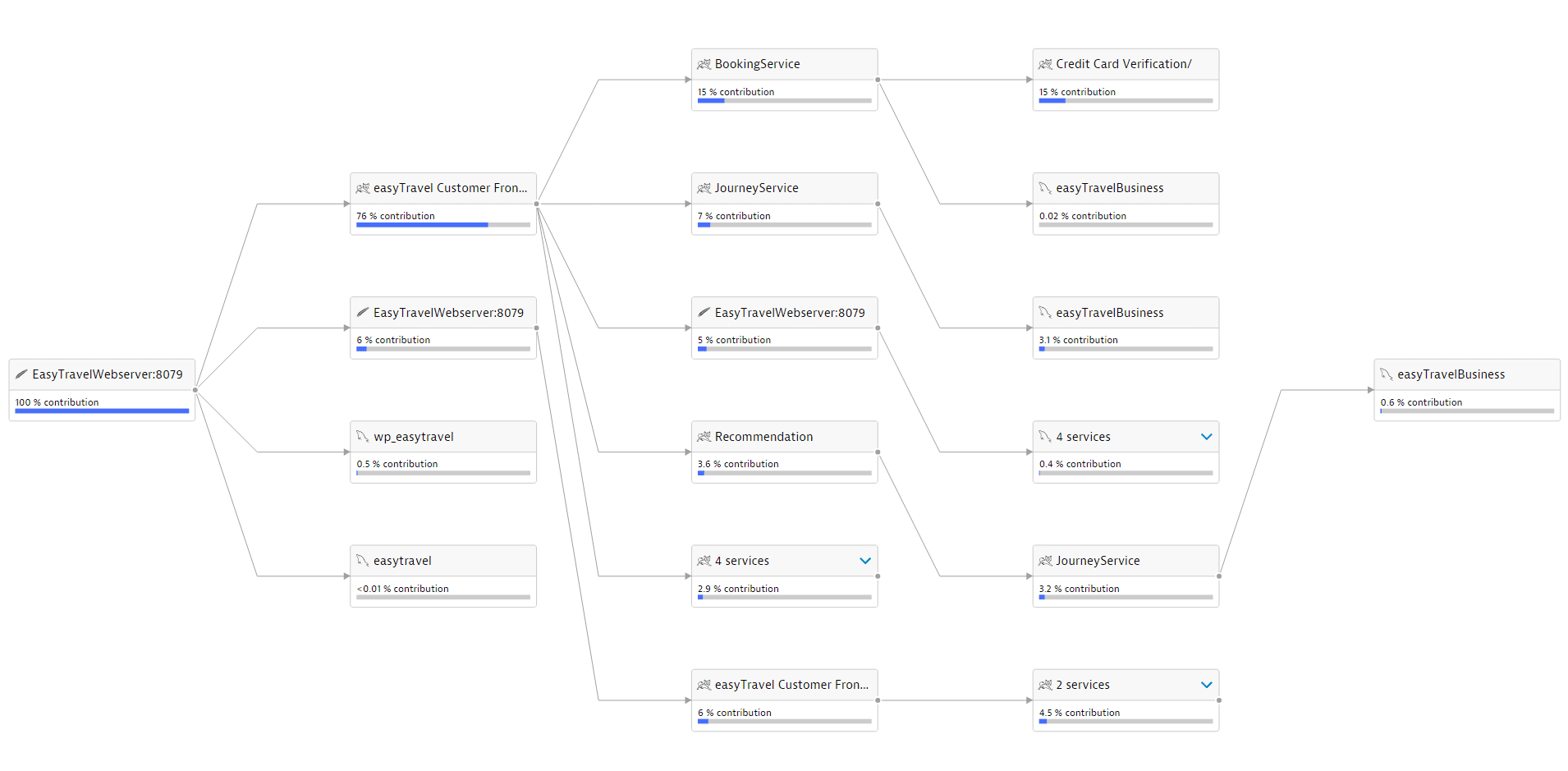 Explore customer stories
---
Travis Perkins PLC
The only way to describe our impressions of Dynatrace is 'eye-opening'. It was the first opportunity we'd ever had to really understand what our applications were doing."
Abdul Al Tayib, E-Commerce Operations Team Leader at Travis Perkins PLC

Engineered for cloud native and hybrid environments
---
Dynatrace automatically discovers, baselines, and intelligently monitors dynamic multi-cloud environments.
Cloud overview
Technologies
The All-in-one Platform
---
More about Application Performance
Application performance management is just one part of our platform. See how we cover it all, in one automatic, AI-powered platform
Start your free trial now
---
Get ready to be amazed in 5 minutes or less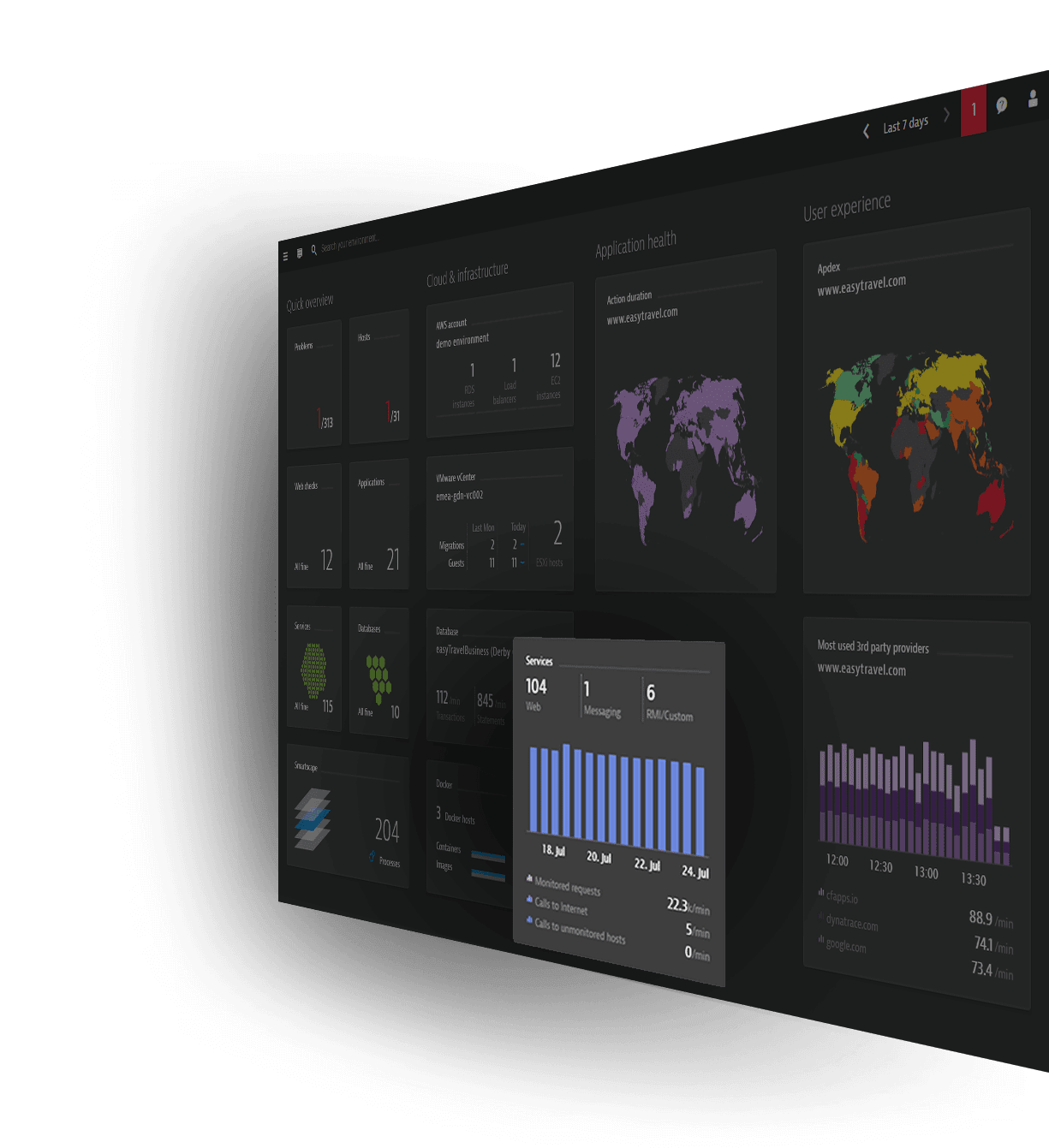 Related content
---