Application performance management (APM)
Get answers, not just more data
Try for free
See the magic
Applications are complex, monitoring them shouldn't be
---
Modern cloud applications are complex and hyper-dynamic, built on microservice architectures to scale exponentially. Traditional monitoring tools simply won't cut it in a world of:
82
technologies are used in a single transaction on average.
100x
increase of code over the last 20 years.
10 sec
lifespan of containers
Detect, solve and optimize - automatically
---
Automatically discover and map your application ecosystem simply by installing the Dynatrace OneAgent.

Learn more
High fidelity view of the entire application stack, from the performance of applications, cloud infrastructure and user experience.

Learn more
Effortlessly detect problems, along with their business impact and root cause. Get answers, not just a bunch of charts and data.

Learn more
Unique scalability and deployment capabilities
Web-scale for 100.000+ hosts
Built cloud-native, Dynatrace is highly scalable, available, and secure.
Enterprise governance and security
Dynatrace provides secure role-based access management.
Flexible deployment options
Choose between SaaS and managed - Saas currency with on-premises data.
Automated answers to performance challenges
---
No more digging through code, log files and server metrics. Dynatrace AI analyzes billions of dependencies to give you simple answers – what is the problem, what is the business impact, and what is the root cause.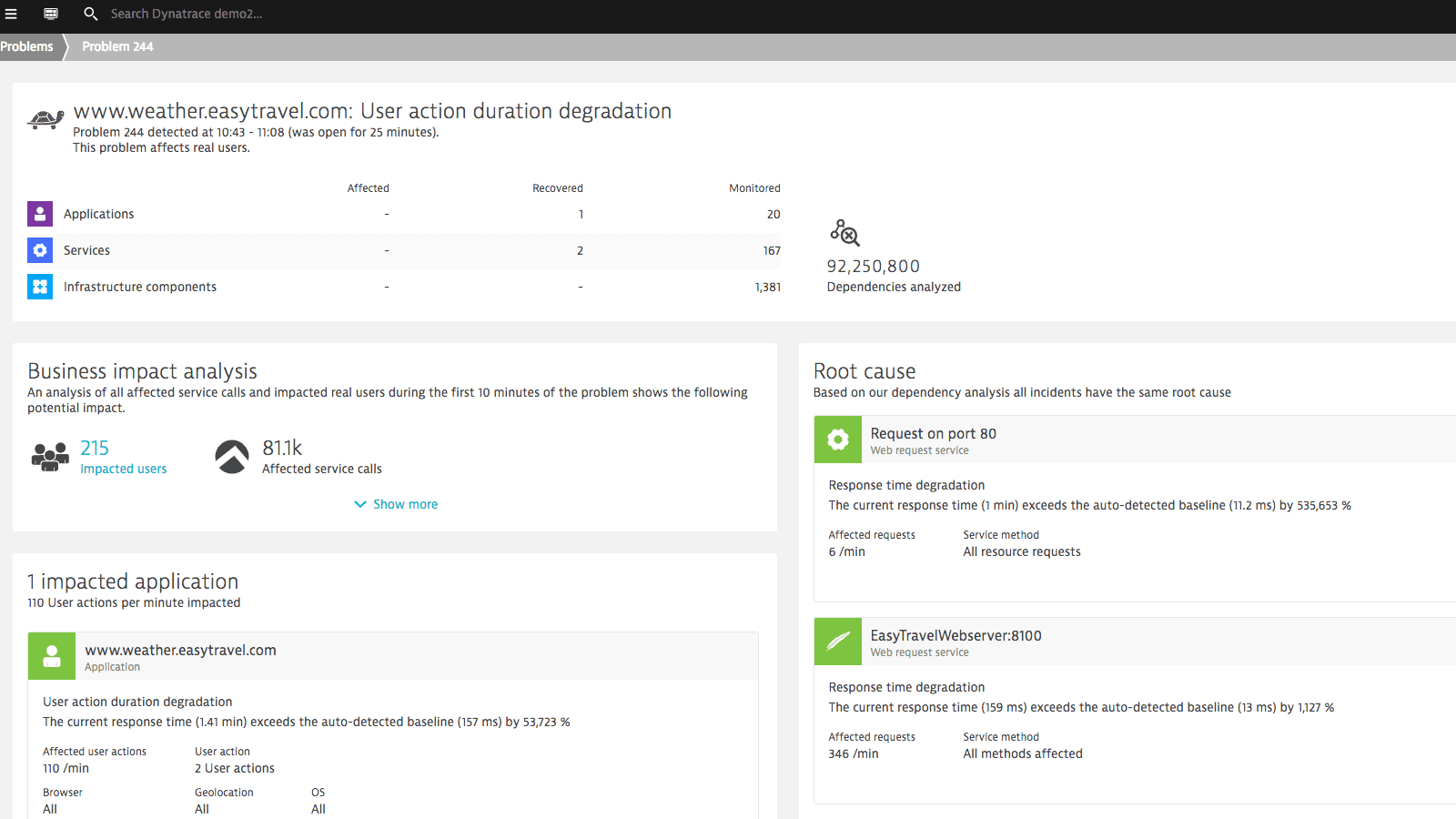 See how everything is connected.
---
Dynatrace automatically discovers, maps and monitors every component of the full stack, from the application, the underlying infrastructure, and the experience of all users.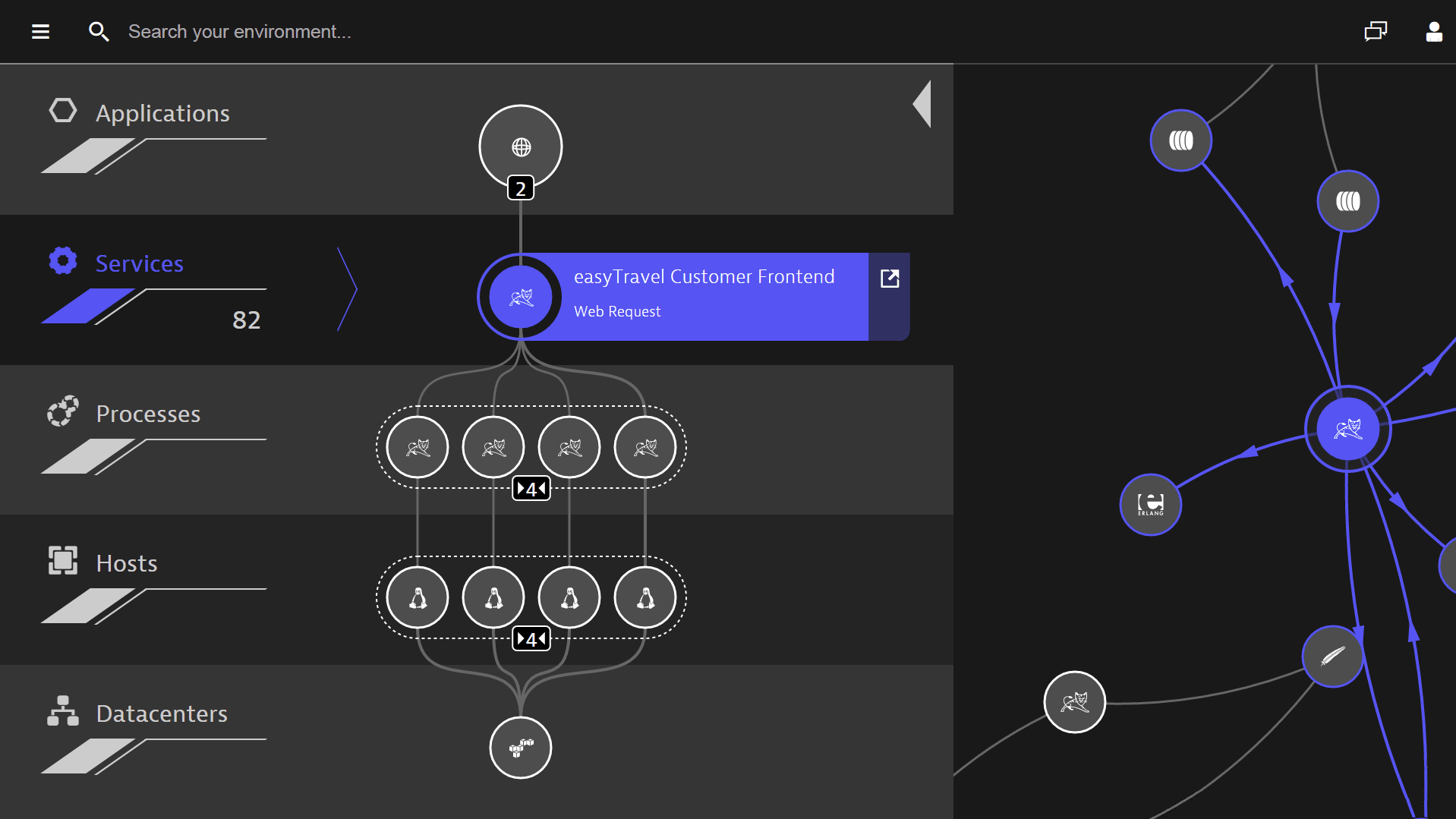 Mainframe to mobile, and everything in between
---
Dynatrace has the broadest coverage of any monitoring solution, including languages supported, application architectures, cloud, on-premise or hybrid, enterprise apps, SaaS monitoring, and more.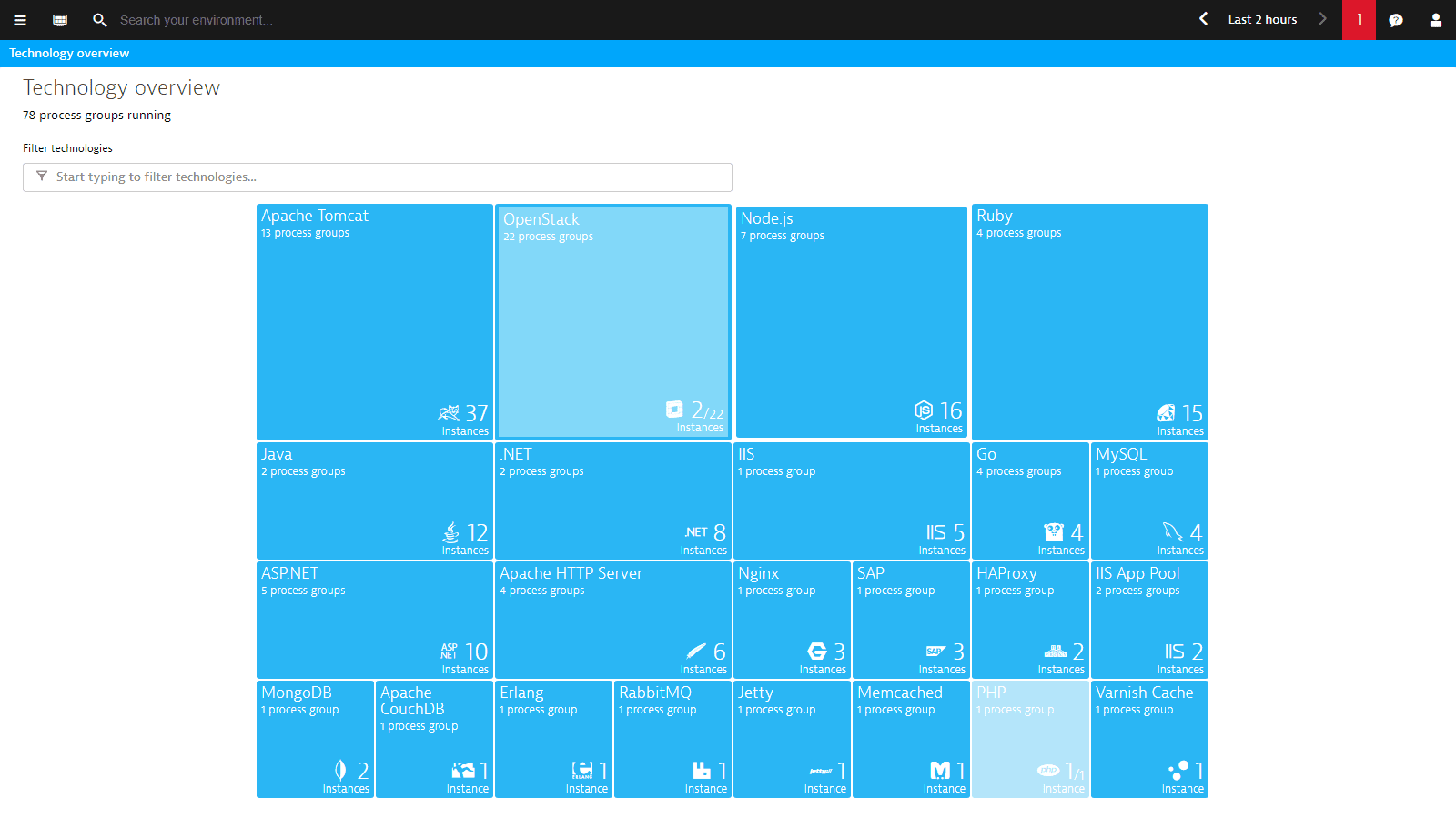 Detect and monitor microservices, automatically
---
Dynatrace automatically discovers and monitors dynamic microservices running inside containers. See how they're performing, how they communicate with each other and immediately detect poorly performing microservices.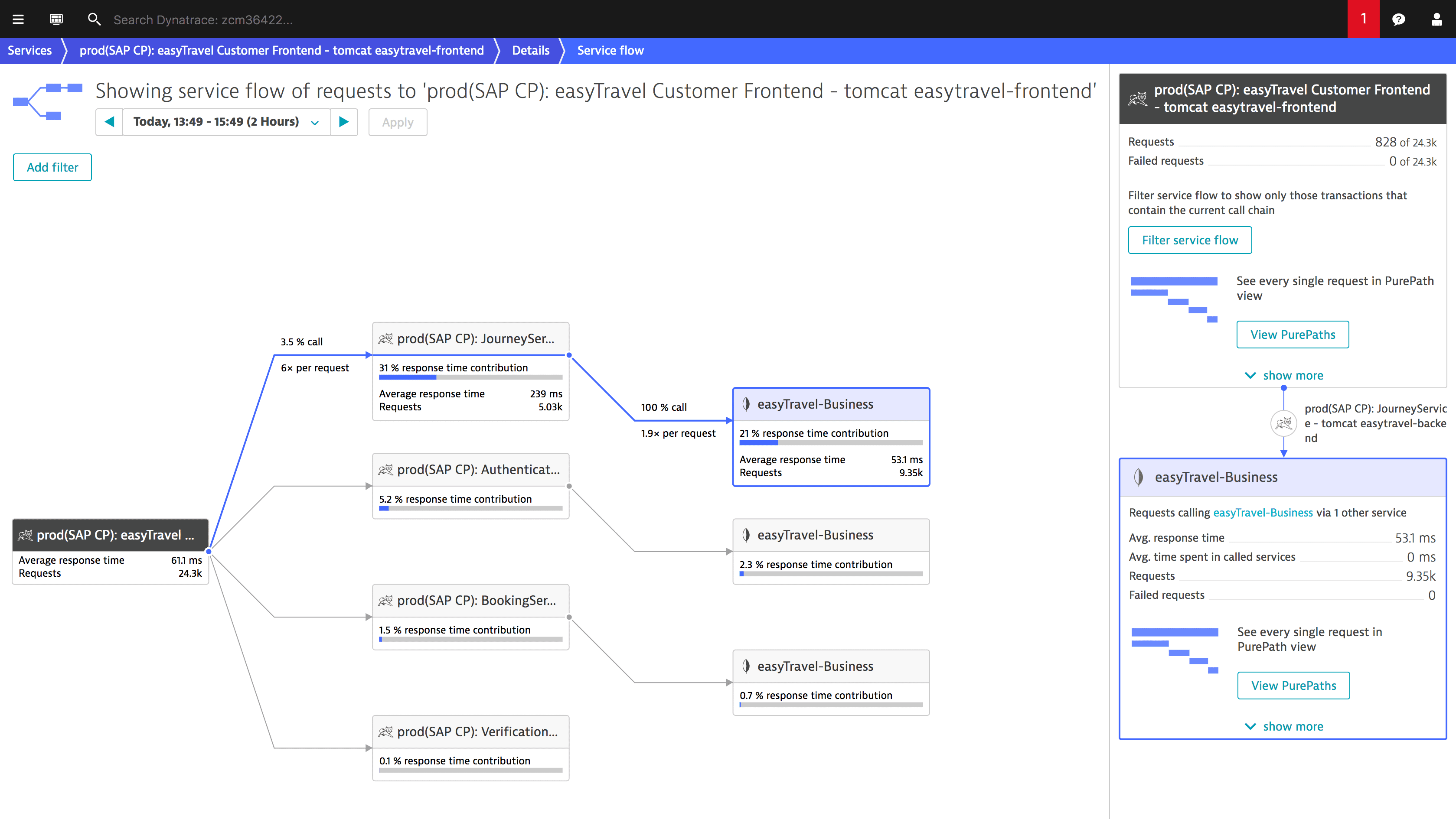 CI/CD analytics for metrics-driven innovation
---
Dynatrace tracks every build moving through your delivery pipeline, every operations deployment, all user behavior, and the impact on your supporting infrastructure. So you can push new code into production reliably and quickly.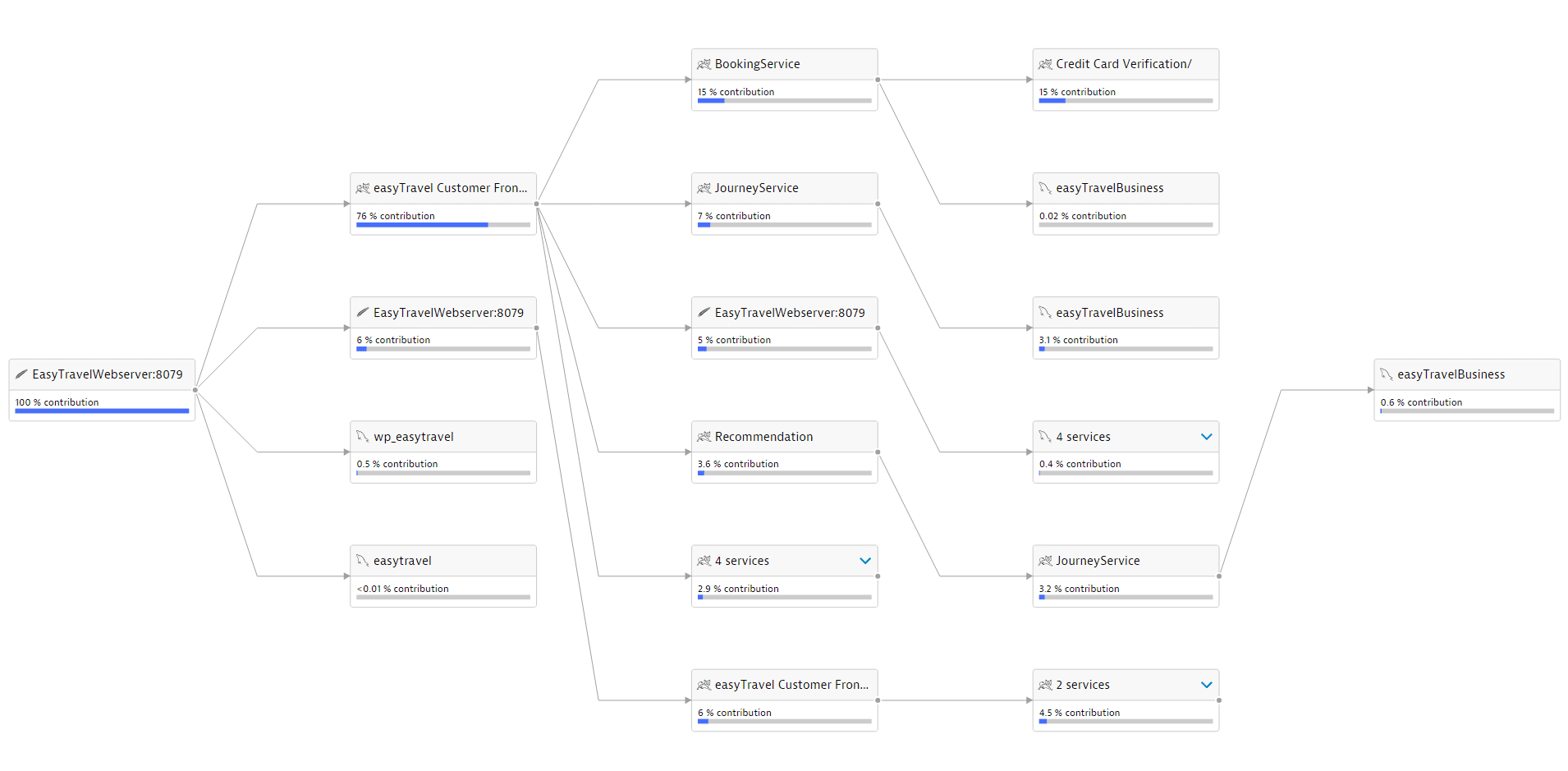 Travis Perkins PLC
The only way to describe our impressions of Dynatrace is 'eye-opening'. It was the first opportunity we'd ever had to really understand what our applications were doing."
Abdul Al Tayib, E-Commerce Operations Team Leader at Travis Perkins PLC

Start your free trial now
---
Get ready to be amazed in 5 minutes or less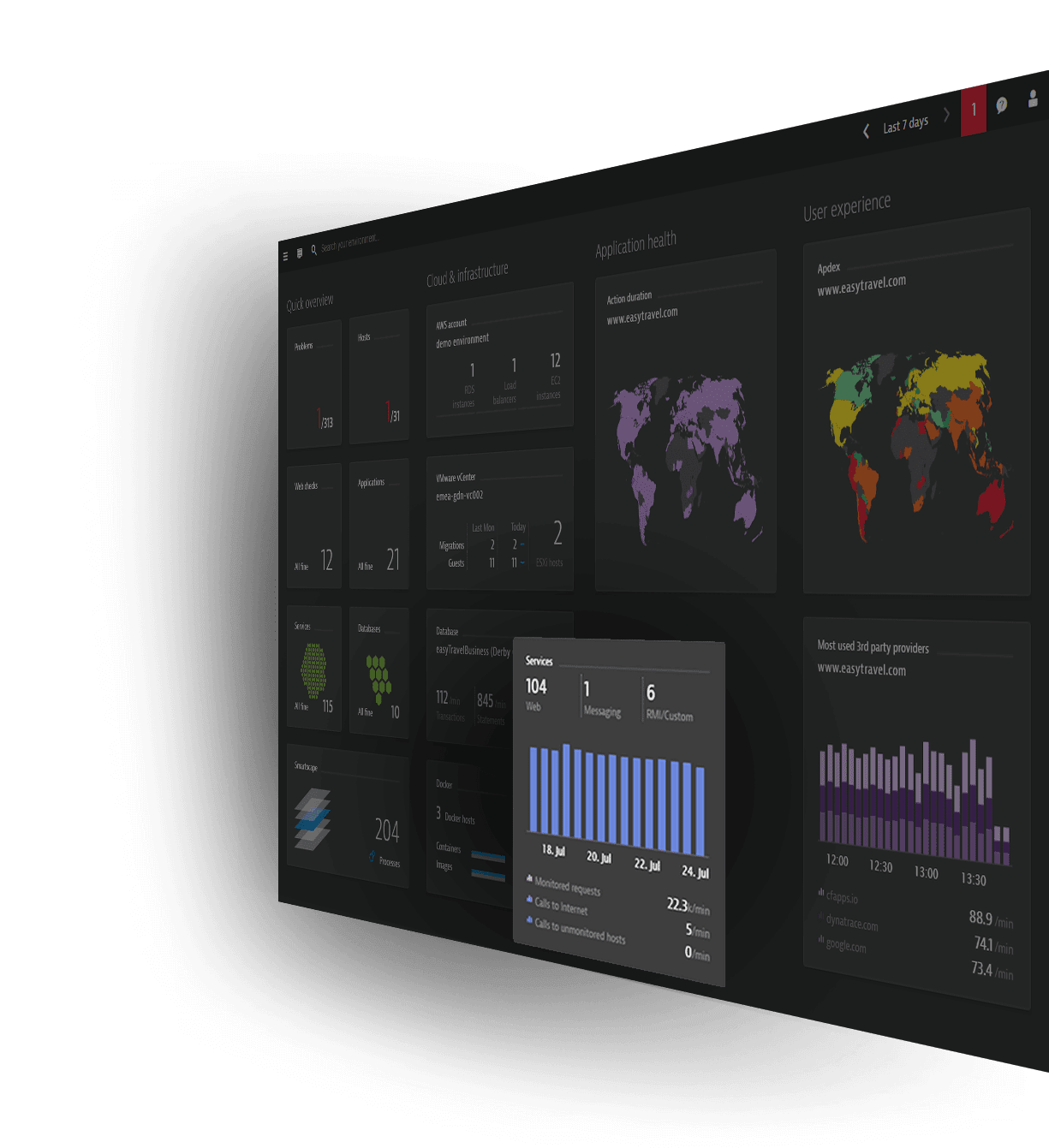 More about
application performance monitoring
Vision and Execution leader
---
Positioned furthest in Completeness of Vision and highest for Ability to Execute: The Gartner Magic Quadrant for Application Performance Monitoring (APM).
Download the report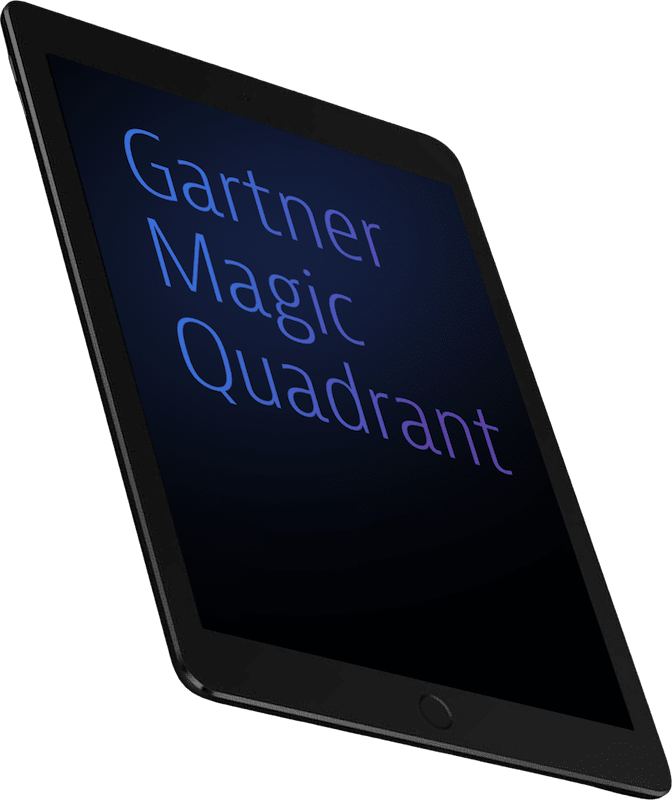 Related content
---