This page enables you to make instant, on-demand measurements of either single URLs or multi-page transaction scripts created in KITE. The page includes a four-step process to set up and execute a test:
Enter Web URL (for a single page test), or upload the KITE Test Script (either Transaction Perspective or Application Perspective).
Select the agents to use for the test.
Select the browser you want to use for the test, either Internet Explorer or Firefox.
Enter the text you see in the 'captcha' image.
Click Run Test Now to execute the test. After executing the test, click the KITE Results link to go to the KITE Results page.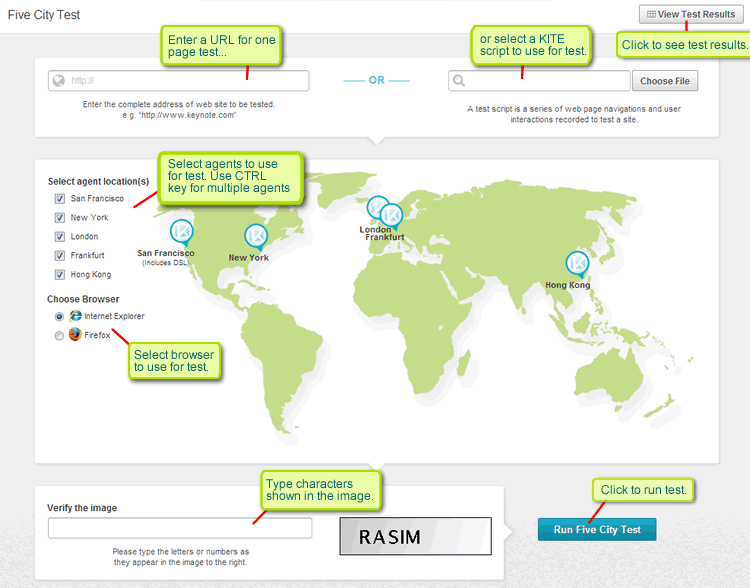 See this help page for information on results of the Five city test.