Migrating to the cloud
What is migrating to the cloud?
Migrating to the cloud refers to the process of moving data, services, applications, and/or IT resources from an organization's on-premises servers to cloud computing environments. Competitive firms and startups alike are choosing to move or outsource business functions to the cloud to reduce capital expenditures and operating costs, improve data accessibility and business agility, and deliver new services and features faster to customers.
Moving existing applications to the cloud, however, presents unique challenges for firms in terms of planning the actual migration as well as managing service performance after migrating to the cloud. In order to ensure a successful and smooth transition, firms should thoughtfully manage the migration process and proactively monitor application performance and resource usage in the cloud using an appropriate monitoring solution. With a cloud-agnostic APM solution like Dynatrace, you can eliminate the need for single-purpose tools for AWS troubleshooting or OpenStack troubleshooting, for example, and instead carry out all of your cloud performance tuning and diagnostics with one integrated toolset.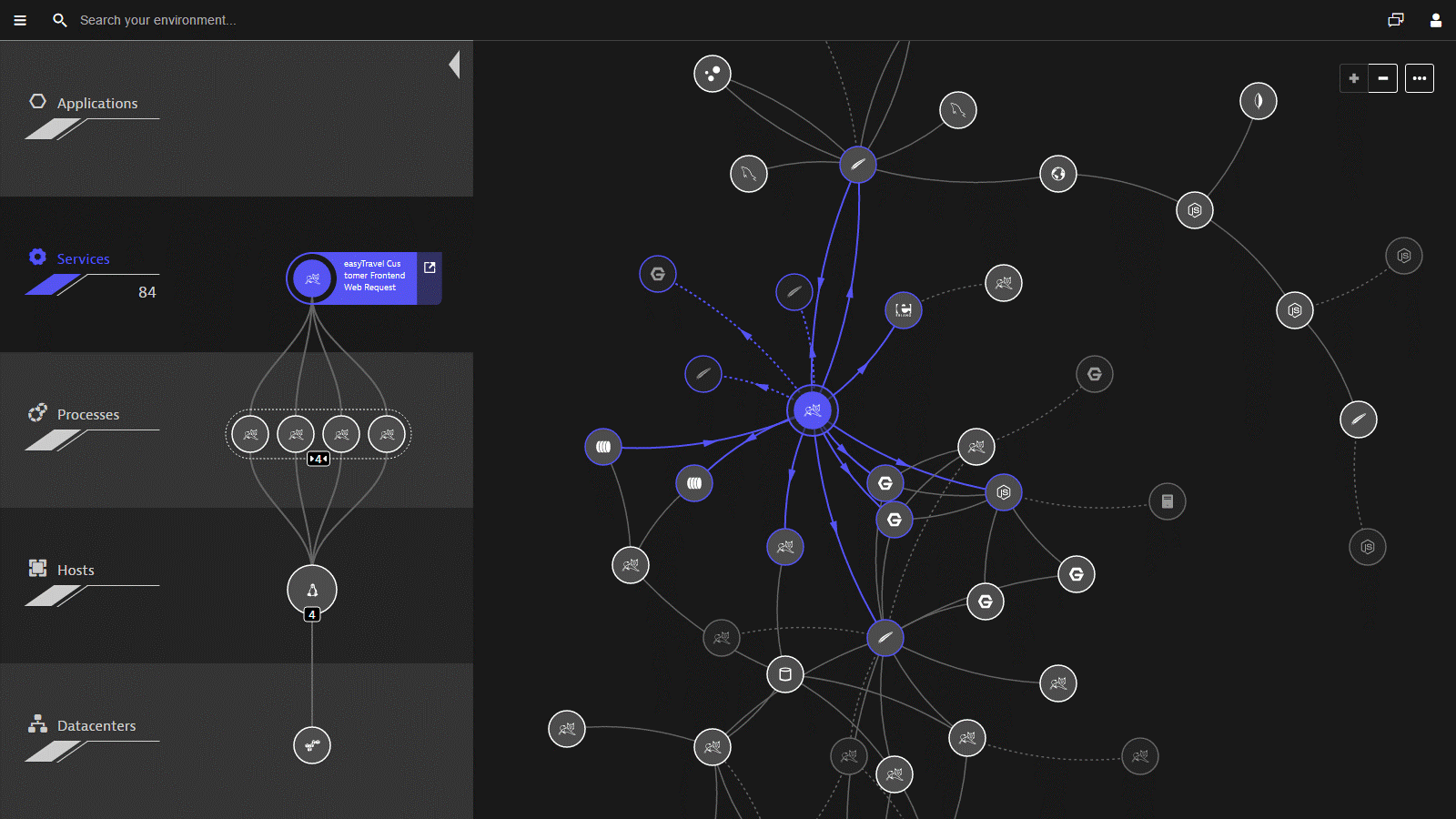 Migrating to the cloud with confidence
Before migrating to the cloud, firms should create a roadmap for the transition by first identifying which workloads or applications will be most appropriate for the cloud. Not all applications are suitable for running in the cloud or portable. Before deciding what to migrate, organizations can use an APM solution like Dynatrace to better understand the architecture of their applications—to identify dependencies and other technical constraints that must be considered when migrating to the cloud. Some applications will need to be rebuilt or may require special hardware, making them more costly candidates for cloud migration.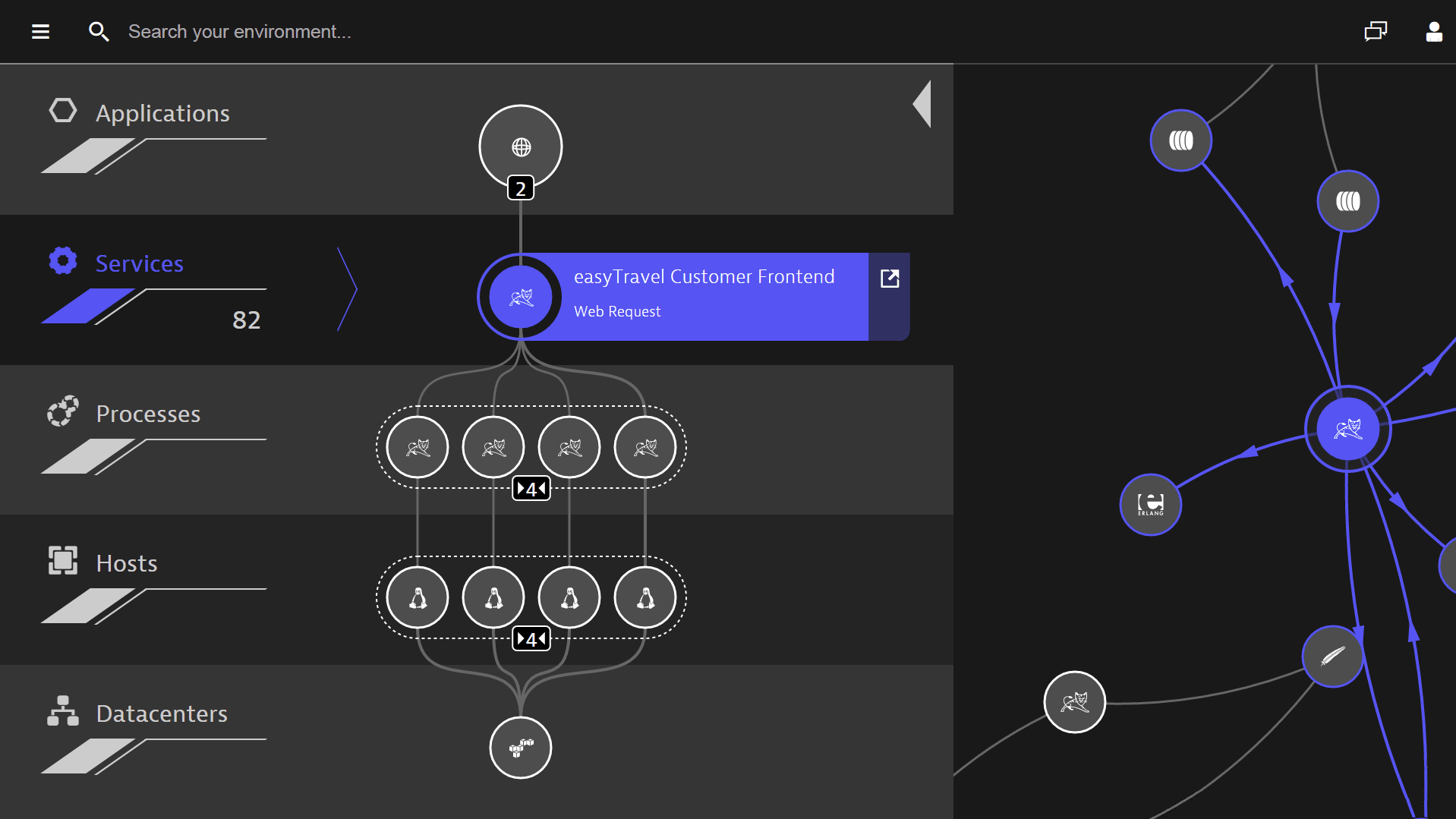 Migrating to the cloud successfully with Dynatrace
Once you've decided on your likely candidates for migrating to the cloud, Dynatrace technology can help you ascertain each application's resource requirements and determine your cloud capacity needs by letting you examine current usage patterns, establish performance baselines, and decide on specific performance and functionality objectives.
During and after migrating to the cloud, Dynatrace can provide you with the real-time performance metrics and visibility you need to:
Accurately assess the impact of migrating to the cloud on application performance and user experience
Detect performance anomalies and verify whether service-level agreements are being met
Evaluate component-level resource consumption and implement fact-based capacity planning
With Dynatrace, you can proactively detect and diagnose performance issues across the widest range of technologies—in the cloud or in your data center. So whether it's Citrix troubleshooting or troubleshooting on AWS or Azure, we can help you find and fix problems faster.
Our full-stack monitoring solution features automated application topology discovery and mapping, intelligent baselining and anomaly detection, AI-powered root cause analysis, and a built-in event log analyzer. Dynatrace also integrates seamlessly with the best DevOps tools including continuous deployment tools like AWS CodeDeploy, Bamboo, and Jenkins, allowing you to develop and deliver higher quality applications—and new features that work—to users faster.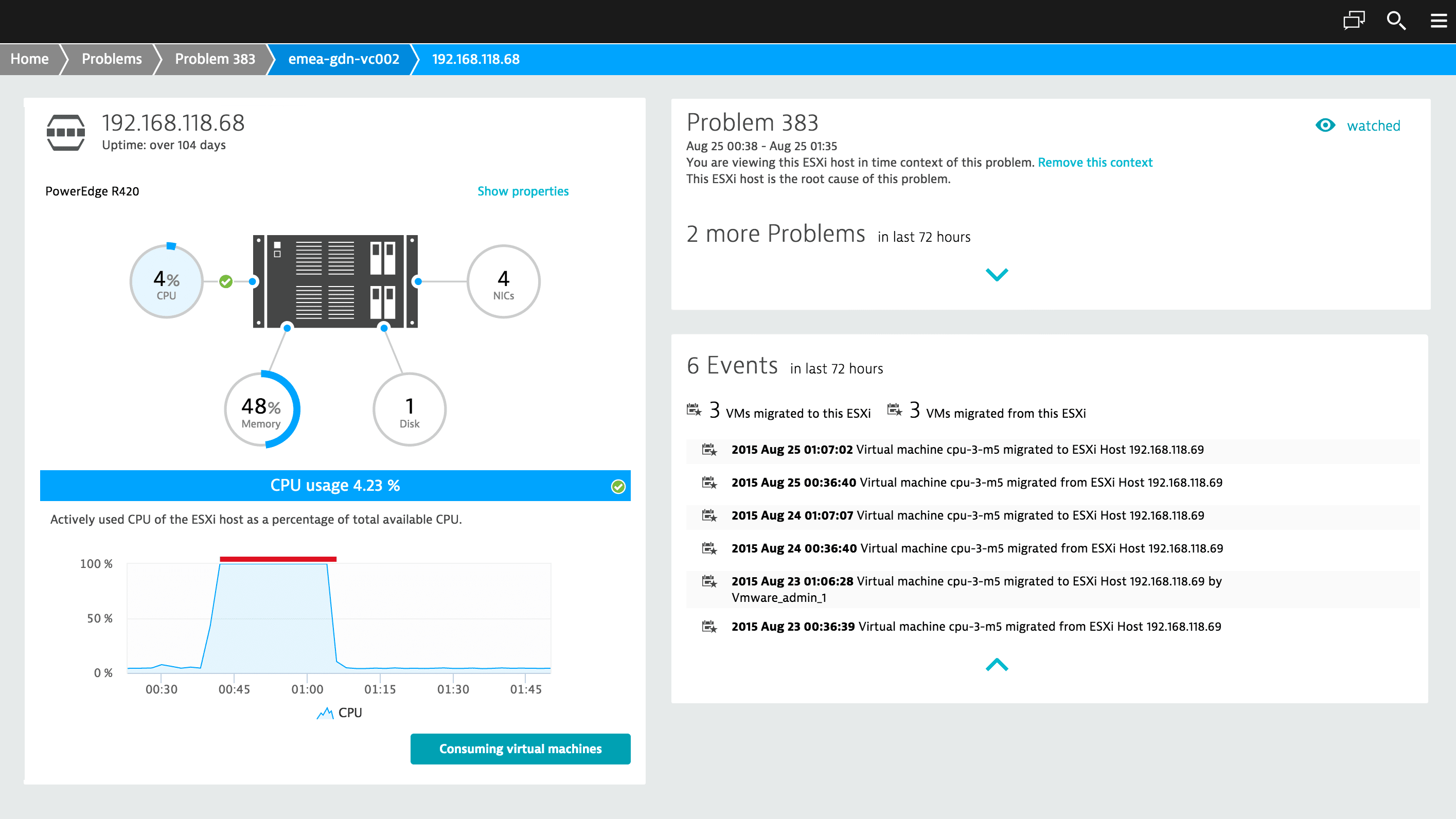 You may also be interested in…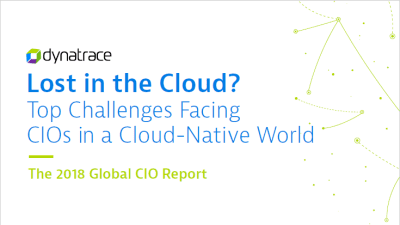 Top challenges facing CIOs in a cloud-native world
Based on a global survey of 800 CIOs, this report takes a closer look at the challenges that organizations face in overcoming the hyper-complexity of modern, cloud-centric ecosystems.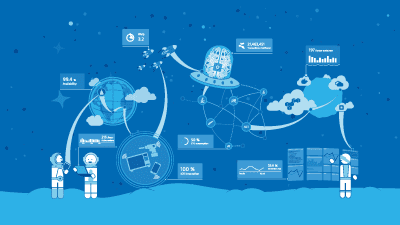 Global Digital Performance & Transformation Audit
In an independent study involving more than 1,200 global IT and business professionals, Dynatrace reveals that it's commonplace for organizations to encounter customer and revenue-impacting performance problems every five days.
Read the Global Digital Performance & Transformation Audit here
Named a Leader in the Gartner Magic Quadrant for APM Suites 8 years in a row
It's our dedication to innovation and ability to see the market expanding beyond APM and into the modern era of "digital performance management" that earns us a top spot year after year.
Read the latest Gartner Magic Quadrant for APM Suites report here
Start your 15-day free Dynatrace trial today!