Enterprise cloud monitoring
Simplify cloud complexity and accelerate digital transformation
Try for free
See the magic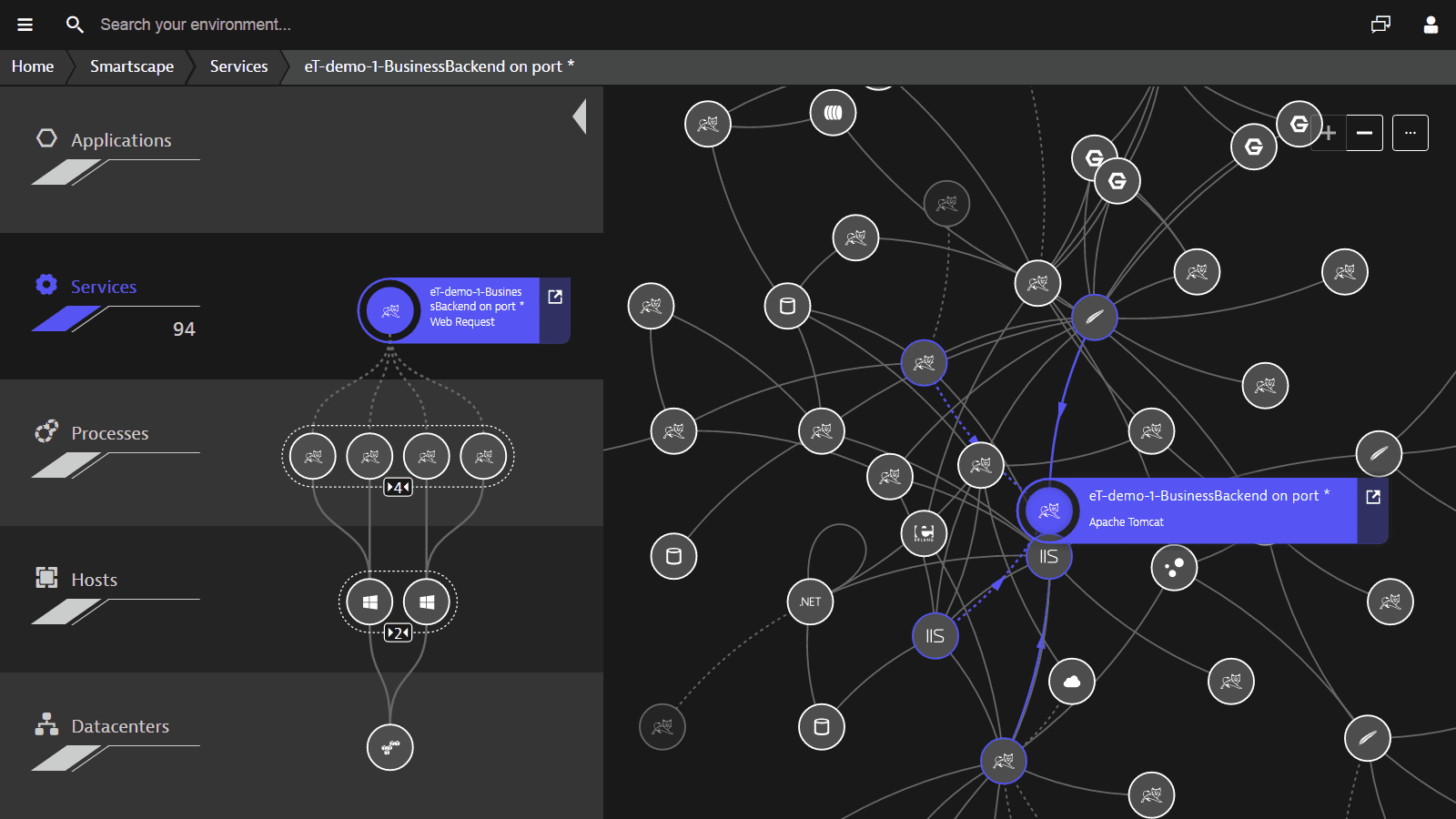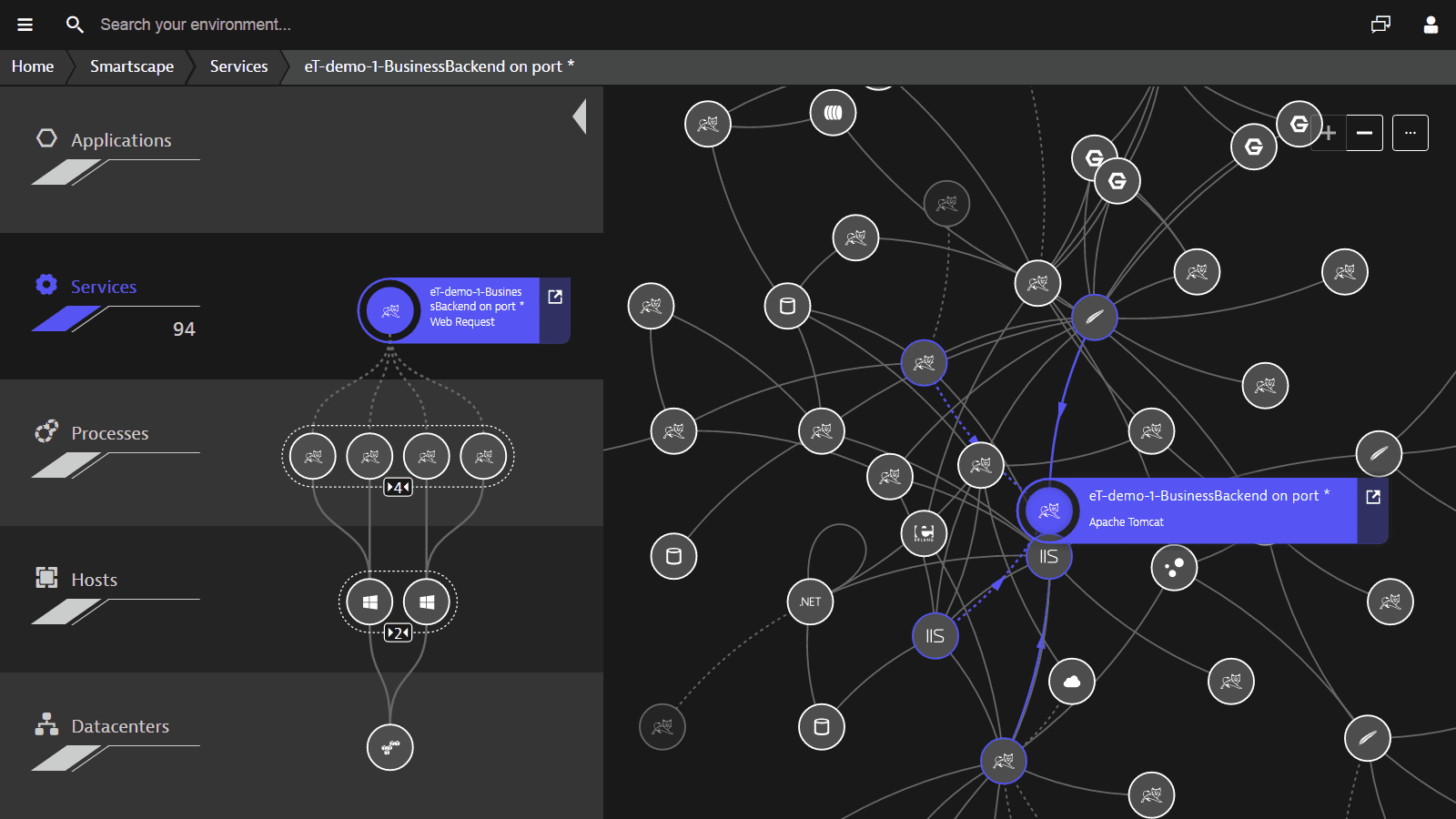 New challenges require a new approach
90% of enterprises are hybrid multi-cloud
79% adopt microservices and containers
50% are moving towards web-scale architectures
84% of enterprises adopt DevOps
60% of users rate perfomance as critical for digital experience
Software Intelligence Platform
Conquer your cloud challenges with Dynatrace
---
Dynatrace is fully automated, with scale, out of the box
Install only one agent to discover and map all enterprise cloud components continuously.
Deterministic AI constantly baselines performance, detects anomalies and serves precise root causation.
Software intelligence for 100.000+ hosts with Dynatrace web-scale architecture.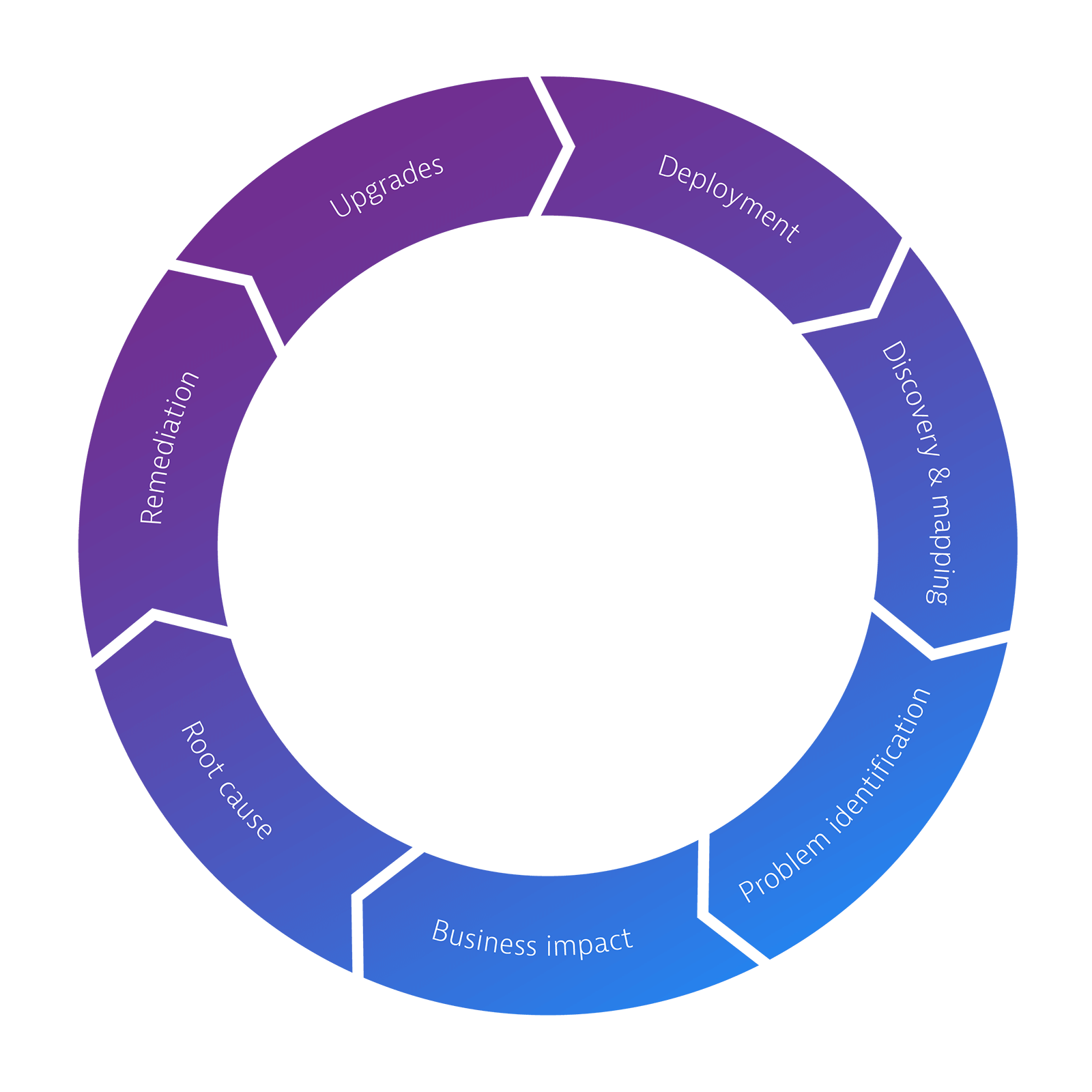 Cloud DevOps automation:
AI-powered continuous delivery and feedback
AI-powered continuous feedback on quality, performance and scalability.
Full operational insights for cloud DevOps automation.
Real time insights into user experience for better decisions.
Monitor, analyze and optimize every digital interaction with your customers
Automatically capture and analyze user behavior, satisfaction, and business impact.
Improve your bottom line with full digital experience insights.
Record and watch user journeys with session replay.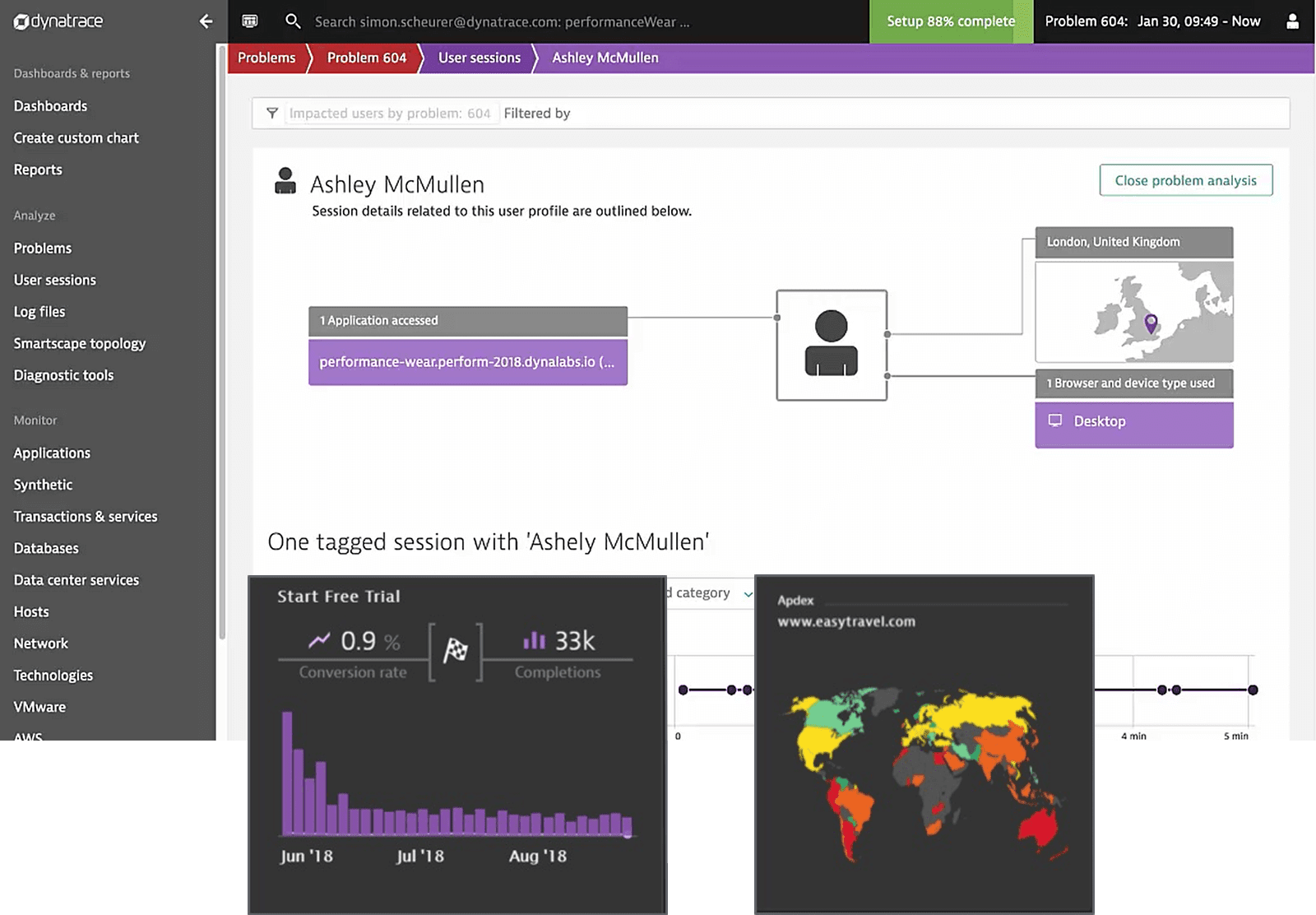 See what makes Dynatrace unique
---
Doctify
With Dynatrace, not only are we monitoring our entire cloud stack, we're also using the AI to help us get faster answers despite a complex cloud environment."

Start your free trial now
---
Get ready to be amazed in 5 minutes or less