APM solution
In recent years, application performance monitoring and management tools have evolved dramatically in response to innovations in virtualization, the cloud, mobile, and big data. Today's application performance monitoring tools assist IT organizations trying to deliver consistently high quality service and support workforce productivity in the midst of rapid change. With an influx of business-critical applications running on hybrid environments, IT professionals need the application performance testing and monitoring capabilities of an integrated APM solution to track and manage the availability, usage and performance of dynamic web, mobile, and cloud applications.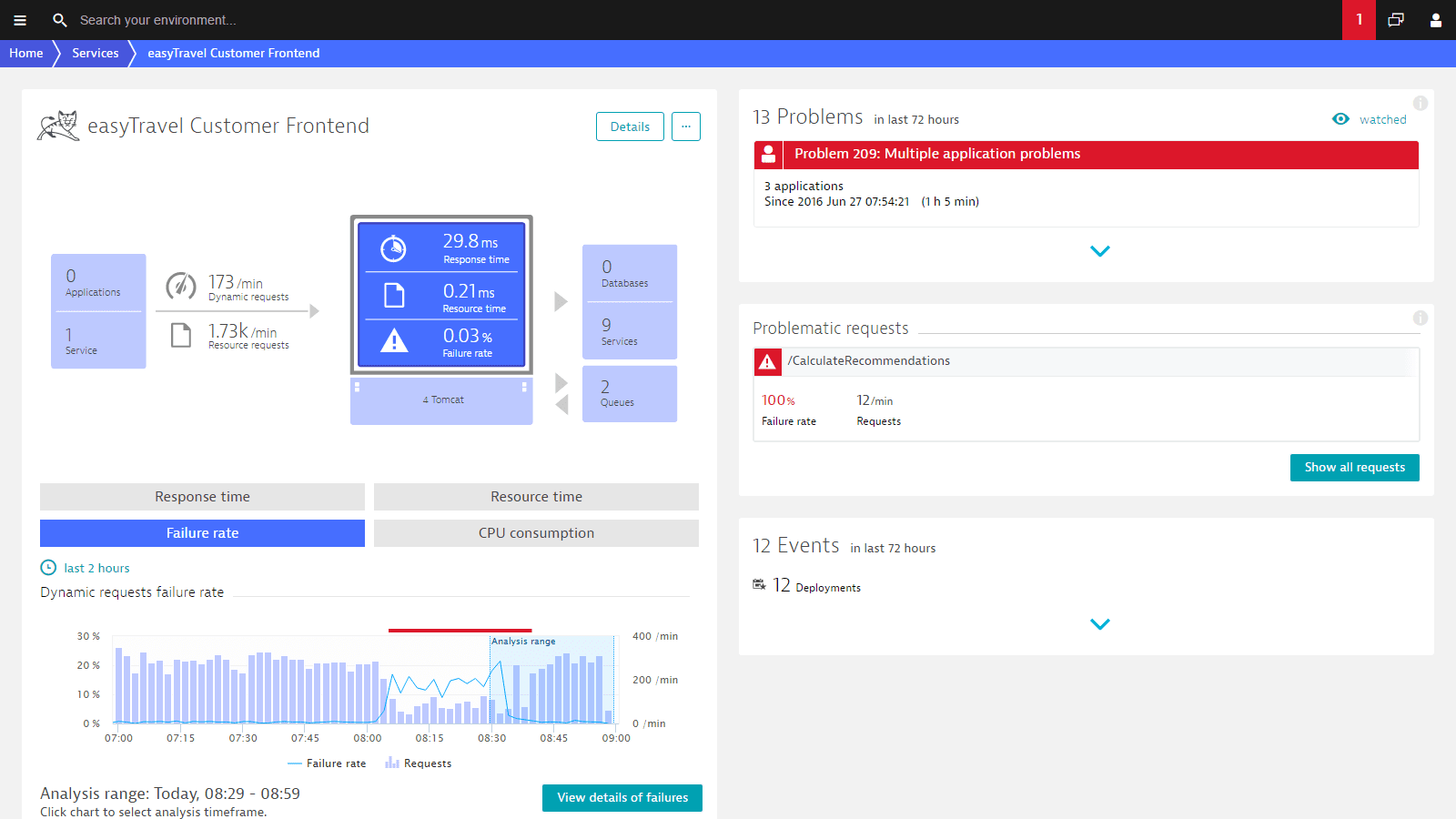 The Benefits of an APM Solution for IT Organizations
An APM solution that provides comprehensive visibility into the performance of the application and all components involved in its delivery allows IT organizations to overcome the complexity of today's distributed applications and architectures. The best application management software eliminates blind spots and supplies IT professionals with the data and analytics necessary for proactively managing the health of their applications, accelerating troubleshooting, and ensuring a positive user experience.
Finding the Right APM Solution for Your Company
Every APM solution is different, and with the range of APM management products available now, finding the right solution for your company can be difficult. Keep in mind the following essential capabilities that every organization should look for in a complete APM solution:
Synthetic monitoring: Implementing application performance and website load testing before launch or at periodic intervals in production to determine availability and stability, establish general performance baselines, and detect and resolve errors and outages.
End user experience monitoring: Measuring application performance from the perspective of the end user—via the browser, client-side device or native mobile app—to get a complete, real-time view of the user experience and inform app improvement efforts.
Performance analysis: Processing and correlating data on users and the performance of applications and infrastructure to understand dependencies in the delivery environment, anticipate trends and performance problems, and optimize sites and services for users.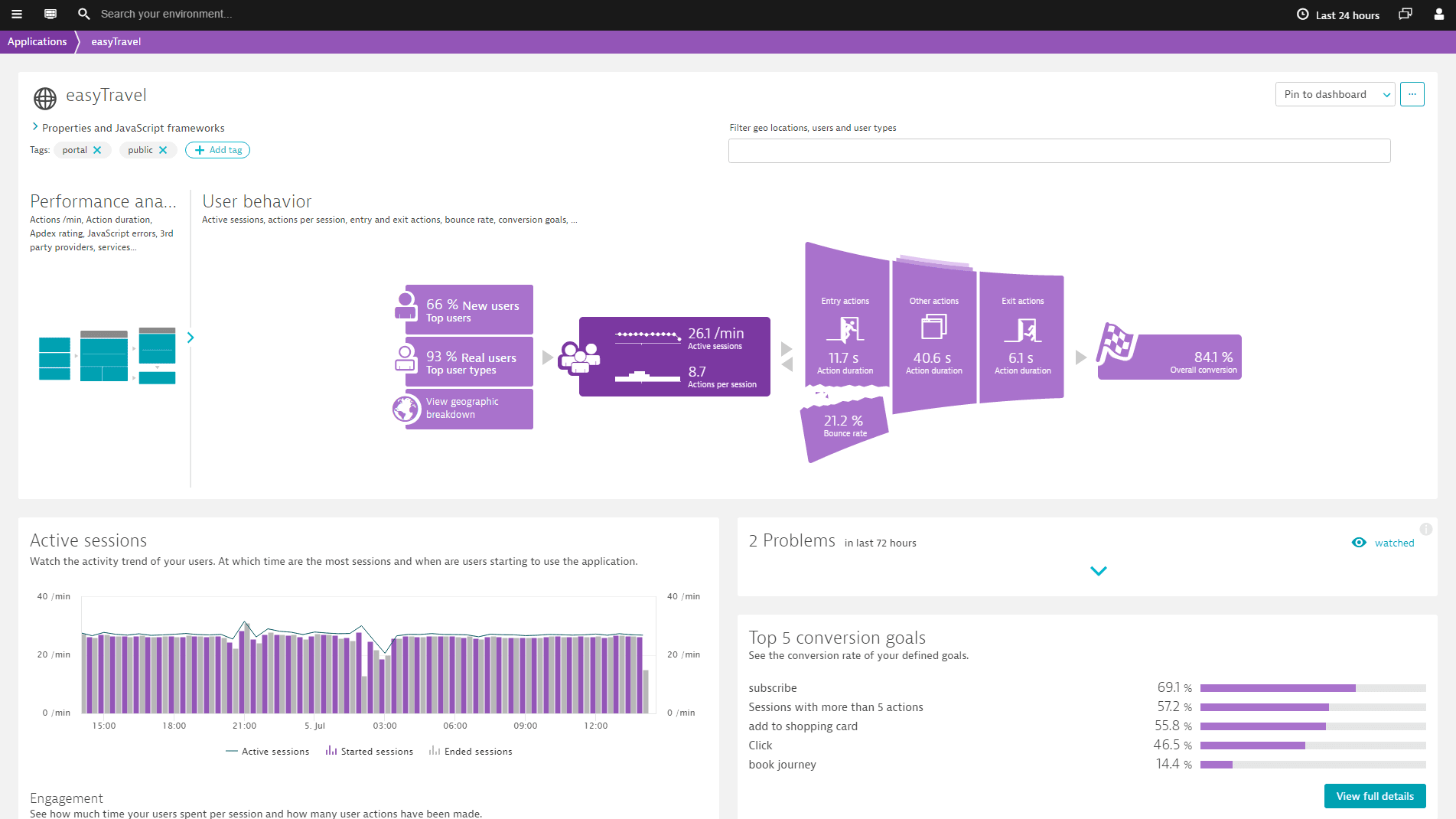 An Integrated APM Solution Platform for Web, Mobile, Cloud, and Enterprise Applications
The Dynatrace APM solution platform integrates powerful SaaS and on-premise elements to empower your IT and business teams to work together to enhance the performance and user experience of your entire portfolio of applications. Some of the unique features of APM solutions from Dynatrace include:
End-to-end transaction monitoring. Track every session and transaction from the user click to your back-end databases, mapping end-user transaction issues to problematic components and services located anywhere along the application delivery path.
Patented PurePath® and PureStack Technology®. Obtain instant, accurate code-level visibility into all synthetic and real-user transactions—for lightning-fast root-cause isolation—and identify the impact of IT infrastructure health on app performance and the user experience.
Business-relevant intelligence. Gain deep visibility into the user and business context of each network transaction by using our unique solution for data center based business application monitoring.
You may also be interested in…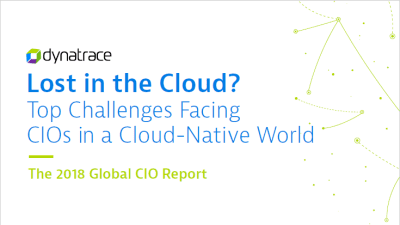 Top challenges facing CIOs in a cloud-native world
Based on a global survey of 800 CIOs, this report takes a closer look at the challenges that organizations face in overcoming the hyper-complexity of modern, cloud-centric ecosystems.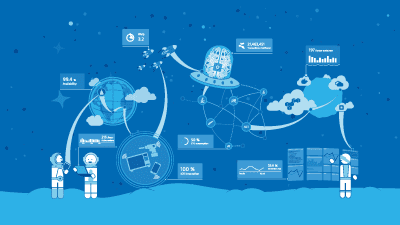 Global Digital Performance & Transformation Audit
In an independent study involving more than 1,200 global IT and business professionals, Dynatrace reveals that it's commonplace for organizations to encounter customer and revenue-impacting performance problems every five days.
Read the Global Digital Performance & Transformation Audit here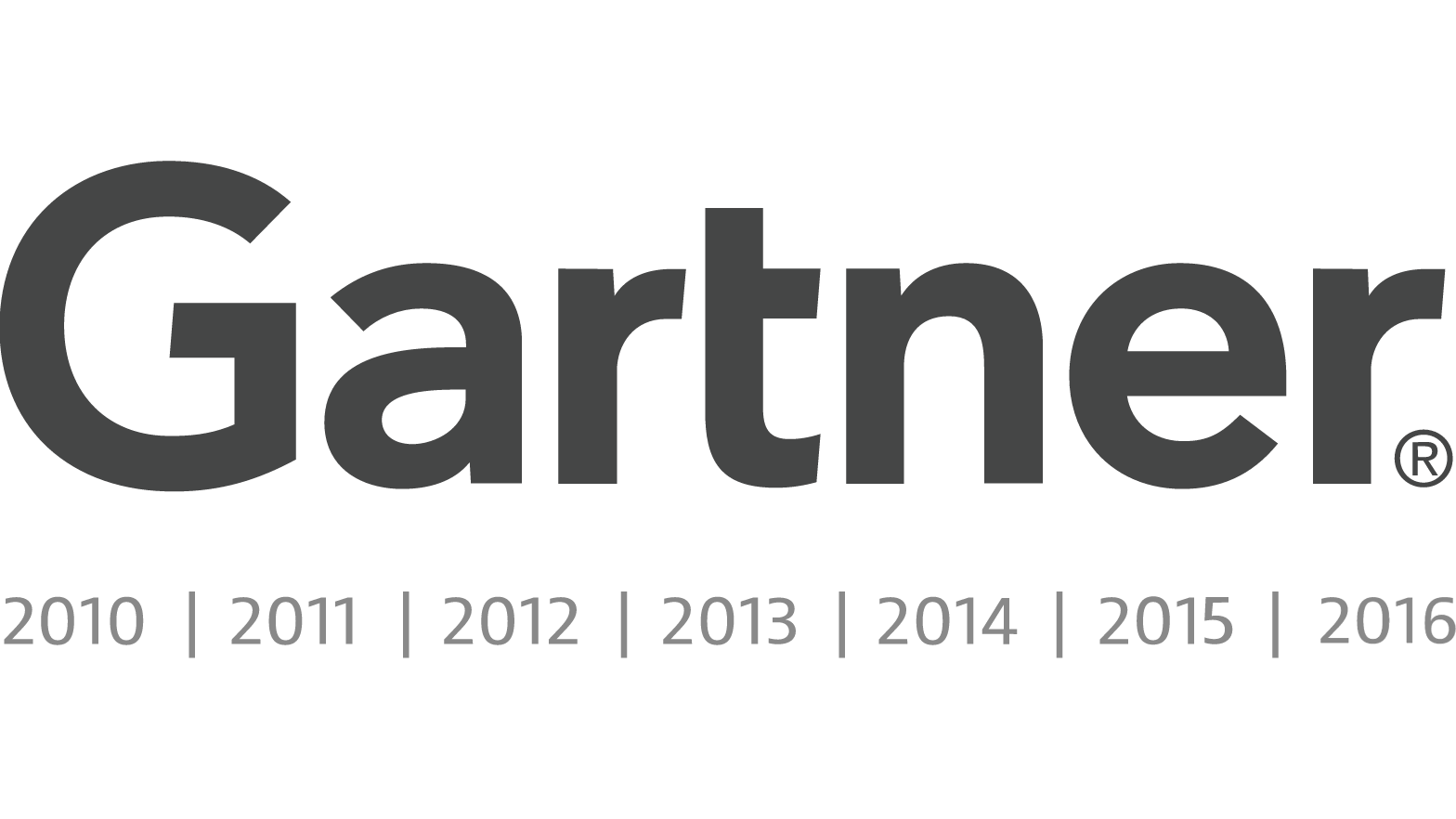 Named a Leader in the Gartner Magic Quadrant for APM 7 years in a row
It's our dedication to innovation and ability to see the market expanding beyond APM and into the modern era of "digital performance management" that earns us a top spot year after year.
Start your 15-day free Dynatrace trial today!