APM market
The market demands for APM tools have evolved greatly in recent years. This evolution in APM tools has been driven by changes in the APM market which has seen great progress in new technologies in the performance management of applications throughout their lifecycles. The overall goal of APM tools and practices is to ensure that applications perform adequately to fulfill their intended business needs and provide expected ROI.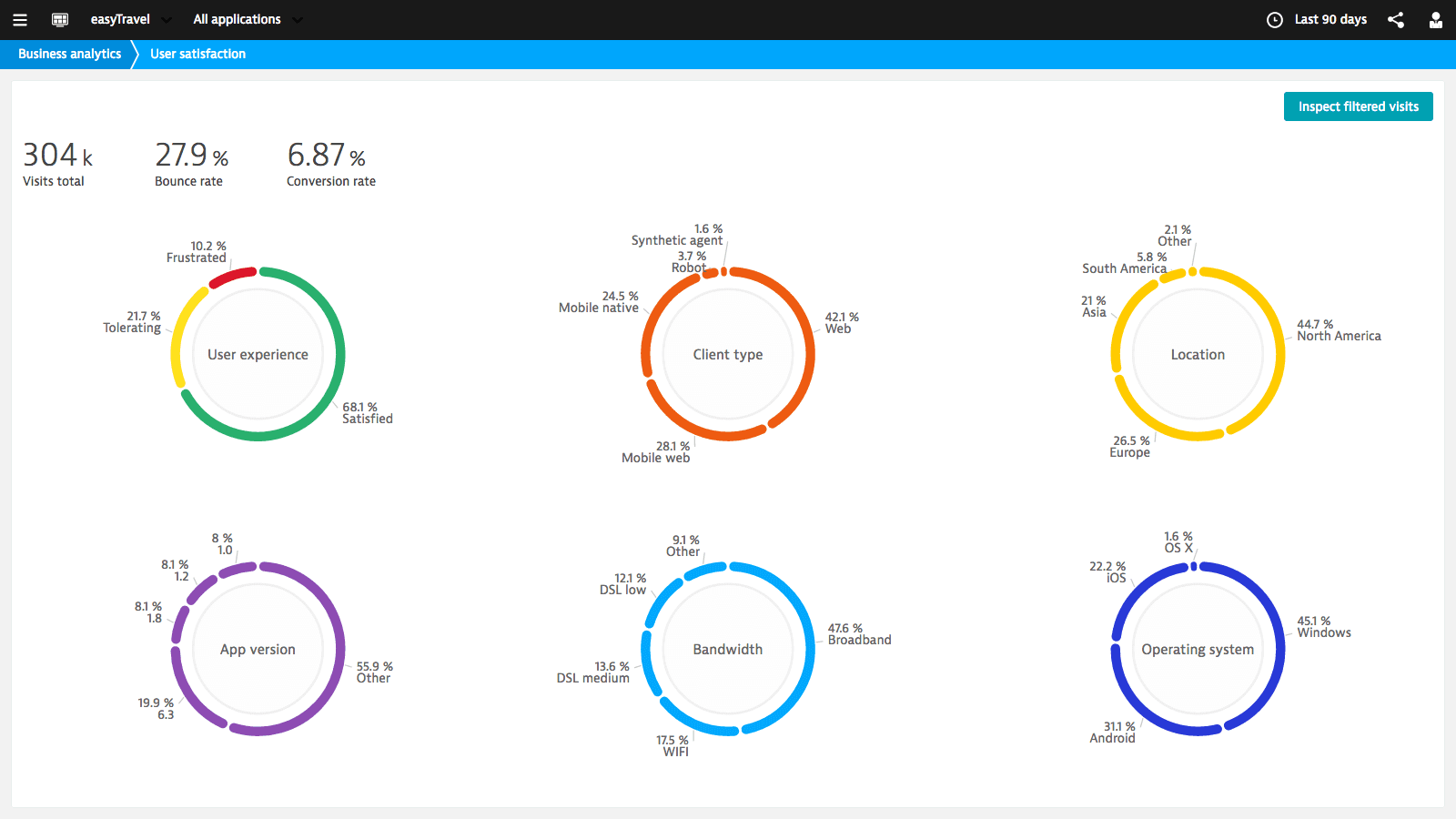 Key demands from today's APM market
Industry analysts, APM practitioners, and vendors have identified five dimensions that are essential in any APM solution in today's APM market:
End-user experience monitoring
The ability to provide real-time app performance monitoring from end-users' perspectives yields valuable data and metrics on how well an application performs. Along with real user monitoring, end-user experience monitoring includes synthetic monitoring which employs scripted user interactions with an application to obtain data on availability and response times.
Runtime application architecture
Application architecture plays an essential role in application performance at runtime. When implementing a runtime application architecture, bottom-up monitoring of the application environment must be factored into the overall application performance management strategy. Bottom-up monitoring enables monitoring of all nodes in all tiers that provide functionality to an application including network components.
Business transaction monitoring and management
Monitoring of operator-defined business transactions provides essential insight into the bottom line value of applications. Monitoring business transactions can also help guide the creation and enforcement of SLAs and to capture application performance trends over time, a key requirement in today's APM market.
Component-level monitoring
Applications today incorporate distributed components and elements that run in multiple tiers. The ability to monitor these components in web, application, and messaging servers across tiers is essential for comprehensive monitoring and management of business transactions. Component-level monitoring captures the complete path of each business transaction from user request to code execution to return response and can include real-time Java performance monitoring and .NET monitoring.
Analytics and reporting.
Raw performance data gathered from the above dimensions need to be consolidated into common metrics and presented in a uniform view in order to interpret application performance effectively. Data can be used to build application profiles and derive performance baselines that can be used for capacity planning. Many solutions in the APM market provide visual dashboards for displaying collected data and calculated metrics including data obtained from Java and .NET performance monitoring.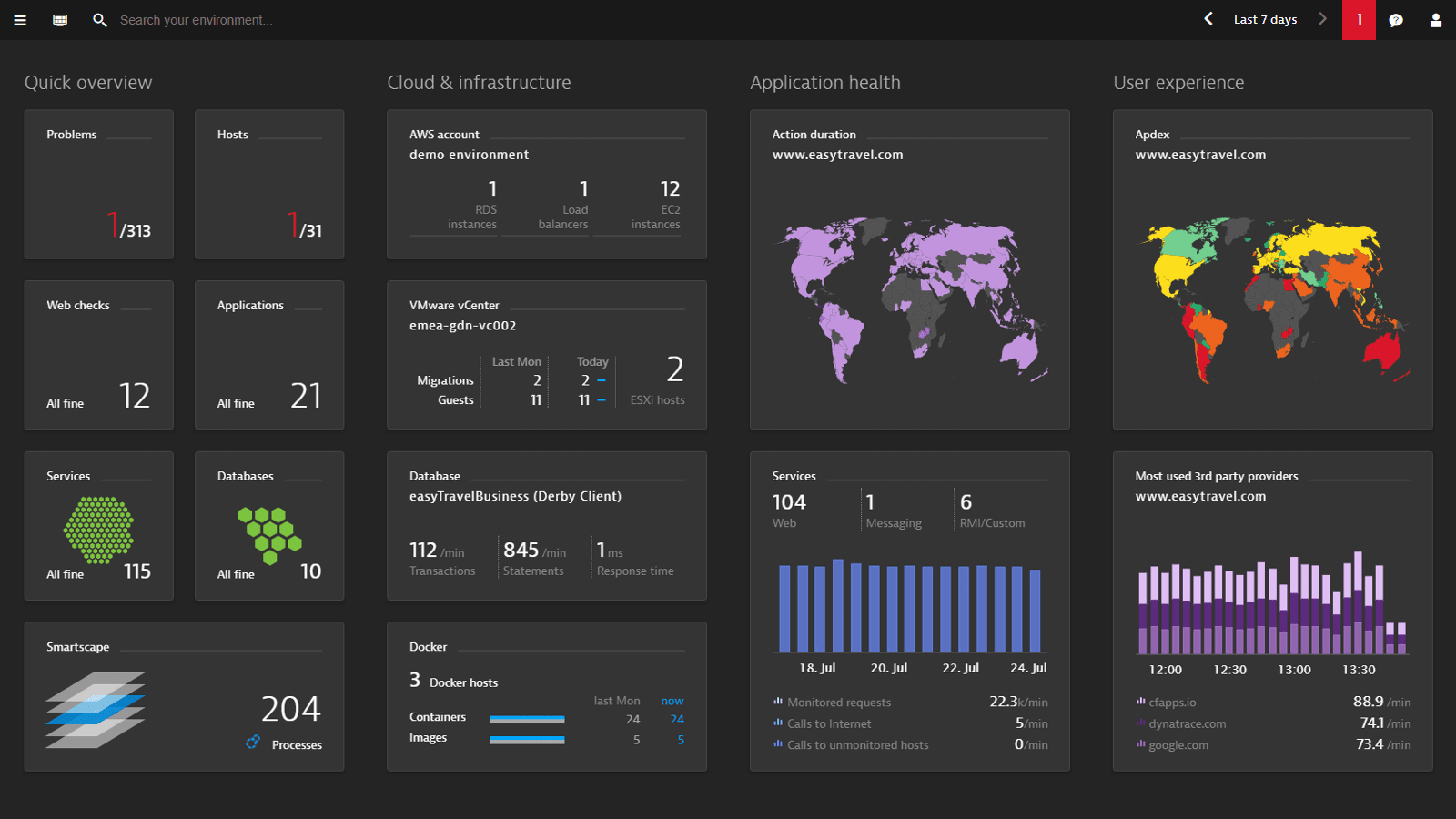 Dynatrace sets the pace in today's APM market
Application performance management software from Dynatrace provide features and functionalities to meet and exceed the requirements of the five key dimensions essential in today's APM market. Dynatrace leads the APM market with advanced solutions like these:
Dynatrace Application Monitoring performs end-to-end monitoring of application execution and automatically correlates system metrics with individual transaction performance. It can intelligently baseline and collate statistical characteristics of response times, failure rates, and throughput.
Dynatrace Synthetic Monitoring uses scripted transactions to replicate user experience from multiple global locations. It can analyze hundreds of test executions involving thousands of objects across first and third-party hosts and generate realistically large user requests to obtain meaningful and actionable results.
Dynatrace Data Center RUM monitors network and infrastructure tiers in the data center (for example, Citrix monitoring). Data collected can be used to analyze network performance and then correlated with application, transaction, and user activity. Data captured include packet-level data which can be used for root-cause analysis. This data also provides insight into WAN usage by all tiers for all transactions.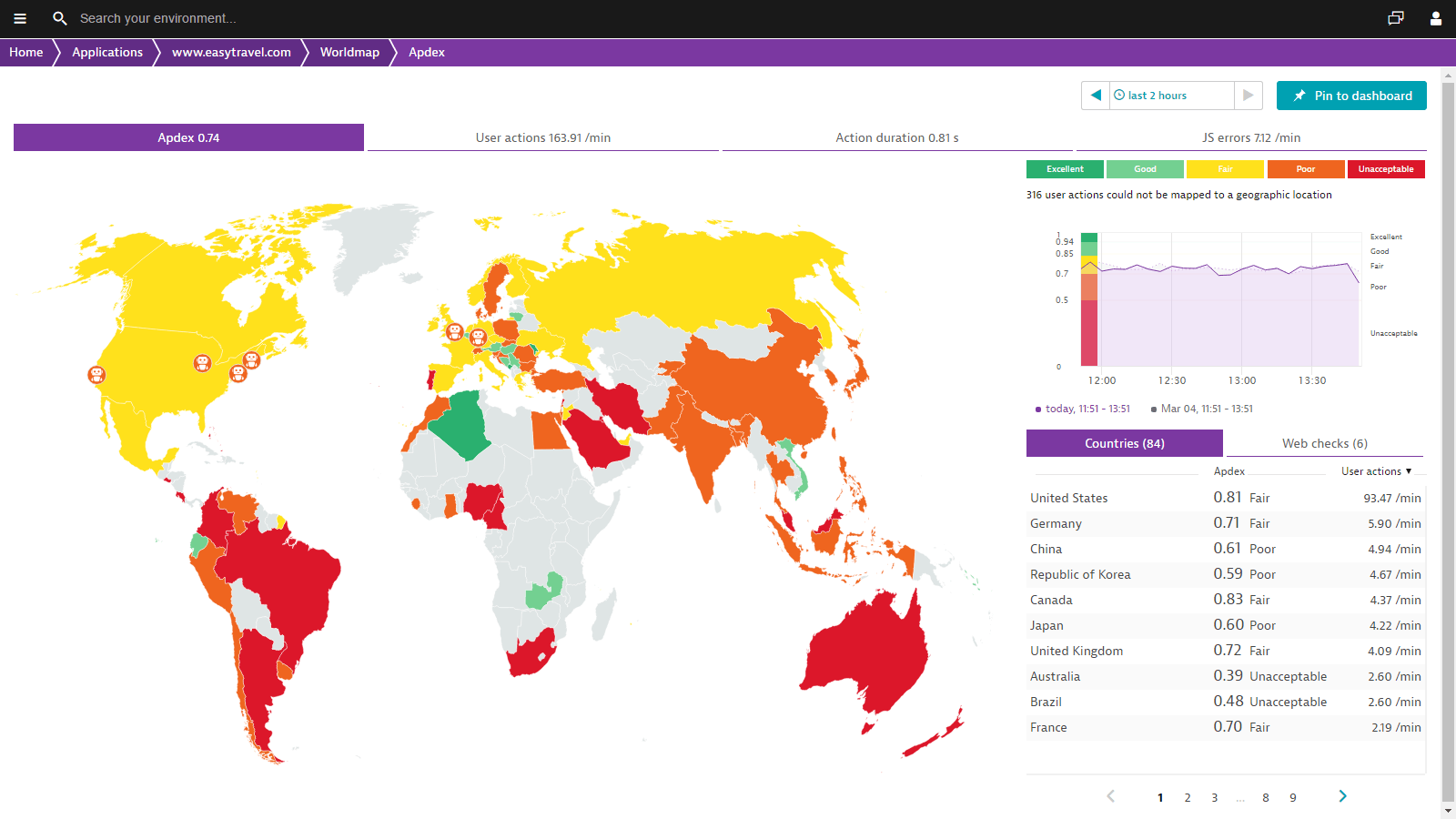 You may also be interested in…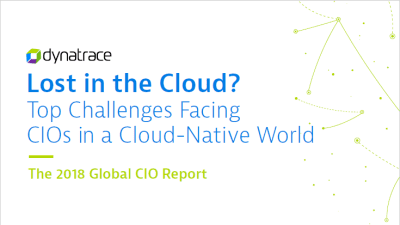 Top challenges facing CIOs in a cloud-native world
Based on a global survey of 800 CIOs, this report takes a closer look at the challenges that organizations face in overcoming the hyper-complexity of modern, cloud-centric ecosystems.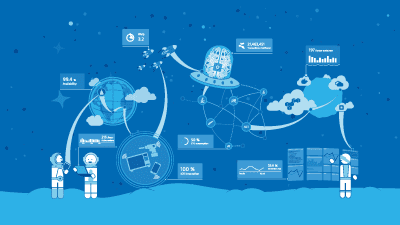 Global Digital Performance & Transformation Audit
In an independent study involving more than 1,200 global IT and business professionals, Dynatrace reveals that it's commonplace for organizations to encounter customer and revenue-impacting performance problems every five days.
Read the Global Digital Performance & Transformation Audit here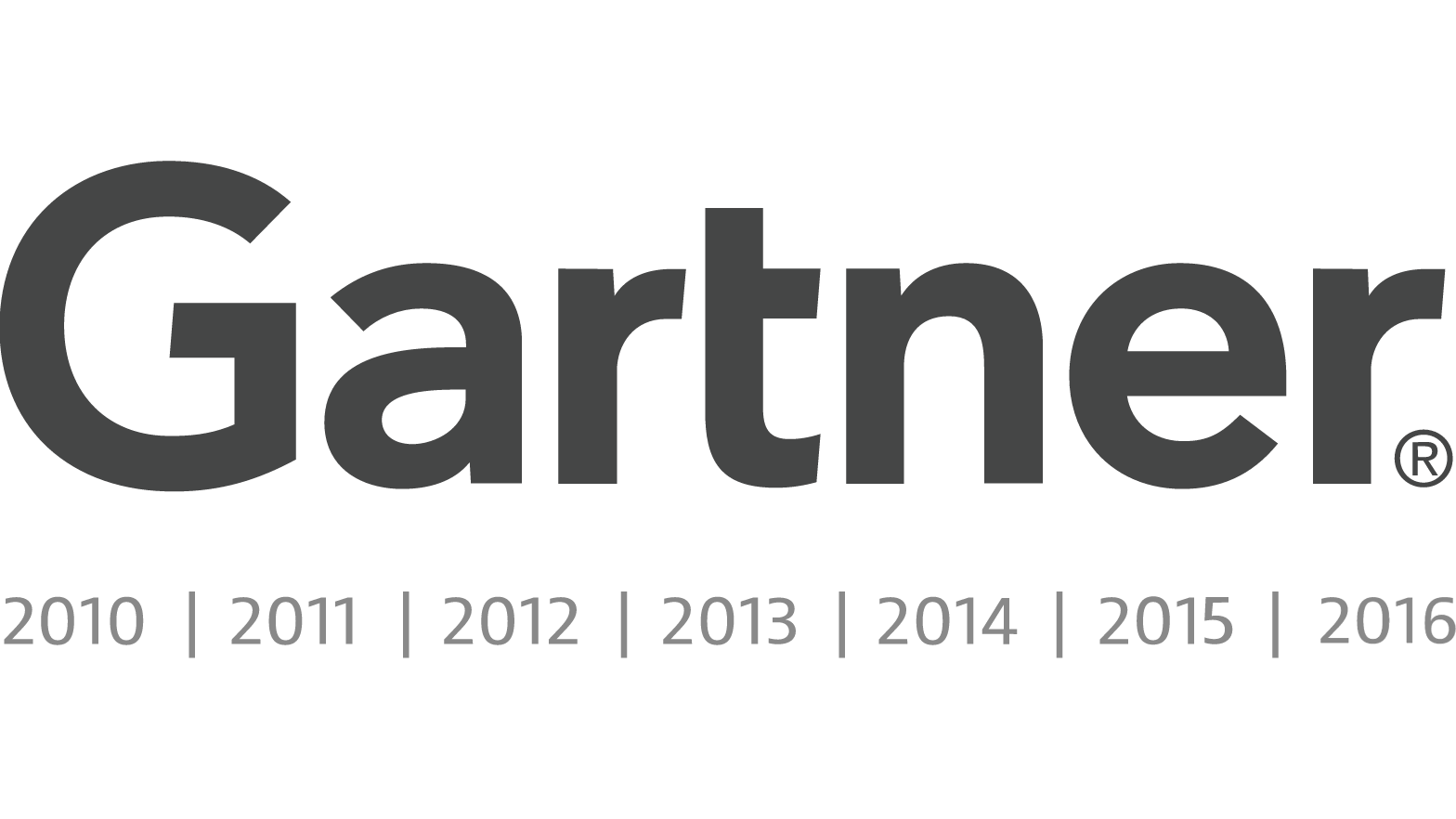 Named a Leader in the Gartner Magic Quadrant for APM 7 years in a row
It's our dedication to innovation and ability to see the market expanding beyond APM and into the modern era of "digital performance management" that earns us a top spot year after year.
Start your 15-day free Dynatrace trial today!