AWS monitoring
Engineered for cloud native and hybrid environments — simplifies complexity using AI and automation.
Try for free
See short demo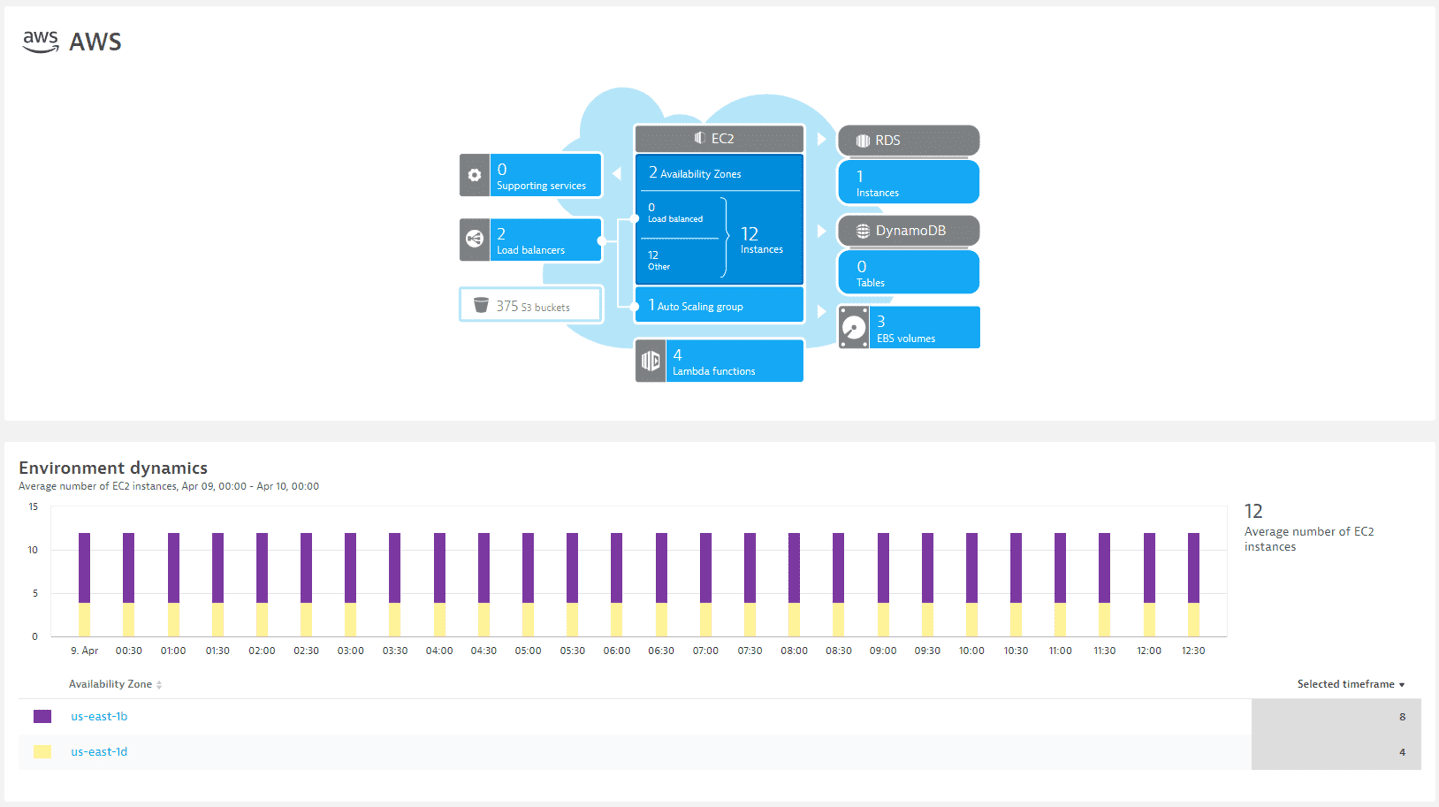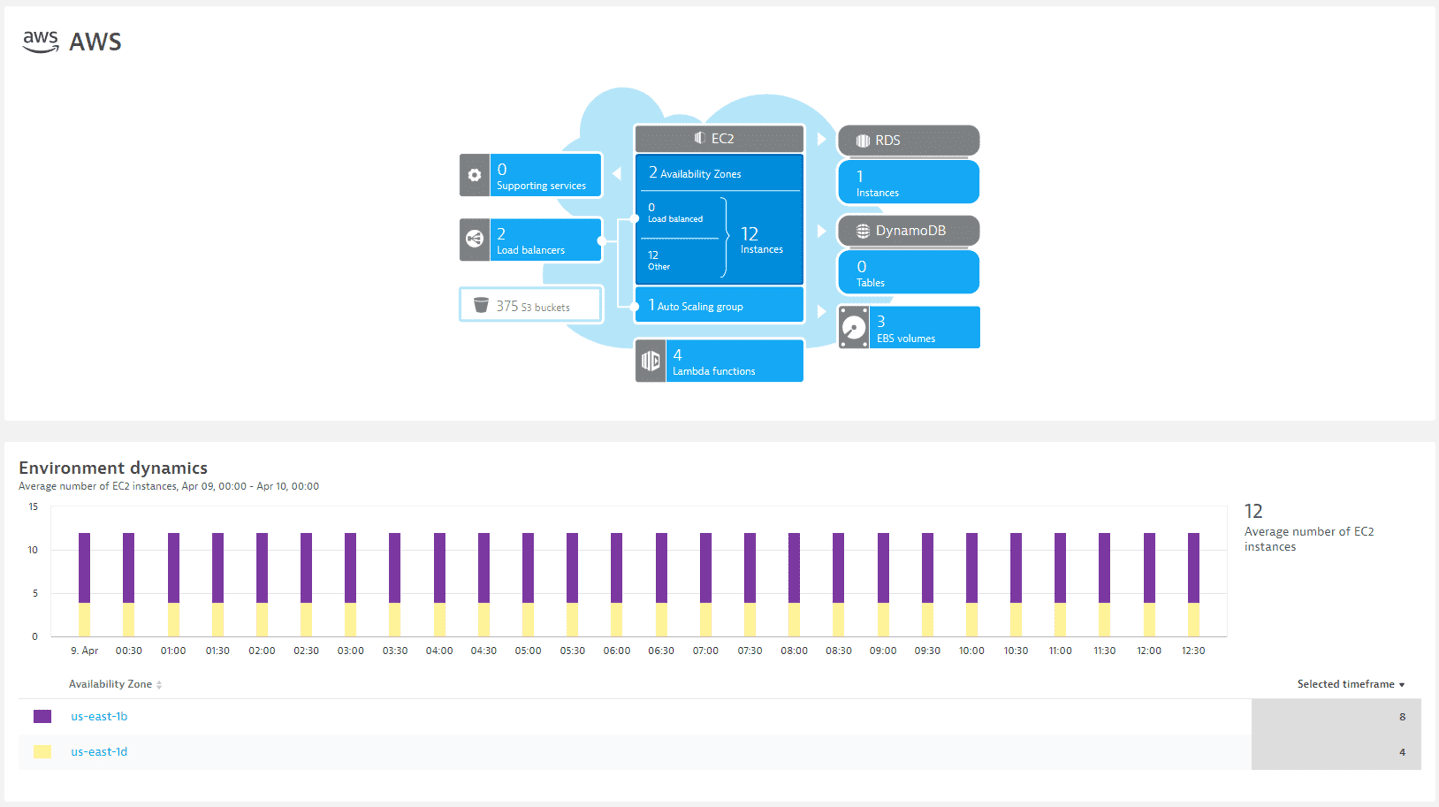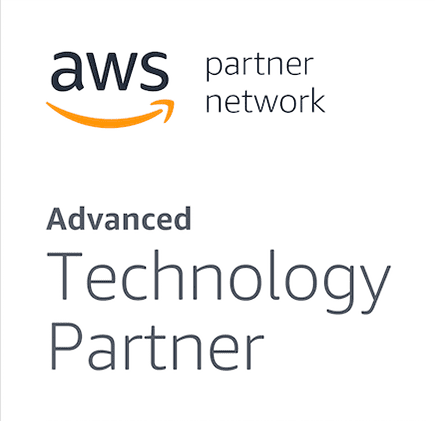 Dynatrace is the trusted solution for monitoring AWS
Fully automated, AI-powered observability across AWS hybrid-cloud environments
---
Dynatrace has pioneered and expanded the collection of observability data in highly dynamic cloud environments. In addition to metrics, logs and traces, Dynatrace also collects user experience data for full, end-to-end visibility helping you deliver answers, not just more data​.

Simple installation
Install the Dynatrace OneAgent,​ that's it! The rest is completely automated — zero manual configuration.
Hands-free monitoring
Let AI analyze problems in milliseconds to pinpoint the underlying root cause of problems.
Less noise, more problem-solving
Let Dynatrace consolidate all related performance issues into a single actionable notification.
Out of the box support for cloud native architectures
---
Integrate Dynatrace with AWS for intelligent monitoring of services running in the AWS Cloud. The AWS integration helps you stay on top of the dynamics of your enterprise and scale your AWS hybrid cloud environment​. In addition to automatic full stack monitoring, Dynatrace provides comprehensive support for a wide range of AWS Services.
Real-time observability into dynamic environments​
With automatic instrumentation for dynamic microservices and unique hybrid support, Dynatrace monitors your entire cloud including all dependencies in real time with no blind-spots. Dynatrace OneAgent supports byte-code instrumentation for Amazon EC2, Amazon Elastic Container Service, AWS Lambda, AWS Fargate, Amazon Elastic Kubernetes Service.

Ever growing support for AWS services ​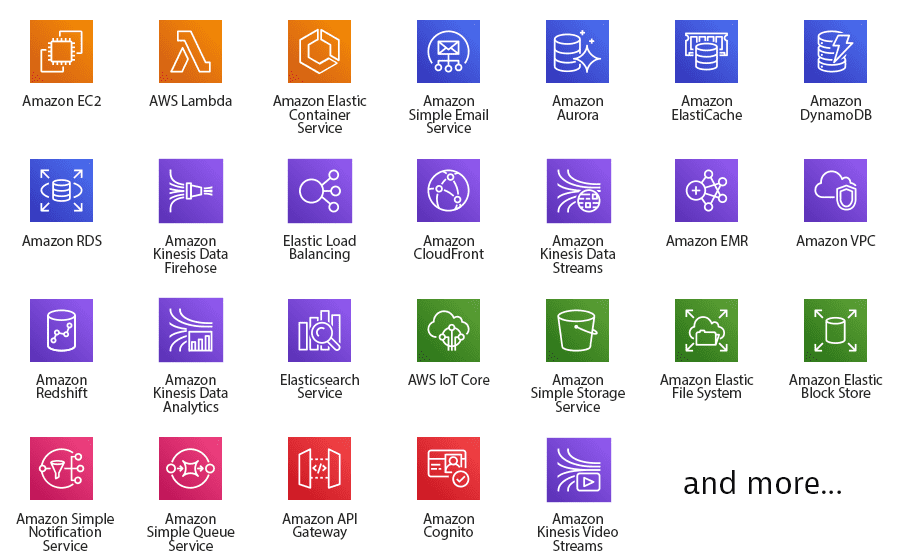 Dynatrace worked out of the box. It's tightly integrated with AWS, and it was almost a one-click process to enable insights across our AWS fleet. The entire rollout process took place within two days."
Adam Skinner, CTO at Fitness & Lifestyle Group

Hybrid multi-cloud monitoring for AWS environments​
---
Purpose-built for the cloud, Dynatrace automatically discovers, baselines, and intelligently monitors dynamic hybrid environments.​​
Single view across the ecosystem — AWS, hybrid (including AWS Outposts) or multi-cloud​
One agent, fully automated, with scale, out of the box​
Auto deployment, configuration and intelligence; integrated with AWS CloudWatch metrics and metadata​
AI continuously baselines performance and serves precise root causation and contextual data for rapid MTTR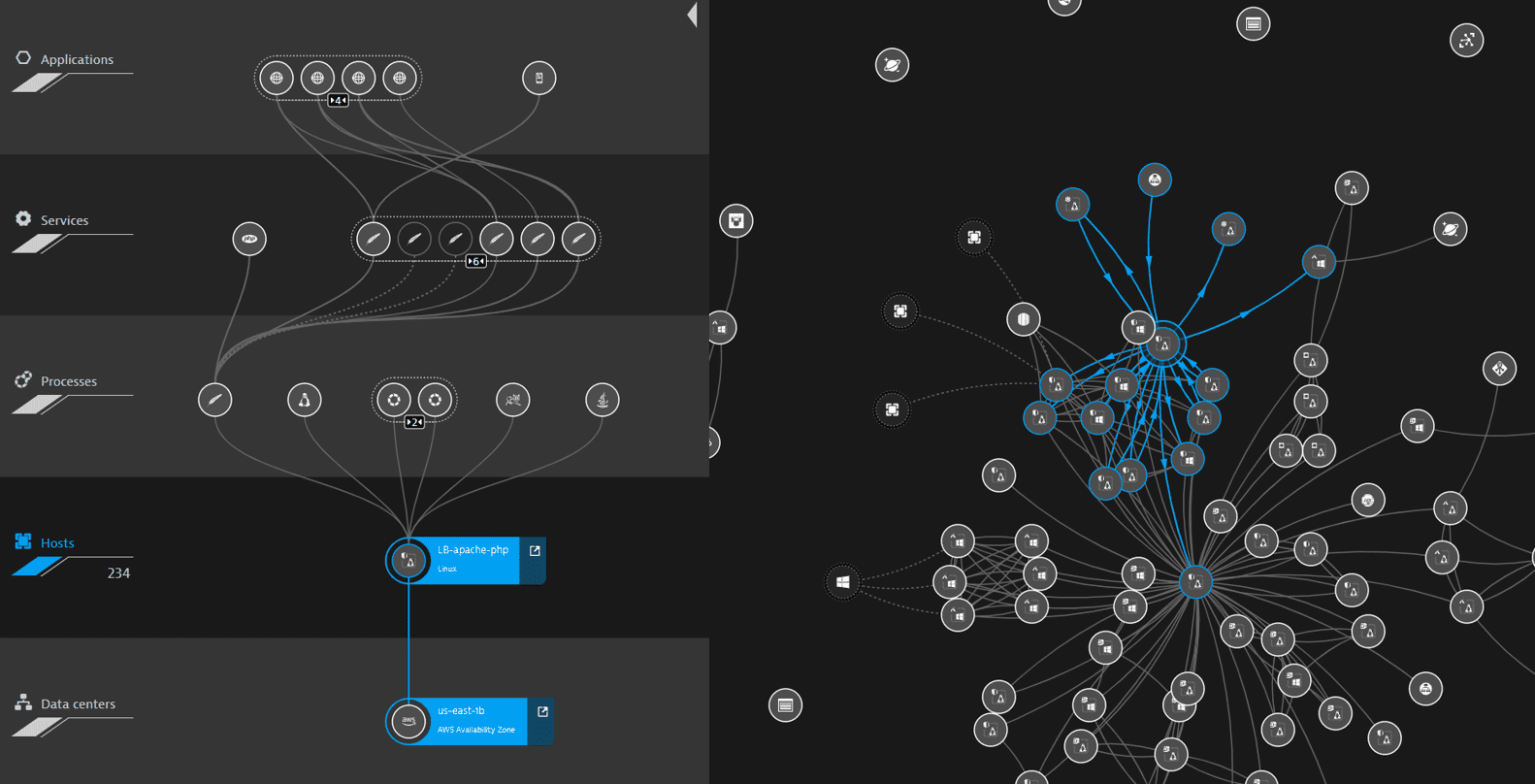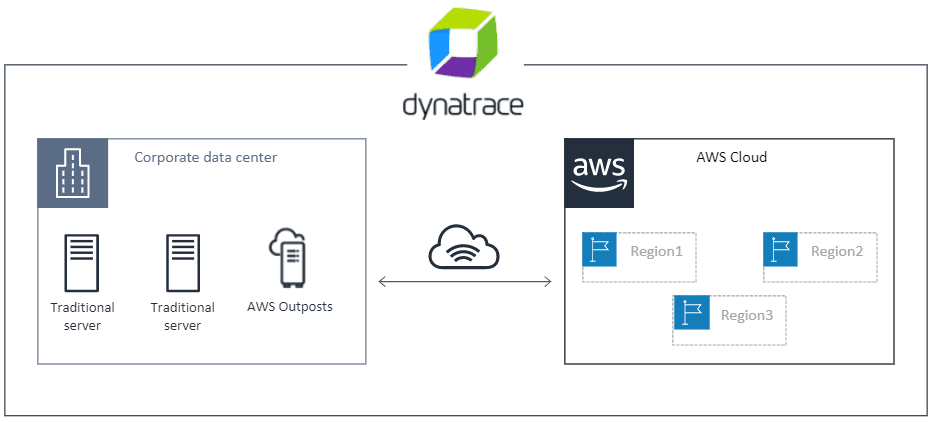 Accelerate AWS cloud migrations​
---
No matter if you are re-hosting, re-architecting or re-platforming, Dynatrace provides you with actionable insights every step of the way.
1
Assess
Understand your technology stack:
Discover all your hosts, processes, services and technologies
2
Plan
Analyze your findings:
Make architectural decisions and plan your migration
3
Migrate
Gain visibility into your hybrid cloud:
Stay on top of things while you're running two versions of your infrastructure at the same time
4
Operate
Validate and operate:
Ensure architectural integrity and enable autonomous cloud operations
Learn about cloud migration best practices using AWS and Dynatrace to help avoid the pitfalls that many organizations face through their cloud journey.
​Dynatrace helped to speed up TUI's migration to AWS, as the product was easy to set up and gave immediate visibility and insights into how its ecommerce applications would perform in the cloud."
Yasin Quareshy, Head of Cloud Operations at TUI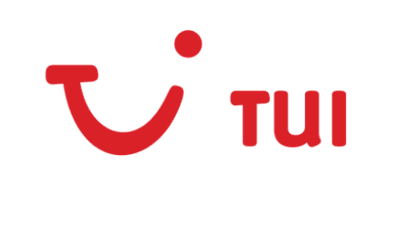 Empower DevOps collaboration and release better software faster​
---
Innovate faster, automate operations, and improve business
Dynatrace empowers DevOps collaboration by leveraging AI and automation to release better software faster.​ ​
Advanced observability throughout CI/CD software pipelines​​
Automate Service Level Objective based quality gates to stop bad code changes before they reach production​
Automate deployment to release higher quality applications more frequently​
Automate operations to auto-mitigate and self-remediate bad deployments in production​
Transform your DevOps ecosystem with Dynatrace, Keptn and AWS​
Implement event driven continuous delivery and automated operations with Dynatrace, Keptn and AWS.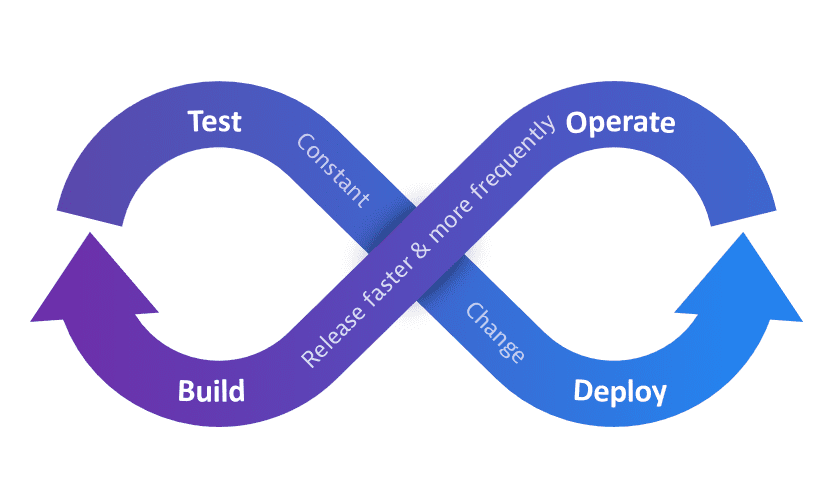 We choose Dynatrace because it was very easy and straightforward to deploy, and integrates seamlessly with AWS."
Nestor Zapata, Lead Systems Administrator at Citrix

Just a few of our enterprise customers
Dynatrace is proud to be an Advanced Technology Partner
---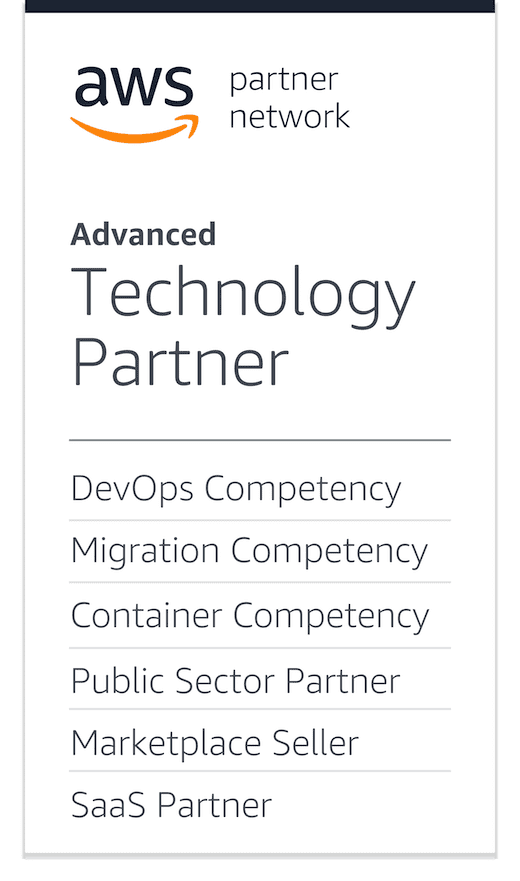 As an AWS Service ready partner, AWS recommends Dynatrace to AWS customers based on technical validation by AWS Partner Solution Architects who reviewed product availability and architecture for the following services:
AWS PrivateLink Ready Designation - PrivateLink for increased security.
AWS RDS Ready Designation - Visibility into the performance of your Amazon RDS instances and the databases running on them.
Amazon Linux 2 Ready Designation - Understand the performance of your Amazon Linux 2 instances.
AWS Outposts Ready Designation - Dynatrace provides deep visibility at scale across both your classic, on-premise systems and your modern cloud environments including Outposts with a single solution.
Simplify and accelerate procurement with AWS Marketplace
---
Dynatrace is available on the AWS Marketplace for increased speed, simplicity and scalability in your procurement processes​.
Seller Private Offers​
Pricing and terms that fit your technical and business needs
Achieve Enterprise Discount program (EDP) spend commitment​
Consolidated billing from AWS​

Related content
---
Start your free trial now
---
Get ready to be amazed in 5 minutes or less