AWS monitoring
Simplify cloud complexity and accelerate digital transformation
Try for free
See the magic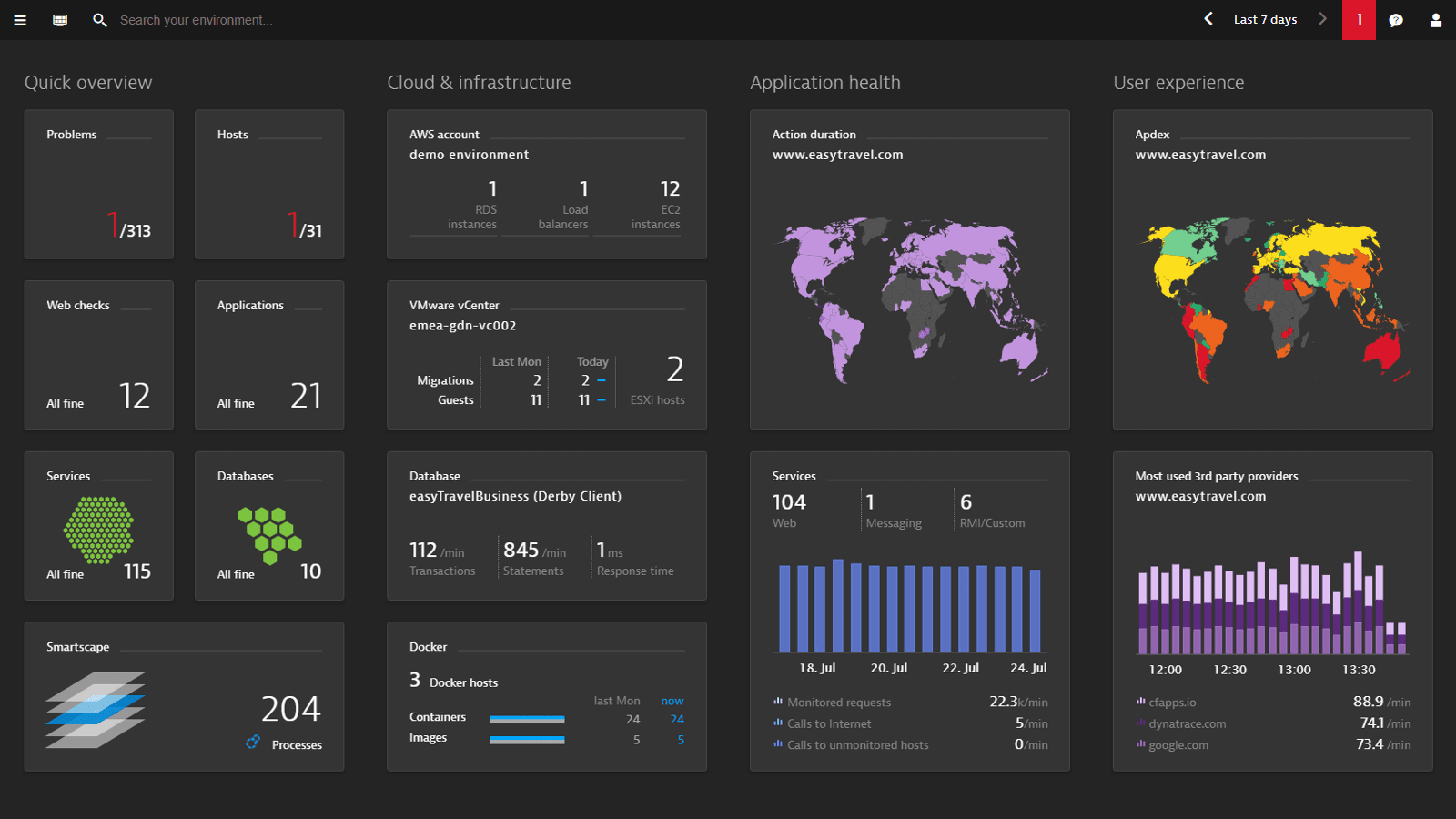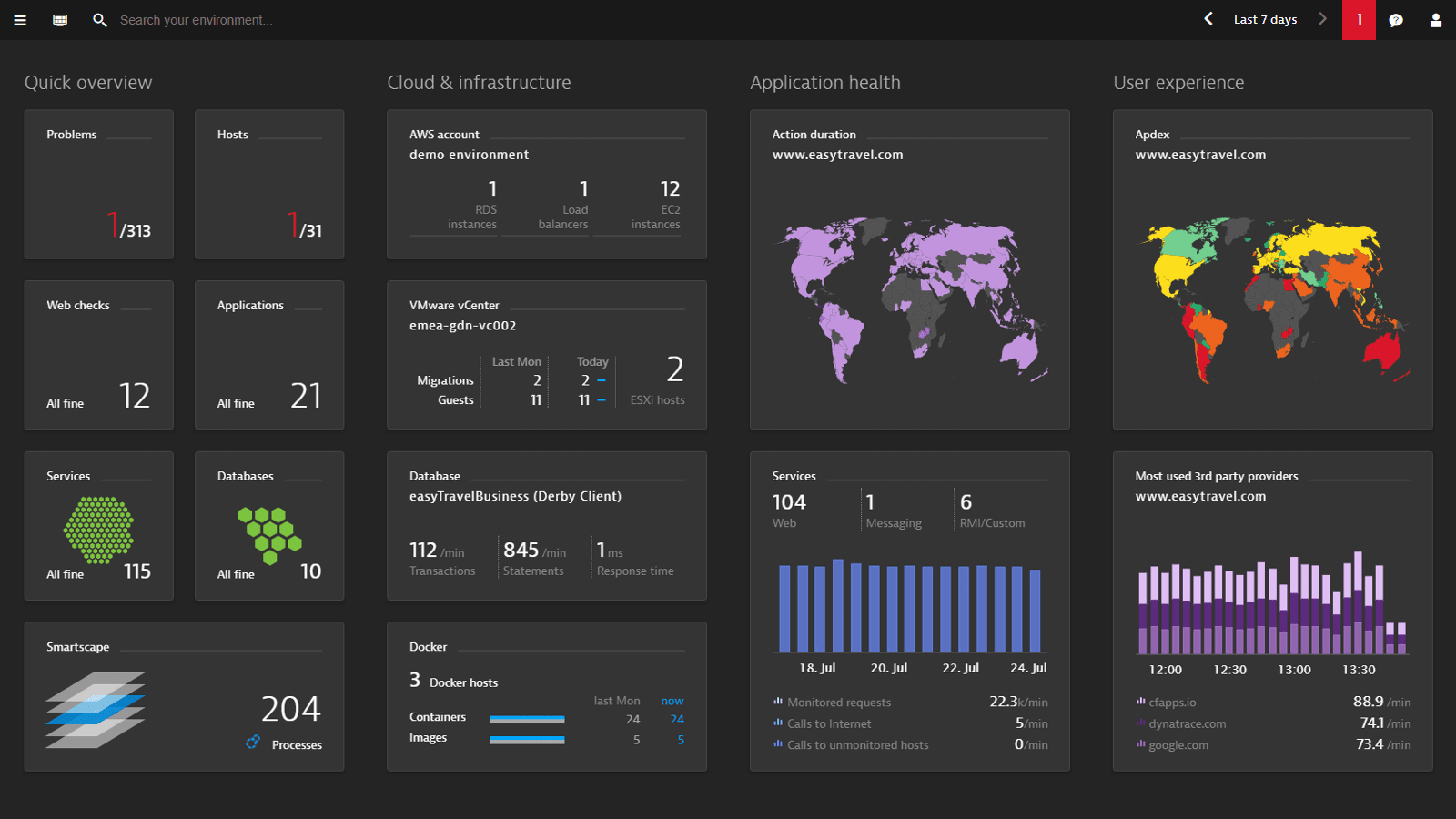 The enterprise cloud is complex and dynamic
---
Complex
65%
of CIOs fear that IT complexity will make it impossible to effectively manage performance.
Dynamic
72%
of CIOs say monitoring microservices in real-time is almost impossible.
User expectations
76%
of CIOs say multi-cloud deployments make monitoring user experience difficult.
Introducing software intelligence for AWS
---
AI-powered insights and actions
Simplify cloud complexity and tame microservice architectures with automation and AI. Move beyond APM and traditional monitoring with our all-in-one platform.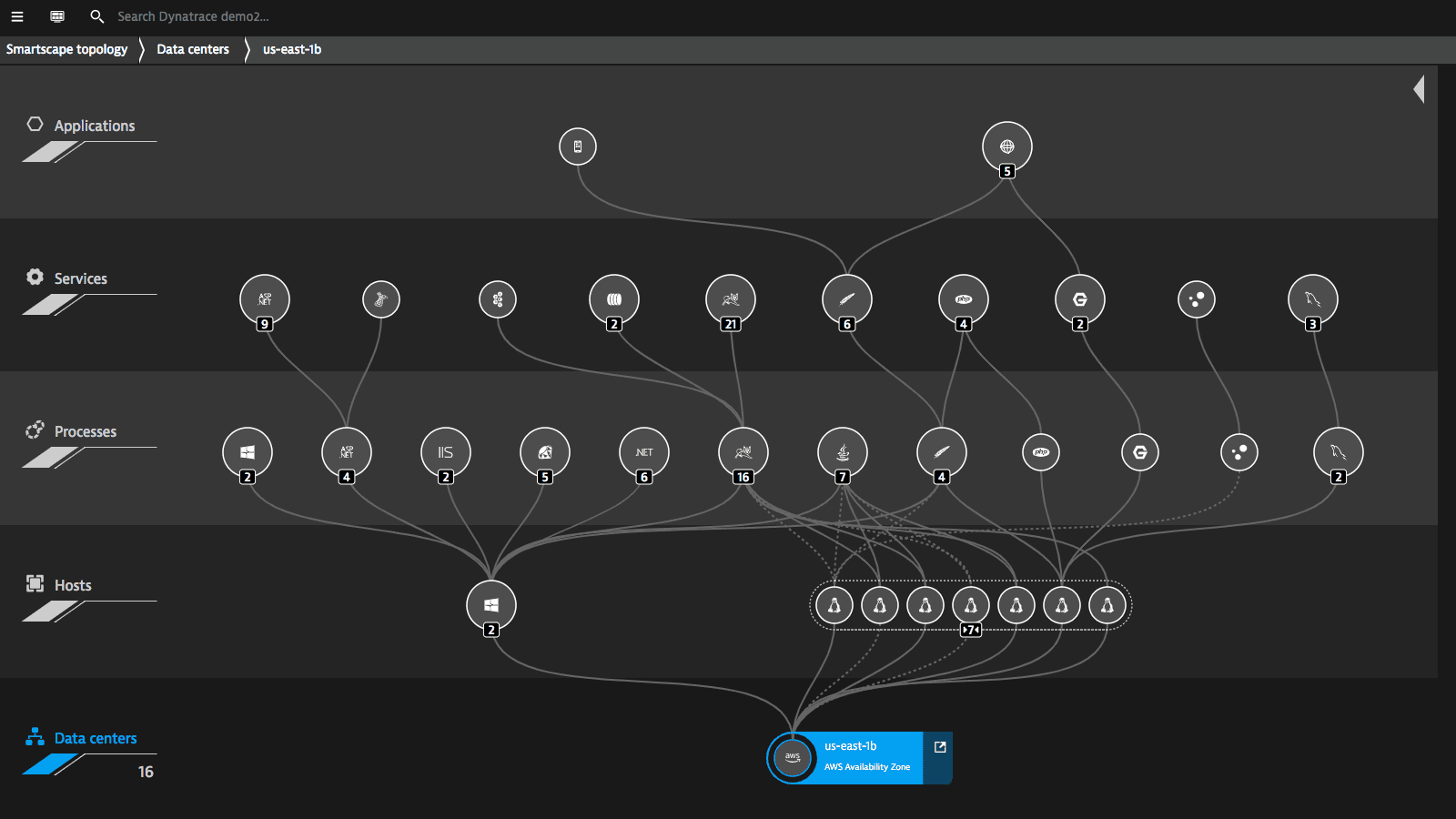 Just a few of our enterprise customers
Doctify
With Dynatrace, not only are we monitoring our entire cloud stack, we're also using the AI to help us get faster answers despite a complex cloud environment."

Spend your time innovating, not monitoring
---
1
Automate and modernize cloud operations.
2
Release better software faster.
3
Deliver unrivaled user experience.
Hybrid multi-cloud
---
Dynatrace is purpose-built for enterprise cloud ecosystems.
Single view across your entire ecosystem – whether it's AWS, hybrid (including AWS Outposts), or multi-cloud.
Automatic deployment, configuration, and intelligence
Integrated with CloudWatch metrics and metadata
Precise problem detection and root cause analytics, wherever a problem may occur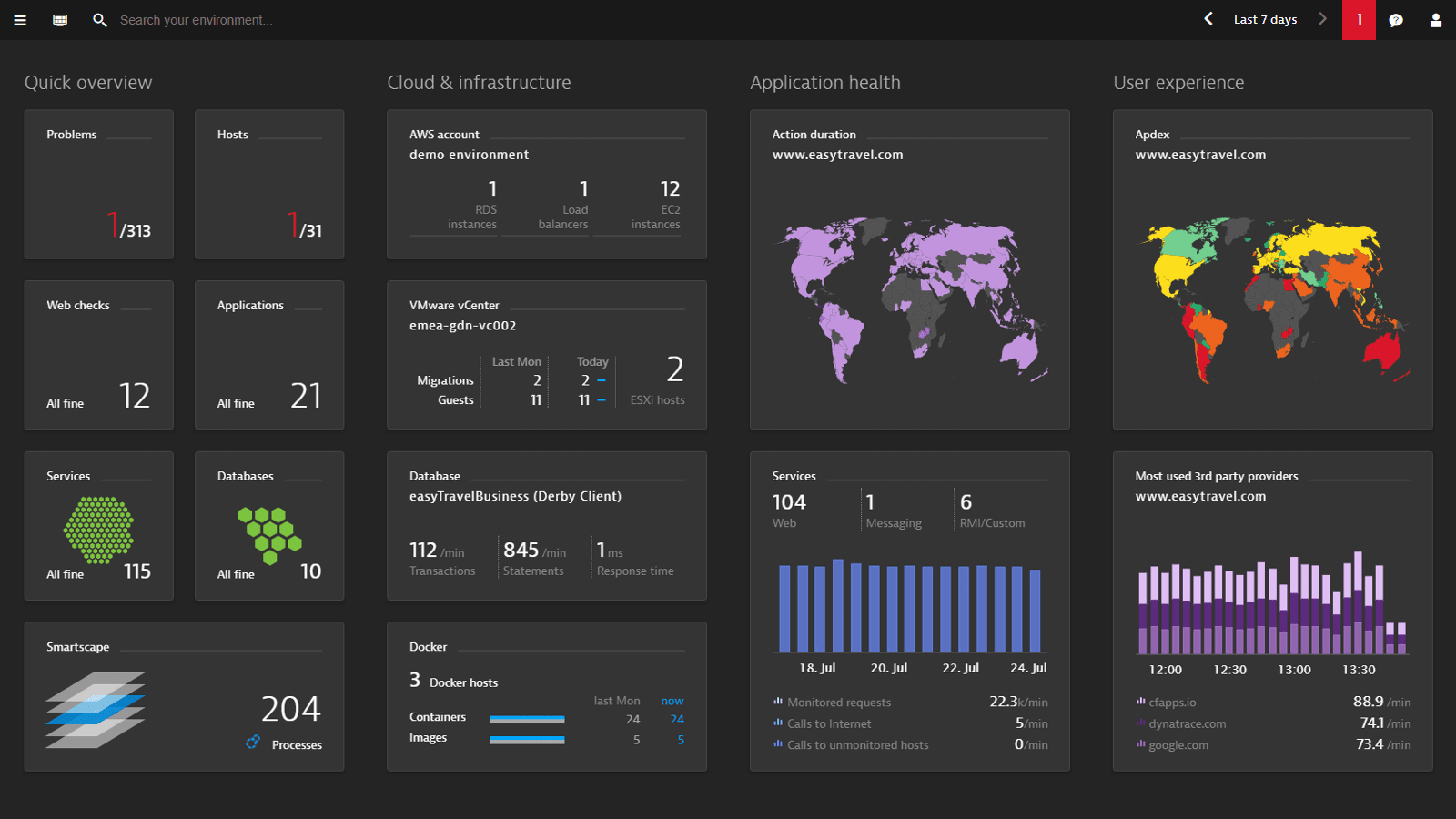 Container and microservices
---
Dynatrace was made for highly dynamic microservice architectures like those deployed on AWS.
Auto discover microservices and containers without code or image changes. Dynatrace works with EC2, Elastic Container Service, EKS (Elastic Container Service for Kubernetes) – even serverless solutions like Lambda – that's why you can start AWS monitoring in under 5 minutes
Automatic dependency mapping in real-time for your entire environment
Monitor containerized processes transparently and automatically – no manual instrumentation required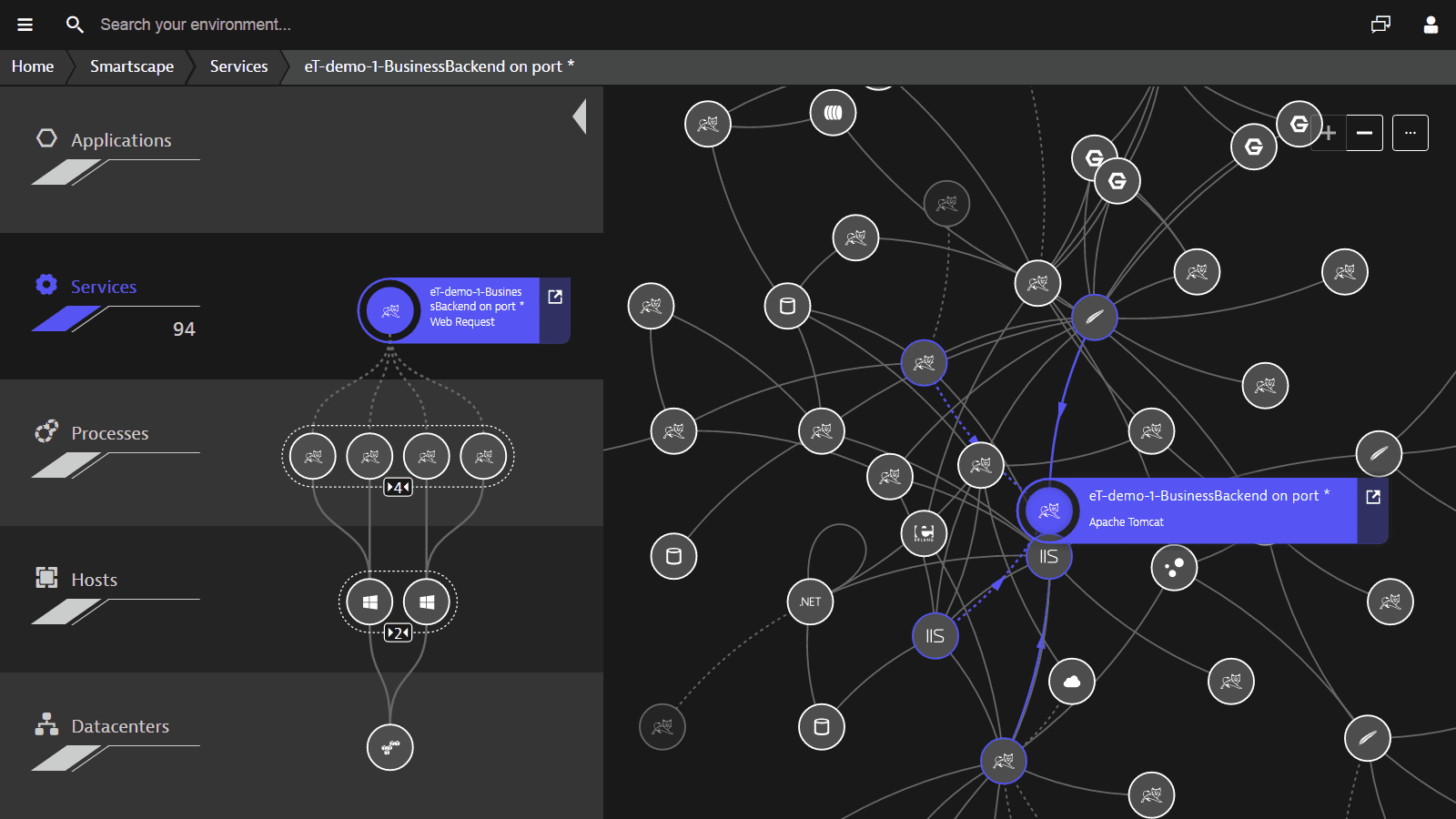 Web-scale and enterprise grade
---
Dynatrace is fully automated, with scale, out of the box.
AI continuously baselines performance and serves precise root causation
Automatic topology mapping in a dynamic environment
OneAgent automated deployment and upgrades
Web-scale without throttling capture
Supports autonomous cloud and self-healing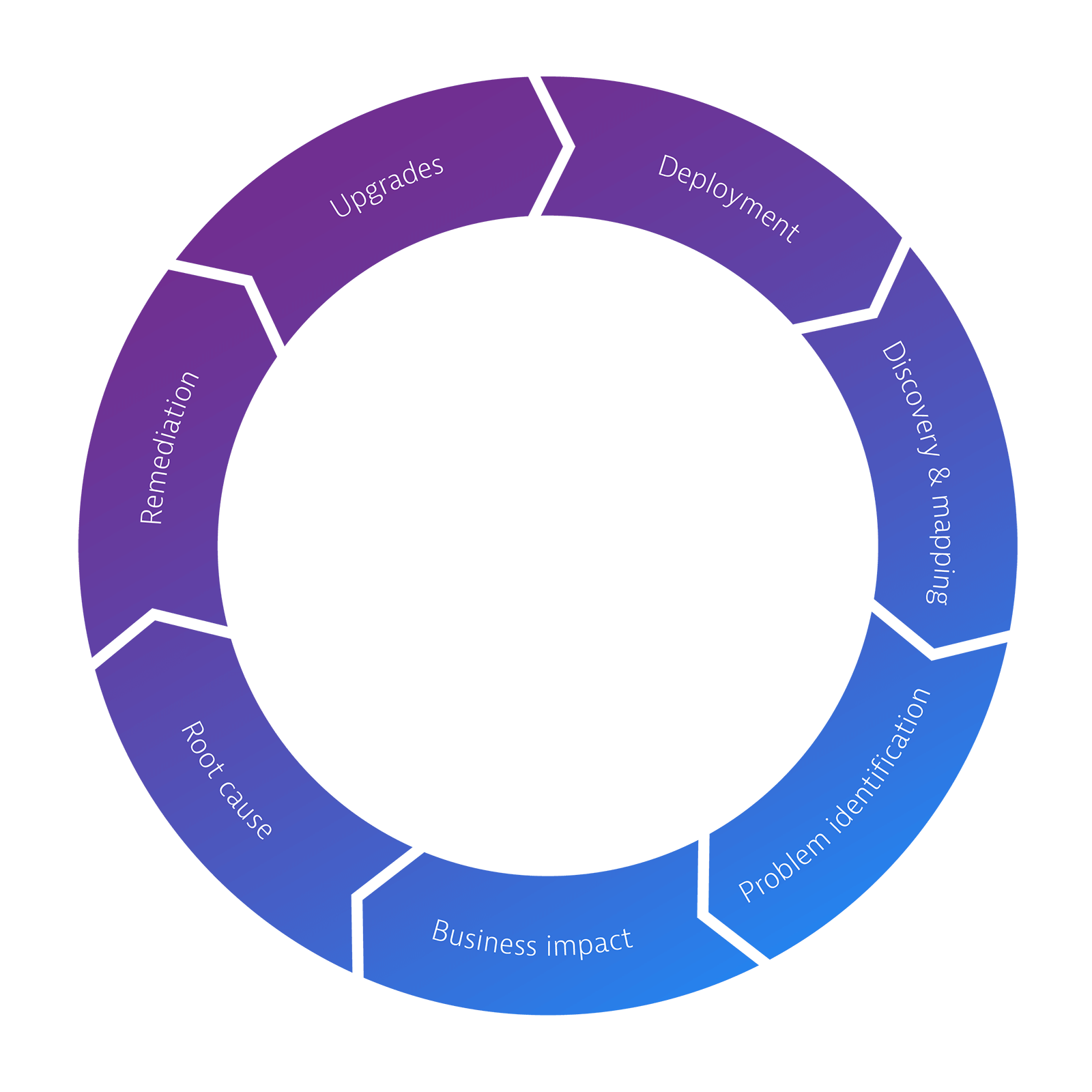 DevOps
---
Dynatrace helps DevOps teams collaborate, so they can release better software faster.
Integration with CodeDeploy enables Development to speed up new feature delivery through faster feedback on quality, performance and scalability of deployments
Operations can get the right intelligence to avoid outages and performance degradations
Business gains real time insights into user experience to make better decisions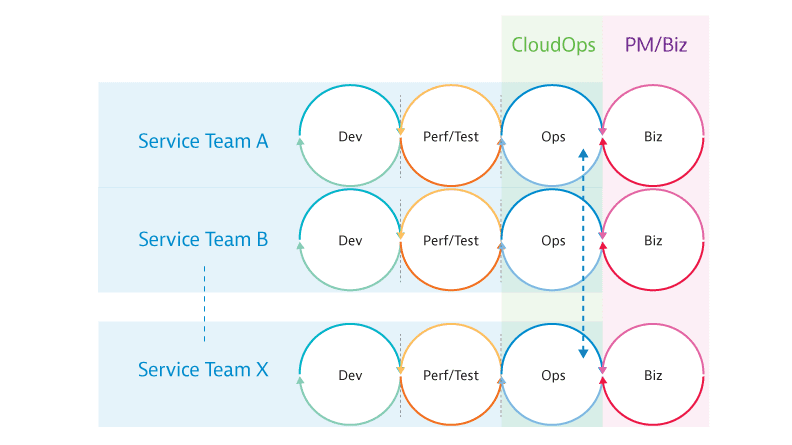 User experience and business analytics
---
Dynatrace helps organizations deliver unrivaled user experiences.
Capture every user session, and automatically detect user behavior, satisfaction, and business impact
Identify user sessions by ID and understand performance impact
Replay user behavior, usage, and journey mapping with Session Replay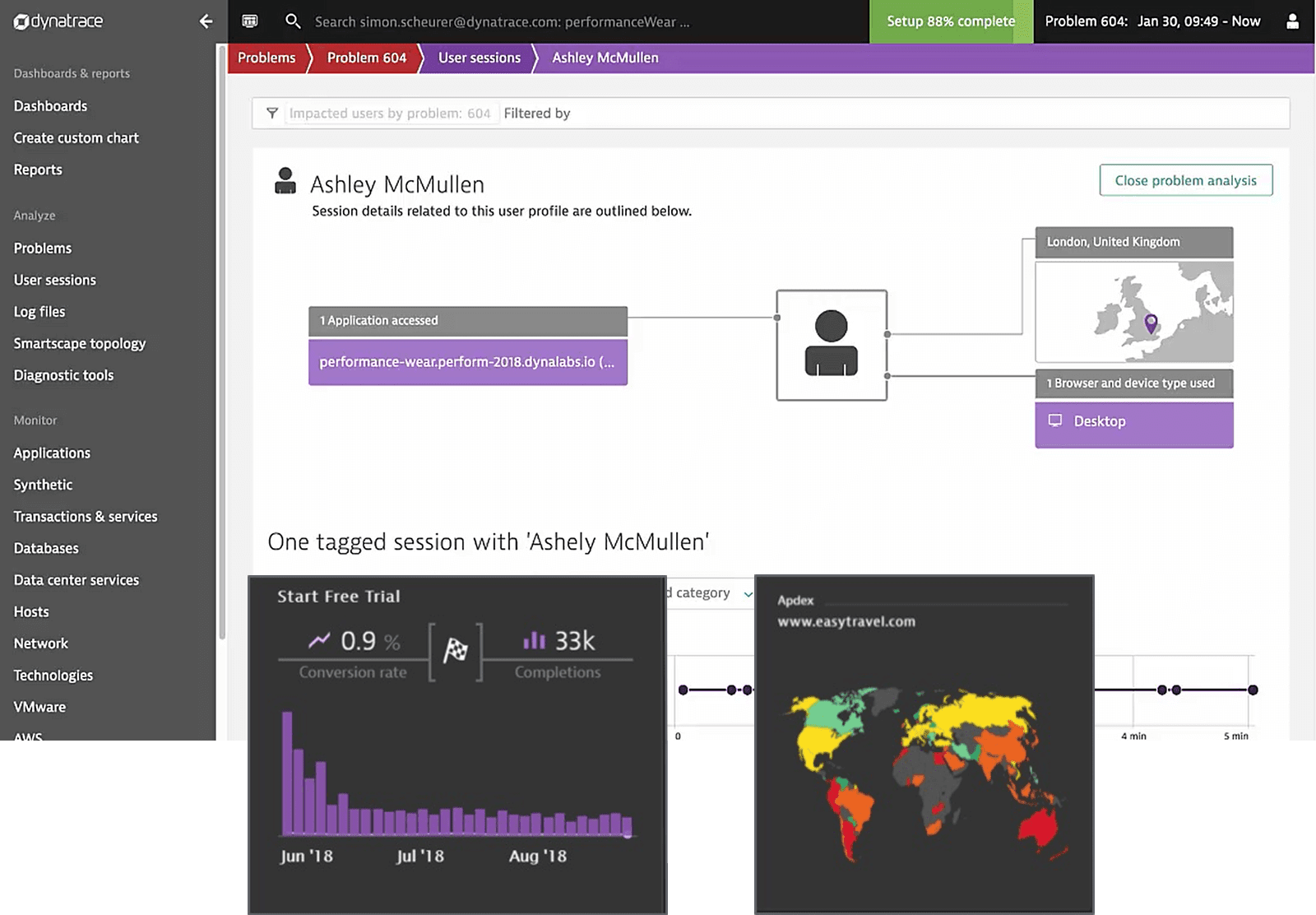 Experience the Dynatrace difference
---
Start your free trial now
---
Get ready to be amazed in 5 minutes or less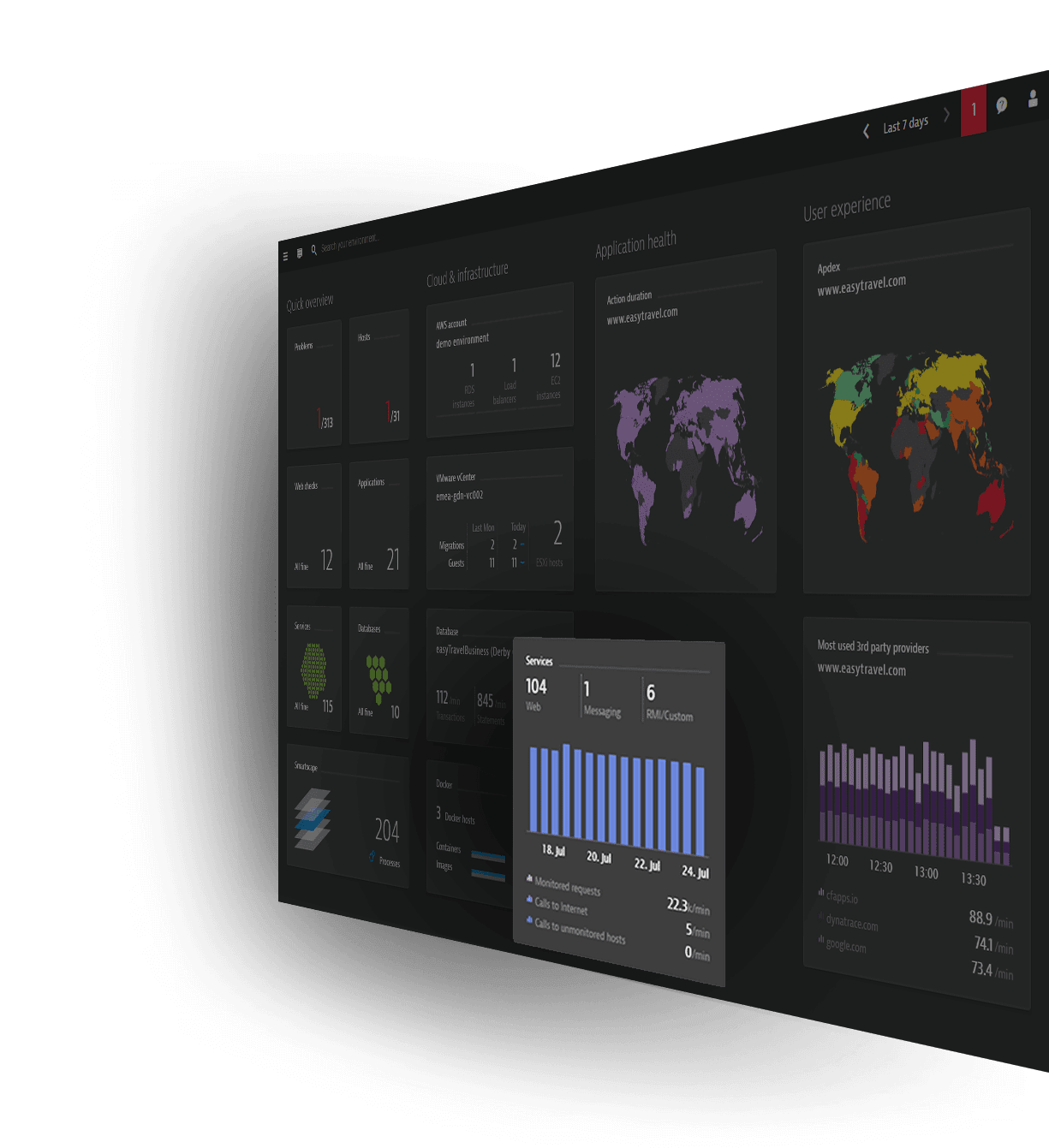 Related content
---