Digital experience monitoring
Optimize user experiences by ensuring every application is available, functional, fast and efficient across web, mobile, and IoT channels.
Try for free
See the magic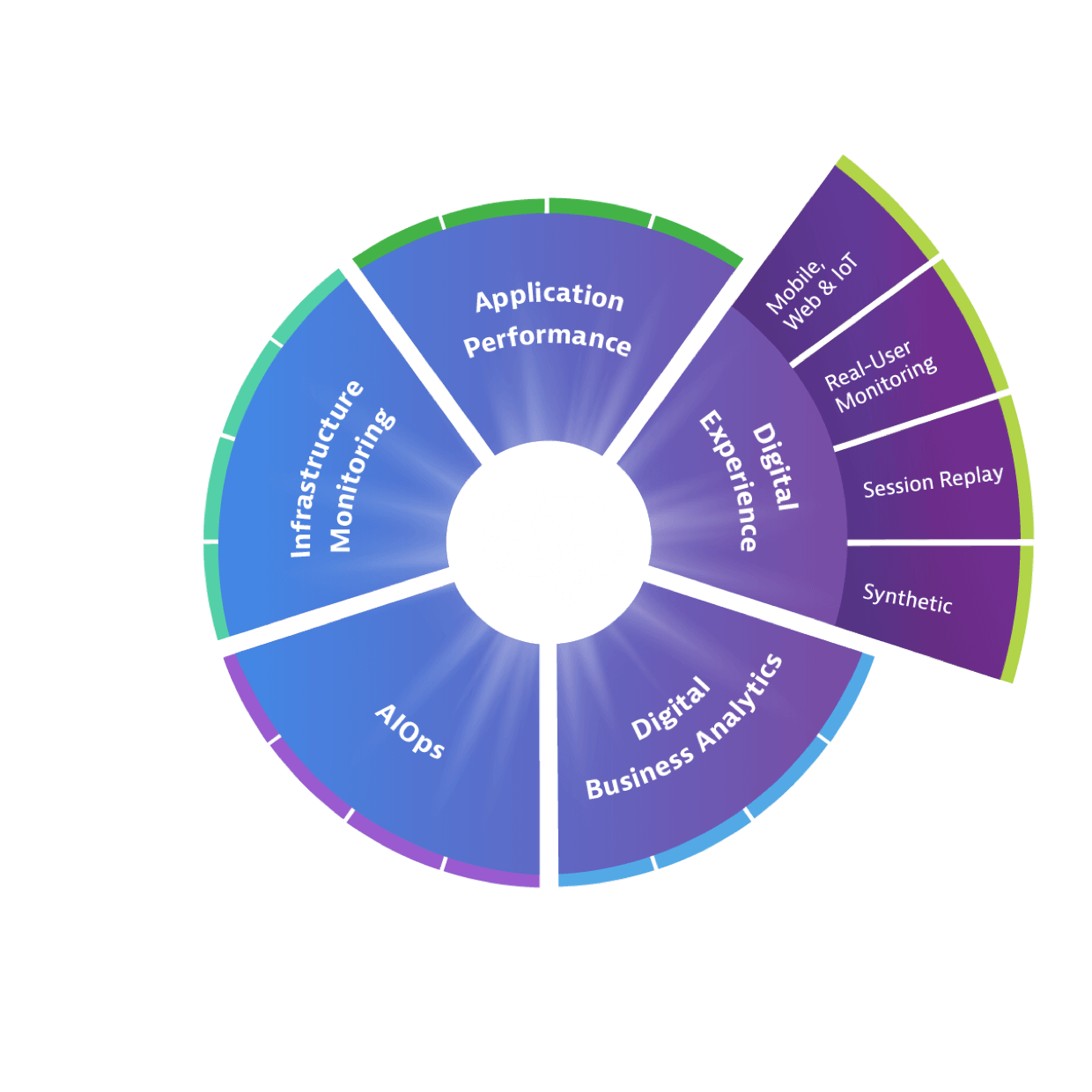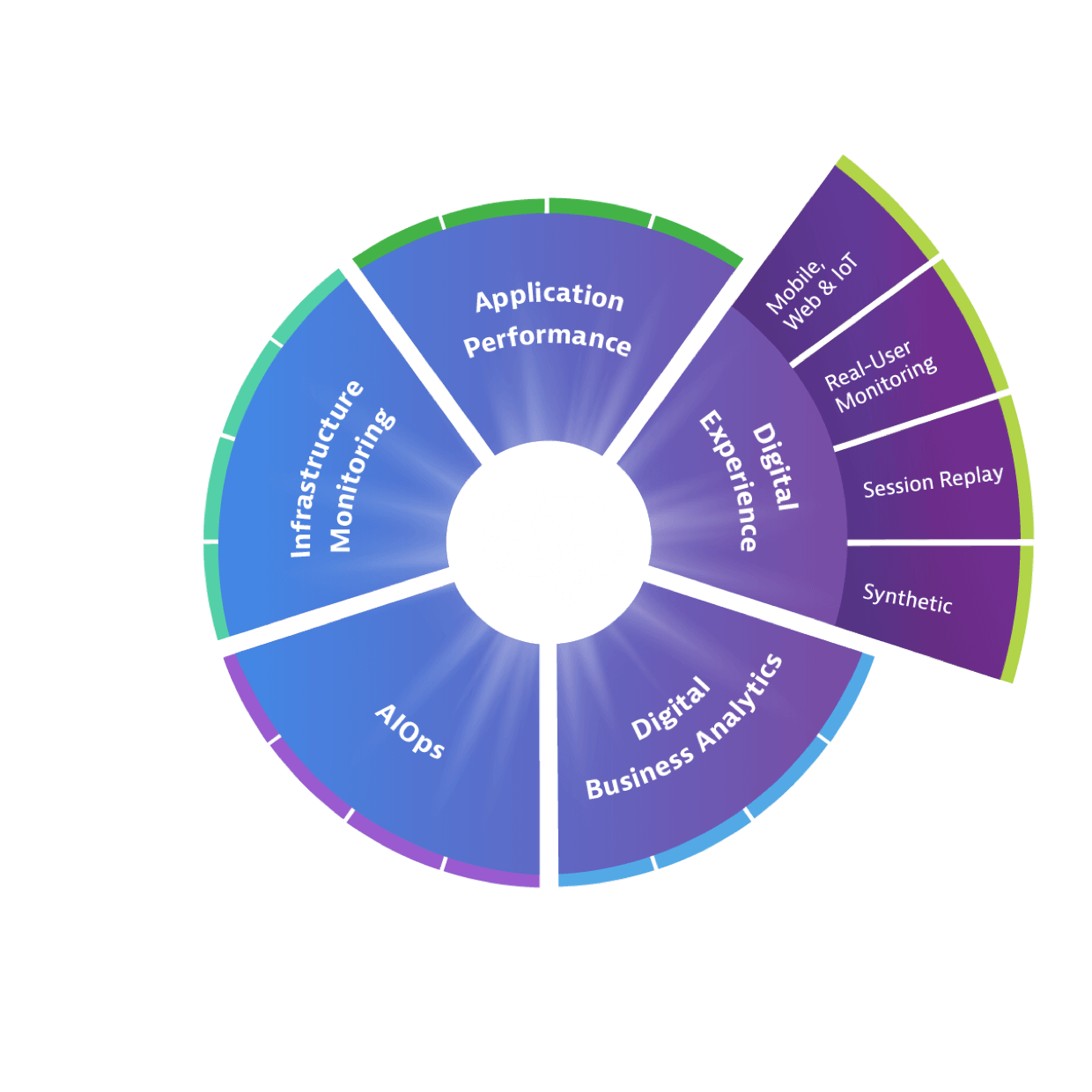 Prevent problems before users see them
---
With synthetic monitoring, automatically discover problems across production and development environments before your customers are affected and begin to overload your call centers with complaints.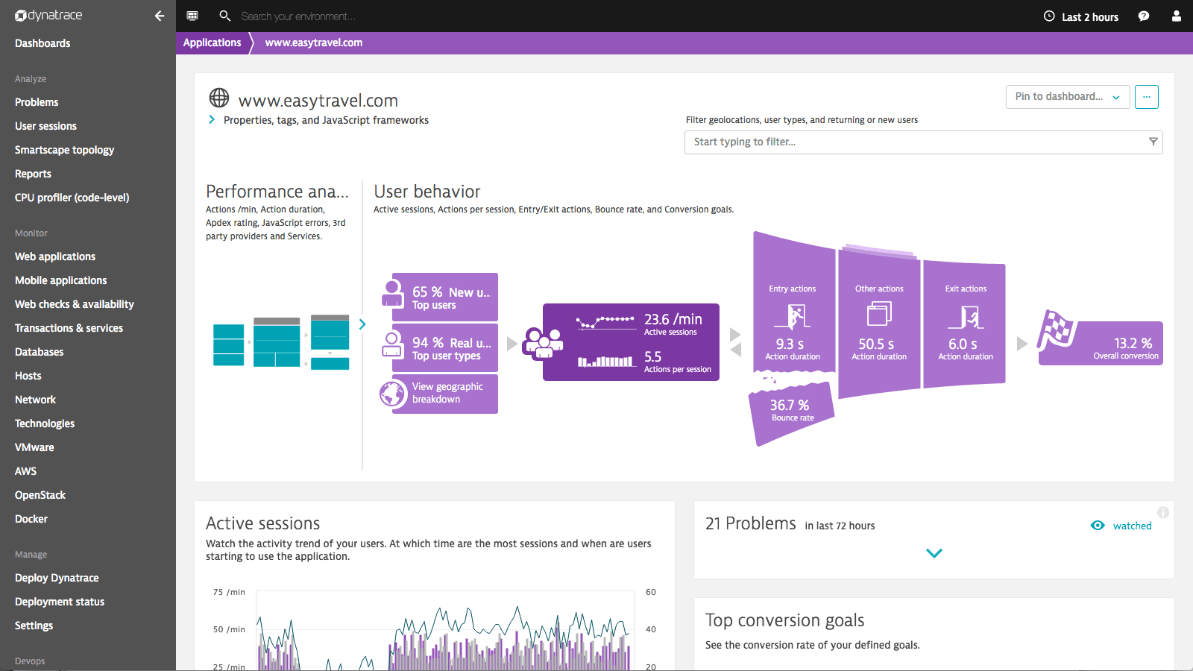 Automatically resolve real user-impacting issues
---
With real-user monitoring, instantly know when user experiences go wrong and how you can rapidly fix them, so you can eliminate the guesswork.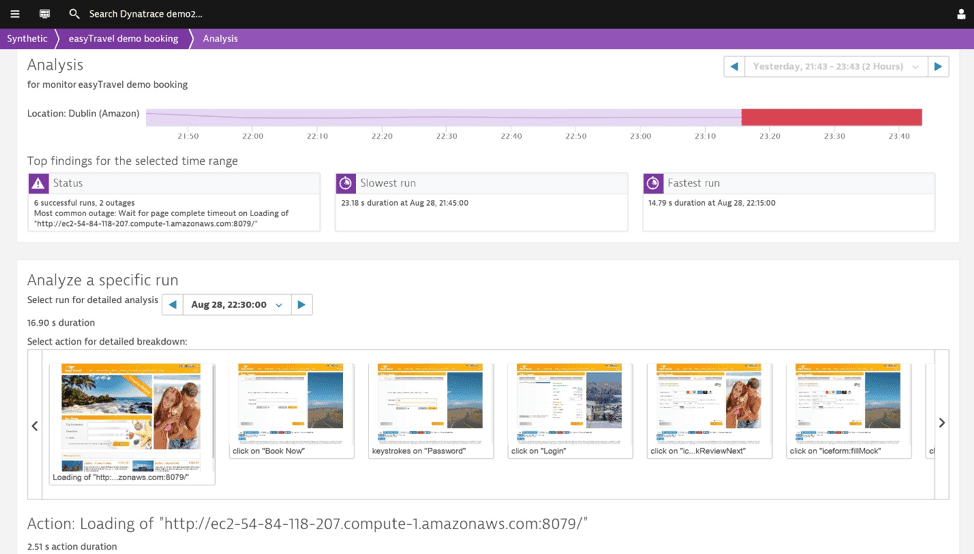 Indisputable video evidence to optimize user experiences
---
Replay every session through the eyes of the user and understand their exact experience, so everyone can agree where to make improvements.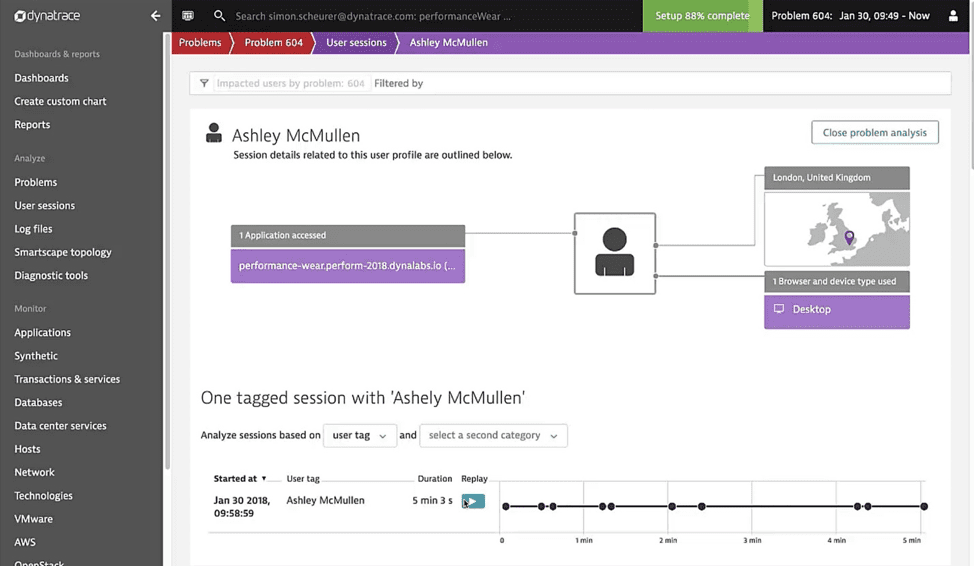 Advanced mobile app monitoring to deliver omni-channel experiences
---
Continuously monitor and analyze mobile user experiences across customer segments, app crashes, third party components, and your entire cloud stack to innovate faster with new mobile features that exceed customer expectations.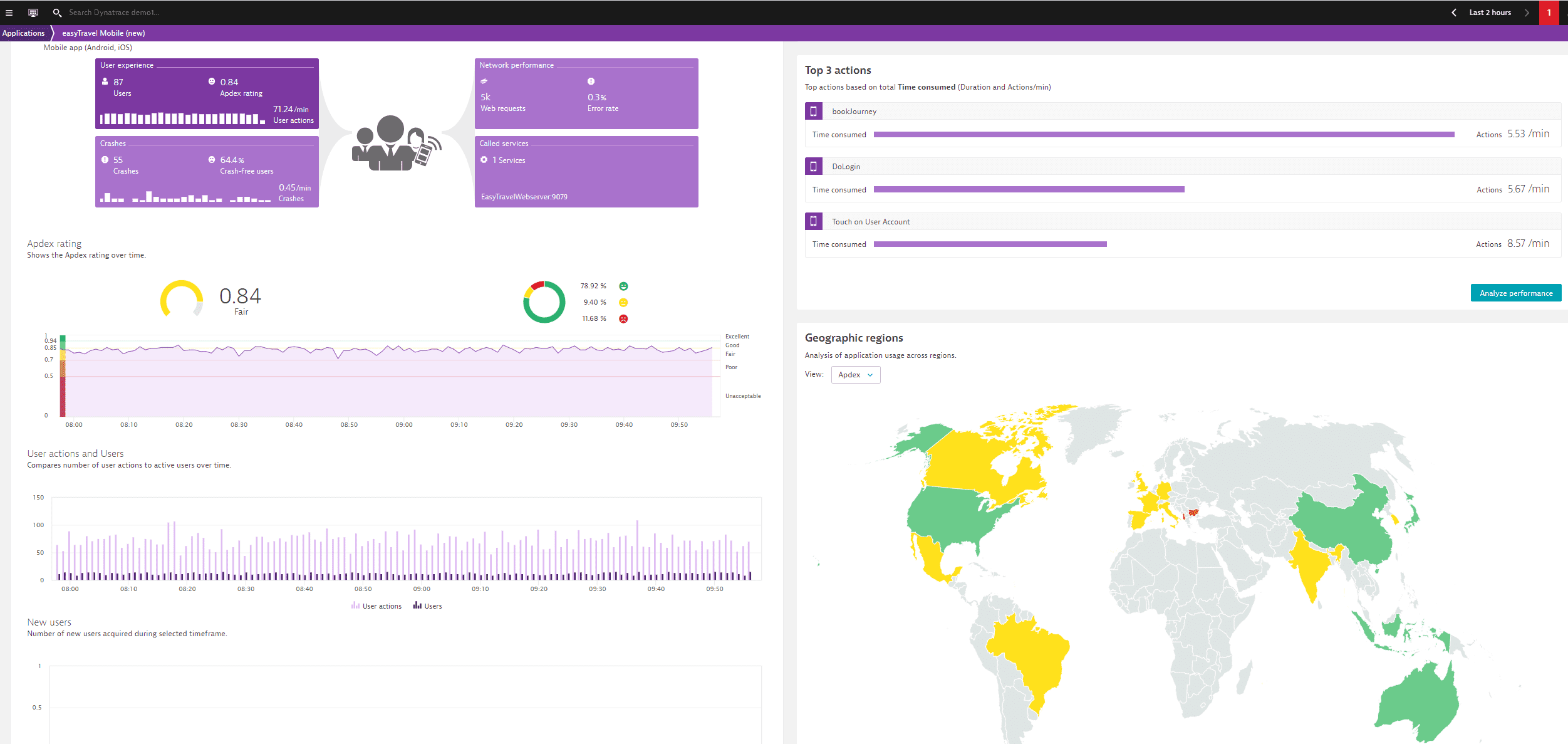 Improve your bottom line with user experience insights across the full-stack for every service, journey and KPI.
---
Dynatrace gives us the ability and the confidence to keep learning from our customers. It shows us exactly where there are issues and—just as important—it shows us where there aren't."
Gopal Brugalette, Performance Architect at Nordstrom

Explore customer stories
---
The All-in-one Platform
---
Digital experience monitoring is part of our all-in-one platform, connecting front-end monitoring and the outside-in user perspective with application performance to understand the impact across your full-stack on user experience and business outcomes.
Start your free trial now
---
Get ready to be amazed in 5 minutes or less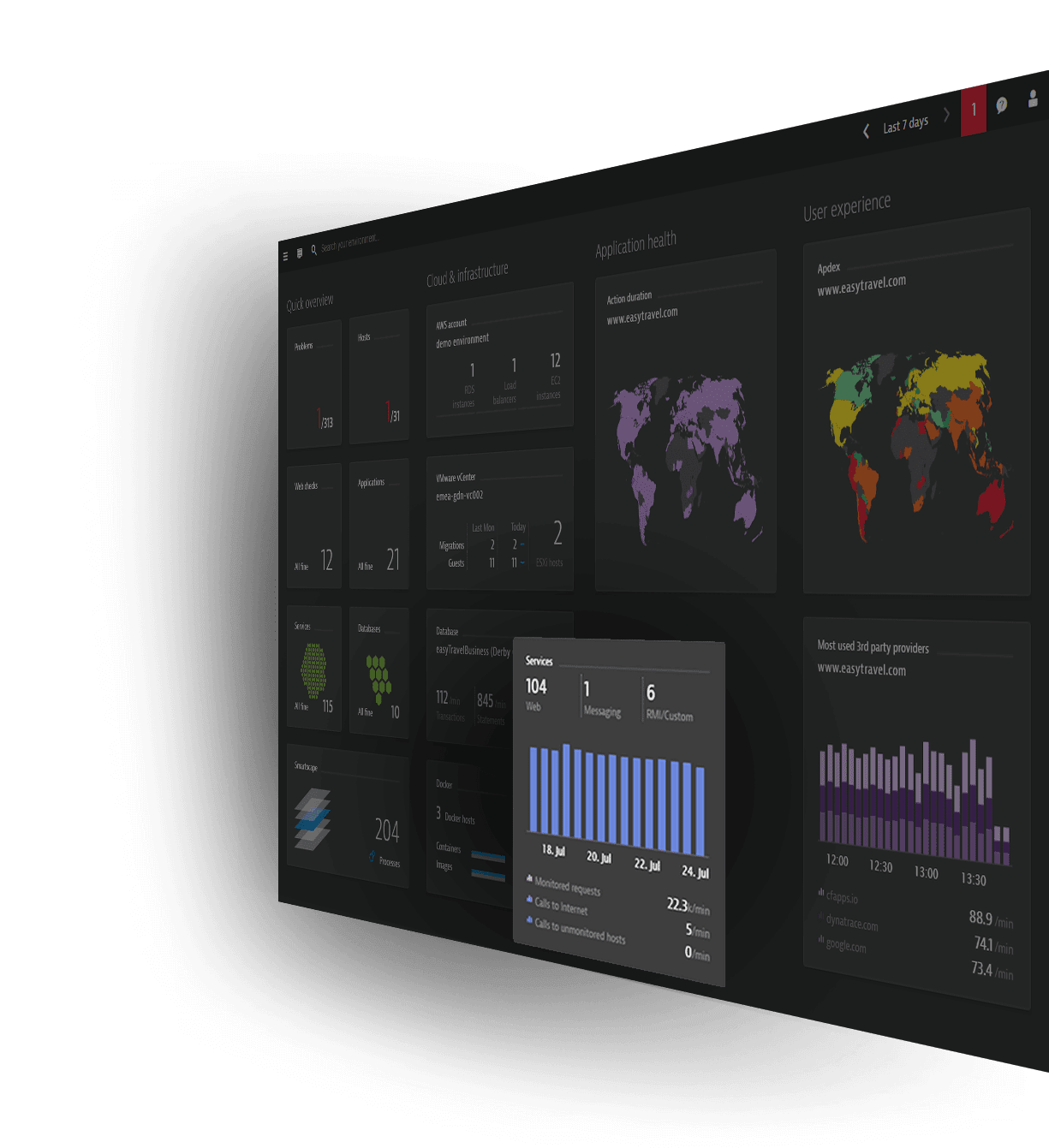 Gartner recognizes Dynatrace as a 2020 Magic Quadrant Leader for APM
---
Gartner's 2020 Magic Quadrant
Named a leader for the 10th time
Download report
Gartner's Critical Capabilities
Scored highest in 5 out of 6 use cases
Download report
What's new
---