This is a special GUEST BLOG by industry analyst and performance expert Jeff Cotrupe from Frost & Sullivan.
I attended two beneficial and informative events in Chicago recently: MongoDB World; and AWS Summit Chicago. Being in Chicago twice in short order gave me a chance to renew my love affair with the city's deep dish pizza. (I'm an equal-opportunity pizzafficiando: I love thin-crust New York-style pizza just as much! But I digress…)
But let me go back to the point – the cool Chicago events, and one in particular.
AWS Summit is one of my favorite events
This event is relaxed, and you get to have in-depth interaction with exhibitors. This year I also made it in to see half-dozen super sessions. I would have seen more, but the lines to get into other sessions were reminiscent of those wraparound-the-building queues that US business travelers experience in the Southwest security line at SJC or EWR on a Monday morning!
I thoroughly enjoyed talking with dozens of exhibitors, none more so than those who we at Stratecast classify as inhabiting a particularly intriguing area of the global big data and analytics (BDA) space: Customer Experience, Marketing, and Sales Analytics.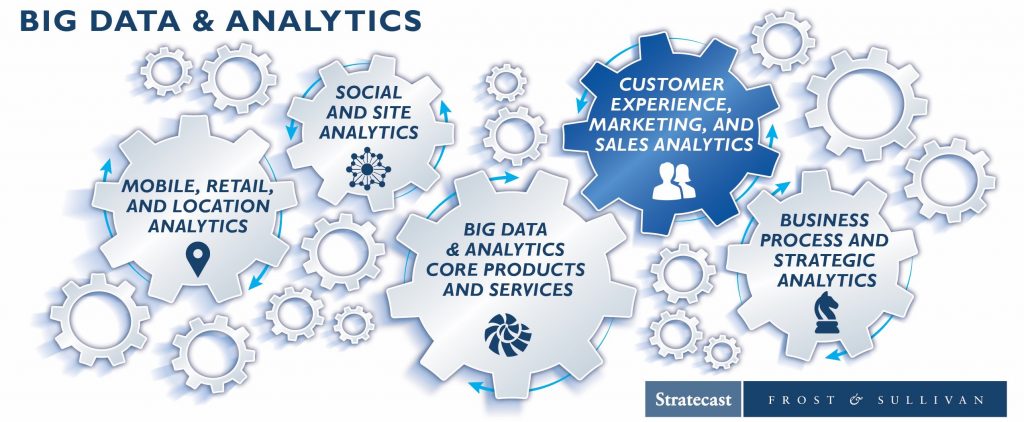 Did I mention I'm a customer experience and application performance monitoring (APM) buff?
In various past lives I've been…
a director running the telecom software practice at Gartner
a director at software and solutions providers
at Metromedia, which was briefly acquired by the now-infamous LDDS/Worldcom, before settling in as one of the cast of thousands acquired by Verizon over the years
….and one thing is clear: telcos/operators/communications service providers (CSPs) viewing "all clear" signals on operations support systems (OSS) dashboards were experiencing so-called 'great performance'—while mobile subscribers (nearly everyone I knew) were experiencing something quite different: poor call quality, dropped calls, and couldn't-connects.
But a new breed of APM solutions has emerged
Fortunately, during the seven years I've led the BDA practice at Stratecast, a new breed of solutions has emerged to eliminate this disconnect. APM solutions (and a rarely-recognized subgroup, customer service assurance/CSA solutions) have closed the loop by providing the missing outside-in user perspective. APM quantifies what users are experiencing by performing a conversion from 'analog' subjective user experiences to 'digital' quantified experience scores. This arms operators with actionable information to optimize the end user experience.
Here's the best thing, however, about the emergence of APM: it's not just for CSPs anymore!
APM and digital monitoring solutions are increasingly deployed to measure exactly what users are experiencing in any system or with any service. Those who operate all types of networks, sites, and digital services can now understand what they're delivering and where the problems lie.
Dynatrace differs through power and innovation
The AWS Summit brought this full circle for me through conversations with some leaders in the APM landscape. Not that many years ago, we at Stratecast were educating much of the market about what APM was and why it mattered. Fast-forward to today, APM is now moving center stage, and some APM providers (and their event marketing budgets) were out in all their marketing glory at the Summit. As I always say if asked to comment on my former employer and other competitors, most markets have room for a number of capable providers, and for the most part, everyone is doing good work. At Summit, however, one APM provider—-which had a nice booth and some giveaways in its own right—-stood out based on the power, quality, clarity, and simplicity of its product.
Dynatrace offers one-touch drill down
Dynatrace offers a unified top view of all services and resources and one-touch drill-down to trouble source(s). That last point is key. Much like my favorite keynote speech of all time – when one of the co-founders of Tableau talked about finding what you needed right where you were in Tableau "without having to leave the wonderful experience you're having with your data" – I saw no hunting in and out of systems to find the answers I wanted in Dynatrace. The "Hey this system is great as long as you already know where the answers are" approach to navigation seen in so many systems – a relational database paradigm, for those who catch my drift – wasn't there.
Beyond that, as one who launched the telecom market's first physical and logical auto-discovery solution at Visionael, the fact that Dynatrace rapidly autodiscovers and baselines a company's IT ecosystem was good to see. But the bigger news, and a question I asked all APM providers, was this: monitoring user experience at a granular level and pinpointing the sources of poor quality offers a lot of value already—but what are you doing to close the loop by resolving the quality issues? I don't mean handing it off to a human or another system to fix the issues. What can be done right within your platform?
Problem resolution is not there yet—like the others, Dynatrace is still making handoffs to another party—but Dynatrace problem resolution is in development as we speak. (Now I want to see it materialize in the platform within the stated 6-12 months.)
The overused phrase "A picture is worth a thousand words" does befit what I saw at AWS Summit, but the thought that stayed with me was this: others may have clearly had the big marketing budgets—but Dynatrace had the best solution.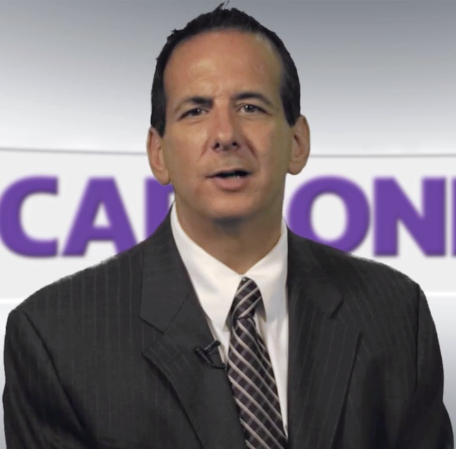 Big thanks to Jeff Cotrupe for this special guest blog.