Dynatrace is proud to announce end-to-end visibility for Akka remote actors (Early Adopter Release). Beginning with Dynatrace Server version 1.152 (or Dynatrace Managed version 1.152) and OneAgent version 1.145, you can enable Akka remoting support using the new OneAgent Early Adopter Release features section on the Deep monitoring settings page (Settings > Server-side service monitoring > Deep monitoring). For full details, see the blog post OneAgent features to be released as Early Adopter Releases.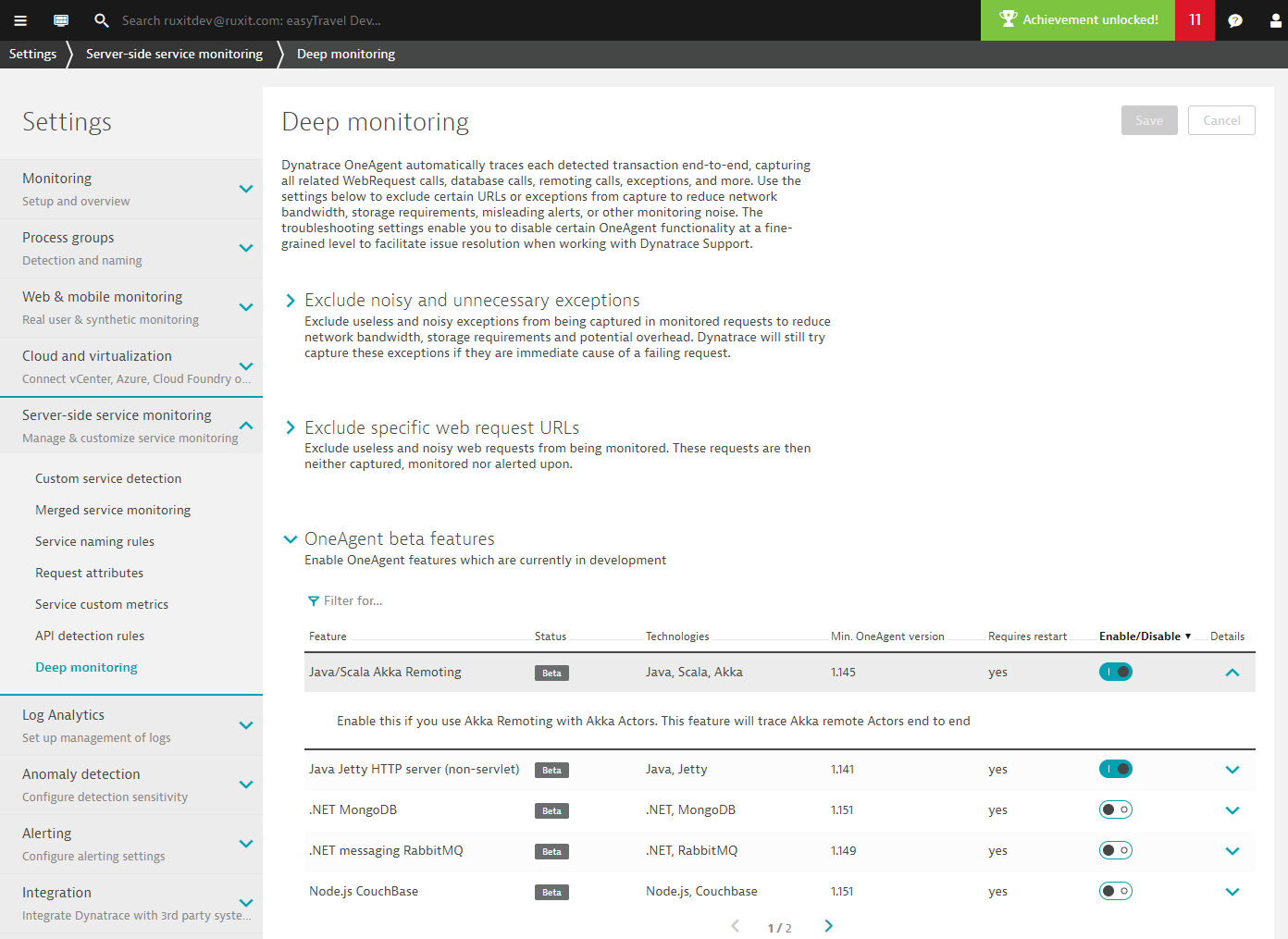 Once you've enabled this feature, you'll need to restart your Akka processes. You can then view new Akka services in your services list (see below).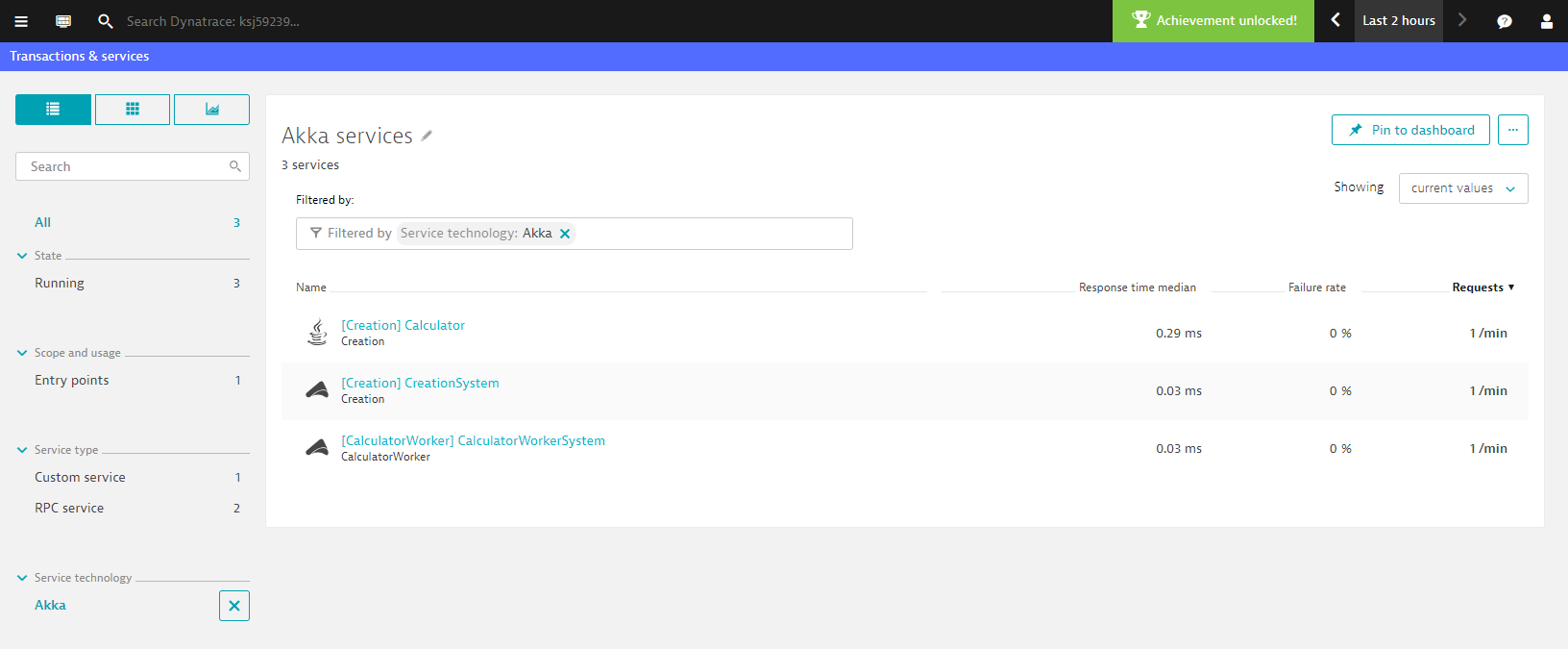 Dynatrace detects a Remote Akka service for each Akka actor system. When you drill into a specific Akka service, you can view more details, including the version of Akka you're using (see example below).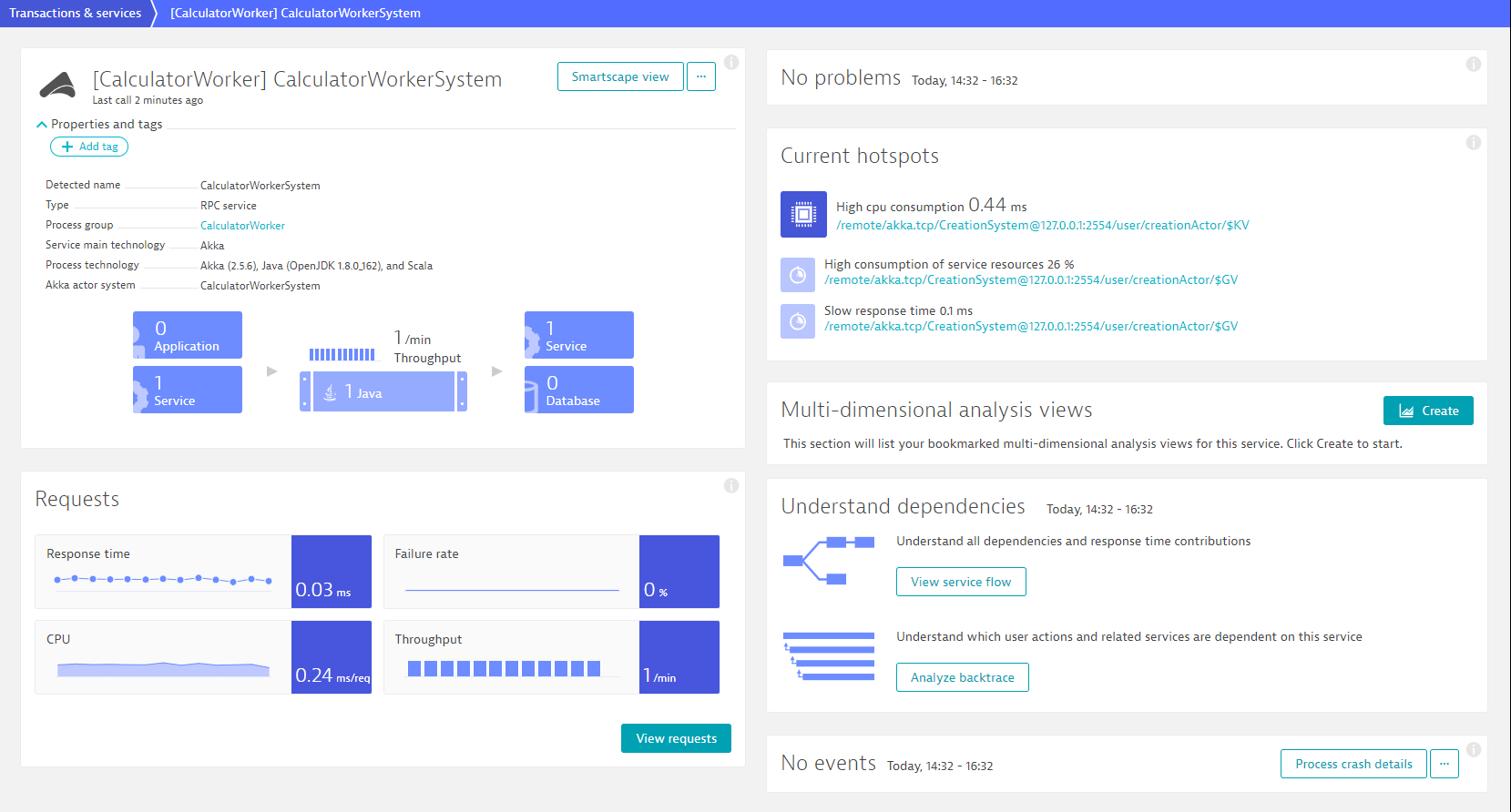 Click the View service flow button to see an end-to-end view of all your Akka remote activity. Because Dynatrace is fully aware of your service topology, Dynatrace AI immediately leverages topology details to detect the root causes of any detected slowdowns or other problems.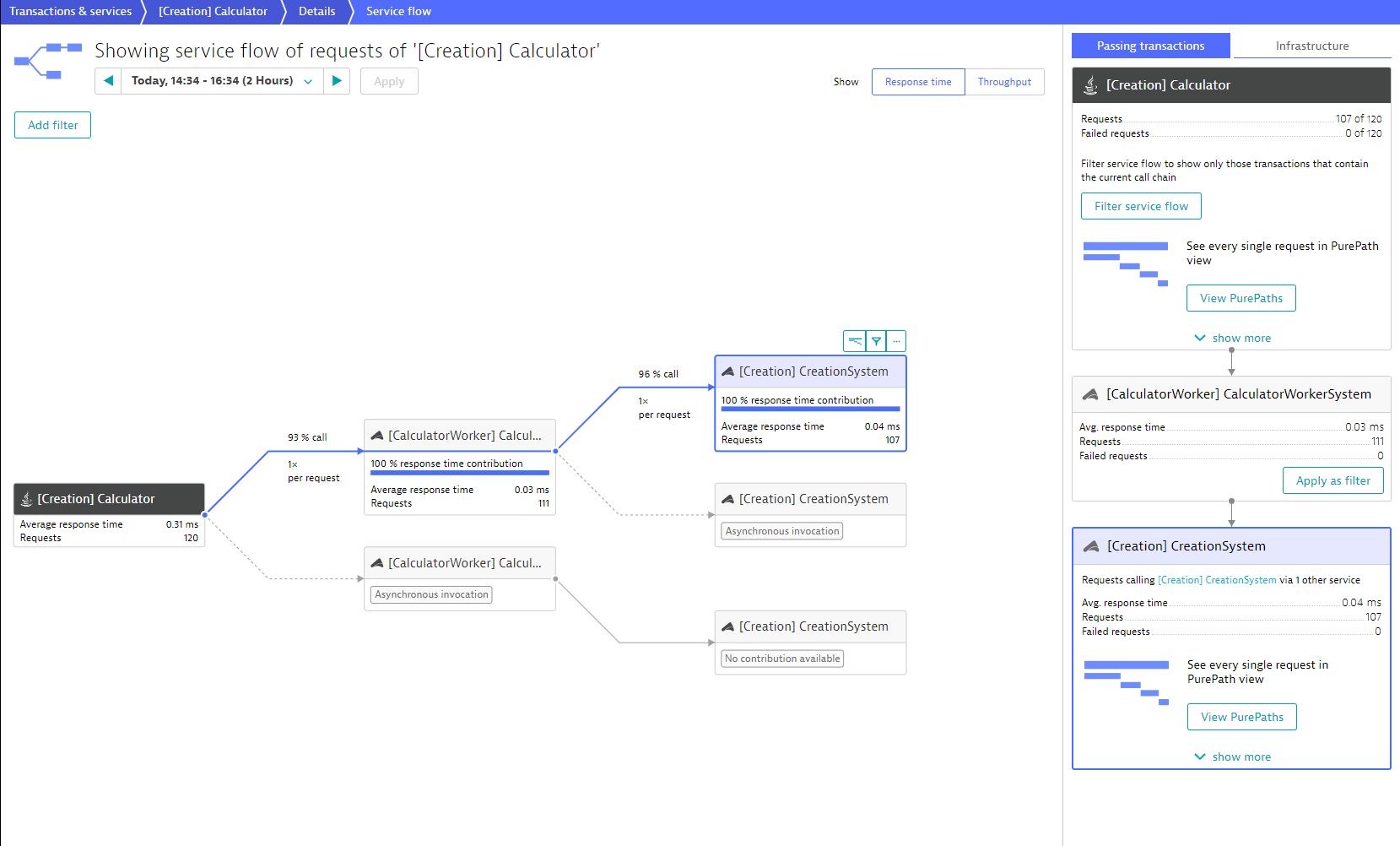 You can even view a single request and analyze each step in PurePath view.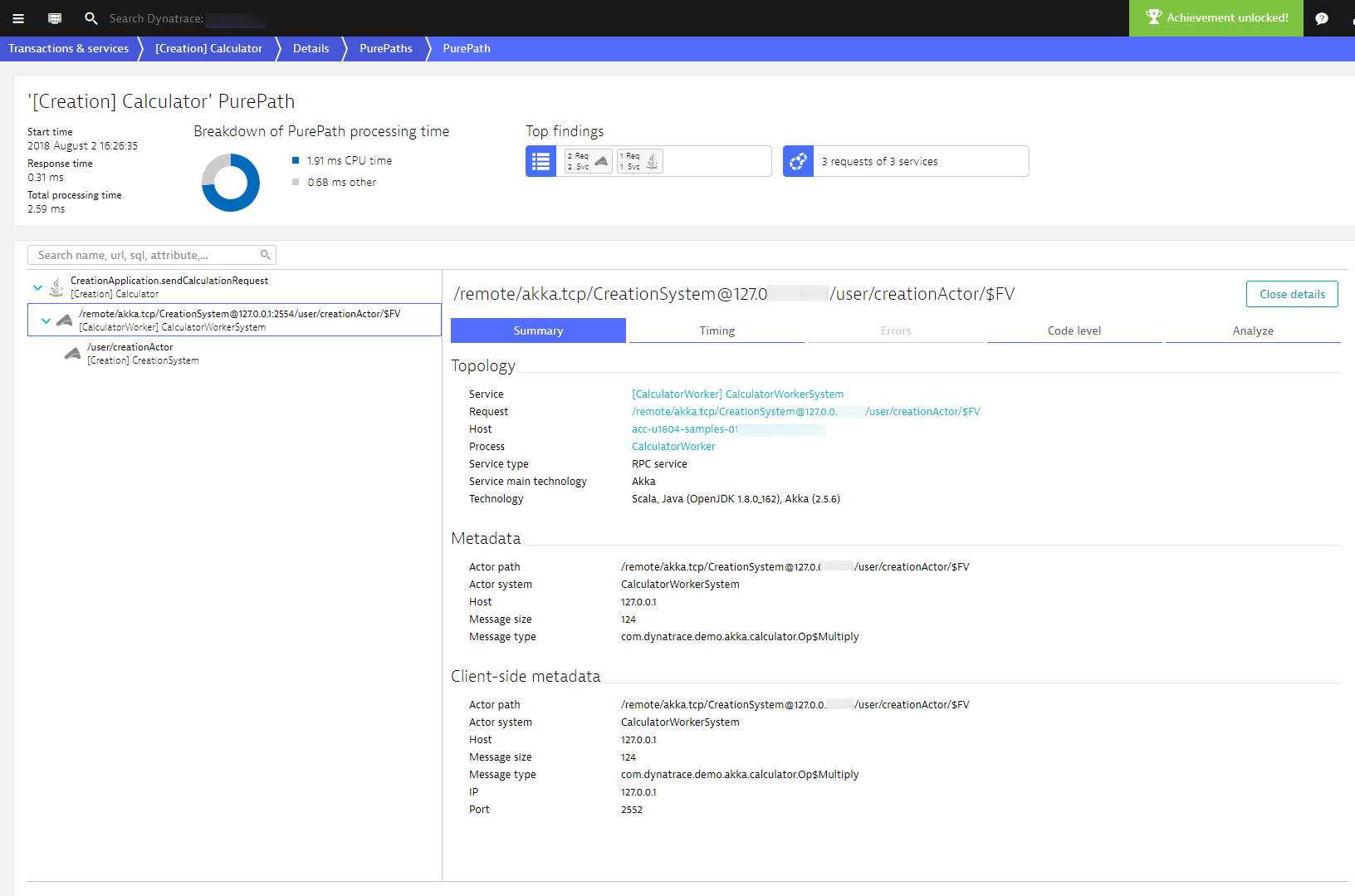 Limitations and requirements
Akka remoting support is still in the Early Adopter Release stage. While it's been fully tested and supported, we'll continue to perfect it. You'll notice that the request names of your remote calls don't fully reflect the underlying scenarios. We're working on improving this.
Requirements:
OneAgent version 1.145
Dynatrace Server or Dynatrace Managed 1.152
Akka 2.4, 2.5