A Leader in the 2021 Gartner Magic Quadrant for APM
for the 11th consecutive time.
APM continues to be critical for modern, multicloud observability. See why Gartner positioned us highest and furthest in both Completeness of Vision and Ability to Execute in the 2021 Magic Quadrant.

Download the report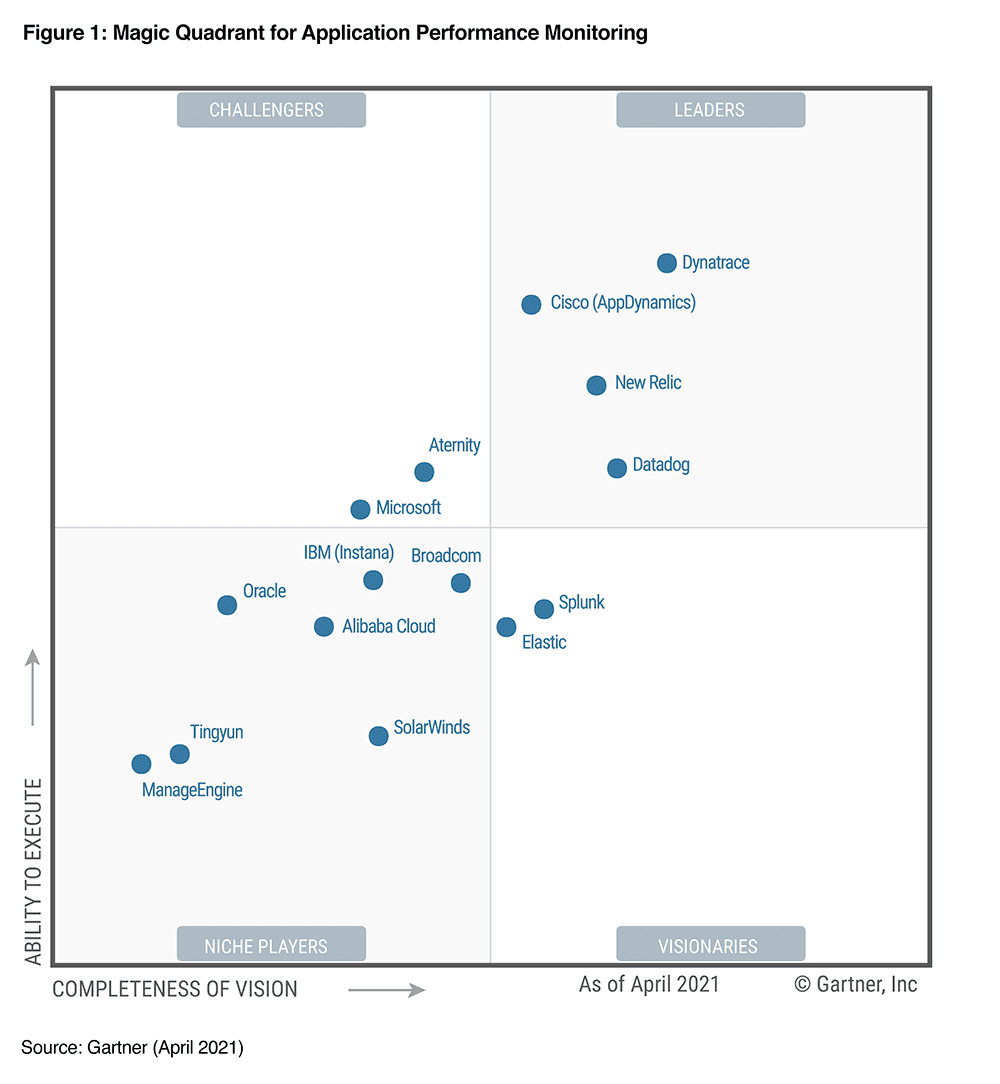 Transform faster with
automatic & intelligent observability
---
We deliver the broadest multicloud observability, spanning metrics, logs, and traces extended with a full topological model and distributed tracing, code-level detail, entity relationships, and user experience and behavioral data. All in context with unparalleled AIOps capabilities and continuous automation to accelerate digital transformation.

Everything you need
to tame the modern cloud
---
Simplify cloud complexity, innovate faster, and consistently deliver better business outcomes with observability, automation, and intelligence in one platform.
Customer stories
---
Real stories, amazing people.
Hear from our customers.
DYNATRACE PERFORM 2021
---
Watch Perform 2021 on demand
Catch every session, every speaker, and every company and career-transforming innovation from this year's virtual conference on-demand.
Why Dynatrace
---
Thought leadership, blogs, and best practices. Enjoy.
Start your free trial now
---
Get ready to be amazed in 5 minutes or less