jQuery monitoring tools
Monitor your jQuery applications and websites to optimize their performance.
Benefits of jQuery monitoring tools

All metrics of your jQuery apps
Receive all relevant performance metrics of your jQuery applications at a glance.

Find problems immediately
No need for wasting your time on manual bug fixing anymore.

Optimize your users' experience
Fix issues even before your users are affected.

Dynatrace saves you time
Scan your entire IT environment and receive deep insights.

Monitor any layer of your environment
Dynatrace allows to scan your jQuery applications and all relevant dependencies of them.

Improve your overall reputation
With jQuery monitoring tools like Dynatrace, you can optimize digital experience, loading times and your general reputation.
Start to optimize your jQuery performance today for free!
Advantages of Dynatrace APM for your jQuery apps
Optimizing performance in applications or on websites is a crucial part of development. The performance of jQuery assets or JavaScript libraries can be slow or tricky to improve. This can lead to bad or unresponsive results for your end users. Dynatrace helps you to find errors and allows you to optimize jQuery performance in your apps. Issues can be found easily since this jQuery monitoring tools provides information like user metrics, line numbers and stack traces. In just a single infographic Dynatrace delivers an overview of the number of user actions being affected by any error. You also receive information about the total amount of problematic issues in a desired time frame. Data of your user settings like browsers, versions and running systems is collected at any time.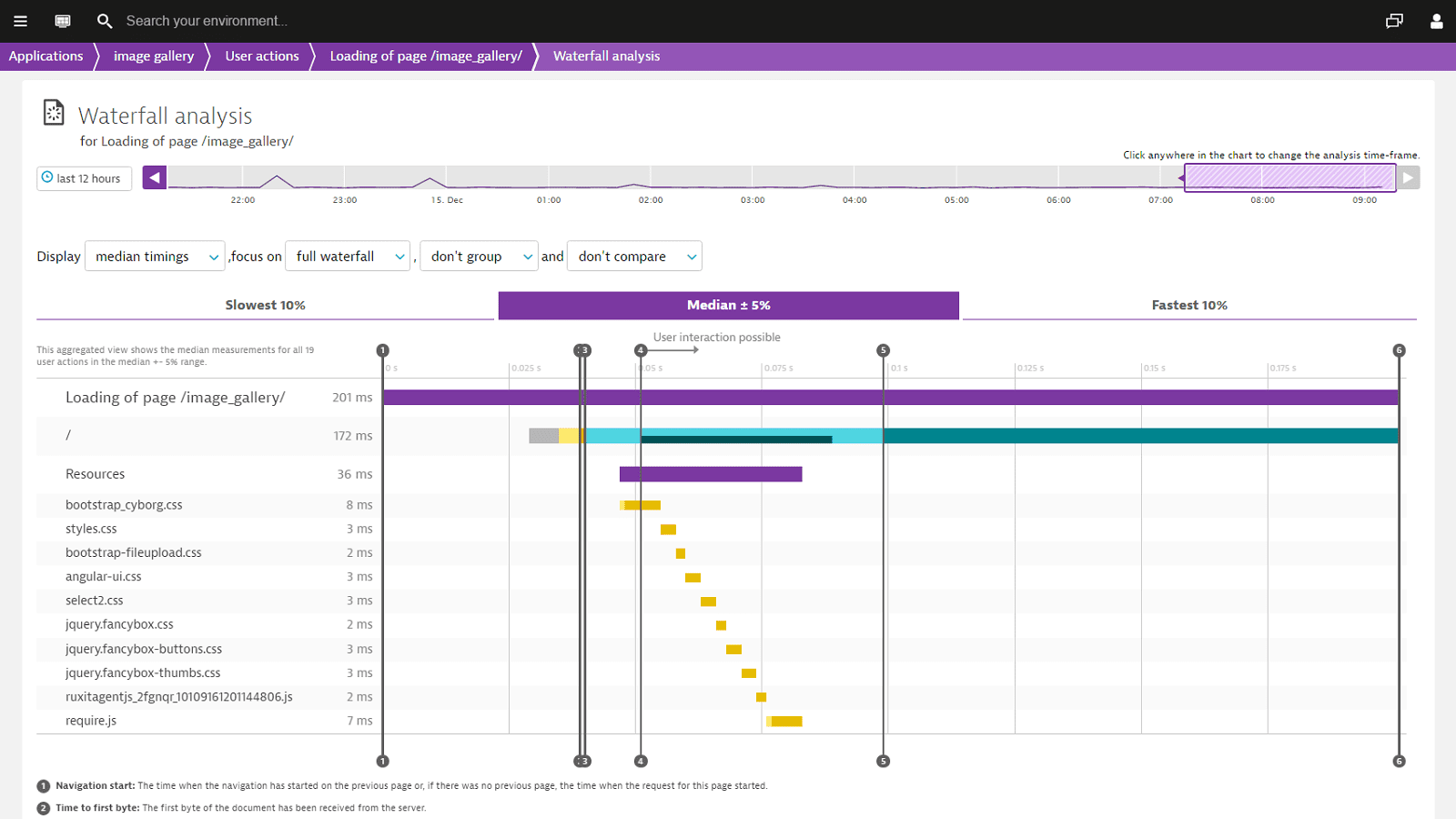 What is jQuery?
The focus of jQuery is being a small, mighty, but also fast JavaScript library. With a feature-rich set of easy-to-use JavaScript shortcuts it allows to access a lot of functions with low effort. jQuery works perfectly in combination with web technologies like HTML, Ajax and a lot of common web APIs. DOM traversal, DOM manipulation and event handling are important features of jQuery. Since jQuery is supported by every major browser, jQuery monitoring tools are an important aspect for many developers.
Why jQuery monitoring?
Observing your IT ecosystem is a crucial part to optimize performance and improve the experience of your customers. With Dynatrace insights on code level, monitoring of DOM properties and detailed information across all technological tiers is given at any time. This kind of monitoring for any layer of your environment helps you finding jQuery problems immediately. The given metrics of your jQuery apps allow you to optimize the digital experience of customers. Therefore jQuery performance monitoring may improve the overall reputation of your applications.
Try our jQuery monitoring tool for free!