Application performance monitoring (APM)
Application performance monitoring tools enable the diagnosis of performance problems and allow optimization across your stack
Try for free
See the magic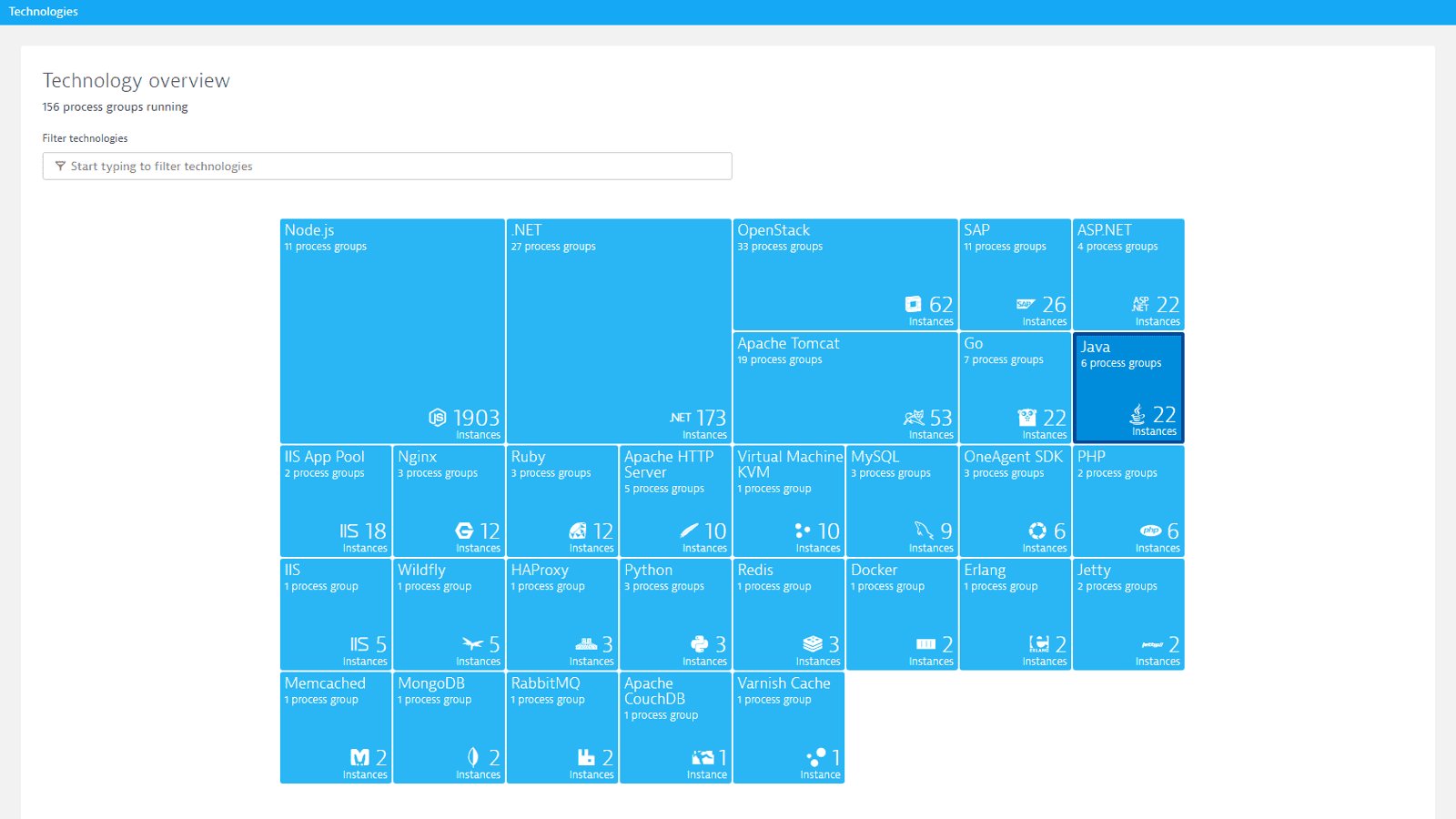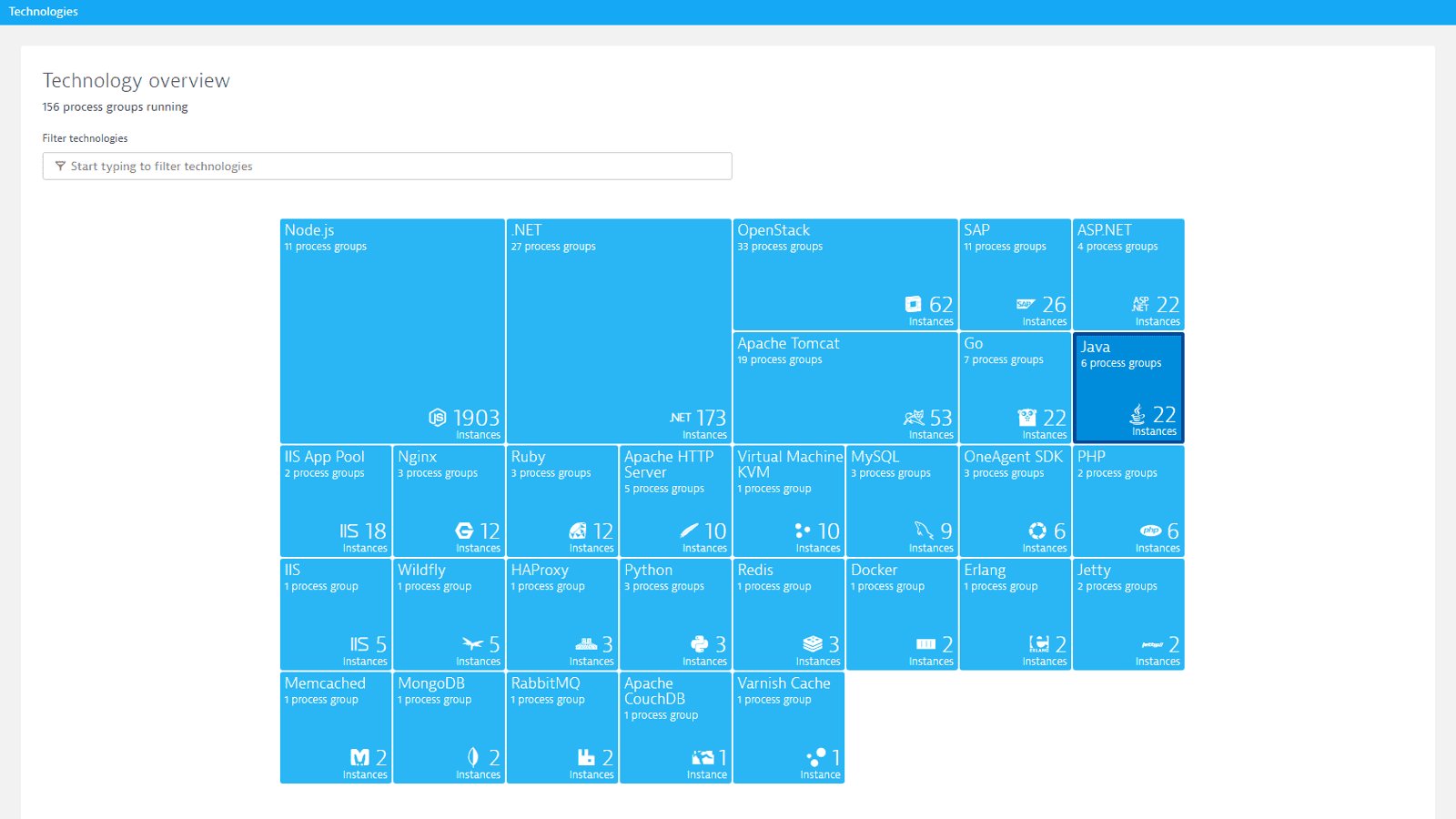 What is the purpose of application performance monitoring?
---
APM ensures high performance for your software. Constant monitoring of your system allows you to manage the performance and availability of software applications. This leads to quick response times, improved computing processes and satisfied customers. Especially digital end user experience is one of the main goals when dealing with real user interactions and business transactions. The Dynatrace application performance monitoring tool saves the effort of interpreting such dependent events on your own and directs you to the component that might cause performance issues or problems for your customers. Fixing, accelerating, and optimizing your servers and software applications has never been so easy.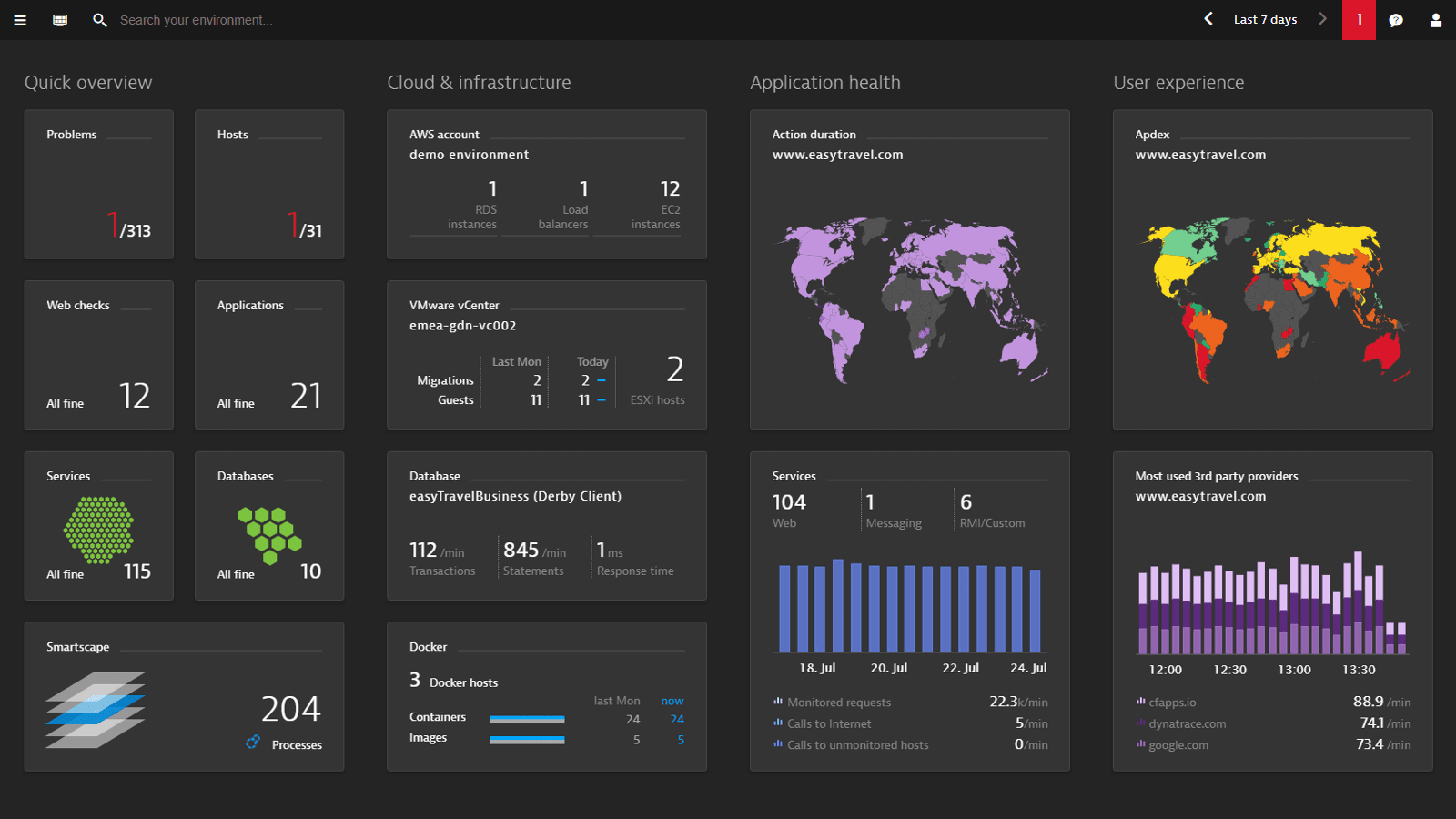 Measure application performance to better understand customer experience
---
Application performance monitoring allows you to receive full-stack observation and alerting at any time. Monitoring your entire IT infrastructure is a major aspect for finding problems at code, application, service or host level. This helps to understand customers better, allows to run applications at their maximum of performance, and leads to quick findings regarding potential problems. Automatic discovery and configuration makes it possible to easily isolate bottlenecks with low amounts of workforce.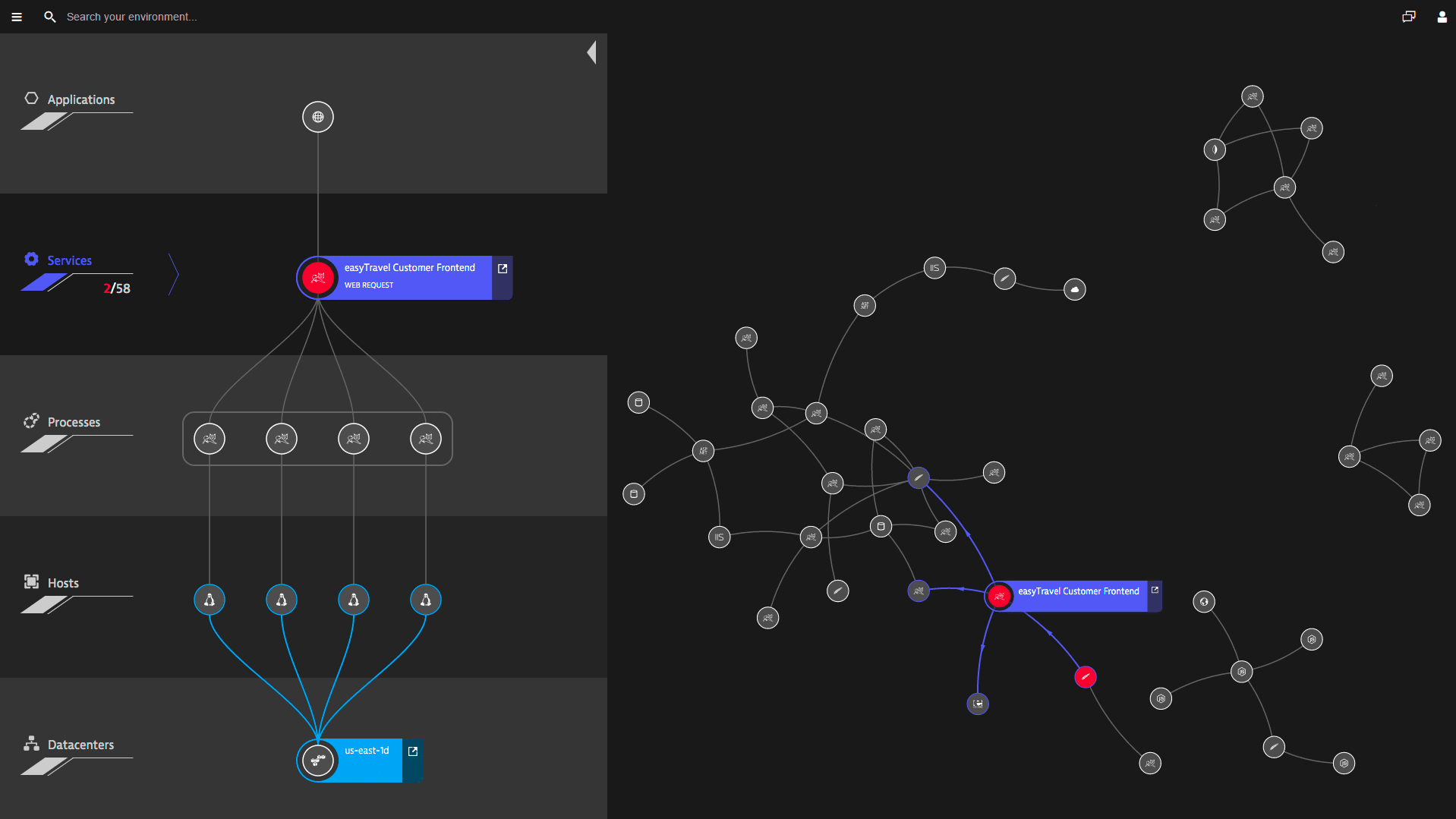 Dynatrace recognized as a leader in APM
---
Take a free application performance monitoring trial!
---
You'll be up and running in under 5 minutes:
Sign up, deploy our agent and get unmatched insights out-of-the-box.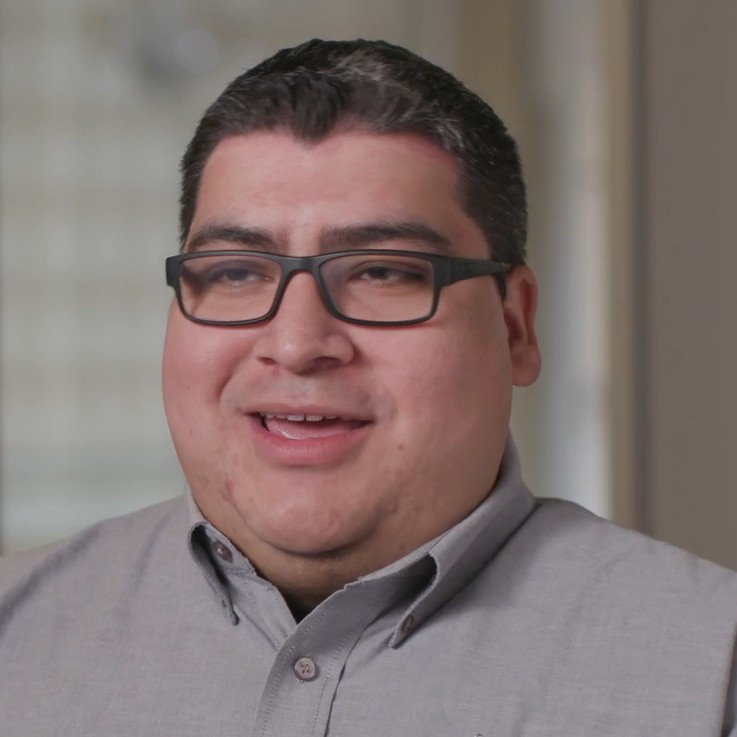 Citrix
"Dynatrace gives you the full picture of why your apps crashed and how to prevent it from happening again. You get instant value from Dynatrace."
Nestor Zapata, Lead Systems Administrator at Citrix

Application performance monitoring benefits in a nutshell
---
Try Dynatrace application performance monitoring for free!
---
You'll be up and running in under 5 minutes:
Sign up, deploy our agent and get unmatched insights out-of-the-box.
Why choose Dynatrace application performance monitoring?
---
Accessible software structure and artificial intelligence allow the adaption and automation of internal services. Dynatrace APM helps to automate orchestration with open APIs as part of your fabric.
The choice between SaaS and on-premises configuration offers a deployment plan for any needs.
Extensive cloud support and compatibility with all major database technologies provide an all-round carefree package.
Smart AI-driven problem detection shows easy-to-handle findings in seconds.
The Dynatrace APM solution integrates into your delivery pipeline, providing automatic quality checks and KPIs to accelerate your time-to-market processes seamlessly.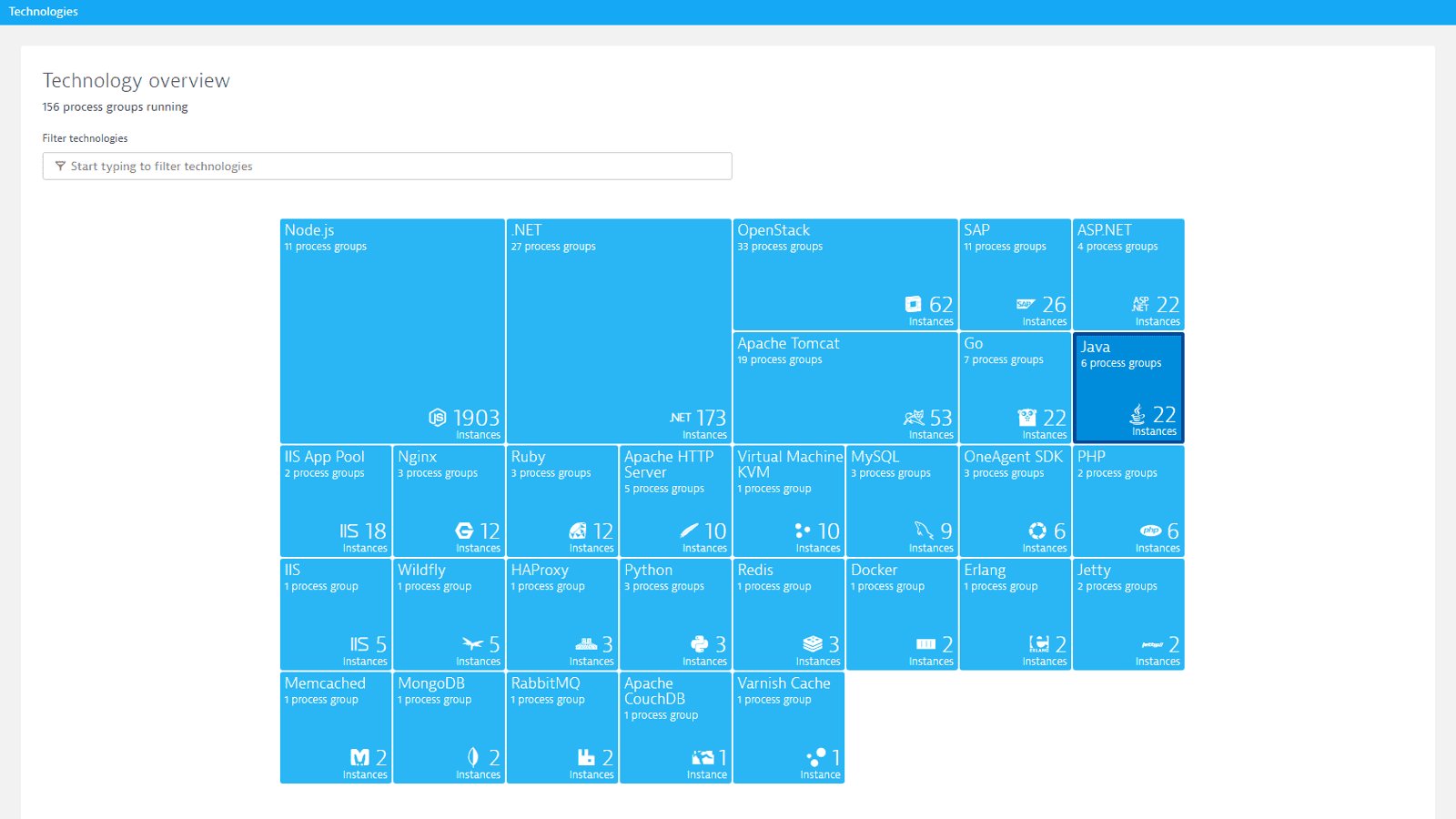 Dynatrace supports many popular cloud technologies
---
Seamlessly integrate a huge range of cloud services and infrastructure components. Dynatrace supports individual cloud technologies as well as blended systems.
What is application performance monitoring?
---
Along with application performance management, the similar named task field of application performance monitoring is a major aspect in the area of information technology. With focus on software application performance and the aim of high quality end-user experience, application performance monitoring is an analytic and strategic way to optimize digital businesses. APM allows to gain immediate insights into problems with a brief overview of impacted applications, user actions and affected components.
Using AI algorithms and comprehensive data analytics, the Dynatrace application monitoring solution detects which components are causing problems. Dynatrace does this by collecting all required data using proprietary agent technology that pulls performance data from the whole stack: cloud instances, hosts, processes, and individual services. This way deep data analytics and detection of causal relationships between performance data points and millions of dependencies can be investigated in seconds. Summed up application performance monitoring contains aspects like real user monitoring, synthetic monitoring, deep monitoring as well as deep dive analytics. Further system and service observation and optimization is given with APM.
Test all advantages of Dynatrace application performance monitoring now!
---
You'll be up and running in under 5 minutes:
Sign up, deploy our agent and get unmatched insights out-of-the-box.
Just a few of our enterprise customers
Vision and
Execution leader
---
Positioned furthest in Completeness of Vision and highest for Ability to Execute: The Gartner Magic Quadrant for Application Performance Monitoring (APM).
Download the report