The state of containers and the Docker ecosystem: 2015
A survey conducted by O'Reilly Media in collaboration with Dynatrace, the smart all-in-one self-service performance monitoring platform.
High adoption rate of Docker in production raises new challenges: orchestration, monitoring, and automation
Launched in March of 2013, Docker rapidly moved into the mainstream. Over 800 million Docker containers have been pulled from the public Docker Hub. But how are container technologies actually used?
Here are some of the key findings of a survey, conducted by O'Reilly Media in collaboration with Dynatrace Ruxit:
More than 93% of the respondents are already using or plan to use containers for development, testing, or production.
The majority (78%) of them are opting for Docker.
Fast and easy deployment is the most important reason for using Docker (85%).
Within the next 6-12 months, more than half (53%) of all respondents plan to adopt containers in production.
Reliable and production-ready solutions are required for orchestration (56%), monitoring (46%), and automation (40%).
Find out more about the key challenges of Docker, containerization, and microservices. "The State of Containers and the Docker Ecosystem: 2015" sheds light on who is using Docker. Learn, how those companies are using it, and what their environments look like.
This report is no longer available.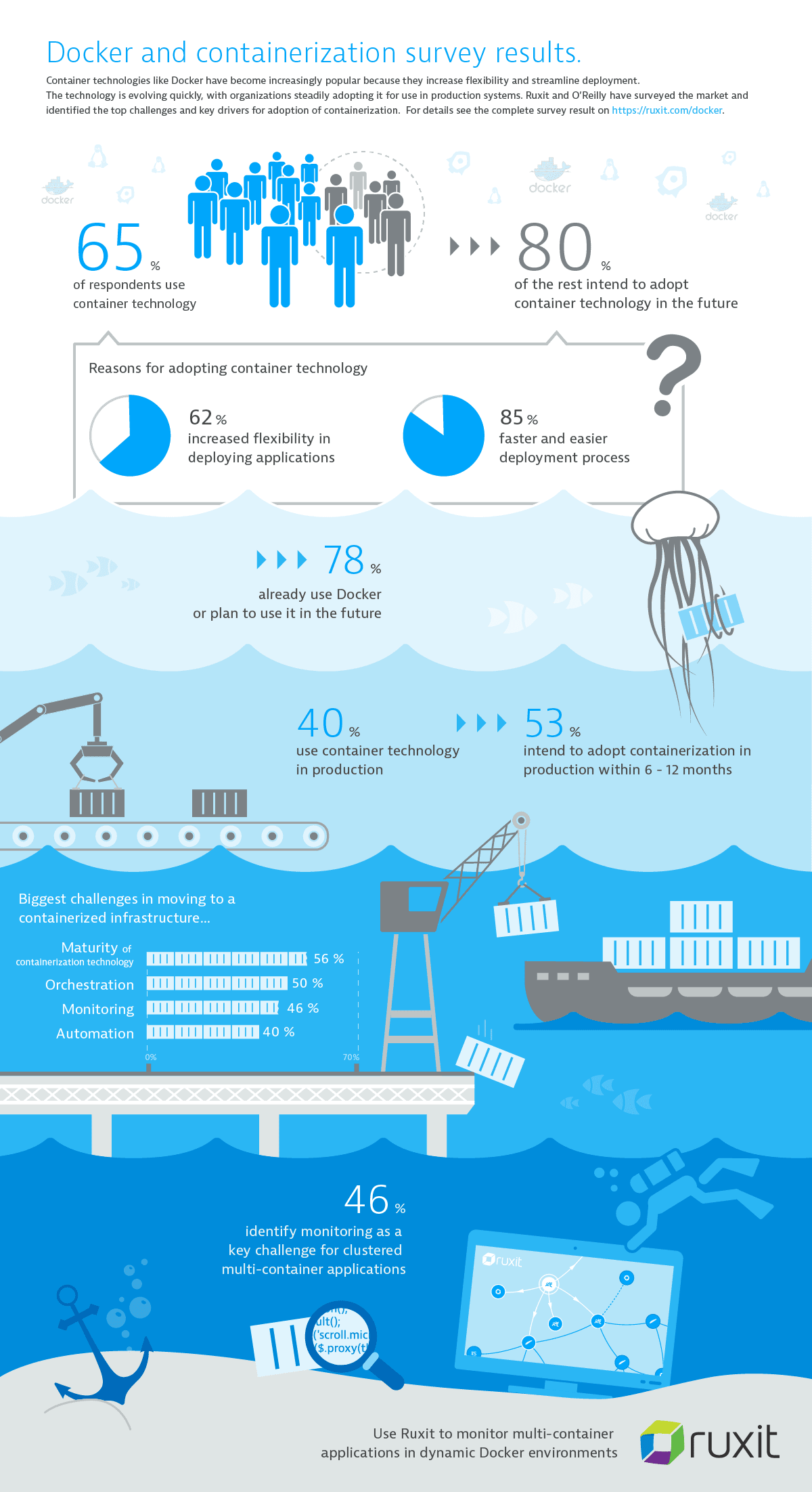 Embed this image on your site (copy the code below)