Expand Dynatrace by integrating the xMatters notification solution
Easily receive Dynatrace notifications via xMatters and get alerted anytime
xMatters notifications as part of your Dynatrace environment
---
xMatters offers integrations for Dynatrace and AppMon that automatically push Dynatrace problem notifications to your xMatters environment.
Receive immediate Dynatrace problem notifications through xMatters and route critical information to the right people instantly.
xMatters also lets you automate on-call schedules and major incident processes to effectively collaborate across teams to stop downtime fast.
Proactively manage APM with xMatters and Dynatrace
---
With the Dynatrace xMatters integration DevOps are able to:
Respond to service failures and requests as quickly as possible
Minimize expensive downtime and fix problems faster
Have a more proactive APM experience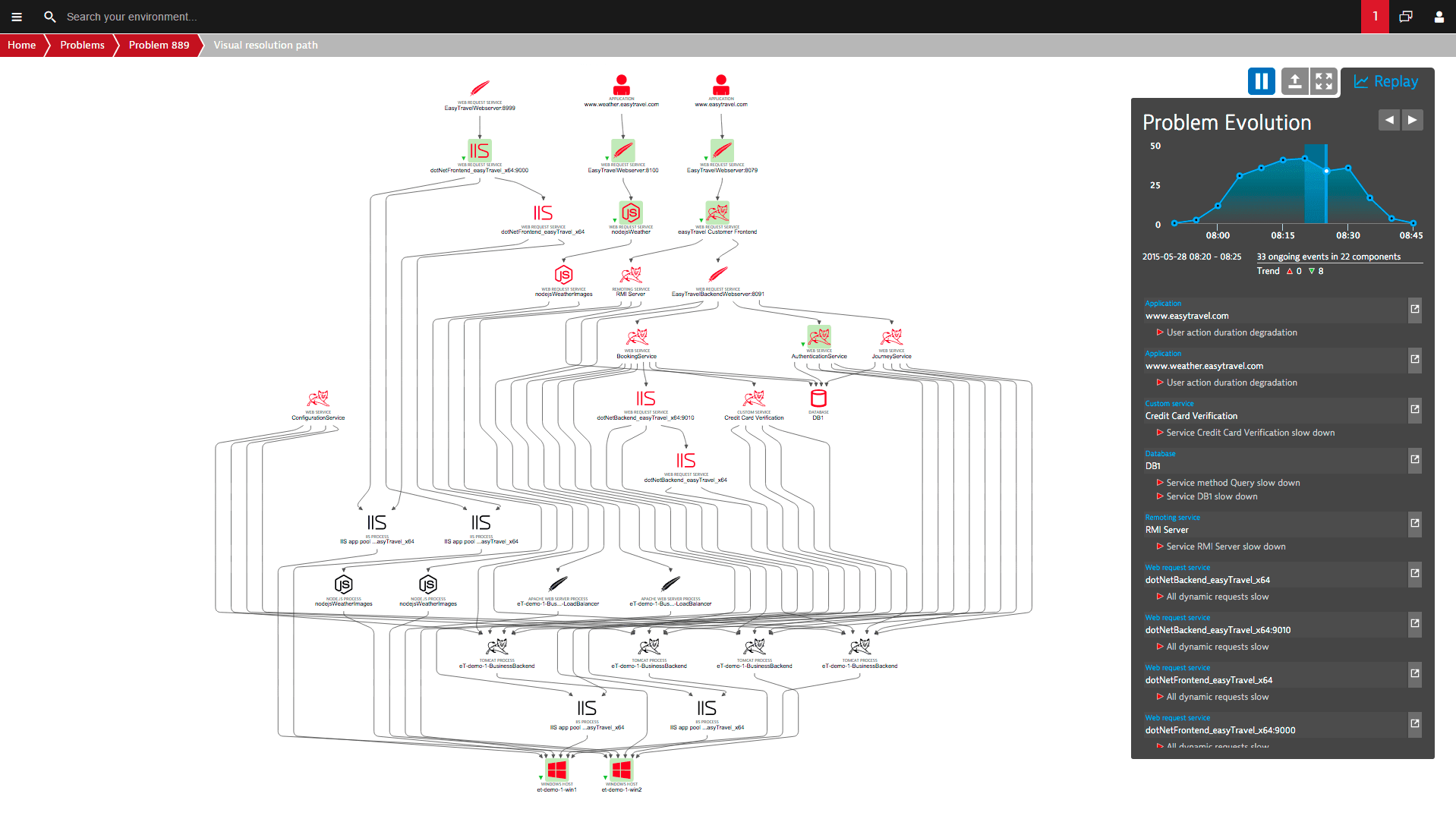 Chain together Dynatrace, xMatters & Jira
---
Seamless incident resolution workflow
Collaborate on problems with ease and reduce your mean time to resolve incidents
Relevant incident data right when and where you need it
Take a look at further information about how Atlassian connects JIRA with xMatters and Dynatrace
Sign up for Dynatrace today and take a look at xMatters notifications!
---

Ofertia
"Dynatrace's ease of deployment and it's auto-detection capabilities reducing the installation effort to almost zero impressed us. You are getting meaningful alerts right away."
Tackle problems before they impact the experience of your users
---
Dynatrace is able to identify performance issues even before your customers are affected. Problems are prioritized based on their impact. This way you always know how severe an issue is. So you can weigh how urgent the problem needs to be fixed and how much impact it actually has on your user's experience.
The root cause of any problems will be shown to you at a glance. There's no need to manually interpret data sources when critical performance issues are discovered.
Unlike other APM tools, Dynatrace provides a single, meaningful problem notification that identifies the root cause of the problem.
Focus your resources on fixing problems instead of spending time to find them. Combining Dynatrace with xMatters doesn't only save you time, but also troublesome diagnostics.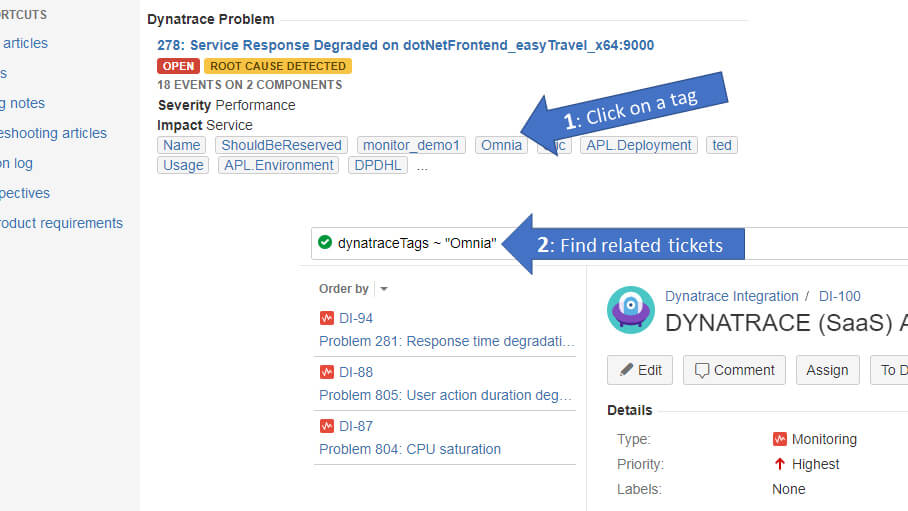 What is xMatters?
---
As events unfold during a service outage or deployment, the hand-off from tool to tool and ill-defined communication processes cause issues to linger and increase in impact. xMatters delivers Integration-Driven Collaboration to relay data between systems while engaging the right people to proactively resolve issues. Automatically ensure that the appropriate individuals and groups for any situation are identified, notified, and taking action. To close the loop, xMatters manages and drives forward the underlying workflow from originating systems. xMatters automates and brings structure to collaboration so that enterprises can proactively prevent outages, resolve incidents, and keep the right people informed.
Start your Dynatrace 15-day free trial for testing xMatters integration today!
---
Trusted by 72 of the Fortune 100.
Featured messaging & alerting integrations
---